A 3 Star kitchen at the Pavillon Ledoyen
With the ambition to create a unique working environment for his brigade, a modern and especially comfortable kitchen, Yannick Alléno turned to DS Automobiles and Matfer Bourgeat.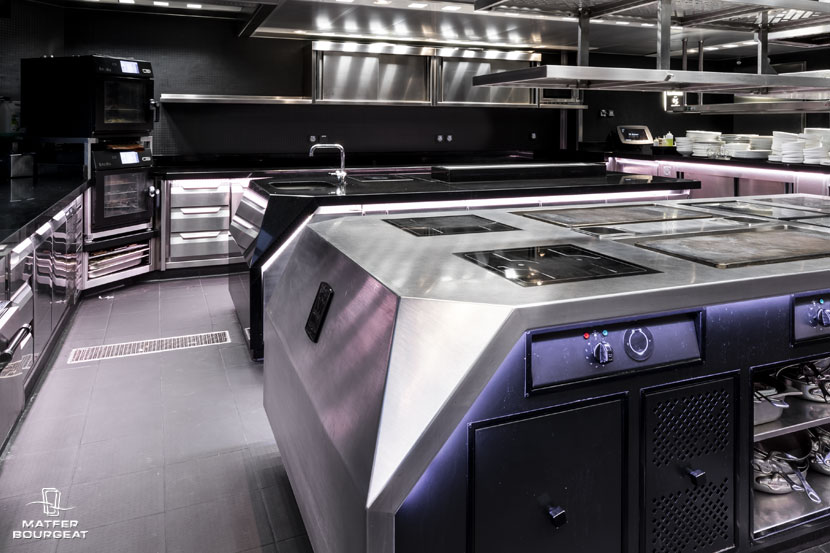 It was in 2016 that the Matfer Bourgeat group was approached by DS Automobiles group and Yannick Alléno to participate in this project where know-how and innovation were the keywords. Invited to their design laboratory in Vélizy Villacoublay, Matfer Bourgeat was immersed in DS Autobiles' universe, the aesthetic and identity codes of the brand, the light, the atmosphere, the lines, ergonomics, functionality and design to collaboratively study the 3 Michelin star project for Yannick Alléno's new kitchen at Pavillon Ledoyen.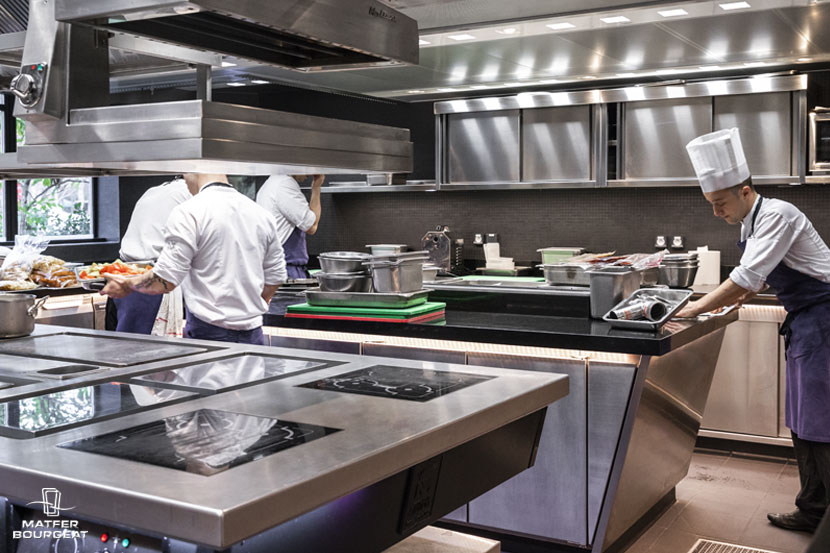 It was from the conclusion of an in-depth study on understanding the stakes, needs and use of the Chef and his brigade that Matfer Bourgeat produced a totally ergonomic and creative kitchen design, unique in the world and delivered in record time!
It's a feeling of space and clarity that invades you from the very first steps in this unique and modern kitchen; quality equipment, avant-garde design, everything has been cleverly thought out down to the smallest detail. This kitchen with futuristic lines is more than ever the perfect showcase of French gastronomy according to Yannick Alléno.
An exceptional kitchen that is innovative and ergonomic
An exceptional kitchen that is innovative, of ergonomic and unique design planned for intensive daily use, useful and sophisticated, all in creativity, where a brigade can easily find their way.
With a rectangular aspect, it covers a surface area of 60m², with perfect mastery of acoustics and LED lighting which can change with the time and mood of Chef Yannick Alléno.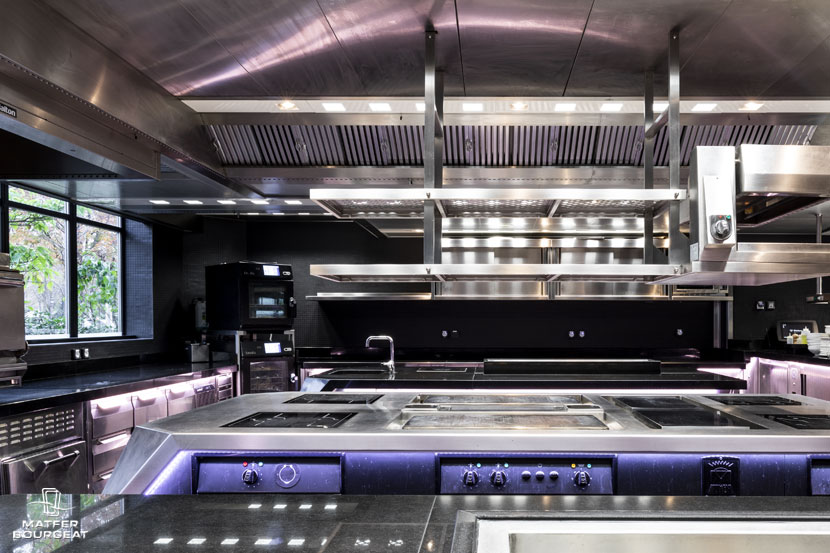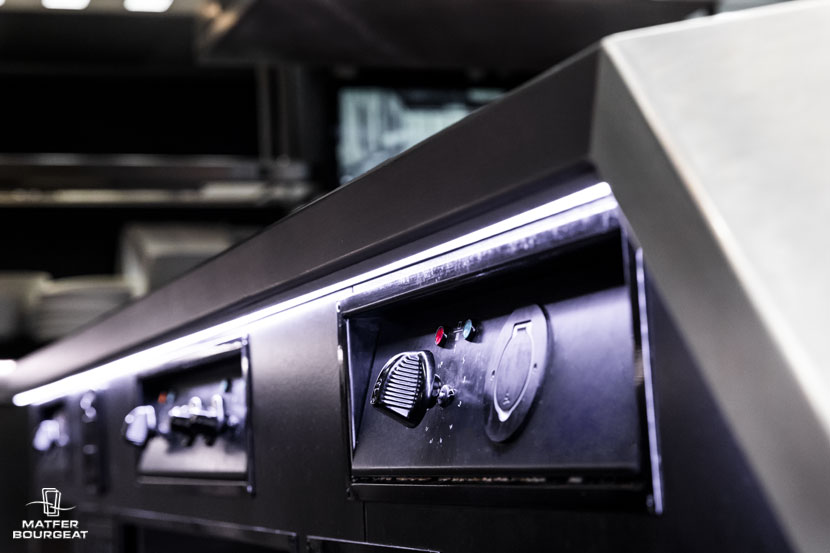 Surrounded by Zimbabwe black granite worktops, central islands with integrated ranges; an innovative gem, the islands' angles were faceted to facilitate circulation and provide comfortable points of support for the brigade throughout service, while keeping large storage spaces.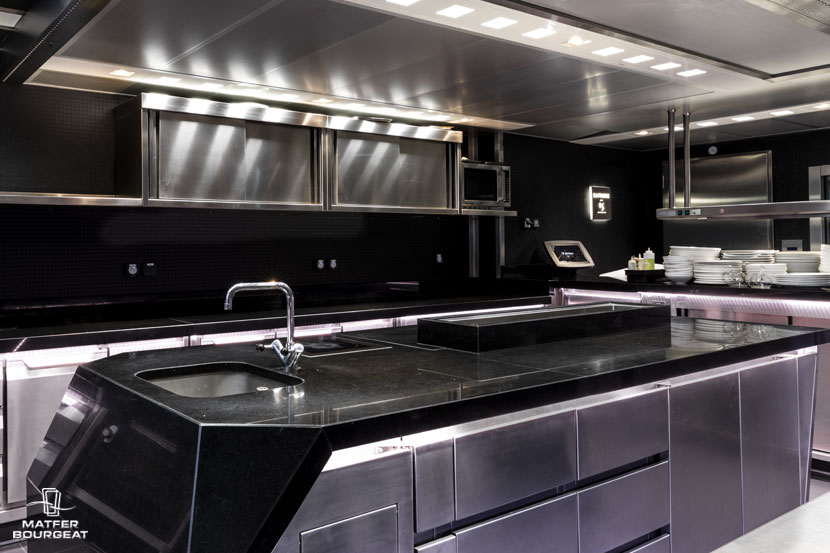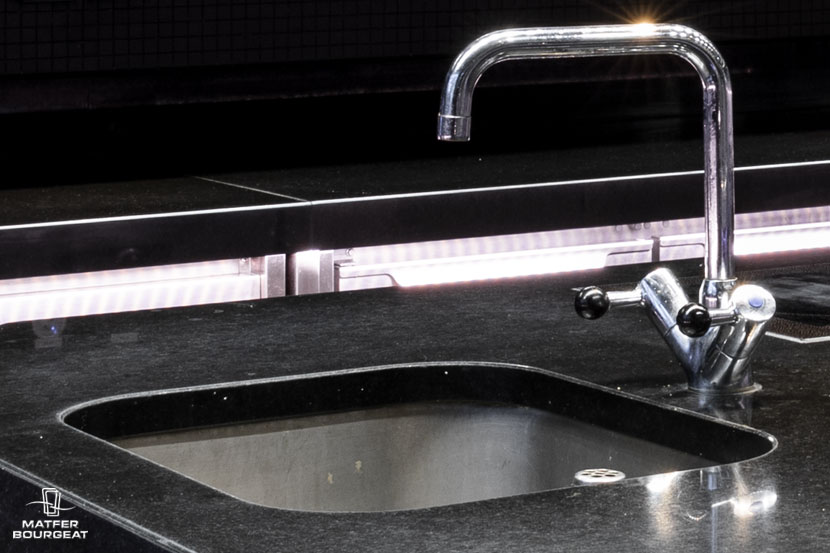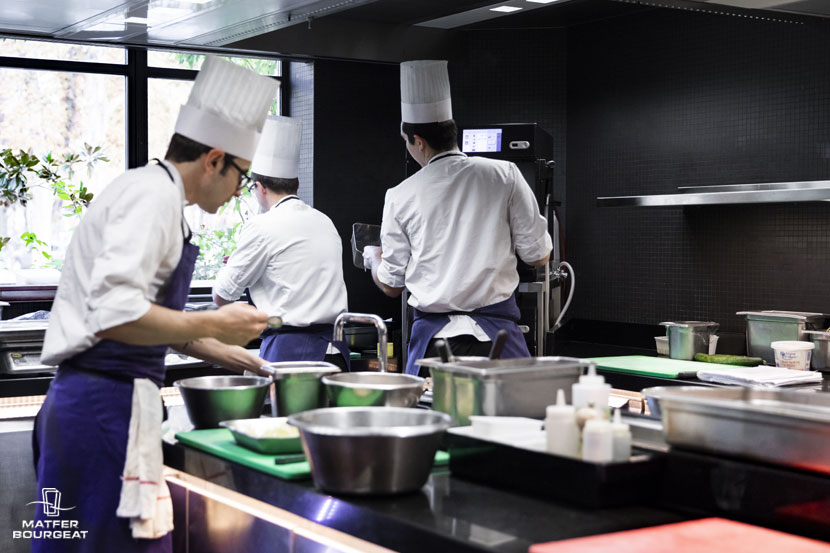 We also knew how to conceal technical areas and facilitate cleaning and kitchen maintenance, always looking to push the limits of our skills and our knowledge. A surprising association that emphasizes know-how and unique teamwork of trades a priori totally different.