The sake bar by Joel Robuchon
For his partnership with Dassaï – a prestigious Japanese sake producer – Joël Robuchon wanted to see things in a big way and sublimate this still unknown rice-based alcohol in France.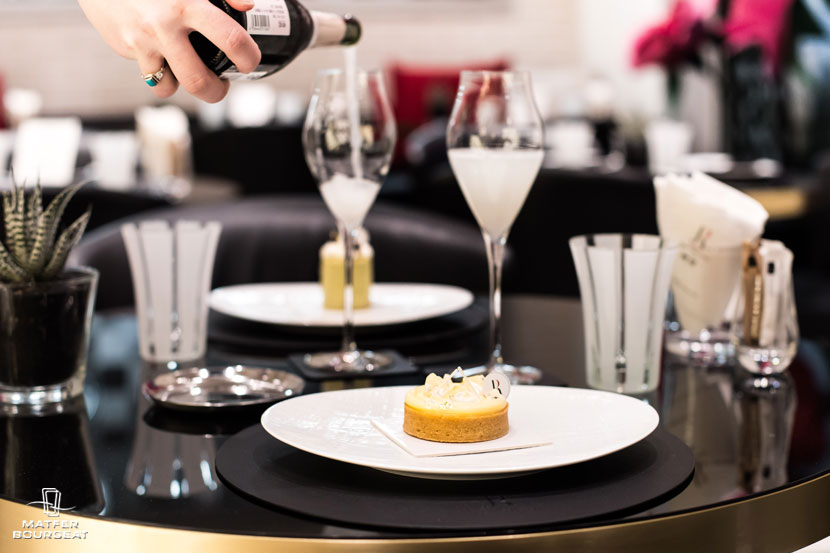 The enhancement of the high-end sakes of the house Dassaï
Joël Robuchon wanted to place sake at the heart of his shop rue du Faubourg Saint-Honoré. In order to store and enhance the bottles, Robuchon chose Matfer Bourgeat thanks to its expertise in the custom design of refrigerated display cases.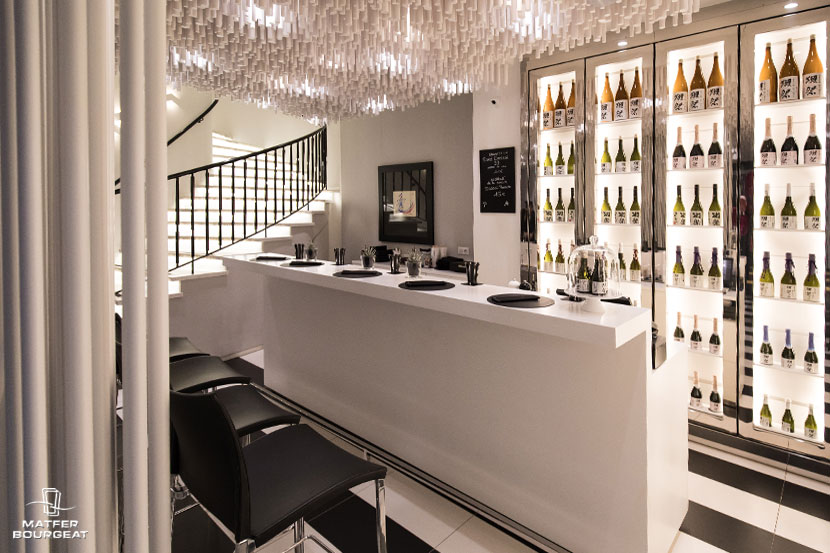 The challenge for Matfer Bourgeat was to install a wine cellar that would blend into the modern decor of this prestigious boutique and which would expose a large number of bottles while keeping them cool, the sake should be stored as well to offer an optimal quality of tasting.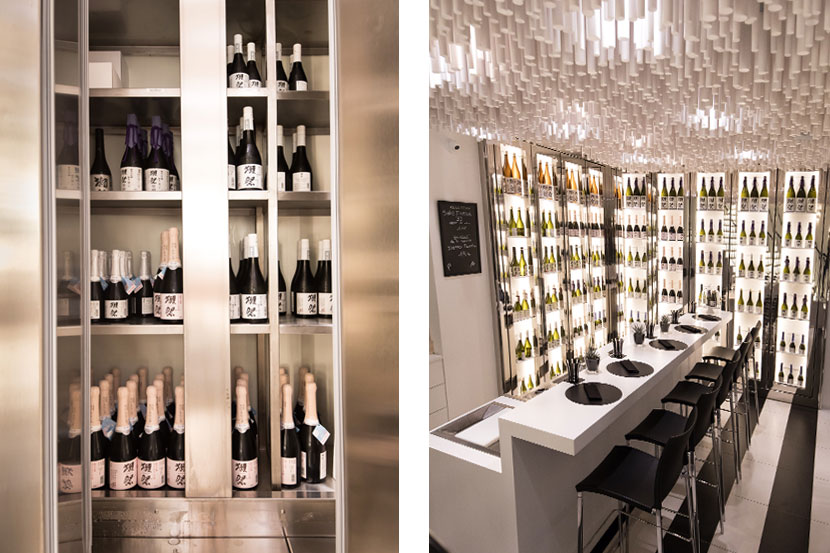 A sake cellar with an elegant design and extraordinary proportions
Matfer Bourgeat has therefore designed this very high-end sake wine cellar, made entirely to measure and containing several very bright boxes which each time contain 3 bottles. The high cellar doors are also removable – like imposing cupboards – and contain more references to offer a consistent map in the room.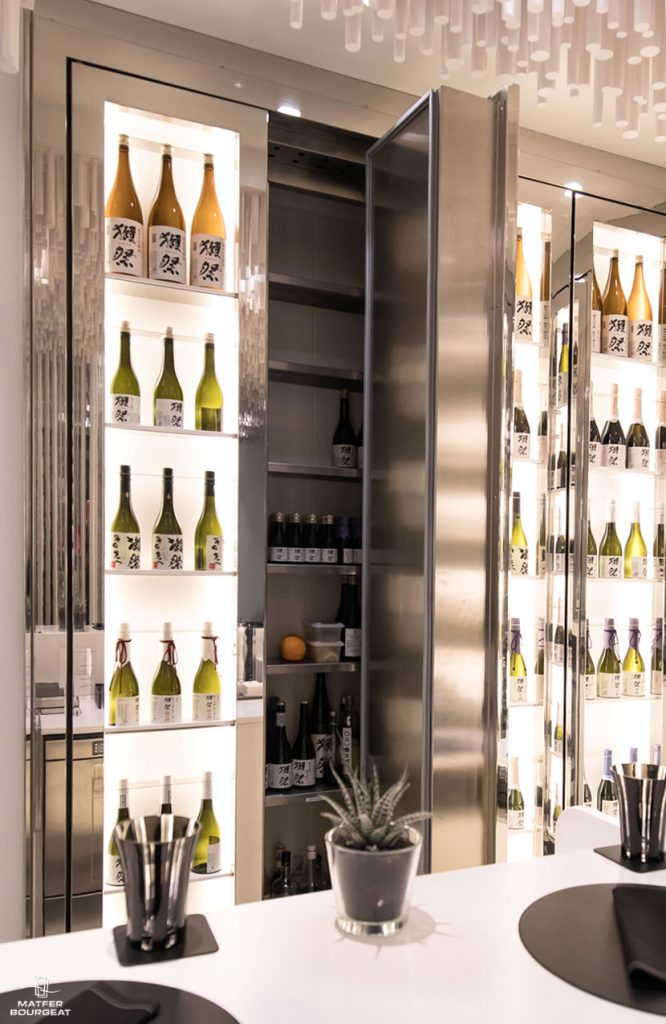 The design of this custom sake cellar had to respond to a unique atmosphere, that of a luxury restaurant of course, but a restaurant tinged with the sweet magic imposed by this Japanese lifestyle that is sake, all in subtlety. It is in this delicate and luxurious atmosphere that the showcases Matfer Bourgeat, standing even as the central element of this refined atmosphere.
The custom Matfer Bourgeat concept for this culinary Mecca of the Faubourg Saint-Honoré
Matfer Bourgeat accompanies you in your custom wines and spirits wineries projects to find a place in the modern, design and luxurious decoration of a hotel, a restaurant or a bar.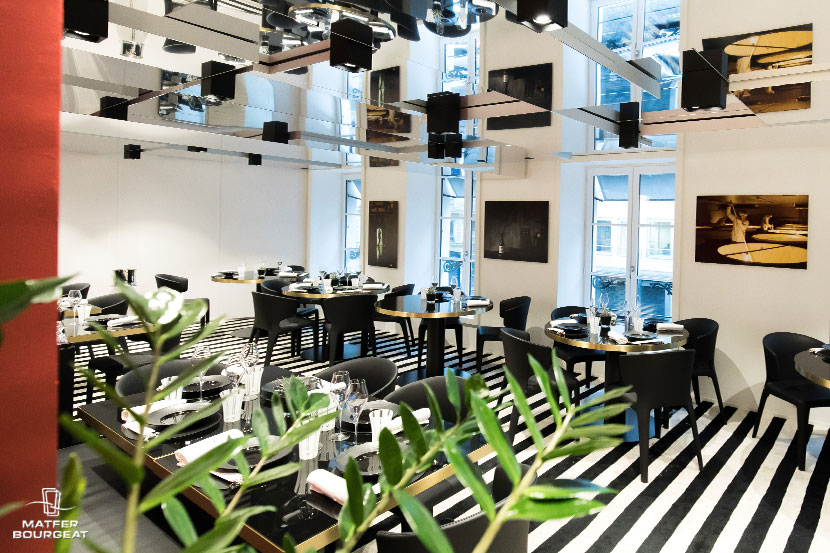 Matfer Bourgeat designs ultra-customizable wine and spirits wine cellars so that you can enhance your wine and spirits offering and inspire the desire to consume while storing your wines and spirits at the right temperature and at the right level of humidity.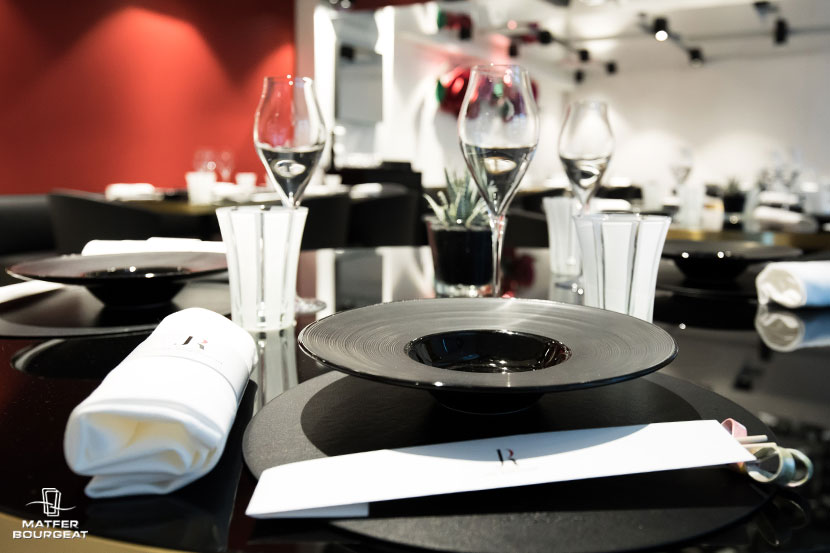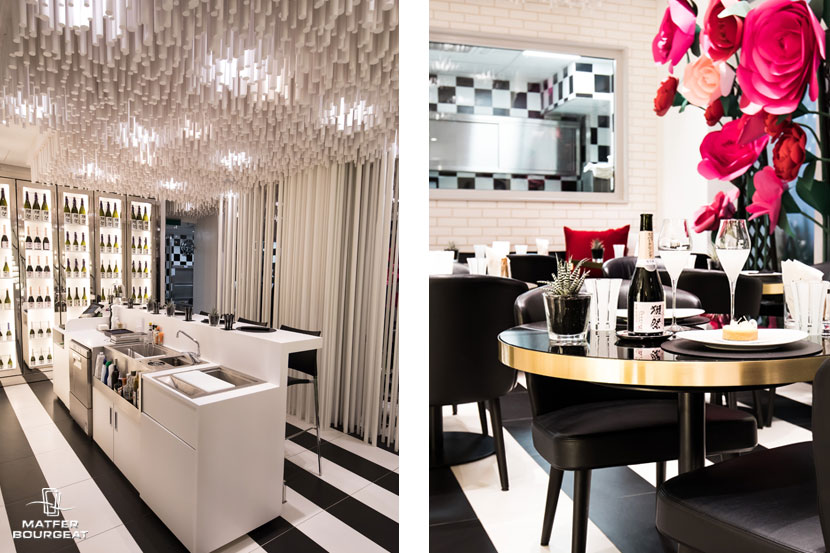 This tailor-made offer of a Pi-Création wine cellar will offer you an "à la carte" design, rich in many technical options: interior design, epoxy paint, lighting, controlled hygrostat dehumidification, double glazed doors under argon mounted on pivot hinges with Removable magnetic seals, closing by electromagnetic cell with possibility of centralization … enough to build projects at the height of the sake bar of the Joël Robuchon shop.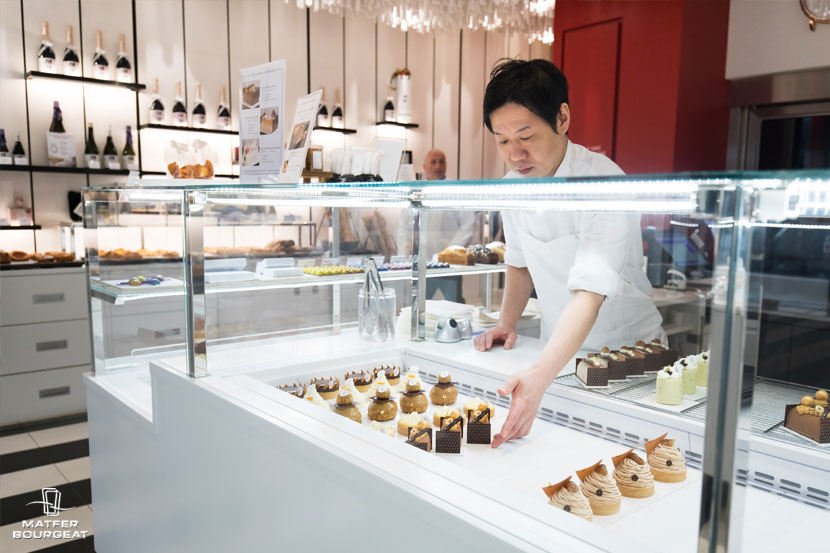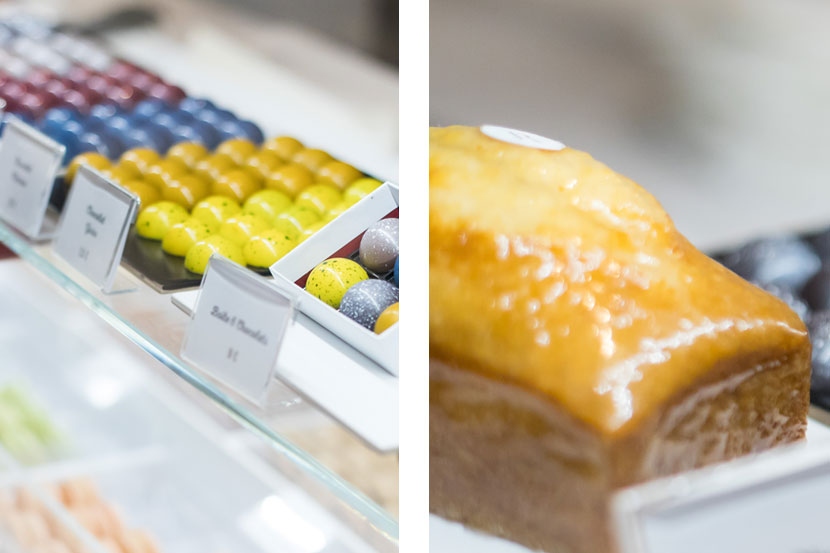 Matfer Bourgeat also offers a refrigerated showcase with ventilated cold tank treated with white epoxy paint, its mirror polished stainless steel structure and UV-treated glazing, allows the highlighting of the pastries offered by the brand with a clever mix of French pastry with a delicate touch of Japan.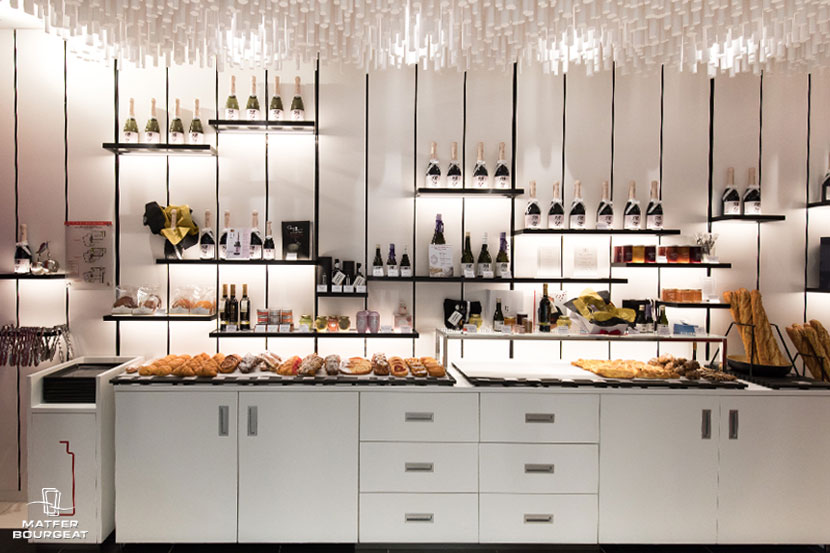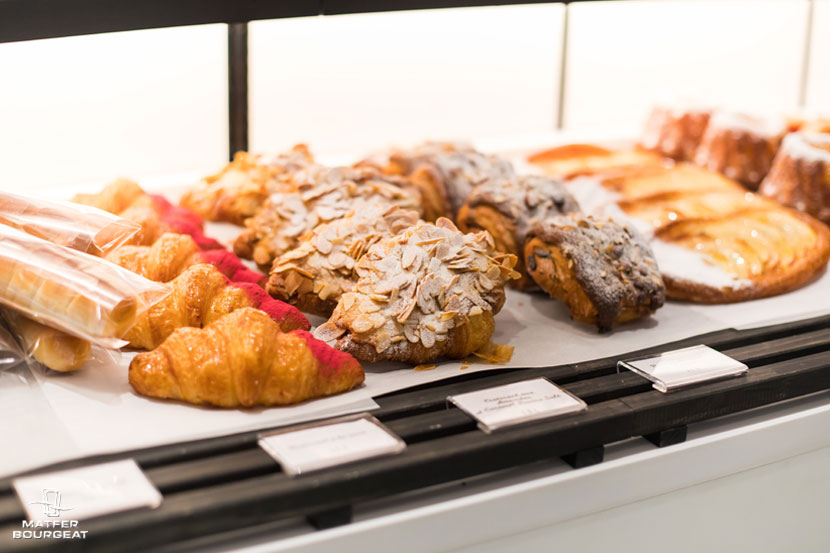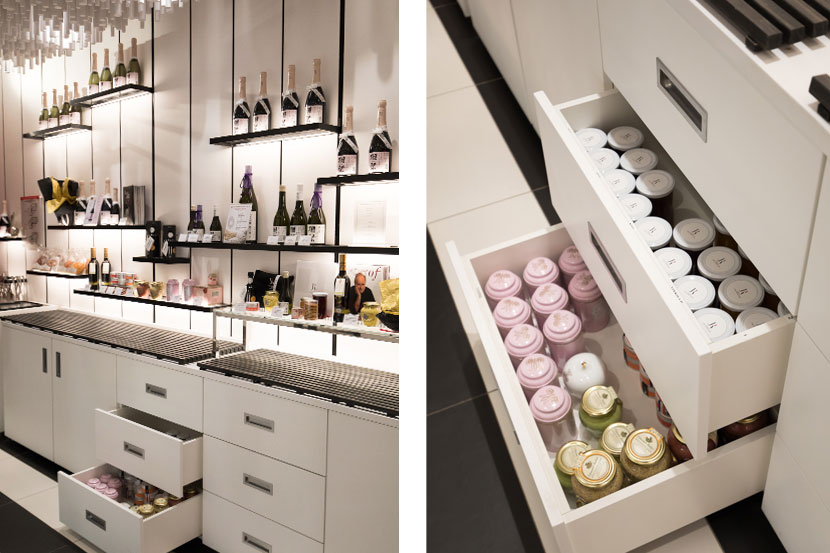 Or a real carpenter's furniture asset both chic and functional, it allows the storage of products as well as the sale of dry products such as pastries.