Recette signature par Yannick Alléno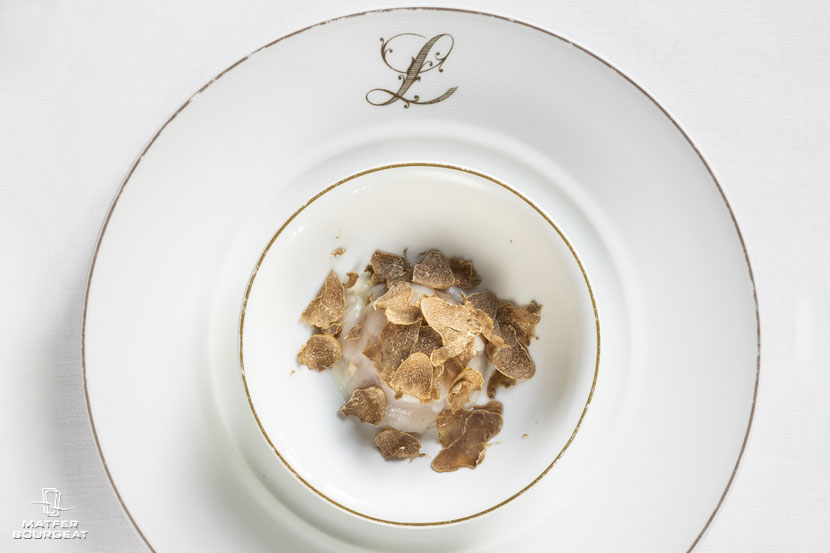 500g clarified white veal stock
15g garum sauce
2g kappa
Reduce the white veal stock by half. Mix 100g white stock with the garum sauce. Pour into a 2.5cm flexipan mold and deep freeze. Gel the remaining reduced white veal stock, 100g x 1.5g kappa and dip balls of frozen white stock in this. Refrigerate on oiled paper.
150g milk-fed veal fillet, untrimmed
Fleur de sel, white pepper, aonori gin, olive oil
Separate the fat from the veal fillet; coarsely grind the meat and fat separately in a meat grinder.
Season the fat with salt and aonori gin, and the meat with salt, pepper, gin and olive oil.
4 scallops (about 30g each)
20g Alba white truffle
Very thinly slice the scallops.
Then using a 3cm round cutter prepare ravioles in the following order: thin scallop slices, 15g veal tartare, a consommé ball and thin scallop slices.
Warm the ravioles under the broiler for a few seconds then place in a small bowl. Grate the truffle in front of the customer.