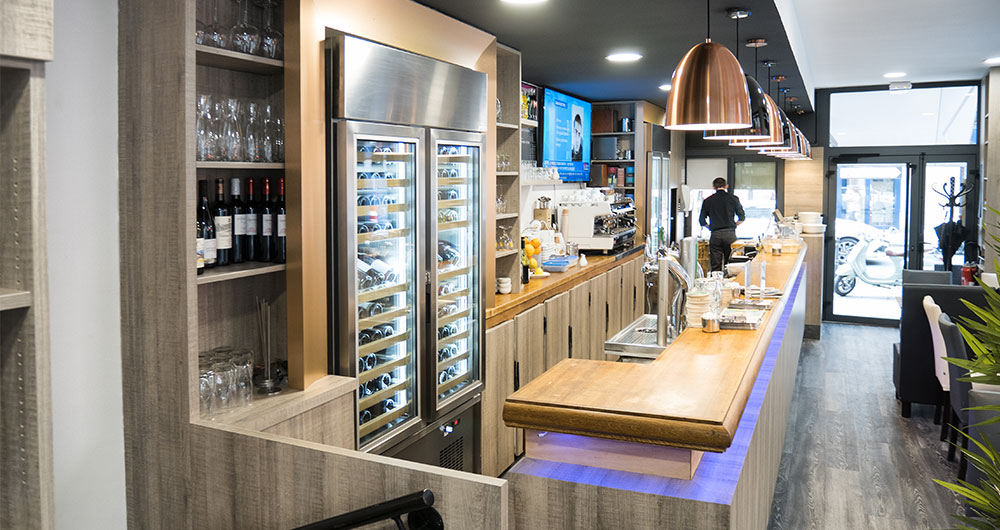 In this cafe in an iconic cultural destination, the aim was to elegantly integrate a wine bar behind the bar itself and to create a harmony between sober metal tones and warmer wood notes.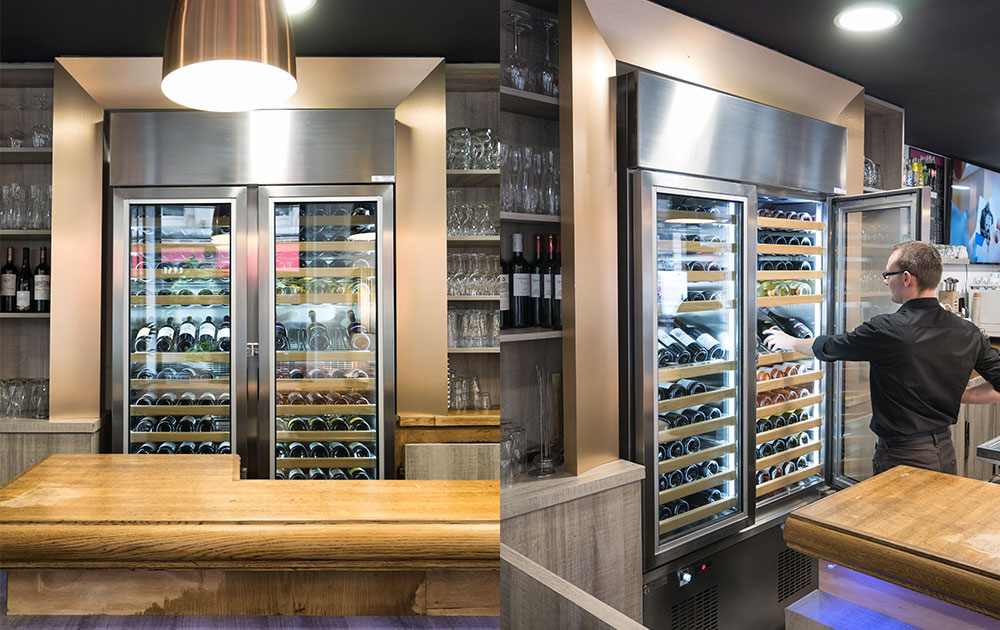 Storing chilled bottles at head height makes waiting staff's jobs easier, as they no longer have to constantly bend down to serve customers.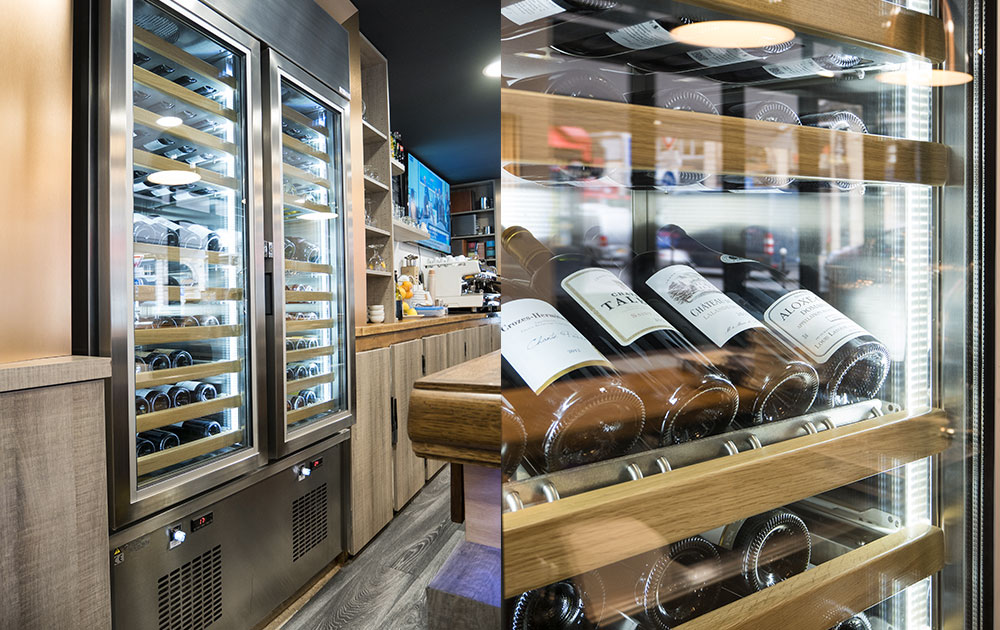 Customized design, temperatures kept at just the right degree, irreproachably well-made units.
A project by Pi Création in Paris (commissioned by the Musée du Louvre)