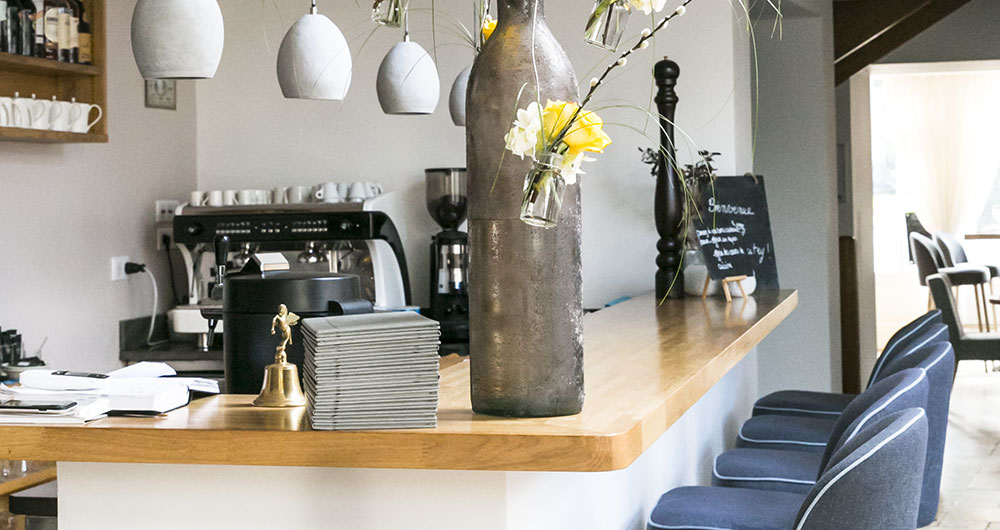 INVITING – OPTIMIZED SPACE – ATTRACTIVE LOOKS
As a chef, Eric Léautey is as well-known as he is passionate. In 1995, he opened his restaurant in Thoiry, in the heart of the Yvelines area near Paris.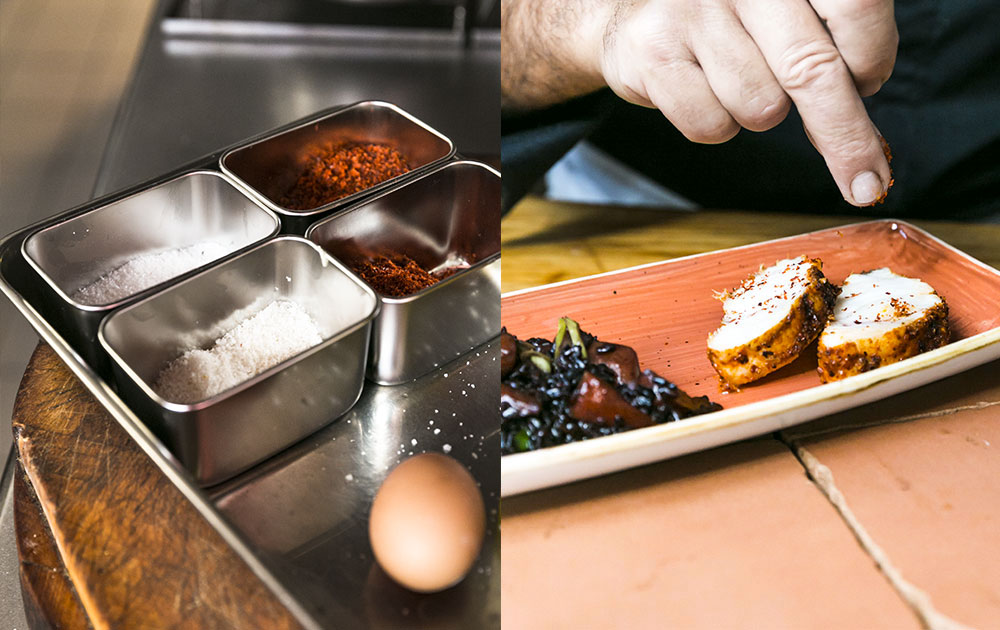 He puts his sense of humor and kindness to good use, serving innovative, seasonal, top quality cuisine centered around local produce.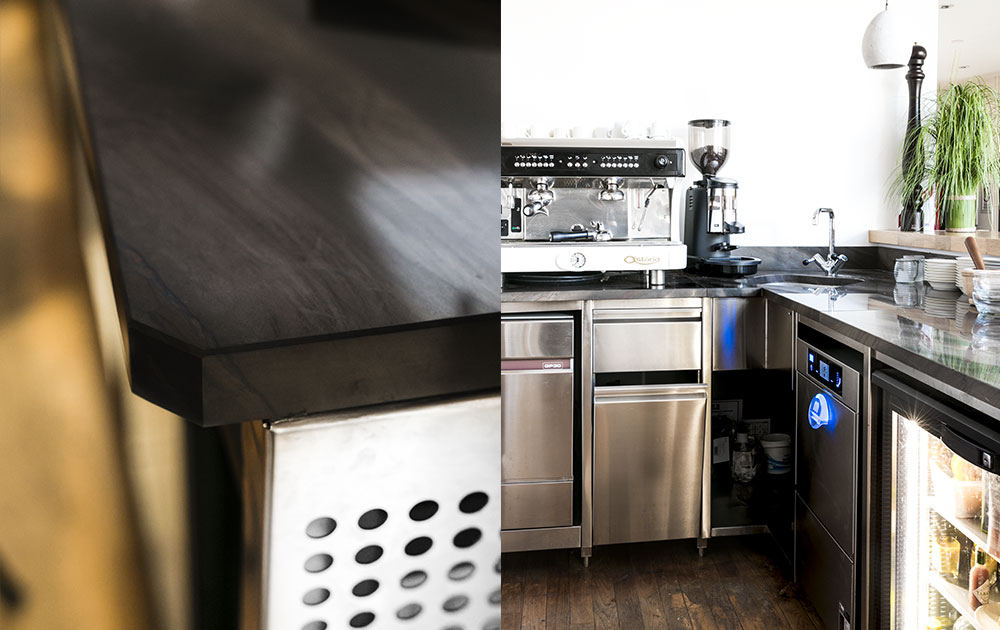 Because the bar has a custom design, the space was not just optimized but made more inviting.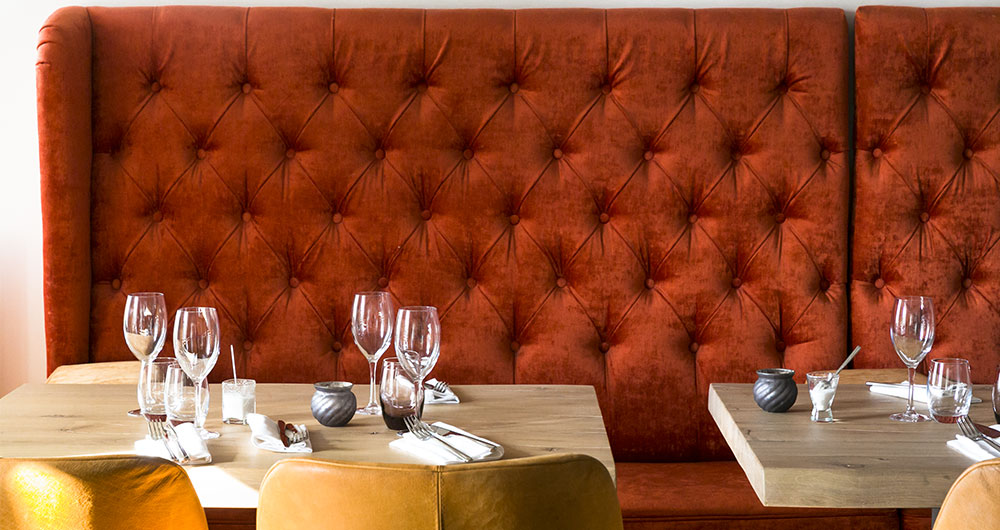 As for the tableware, it plays a perfect supporting role, highlighting the quality of the cuisine.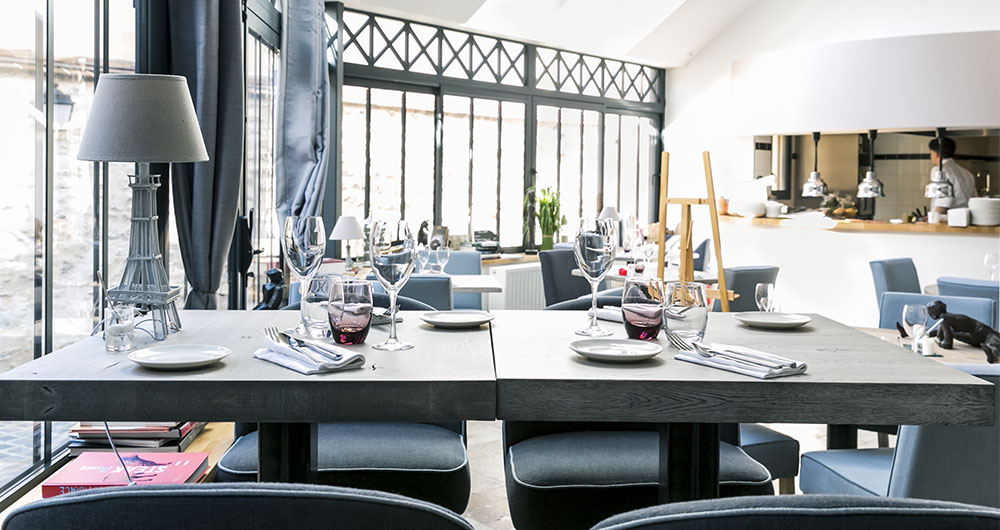 The kitchen opens onto the light-filled dining area.
A project by Pi Création in Thoiry