Save space with our new stackable cloche
This stackable cloche for pastry tray is an essential item to preserve and safely transport products. It protects from external contamination and humidity, and also is a true space saving solution.
The ideal solution, suitable in all situations.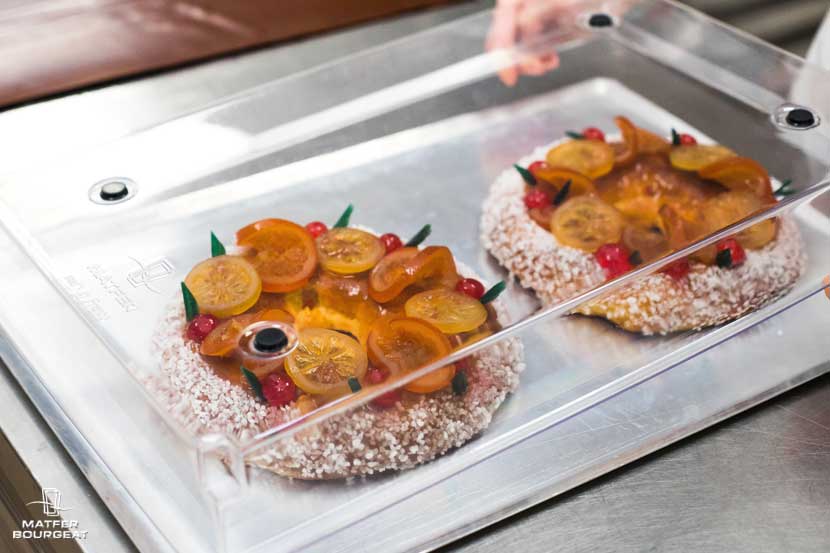 We have developed the cloche for pastry trays to meet the requirements of professionals, providing a unique solution that protects products from direct contact with air and humidity, allowing them to be stored and transported safely from the laboratory to the shop. Suitable in all situations, it will prove indispensable, with the added advantage of being perfectly adapted to pinch-edged trays. In addition to its many technical advantages, the real benefit of the cloche is the significant space it saves. Whether it be during a rush period or when preparing, we adapt to the rigor of chefs to ensure minimal loss of space.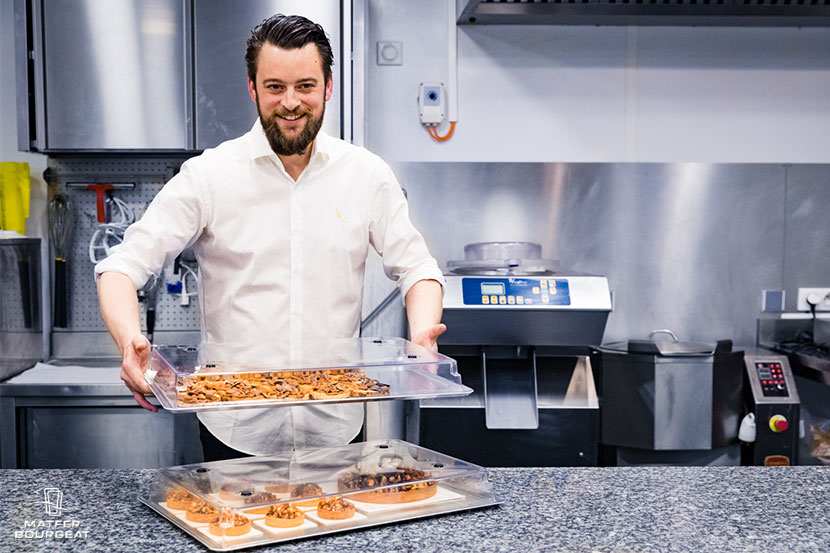 The issue of space is a reality that has been fully acknowledged by ours designers. Not all laboratories have the luxury of unlimited storage space, and this cloche has the advantage of being unobtrusive. In between uses, it can be stacked empty. A precious space saver when you know how valuable laboratory workspace is! When full, it can be stacked without any risk of slipping thanks to the skids inserted onto the individual moulds.
… with total transparency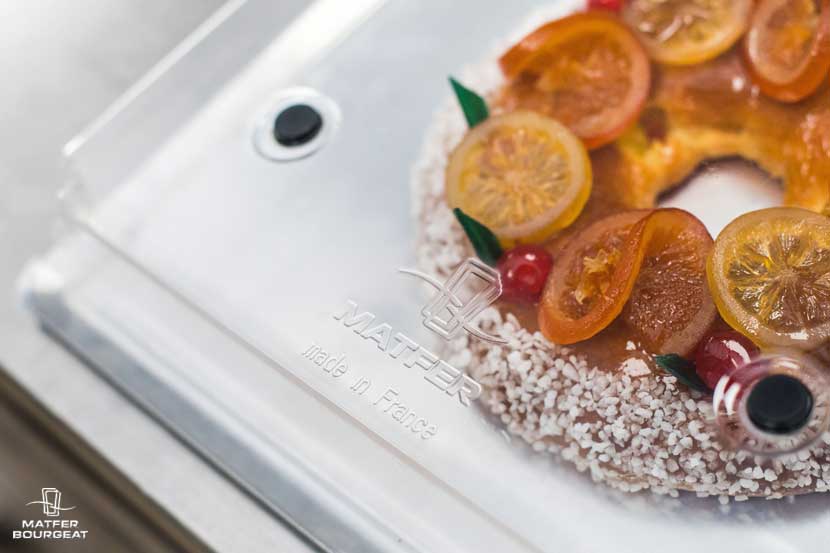 In addition, our new cloche for pastry trays adapts to its environment to make life easier for its users. It is compatible with shelf storage thanks to its specially designed height, and also with refrigerator trays. Furthermore, to save time, its transparency makes it easier to distribute and retrieve items. Light, transparent and unbreakable, the materials used have the crystalline appearance of glass combined with high impact resistance. In thermoformed PET, with a 600 x 400 mm format and a height of 61 mm, this is the cloche to revolutionize the work of bakers and pastry chefs.