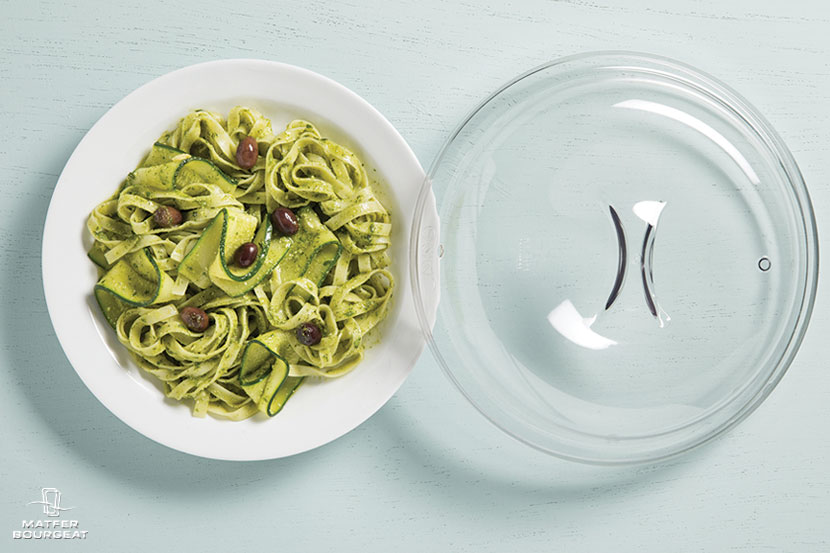 Cloches and plate covers are kitchen essentials designed to preserve dishes and maintain the correct temperature. Although it's a simple tool, it comes in a variety of options: stainless steel plate covers, glass plate covers, amongst many others.
Matfer Bourgeat's low plate cover under the spotlight, catering professionals' best partner.
The low kitchen cloche: an airtight, designer plate cover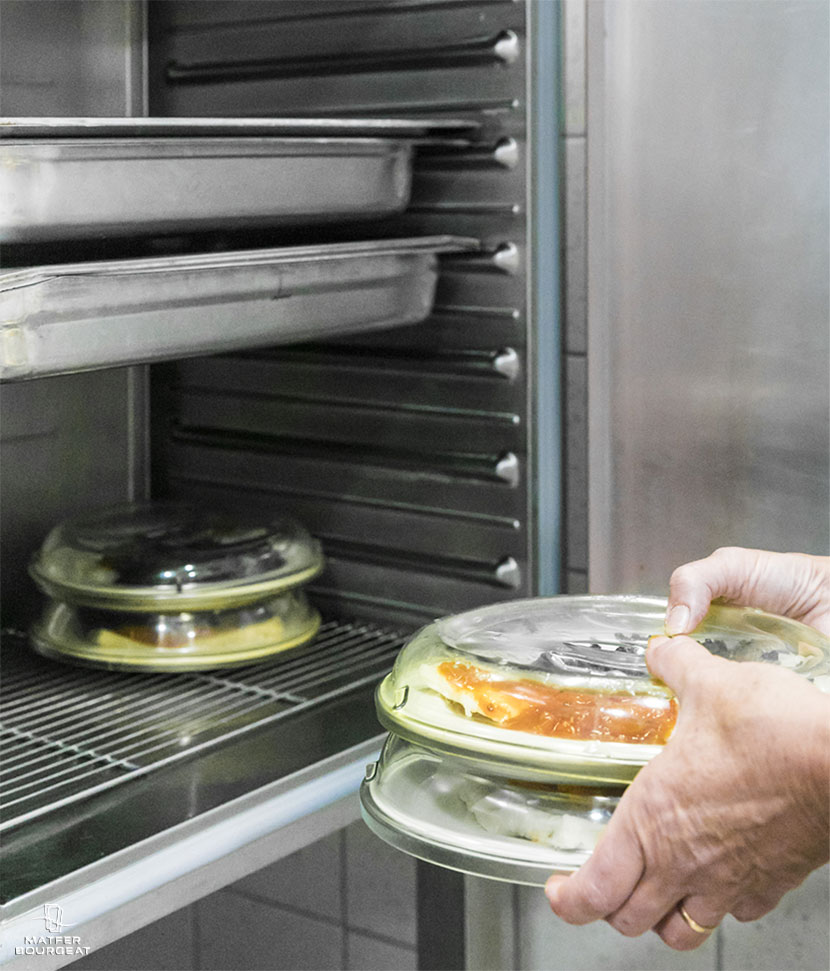 This just might be a revelation from the Matfer Bourgeat camp: the low plate cover! At 50mm, its height allows for easy use on shelving or in serving- or temperature holding ovens. The polypropylene version is able to withstand temperatures up to 90°C, while the transparent copolyester version is able to withstand temperatures up to 150°C. Heat-resistant, this kitchen plate cover is also able to withstand knocks and chemical corrosion (for example from cleaning products).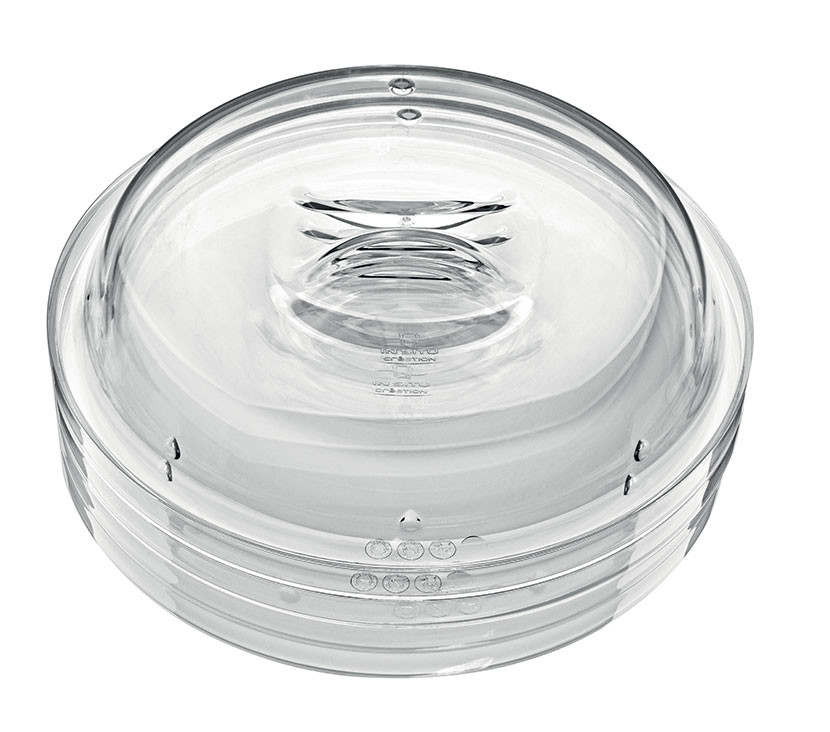 Matfer Bourgeat-designed low plate covers offer a number of ergonomic and technical advantages as they have been specially designed to be stackable to facilitate set-up and disassembly for storage operations.
The design also has a built-in handle on the top to provide excellent grip, a functional advantage that does nothing to detract from its aesthetic appeal, since the design of this translucent cloche by InSitu was also intended to showcase the dishes it shelters!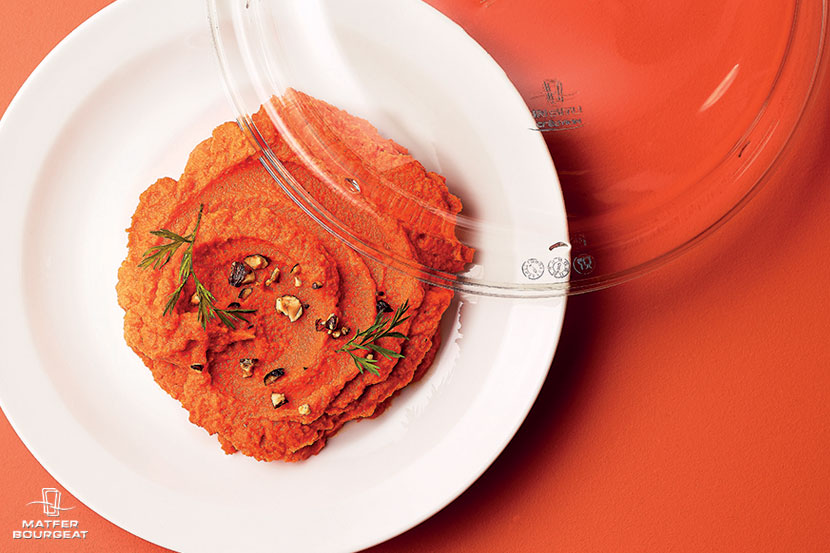 Finally, this kitchen cloche is a truly airtight plate cover that has no water-retention effect.
This is what makes the Matfer Bourgeat low kitchen plate cover an innovative product, designed to facilitate life in catering environments, from food preparation to service to cleaning, making it a tailor-made model for community catering services, such as hospitals.