Sauces strainers, sieves and the Skim'all: professional utensils made in France!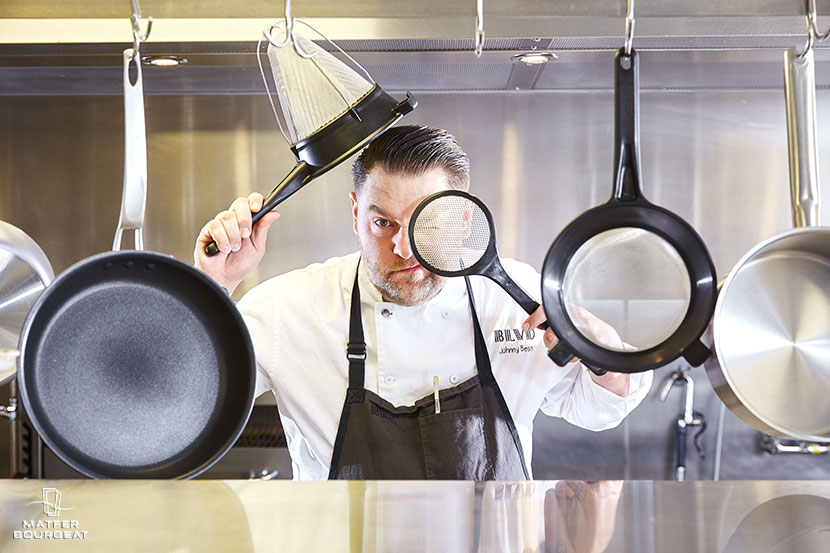 They are must-have pieces of equipment in casual eateries, canteens and gourmet restaurants as well as in laboratories. They are used to ensure quality filtering with optimal precision. We are talking, of course, about sieves, chinois, sauce strainers and other Skim'all products: professional quality, French-made tools that make all the difference!
Triple layer fine mesh sauce strainers for perfect filtering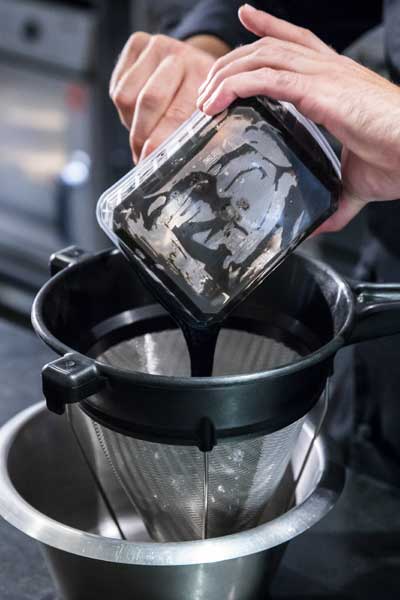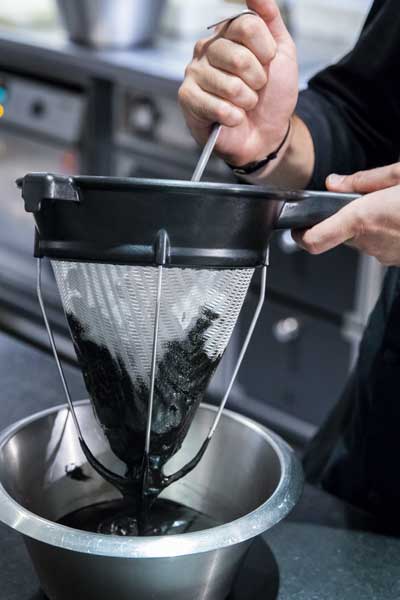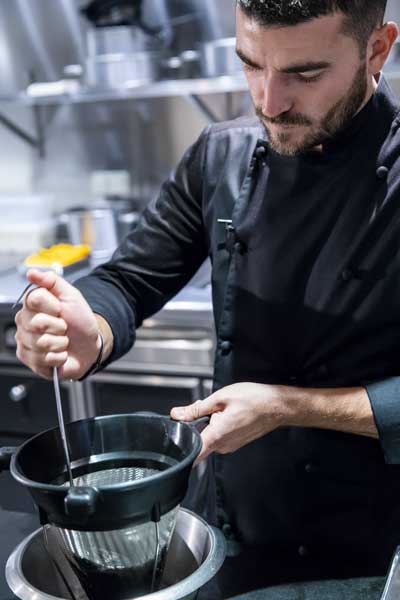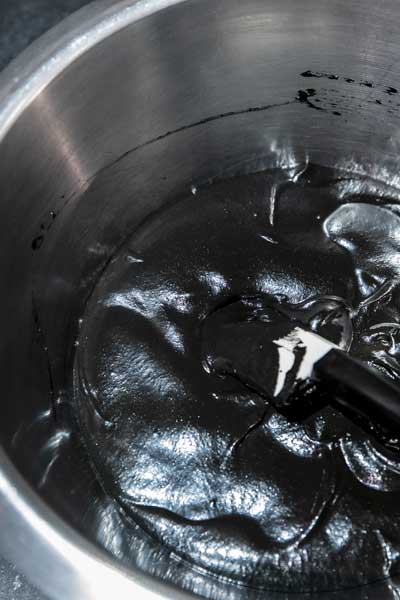 Whether used for your sauces or sweet preparations (such as tasty pastry creams), the Exoglass sauce strainers by Matfer Bourgeat are professional quality kitchen utensils that rise to every cooking challenge.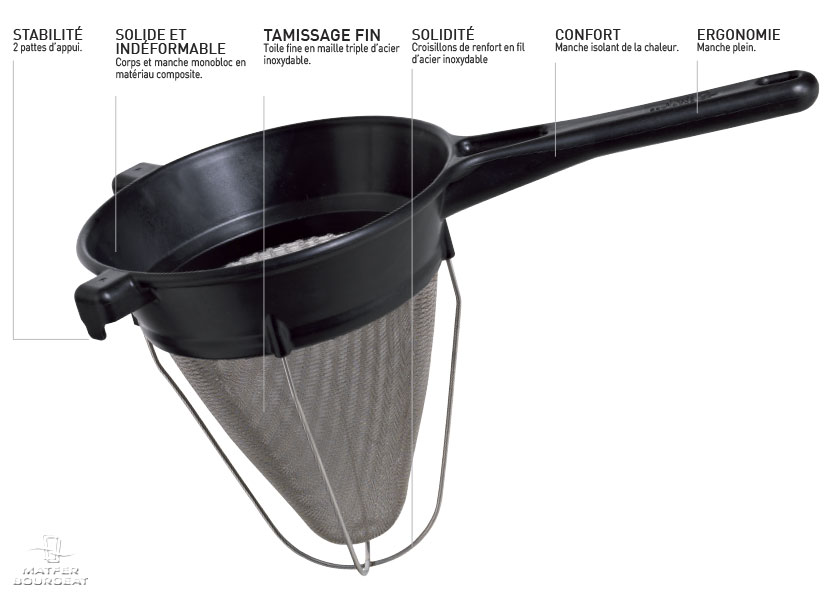 The one-piece body and handle made from composite material give great solidity and ensure the strainer keeps its shape perfectly.
It is very easy to use and totally safe thanks to the intelligent design and heat-insulated handle.
But those are not the best features of this remarkable strainer: that honour surely belongs to the triple layer stainless steel mesh that ensures excellent filtering.
Solidity, safety and fineness: the watch words for Exoglass strainers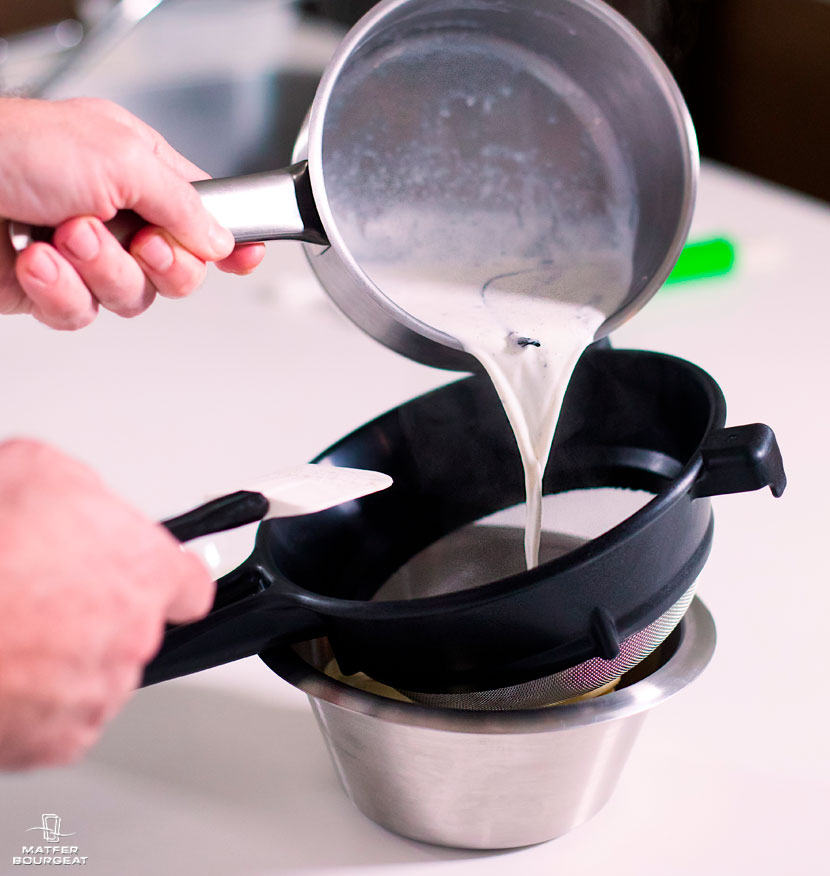 The Exoglass sieve strainers have been designed by Matfer Bourgeat in accordance with the same criteria and standards used for the sauce strainers. That means you get the same benefits in terms of user friendliness, comfort, safety, grip and solidity, making these the ideal utensils for intensive use in catering!
The materials chosen by the designers are identical to the Exoglass composite material used for making pastry products with a stainless steel mesh. This sieve mesh enables you to make fine stuffing and also to sprinkle a variety of ingredients, such as flour, icing sugar, powder and more.
The Skim'all: an innovative combination of a spider wire skimmer and a standard skimmer
The Skim'All combines the best features of a spider wise skimmer and a standard skimmer, making it a perfect product for professional kitchens. It is designed to retrieve and carefully strain even the smallest and most fragile ingredients no matter the method of cooking (fried, boiled, poached, etc.) and without causing the slightest damage. This is the ideal utensil for the most detailed and refined preparations that you offer your customers!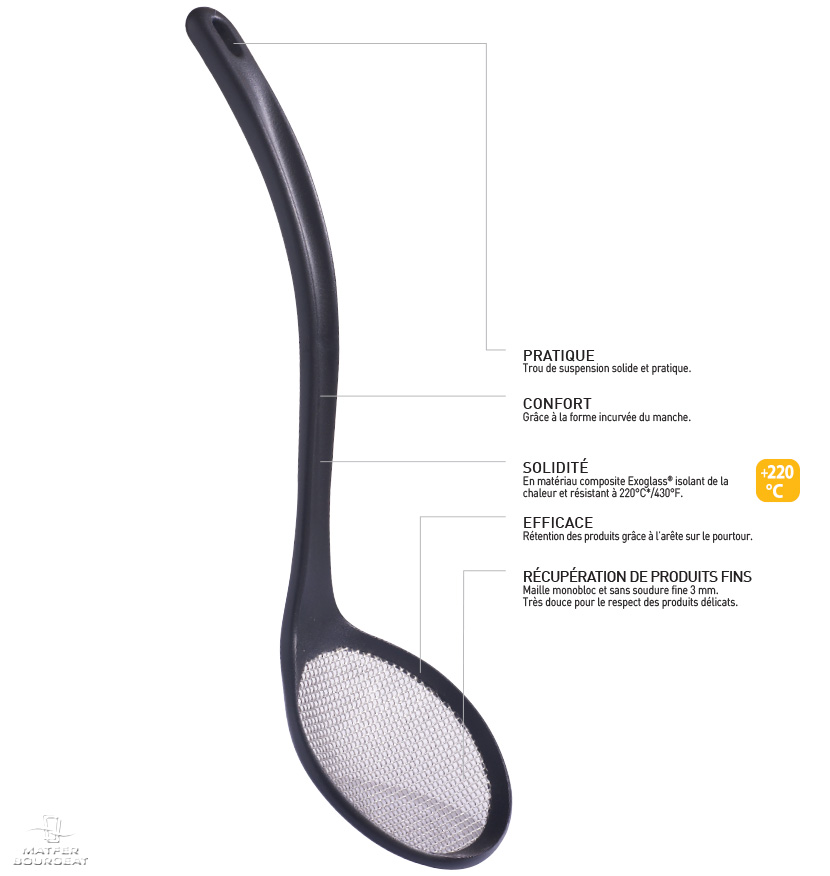 The fine one-piece, seamless 3mm mesh is very 'gentle' on ingredients and, best of all, ensures that there are no nasty surprises stuck to the Skim'all when it comes out of the wash! The handle's curved design makes it very comfortable for you to use, as does the fact that the Exoglass composite material provides perfect heat insulation up to 220°C/430°F.