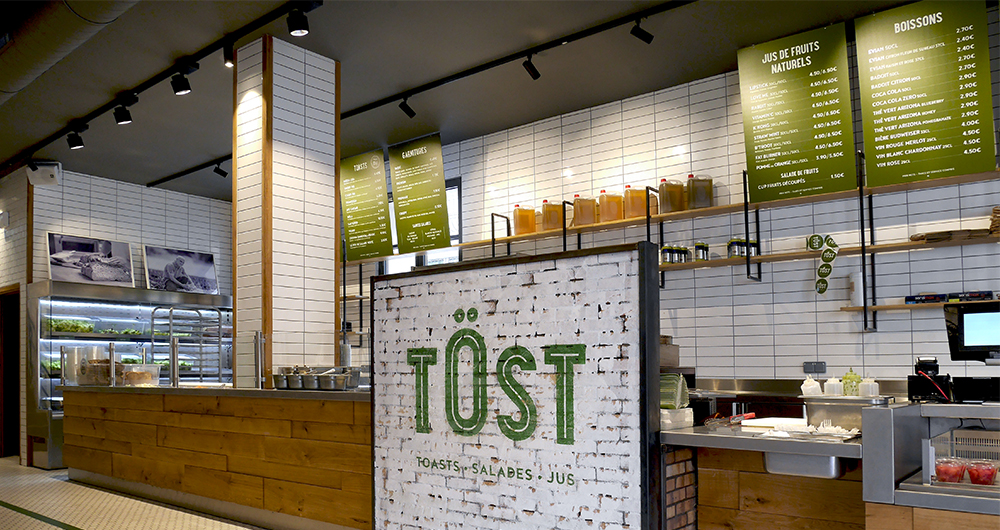 FRESHNESS – MODERNITY – URBAN LIVING
Quality and good looks are totally compatible with fast food. This shared belief was elegantly put into practice through a combination of standard and custom units and a fine, highly functional selection of kitchen tools.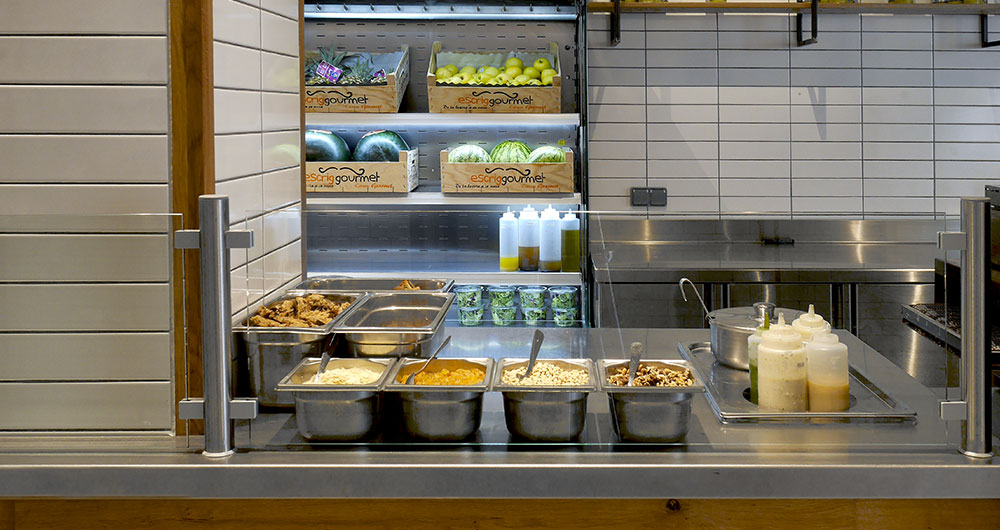 Clarity and efficiency: At a glance, customers can choose the ingredients for their salad, toast, fruit or vegetable juice or smoothie.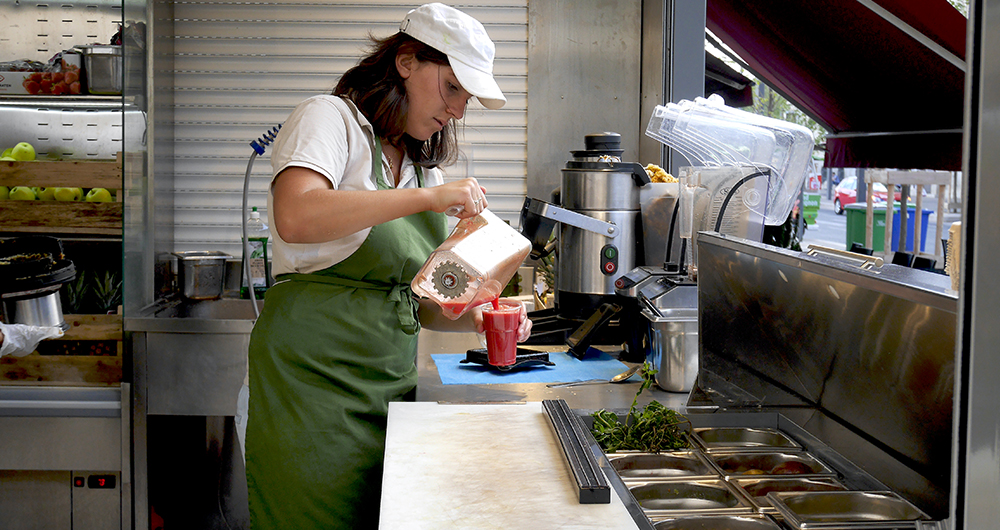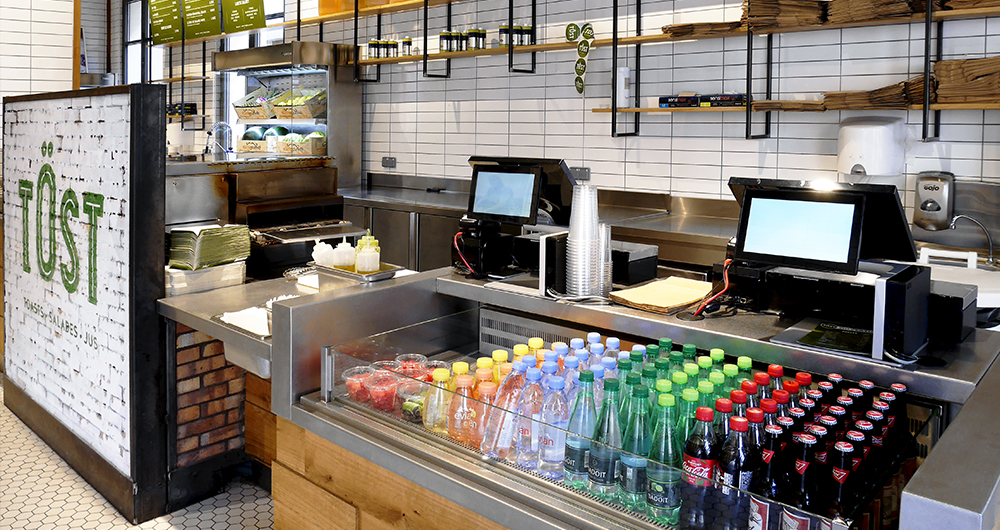 Drinks display development.
An inviting outside space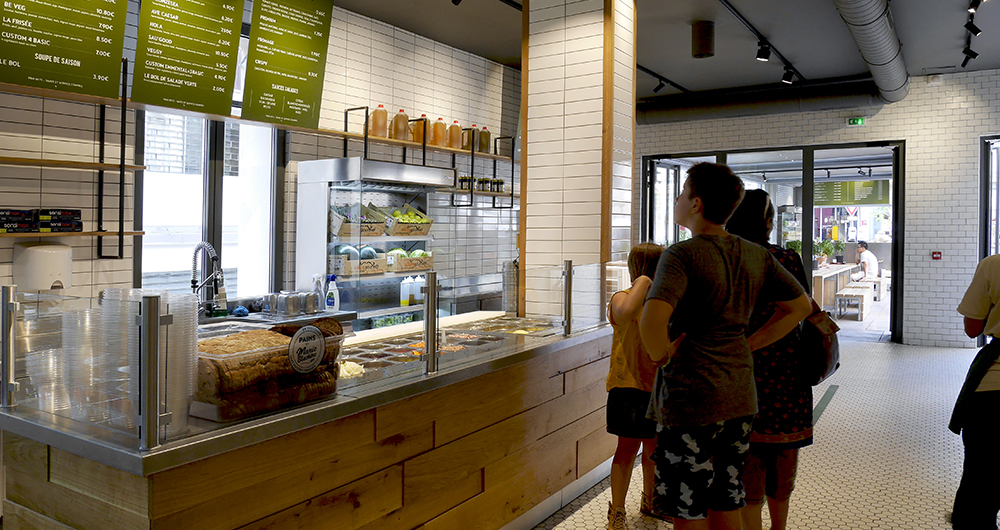 An efficient central counter for both preparing and serving meals.
A project by Vauconsant in Avignon (commissioned by Groupe Blachère)