A UNIQUE DESIGN – CUSTOM – COMPACT – EASY TO USE
Food lines are an environmentally friendly system for serving meals. They are totally modular and made up of grouped areas with refrigerated, heated or neutral shelving. Their key advantages are that they are compact, appetizing, high-performing and modular.
« Les collaborateurs de Valrhona sont unanimes sur l'effet waouh qui émane du restaurant et le Food Line y est pour beaucoup » M. Jouhaud, responsable du projet.
"All staff members at Valrhona agree that the restaurant has a real "wow factor", and in large part that's thanks to the food line."
Mr. Jouhaud, product manager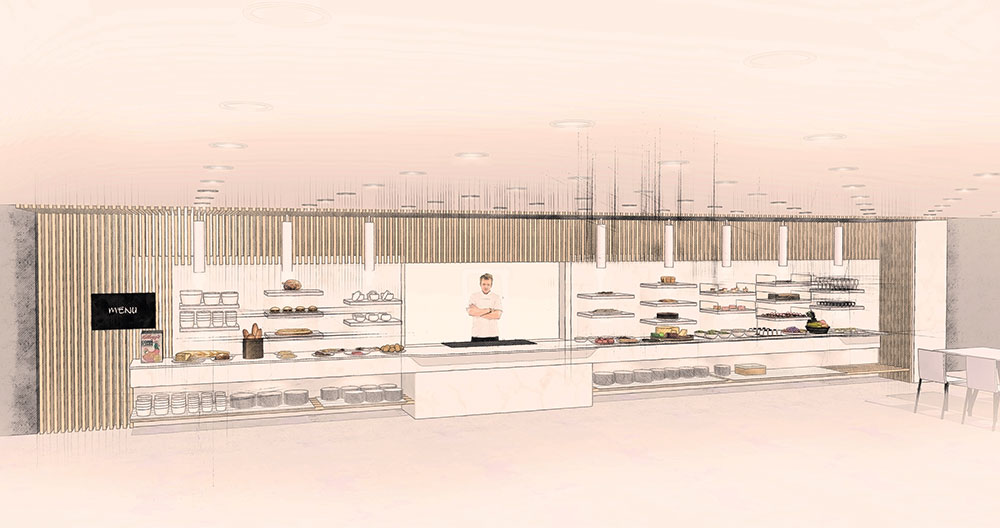 The original project sketch
A food line was the obvious choice for this magnificent space in the heart of the Drôme area of France where visitors come to explore chocolate in all its forms.
A project by Vauconsant in Tain l'Hermitage