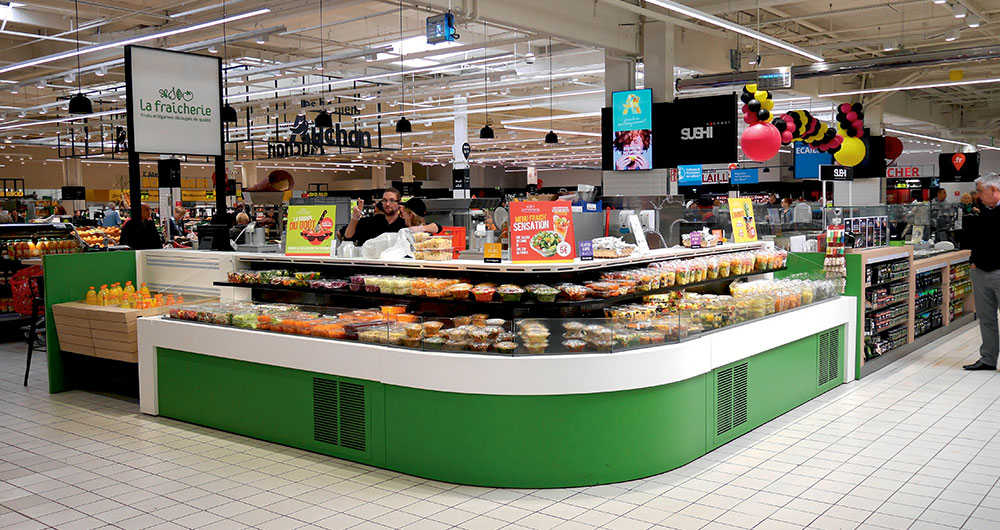 CONCEPT – MADE-TO-MEASURE – GUARANTEED FRESHNESS
Soft, curving lines and bold colors were chosen to integrate and enhance the hypermarket's fruit and vegetable cutting workshop.
Alternating straight and angled display cases in ventilated refrigeration on two levels optimize the display surface and ensure excellent product visibility.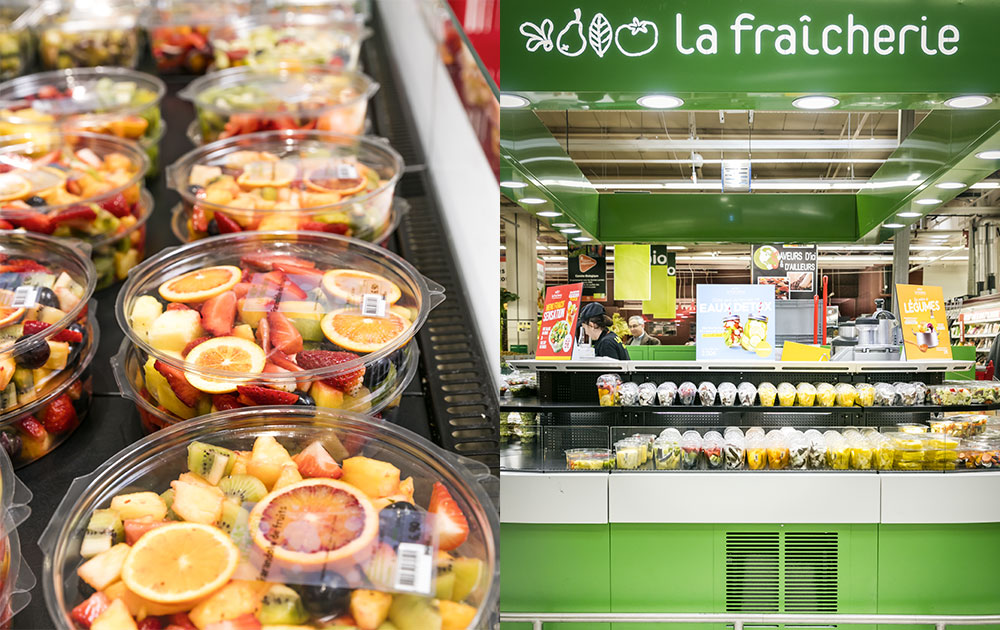 When the concept is freshness, everything becomes essential to reassure the customer. The Group has mobilized numerous resources to ensure that these professionals can carry out their work with complete transparency and in impeccable conditions of hygiene and product preservation.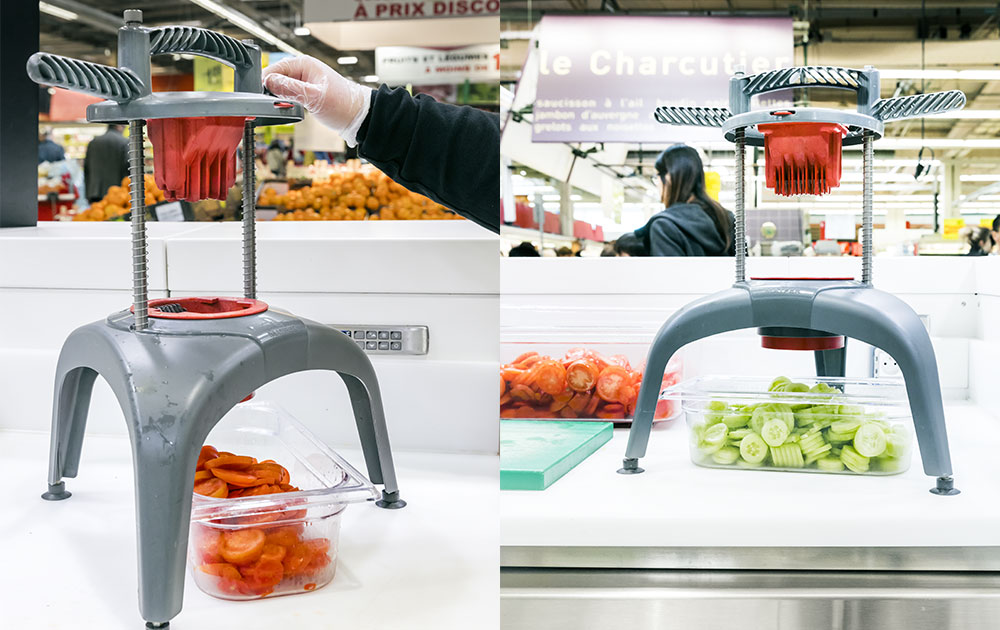 Prep'Chef for cutting and preparation …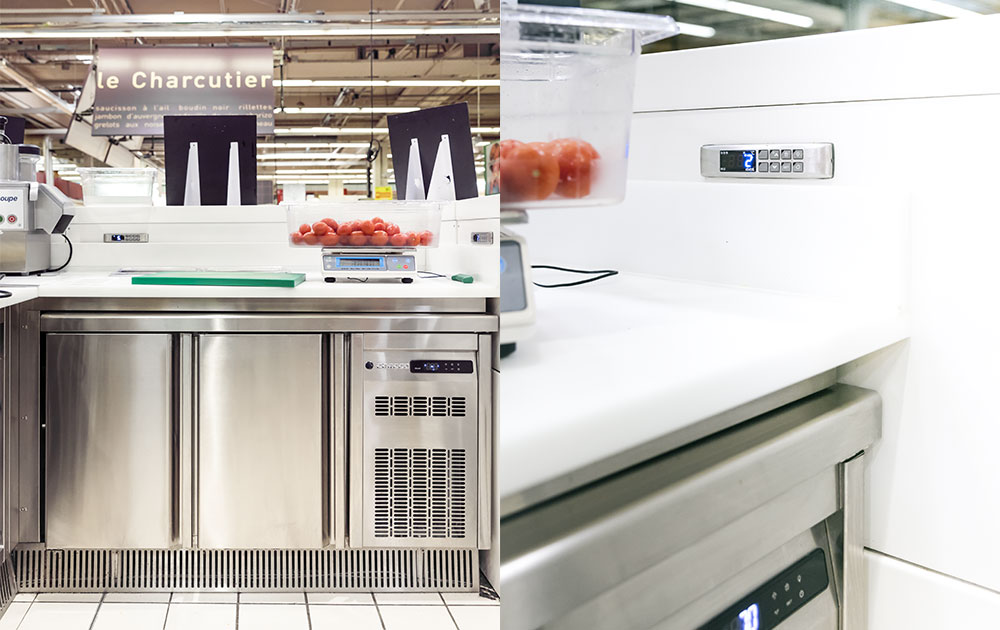 … bright, well-appointed workspaces …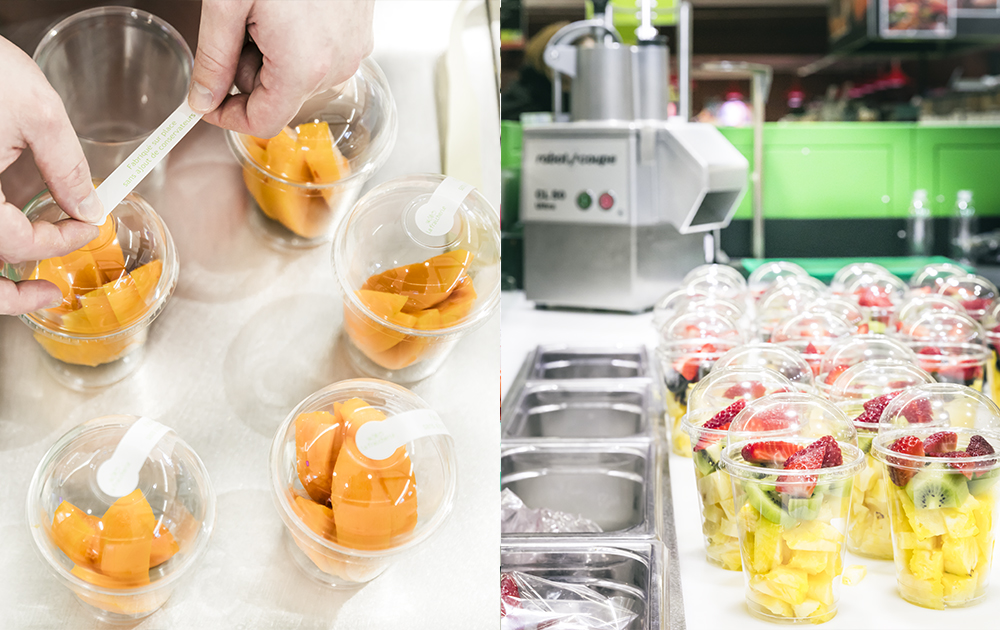 … and storage areas whose ergonomics and temperature have been designed for each type of product and operation…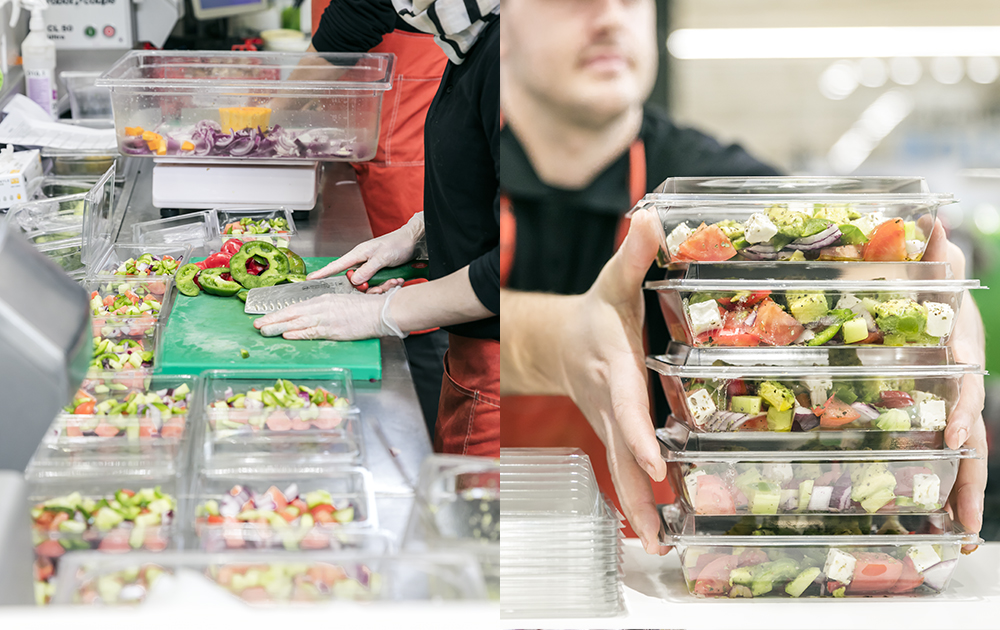 VARIED PRESENTATIONS STORAGE
A complete range of small equipment, tableware, refrigeration and self-service, essential to the success of the project, was provided.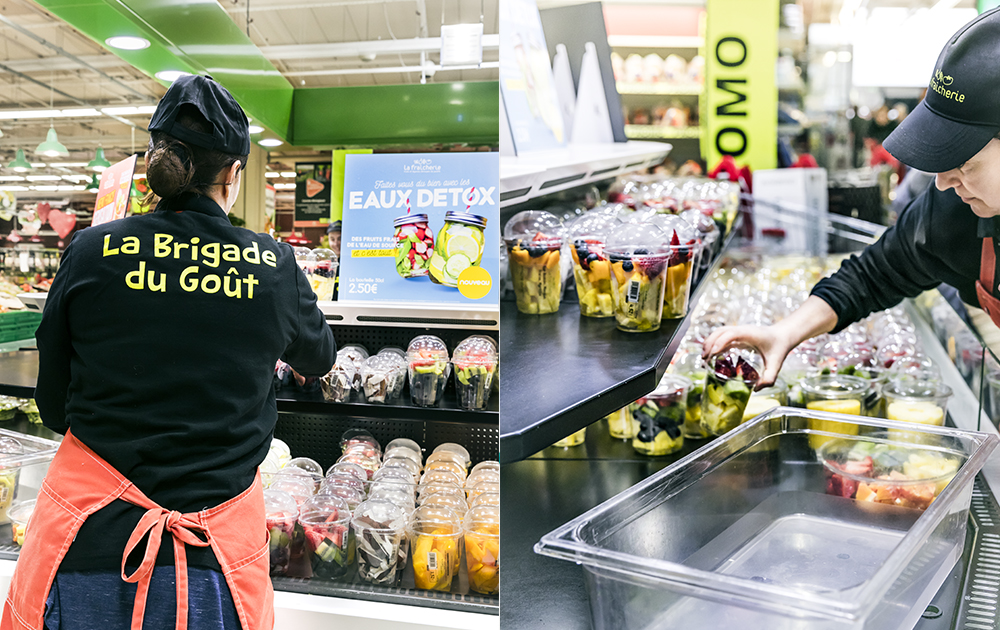 Adaptation and ergonomics of storage areas to the specific needs of each operation.
Project in Roncq by Solyref