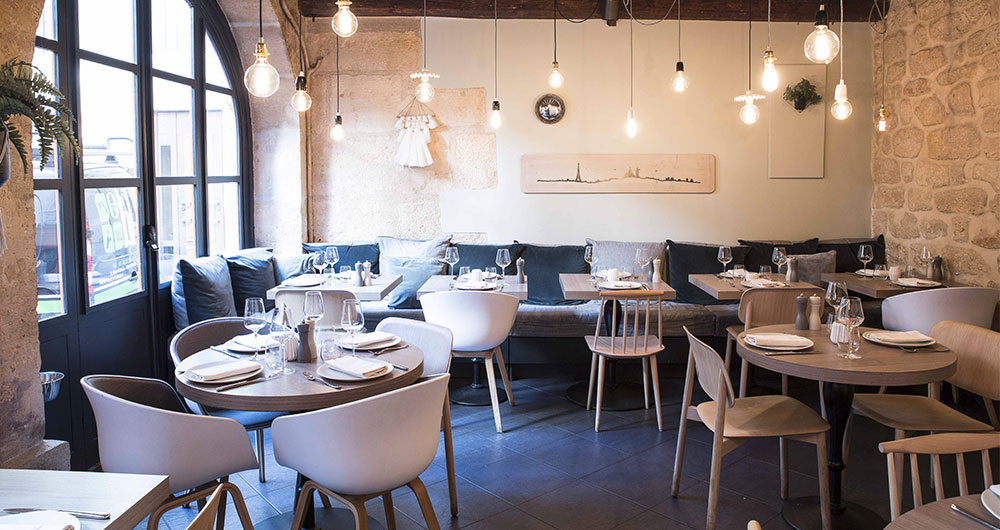 MODERNITY – MINIMALIST DESIGN – A COSY AMBIANCE
Freshness and product quality are key in this restaurant in the heart of St-Germain-des-Prés, which offers a new twist on traditional French cuisine. To bring out every last flavor with exactitude and subtlety, the chef opted for a high performance material and a refined tableware collection to get guests' mouths watering.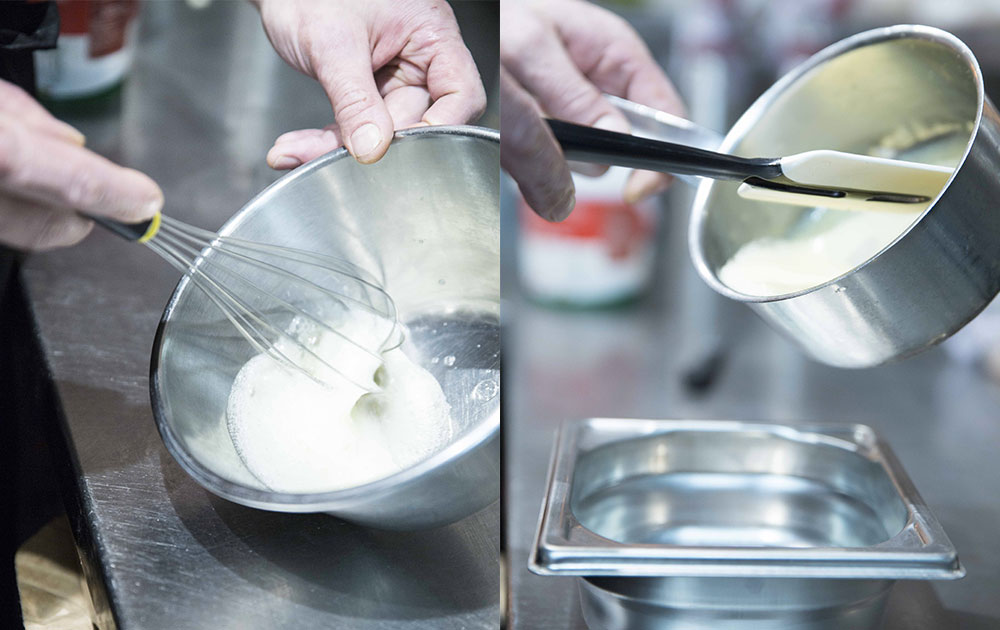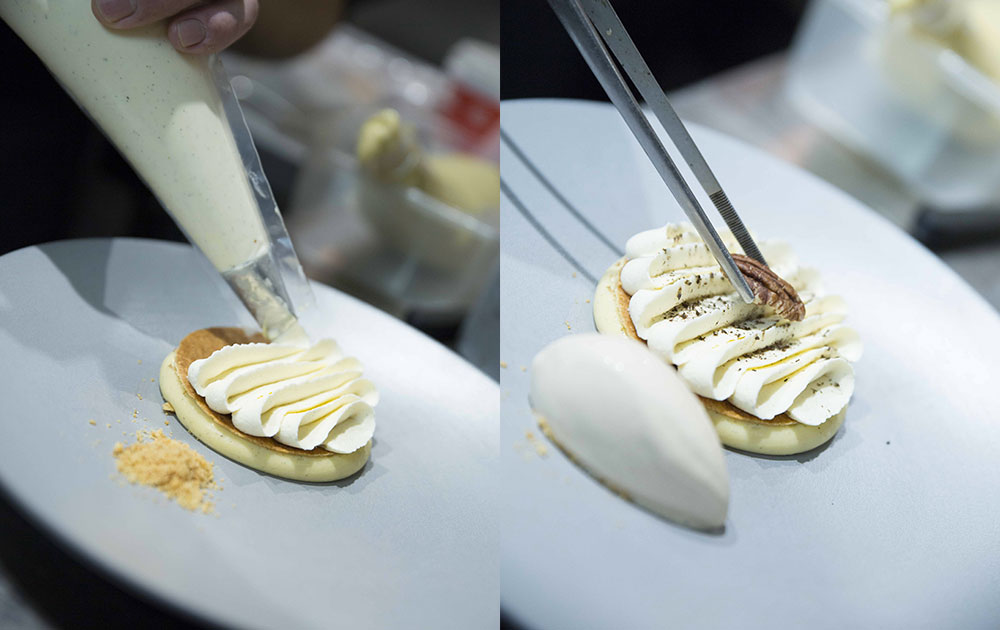 Airy, quick, well-structured preparations with the FMC whisk.
Fine flavor thanks to a high-temperature flexible spatula.
Precision decoration thanks to stainless steel nozzles.
The finishing touch is added using the chef's tongs.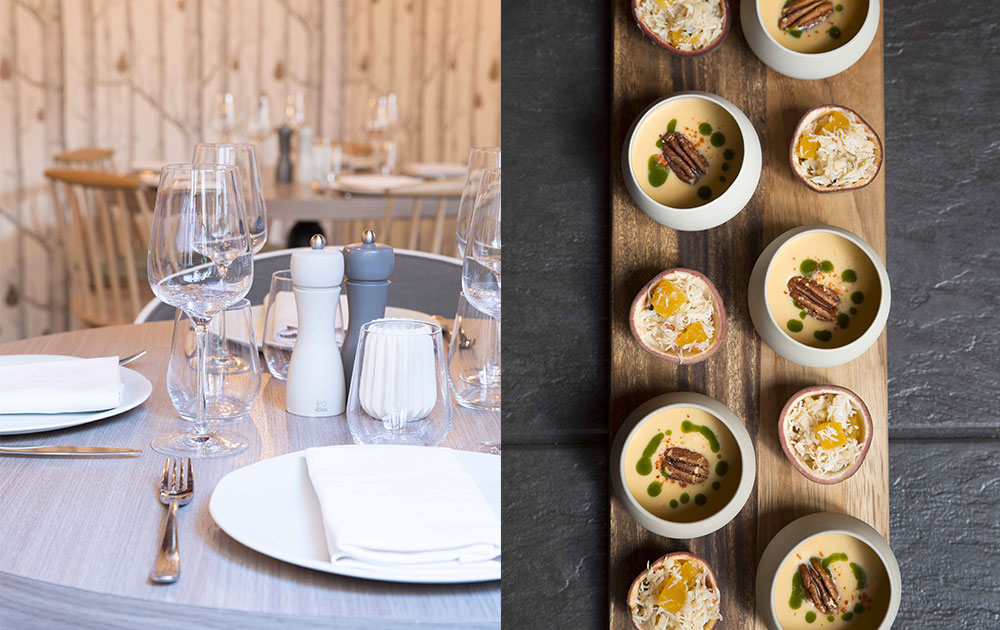 Soft-touch pepper mill, Bormiolo Rocco crystal tumblers and wine glasses.
Acacia serving board, with a warm wooden feel.
Studio Print collection plates.
A project by Matfer and In Situ in Paris