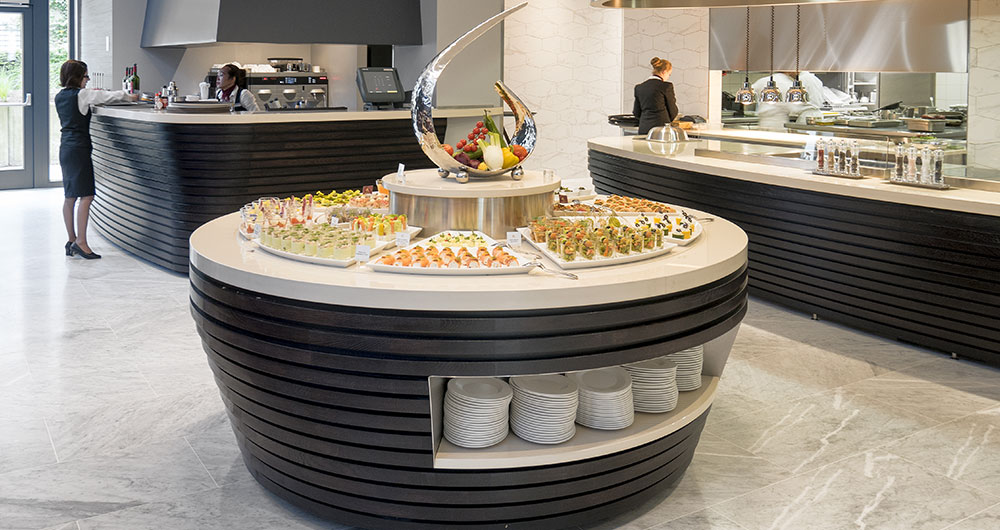 Le Royal is a 5-star establishment, which has been welcoming its customers in Luxembourg since 1983. Its ideal location provides quick access to museums, historic sites and the cathedral. Its ideal location offers quick access to museums, monuments and the cathedral.
During the partial renovation of the hotel, the restaurant was completely redesigned. Gone are the days of table service, replaced by self-service from a buffet with pure, modern, rounded lines.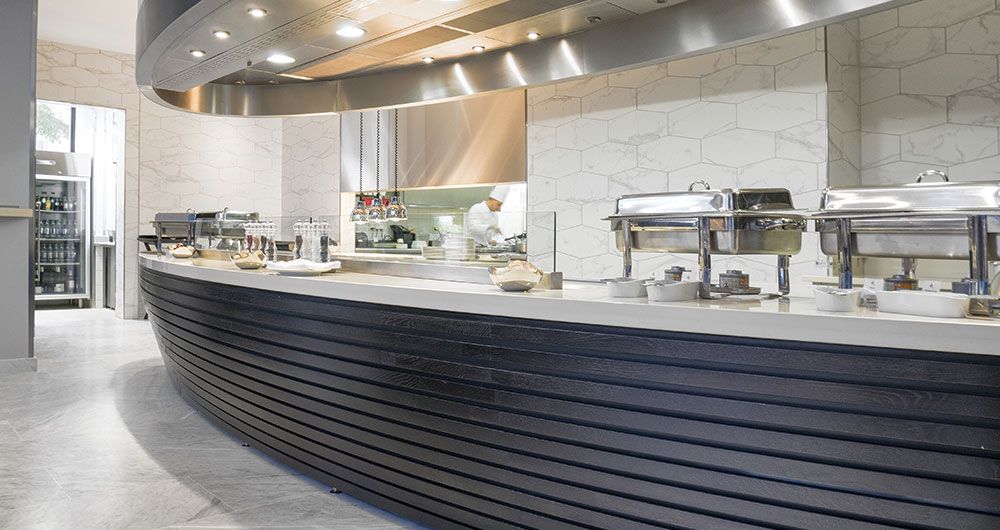 The redevelopment and conversion to self-service enabled staff dedicated to simple service to be reallocated to higher value-added missions.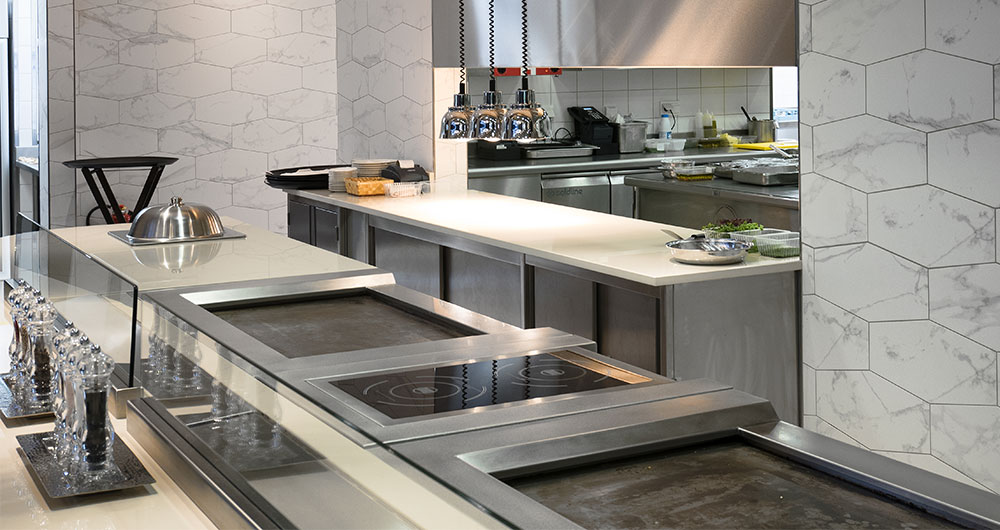 Our expertise and ability to meet complex specifications and deadlines has enabled the hotel to offer its guests a top-of-the-range designer dining space.
Project carried out in Luxembourg by Pi Création