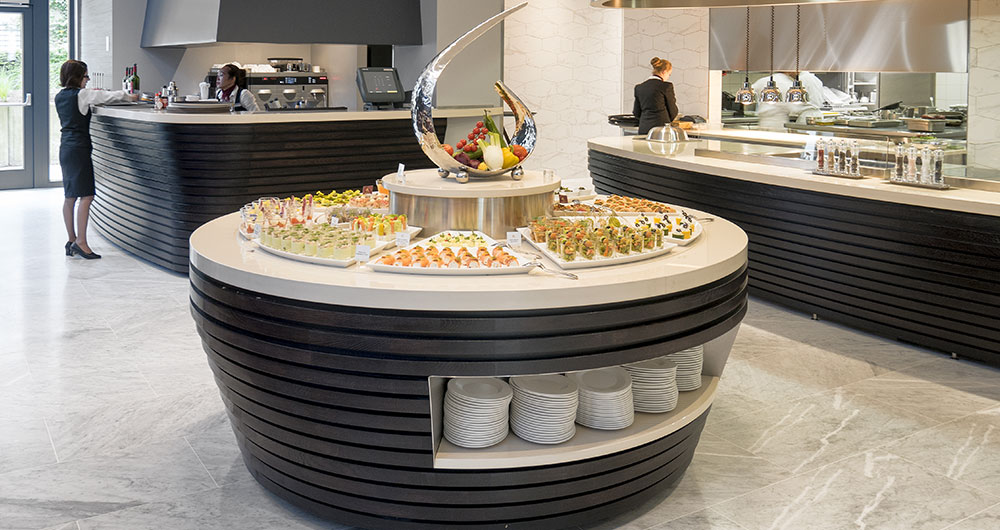 LUXURY – AN ATTRACTIVE LOOK
Le Royal is a 5-star establishment, which has been welcoming its customers in Luxembourg since 1983. Its ideal location provides quick access to museums, historic sites and the cathedral.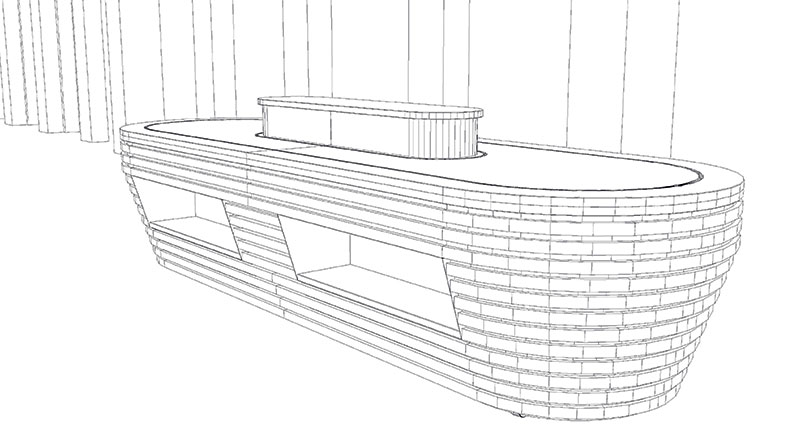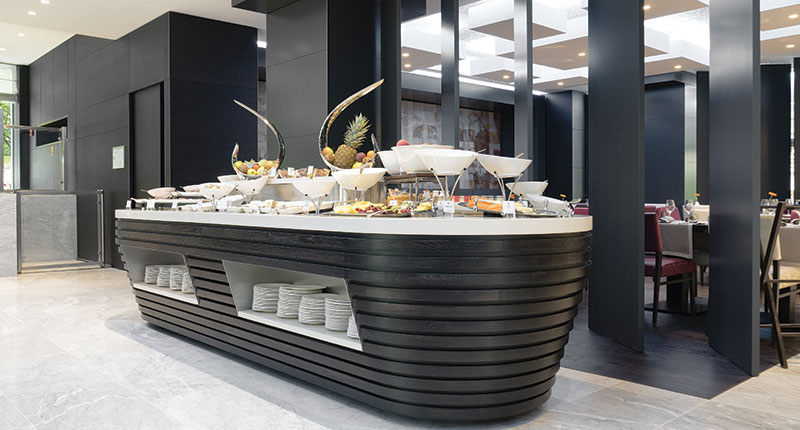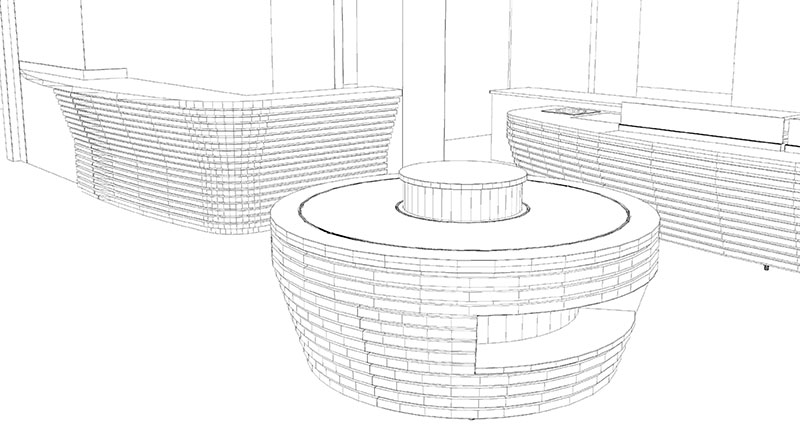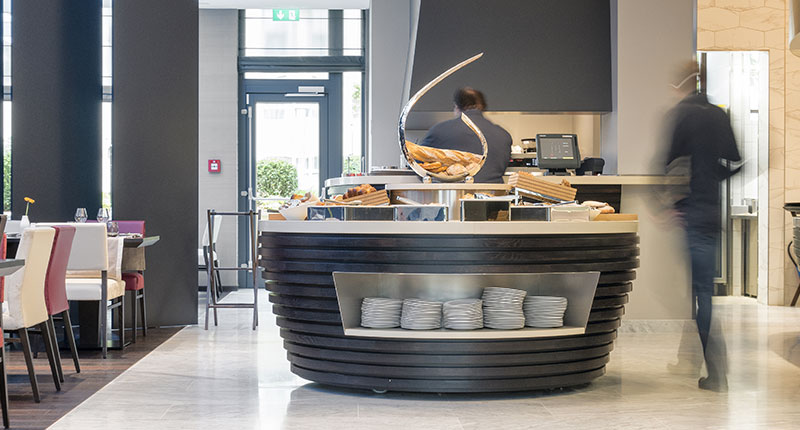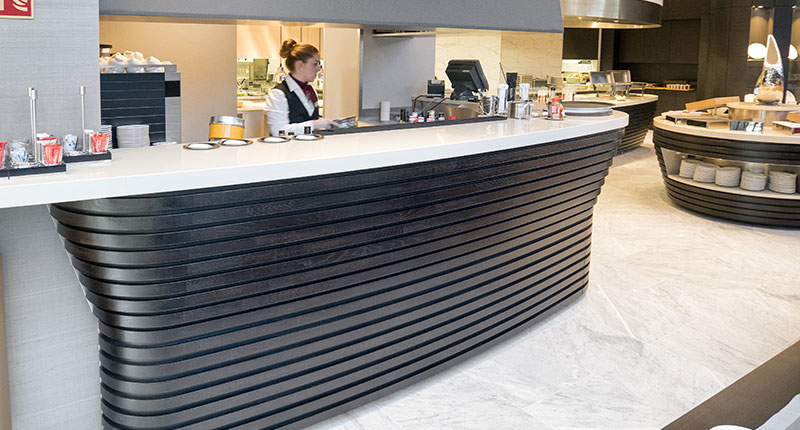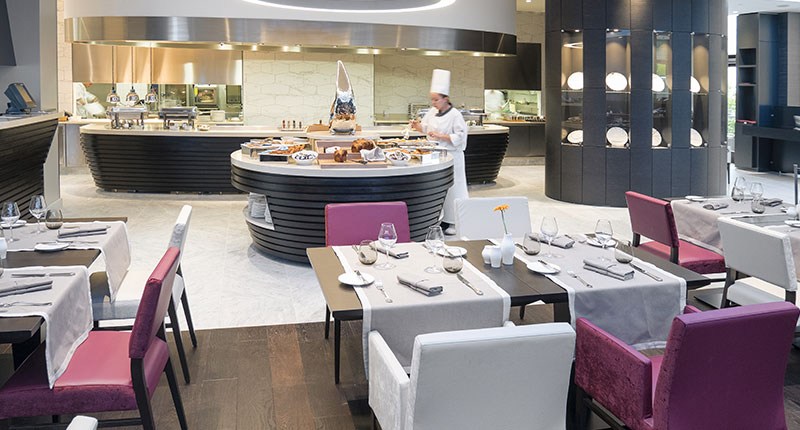 The hotel was partially renovated, but the restaurant was totally redesigned. Table service is now a thing of the past. Guests help themselves to a buffet set upon a unit whose contemporary, sophisticated style boasts voluptuous curves.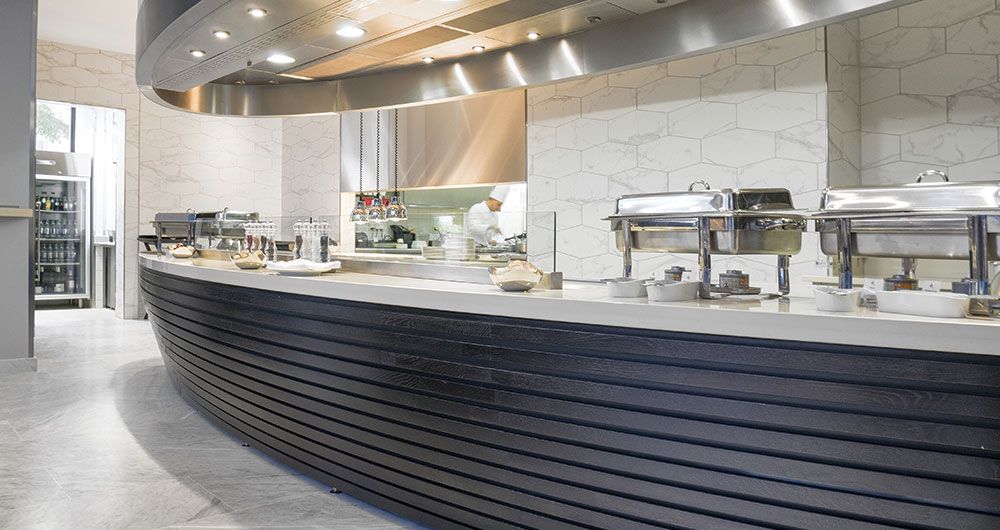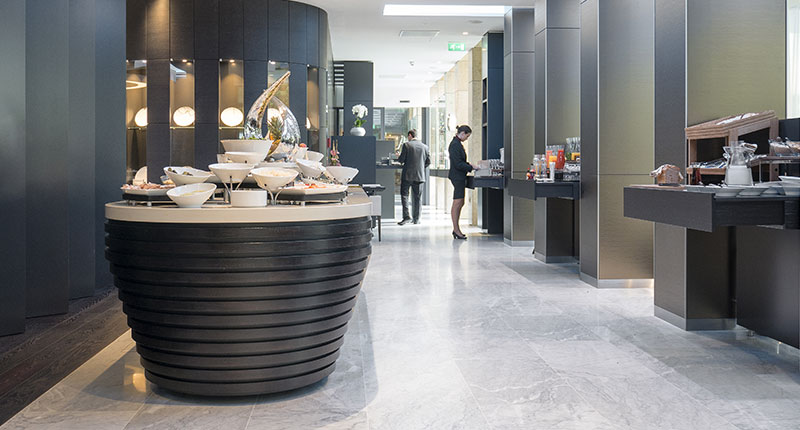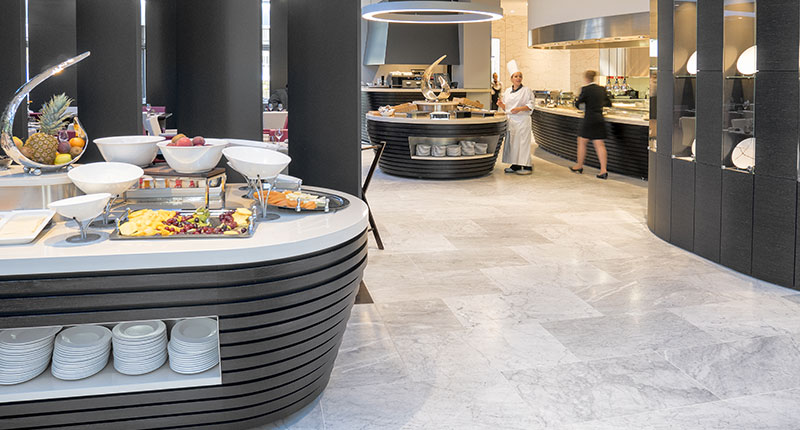 Redesigning and transforming the set-up so customers can help themselves has meant the staff can be redeployed from serving to roles which add more value.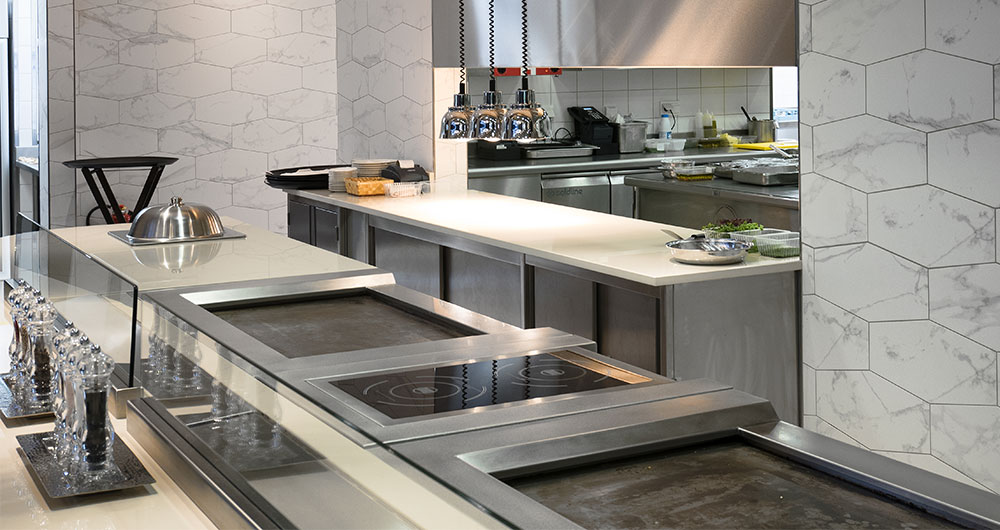 Thanks to our expertise and ability to respond to complex specifications while respecting deadlines, the hotel can now provide its customers with a luxury designer restaurant space.
A project by Pi Création at Le Luxembourg