Matfer Bourgeat Eco-friendly range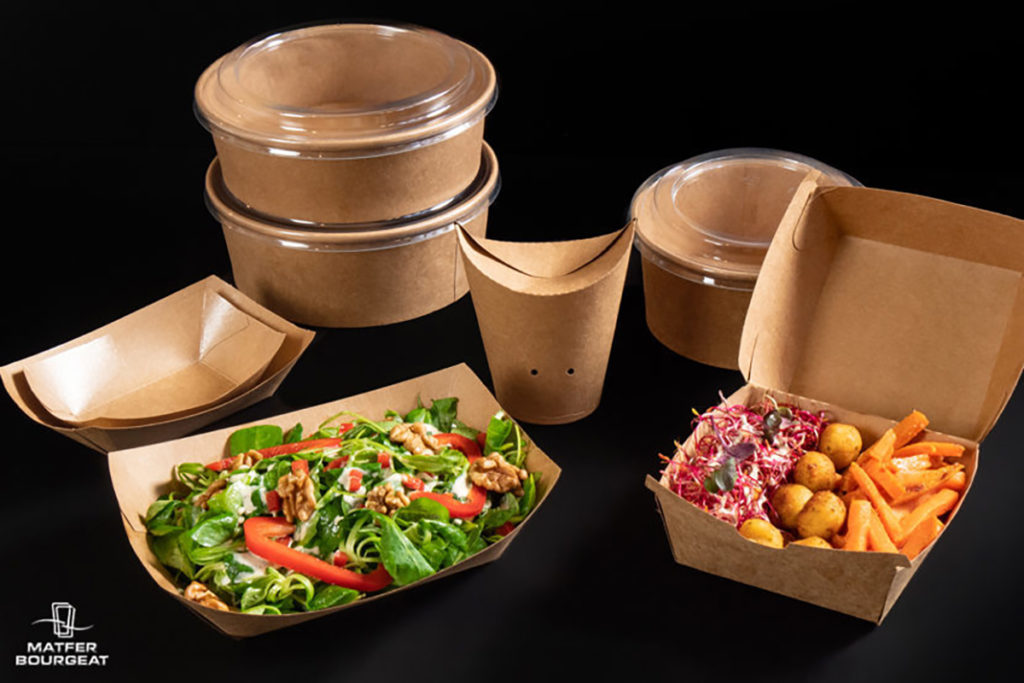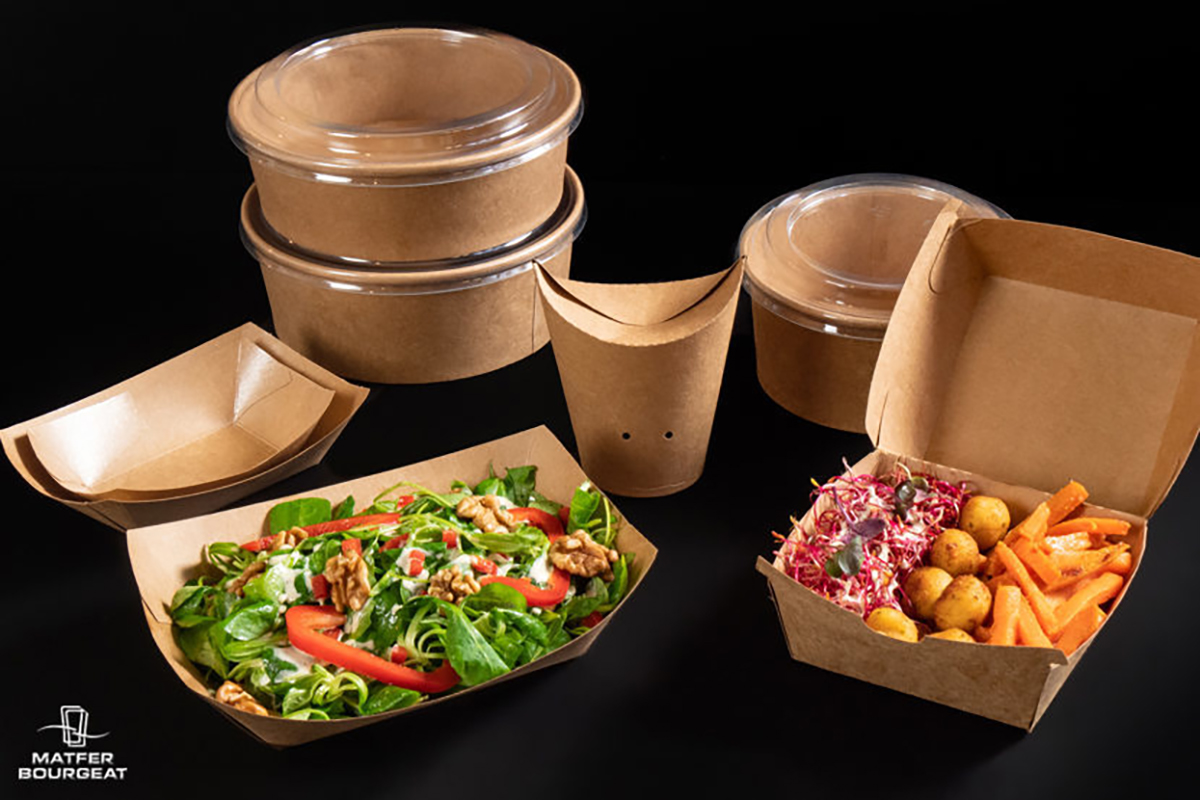 Matfer Bourgeat is committed to respecting the planet and sustainable development, subjects which, in the catering sector, can only be placed at the heart of concerns. That is why we continue to develop our eco-friendly range with products that meet ecological challenges while maintaining a high level of attractiveness.
MATFER BOURGEAT'S COMMITMENT TO SUSTAINABLE DEVELOPMENT
Matfer Bourgeat's Eco-friendly products are designed to be "low environmental impact" materials! As a reminder: a material is considered to be biodegradable when, under the action of micro-organisms (bacteria, fungi and/or algae), humidity, oxygen and heat, it decomposes into various organic elements i.e. into non-toxic material. All the products in the eco-friendly range are made of materials with a low environmental impact. Furthermore, they are made from non-fossil, renewable resources such as sustainably managed forests
ECO-FRIENDLY PAPER PACKAGING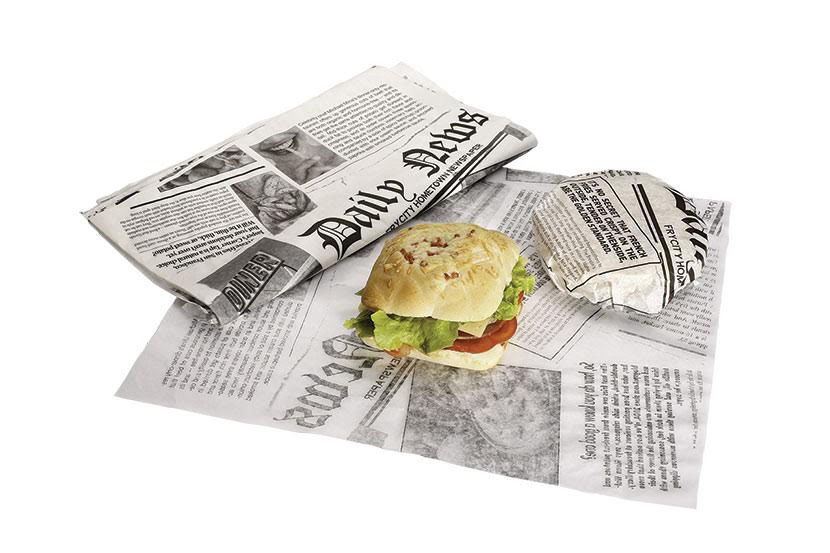 Paper is particularly suitable for the catering and bakery industries, thanks to its low environmental impact and the fact that it comes from sustainably managed forests, in compliance with FSC specifications. Newspaper-printed burger papers made of greaseproof paper are on the rise, and for good reason! They not only ensure the ecological dimension of your takeaway meals, but also give them a good dose of authenticity, as illustrated by the modern, greaseproof version of the famous Fish & Chips newsprint packaging!
Cardboard: the alternative to plastic address environmental issues!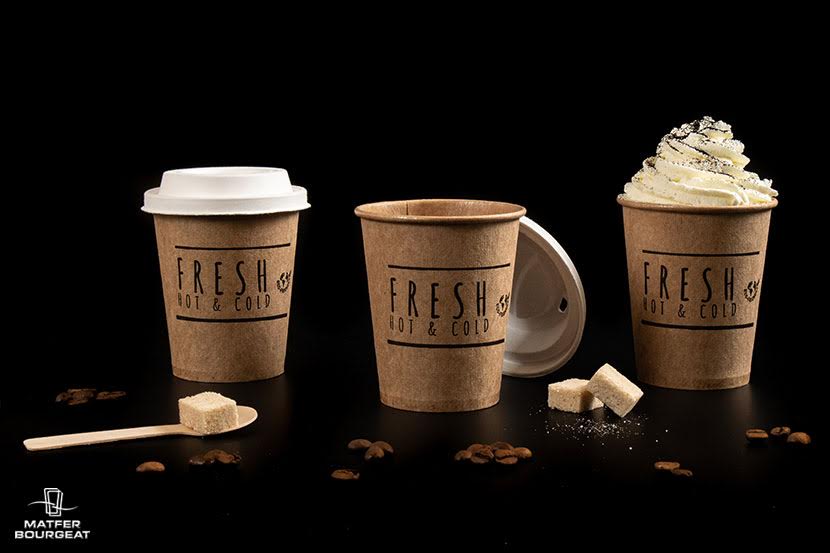 Being recyclable, Matfer Bourgeat also likes cardboard for the rigidity it offers thanks to its thick sheets glued together for greater resistance and strength. This is why you will find it as the preferred material for our range of trays: double side metallic effect cardboard catering tray, extra strong quality, the black folded cardboard tray or the white rectangular recycled paper cardboard tray. Another flagship product in our eco-friendly range is the tumbler, also made from cardboard and perfect for environmentally conscious coffee service: brown printed cardboard tumblers for coffee, heat-insulating reinforced ripped-corrugated tumblers, elegant kraft paper tumblers, and more!
ALUMINIUM: Infinitely recyclable without losing its properties!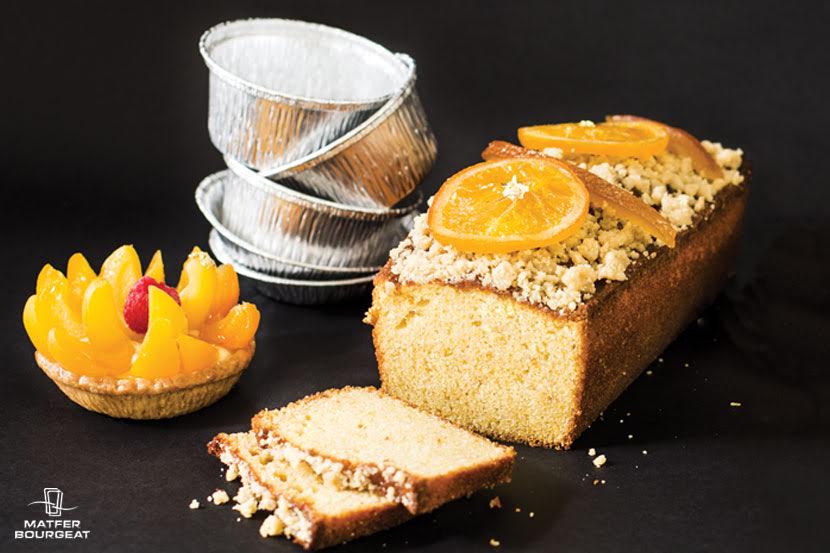 Aluminium is metal derived from red bauxite, found in the earth's crust. It is 100% recyclable with no deterioration of its qualities and requires little energy. It can be recycled indefinitely. It saves resources and reduces waste. The aluminium container is ideal for preparation, baking and delivery.