The Matfer Bourgeat domestically compostable range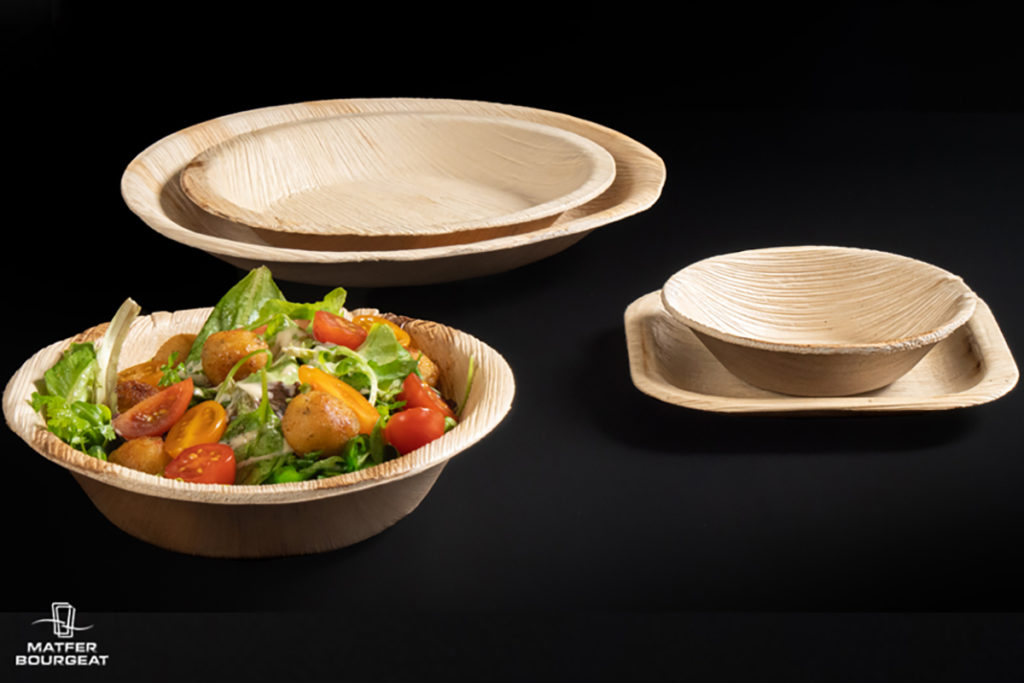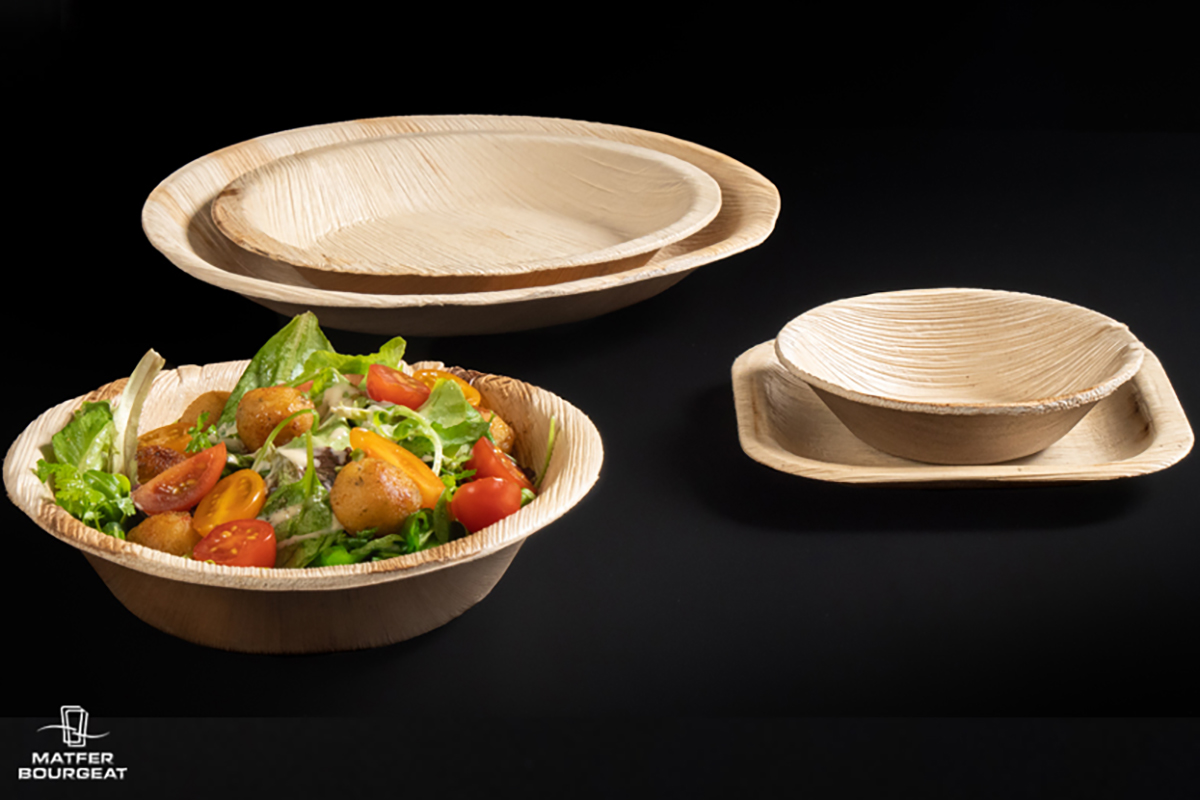 It is difficult today to provide a takeaway catering offer without considering environmental issues. Not only from the point of view of respecting the planet but also from consumer expectations. For this reason, Matfer Bourgeat has developed a domestically compostable range to ensure an authentic and natural presentation for your preparations.
PAPER: THE STAR OF HOME COMPOSTERS!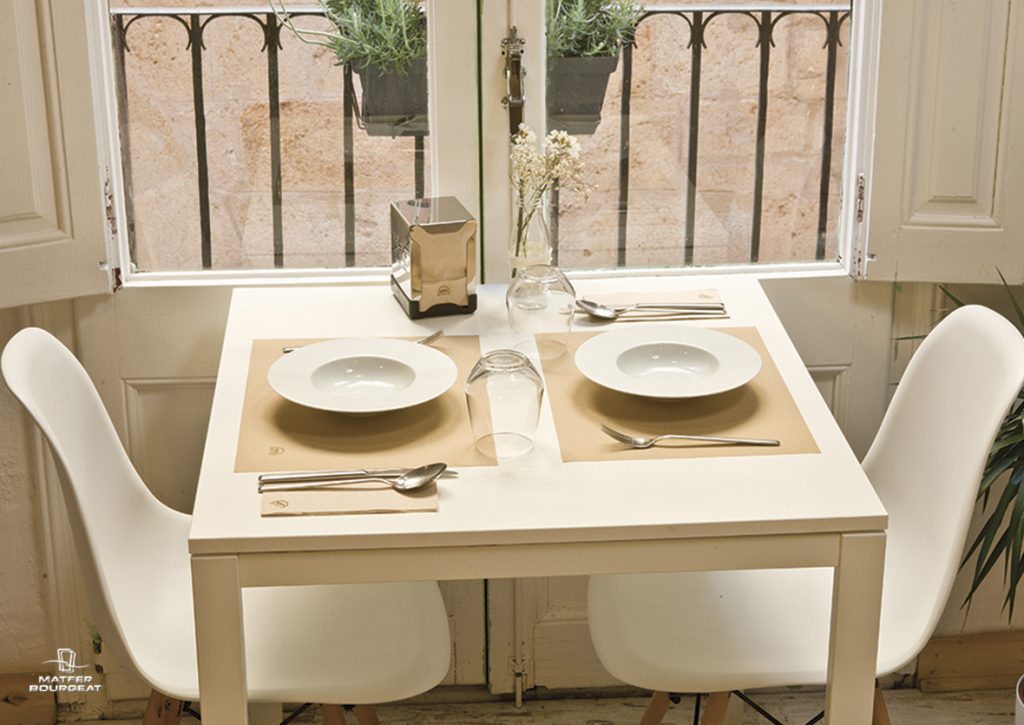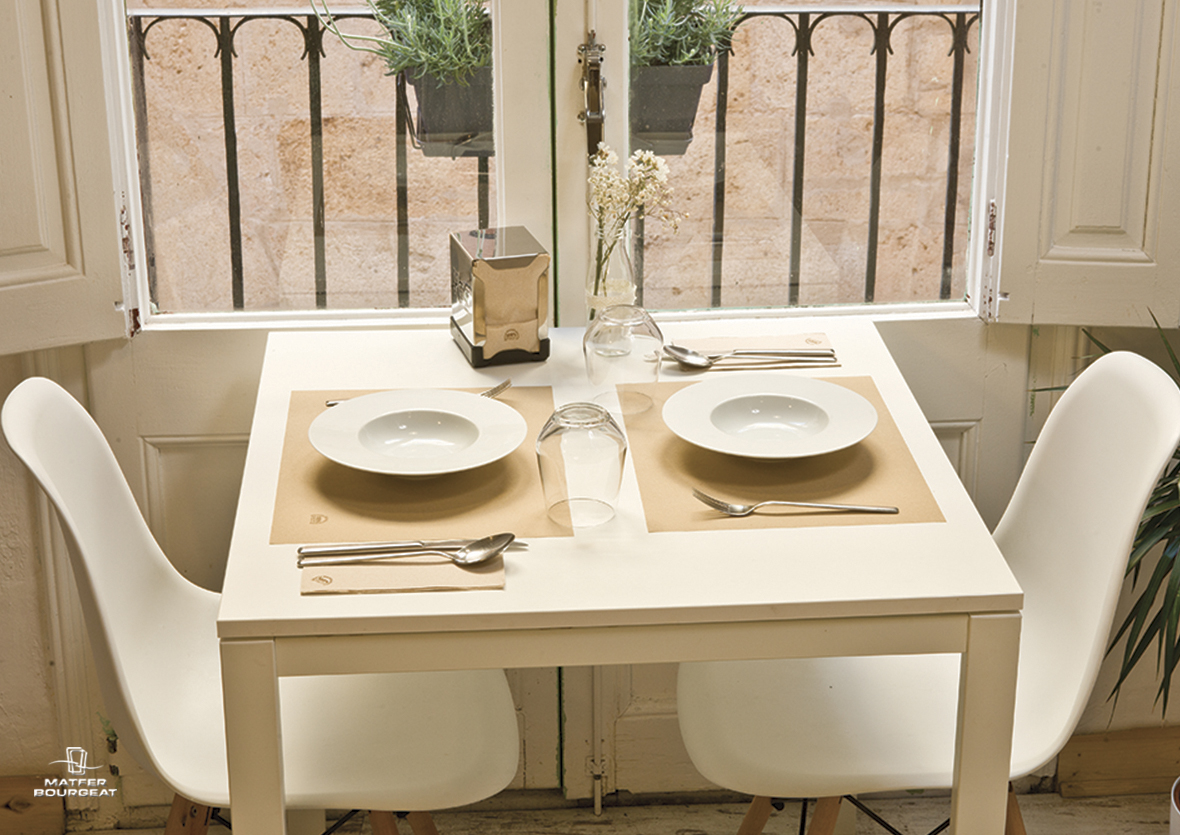 A material is domestically compostable when, after biodegradation at room temperature, it becomes humus directly usable in agriculture (complying with the French T51-800 standard or equivalent). The first material that comes to mind when thinking about compostable materials is undoubtedly paper, the perfect packaging for catering and bakery products!
You will find a considerable number of paper references within our range: white or coloured wrapped paper straws, kraft paper straws from sustainably managed forests, paper towels made from Ecolabel certified recycled paper, etc.
Wadded napkins and tablecloths made of 100% recycled fibre originating from sustainably managed forests also bring a natural touch to your tables.
Cellulose fibre cup lids in combination with fibre or cardboard cups are an ideal match for an eco-friendly offer!
BAMBOO: A DOMESTICALLY COMPOSTABLE MATERIAL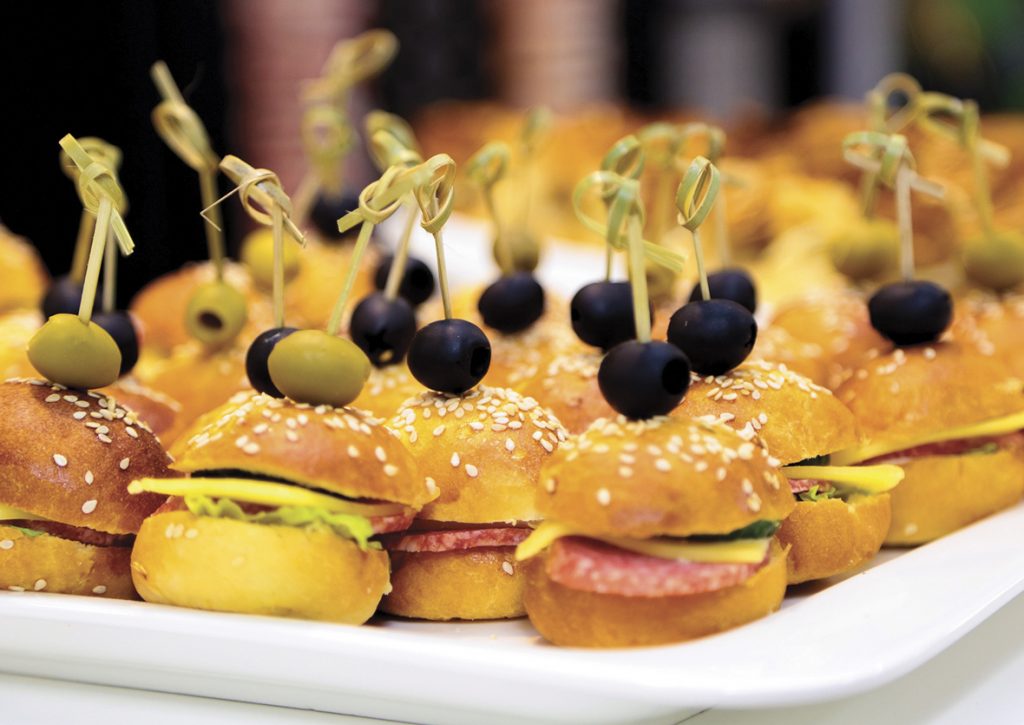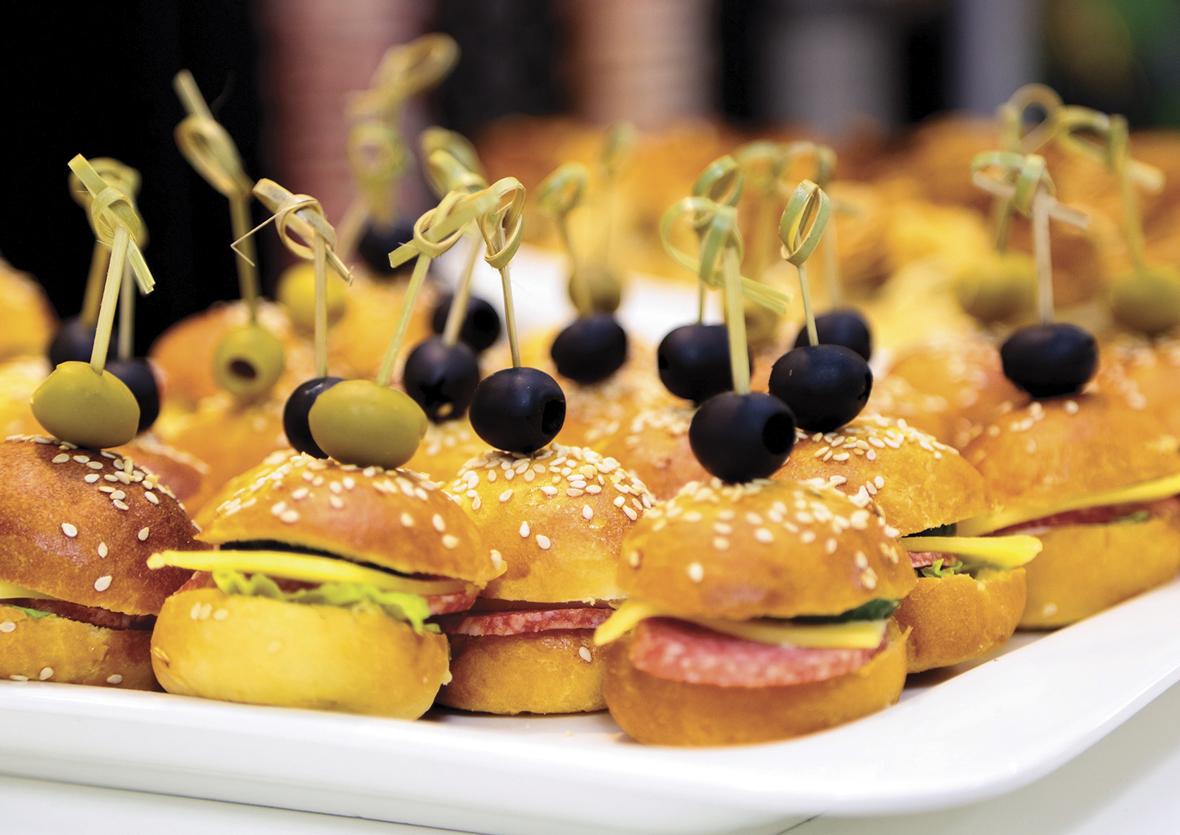 Bamboo is a plant that grows and renews itself extremely rapidly in its natural environment. Bamboo is both environmentally-friendly and hard-wearing, and Matfer Bourgeat is a firm favorite. Non-porous, unlike wood, it's ideal for all your containers in contact with food: wrapped trays or mini-steamers, as well as all the star accessories for aperitifs: pearl picks, multicolored ball picks, mini-pallet skewers, flat skewers, and so on.
Sturdy, washable, recyclable and compostable, bamboo's design will enhance your preparations while embodying an eco-responsible approach!
SUGARCANE FIBER FOR BIODEGRADABLE PACKAGING AND DISHES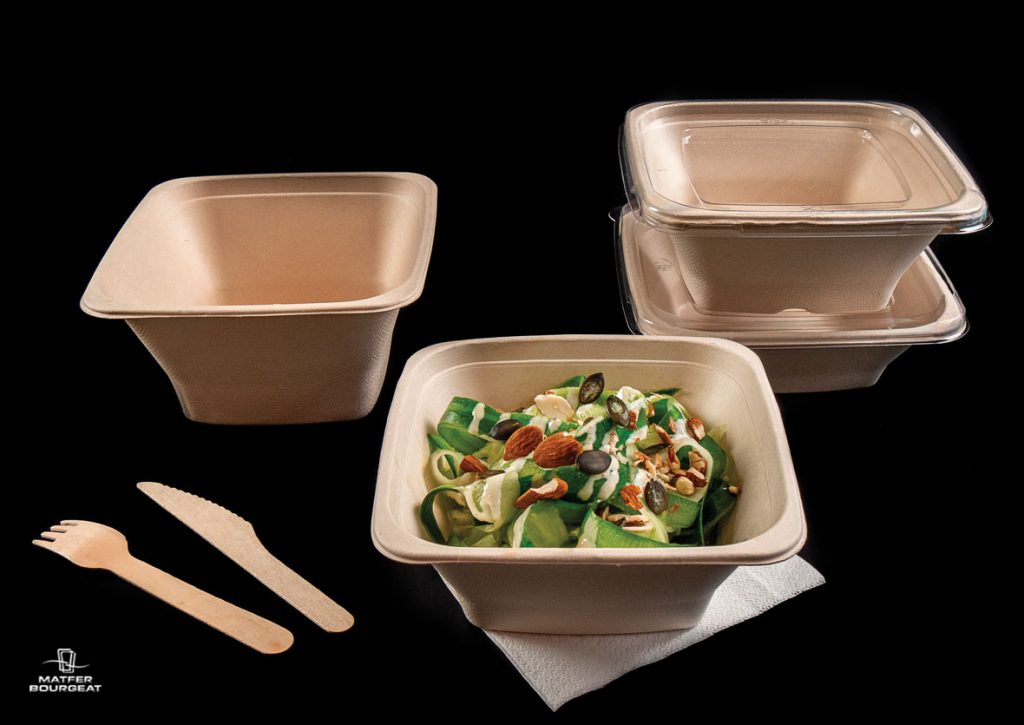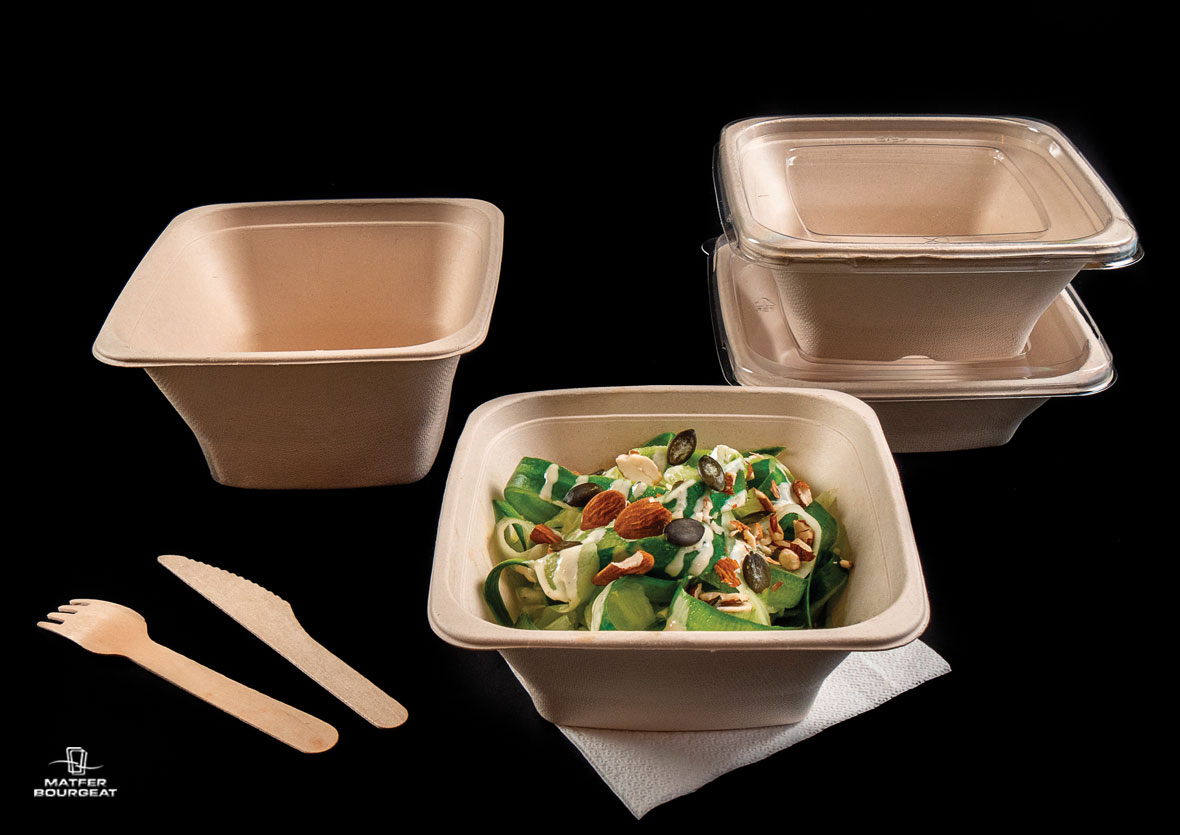 Perhaps less well known, sugarcane fiber can also be converted into a product with low environmental impact. The fiber container is ideal for on-the-go catering thanks to its high rigidity. What's more, its resistance to high temperatures and impermeability to grease make it a "must-have"!
It's the perfect solution for fresh salads and catered meals! It is microwaveable, resistant up to 120°C, impervious to fats, oils and acids, and boasts excellent aroma and flavor preservation.
WOOD: TO MAKE COMPOST FROM CUTLERY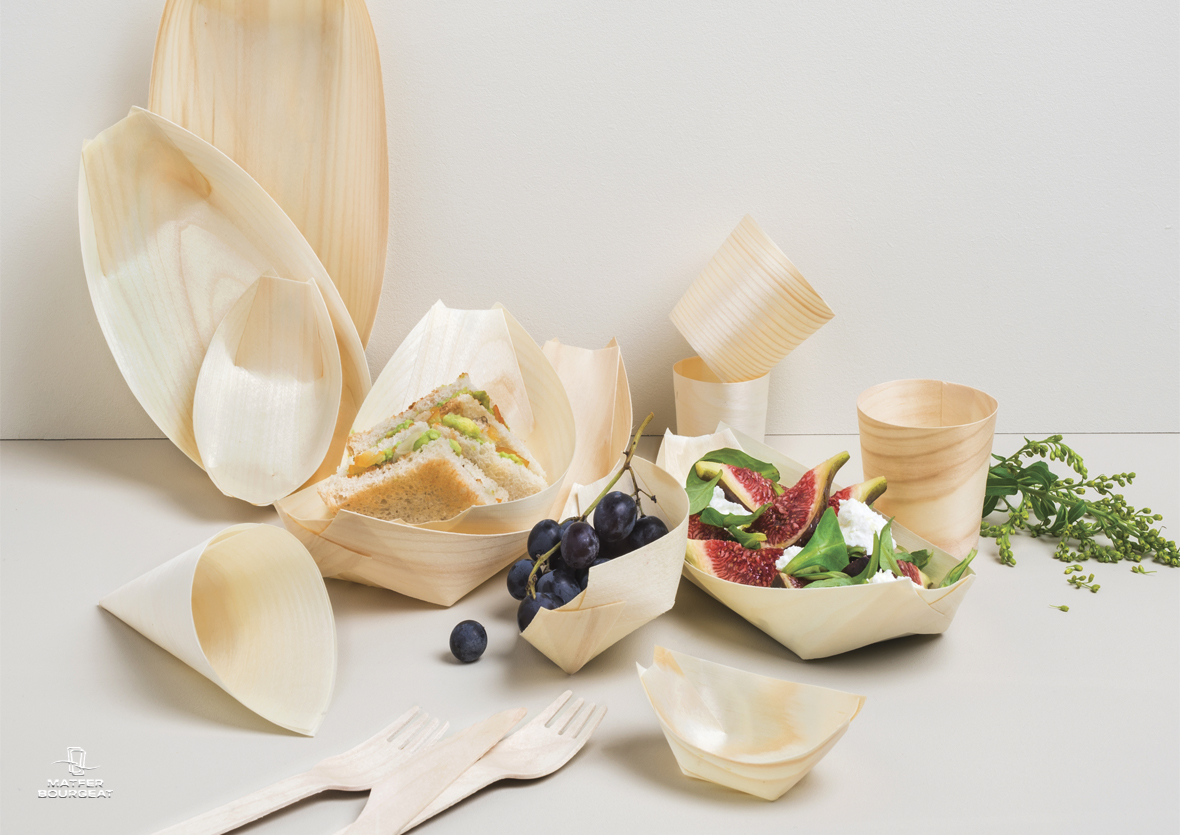 To offer your customers compostable and biodegradable products, you can also turn to the numerous wooden products designed by Matfer Bourgeat: birch wood cutlery sets in paper bags, paper napkins from sustainably managed forests, etc.
However, the range of wooden products goes beyond simple cutlery. In fact, you'll also find fully-fledged containers made entirely from compostable wood. Like the poplar wood appetizers that allow you to present them in an original way.
Finally, you can rely on compostable wooden utensils. It's the perfect way to ensure an authentic, natural presentation!
PALM LEAF: THE EXCELLENT NATURAL PRODUCT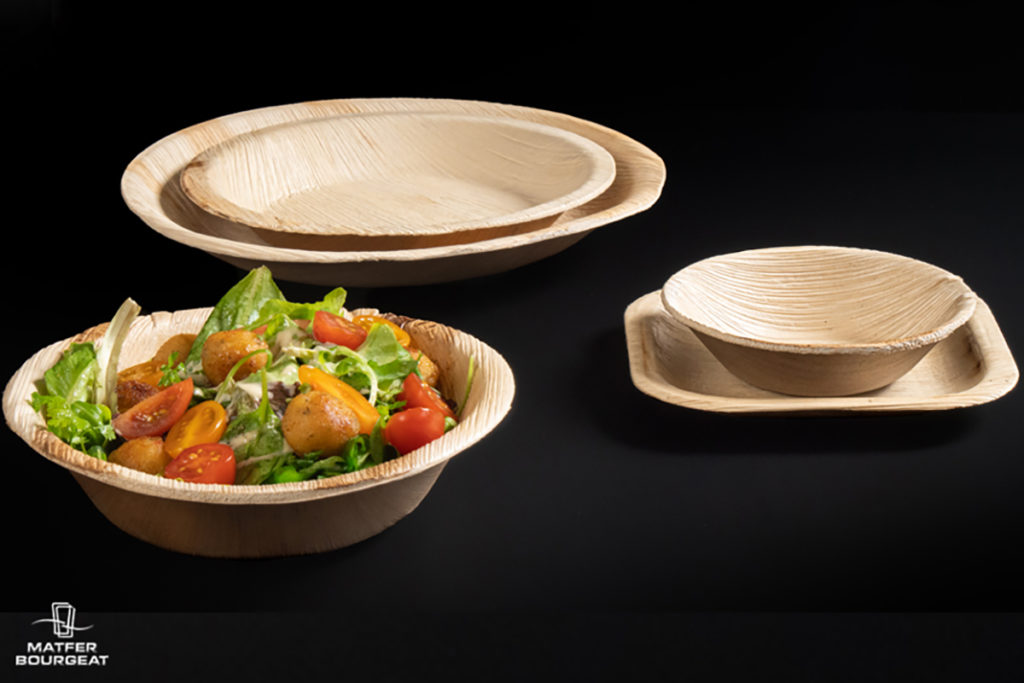 A natural matter that falls off palm trees, the leaf is untreated. It is collected before being pressed and transformed into a container. The ultimate natural product! Palm leaves are one of the most natural raw materials available. The difference in tones and stains on palm plates reflects the leaves as they are found in nature. Each plate is unique. Plates are resistant and suitable for hot dishes and can even be reheated in a microwave oven. Palm leaf does not transfer heat and maintains its shape. Capable of withstanding heat and cold liquids. (Page 13 of the catalogue)
Greaseproof cardboard plates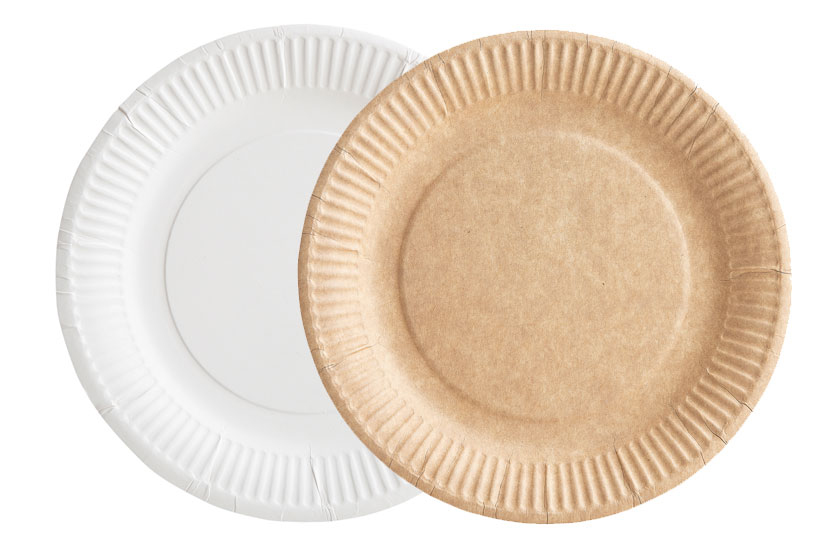 Bioline white and kraft plates are greaseless free of plastic film! Vegetable fat is soaked into the mass. This makes these plates 100% biodegradable products, which can be home-composted! For any questions you may have to our eco-friendly range and to the new environmental code regulations, do not hesitate to consult our "Essential to know" page and our FAQ.