Paul Hayward, his career and his creativity in the unique world of dubai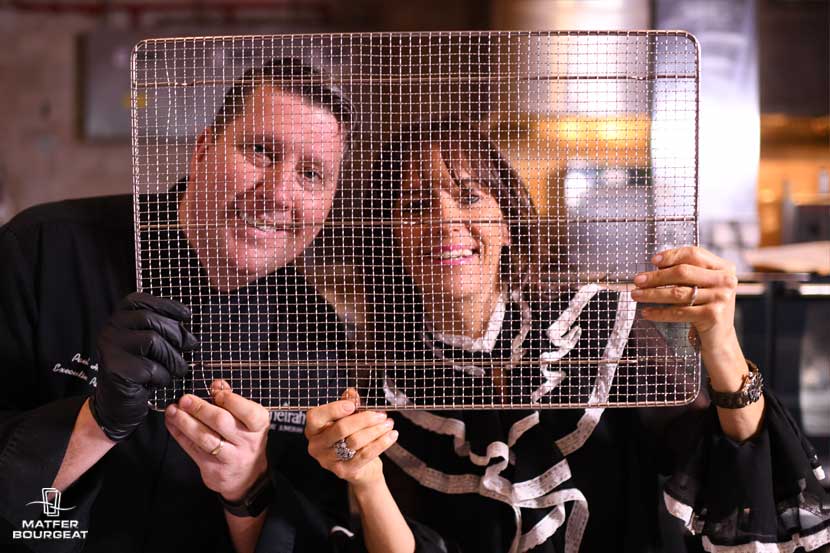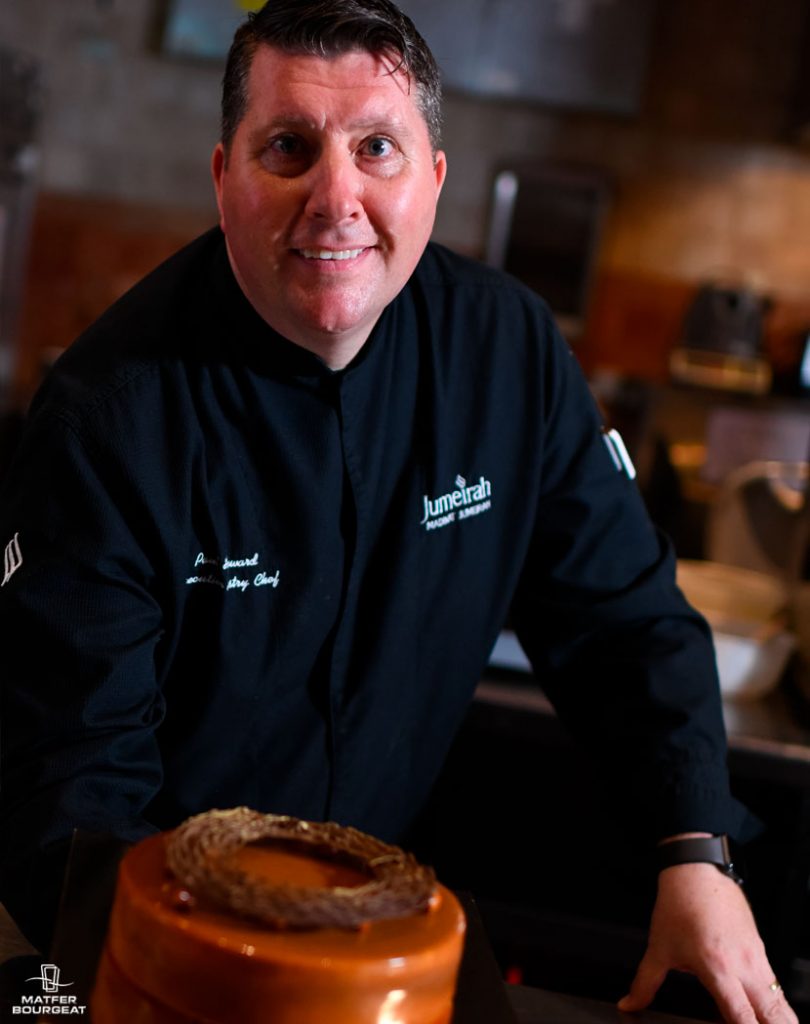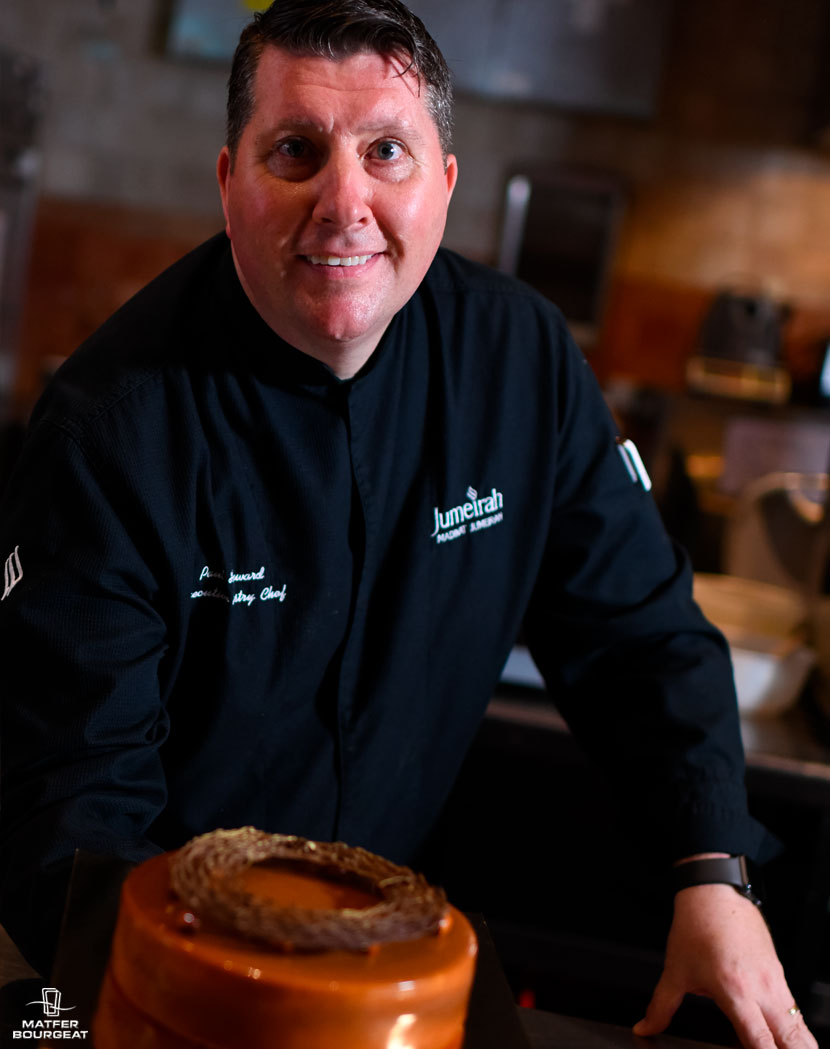 For 6 years, Paul Hayward was the pastry chef at Madinat Jumeirah in Dubai, a gigantic hotel complex with more than 50 restaurants. A real challenge every day.
How did you decide to become a pastry chef?
From a very early age, at the age of twelve, I used to bake in the kitchen with my grandmother. I just loved taking ingredients to roll and baking something that people loved and went crazy about. It just progressed from there and I started doing cooking at school and just knew that I wanted to be a pastry chef.
What are the products from Dubai that you are using in your pastries?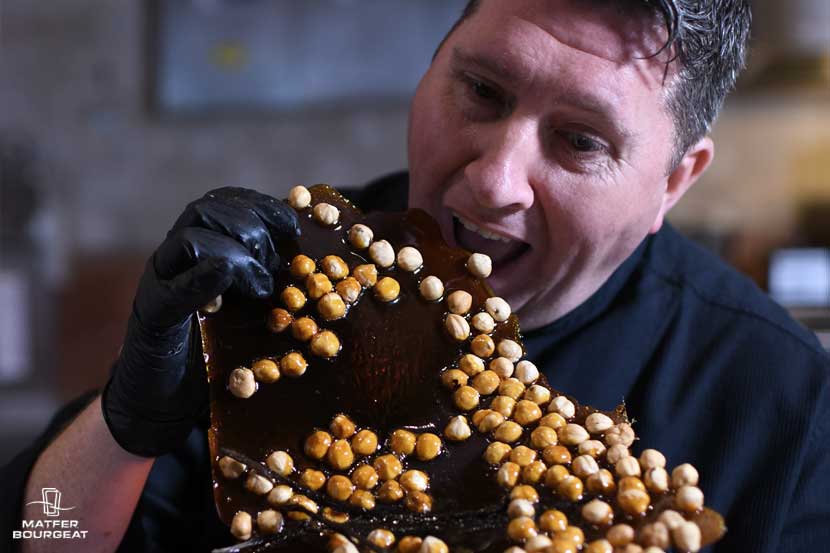 The most common ingredients I use in Dubai are dates. Of course Dubai is a very fashionable and trendy place. And the trends change quickly. At the moment, salted caramel and speculoos are very popular. Anything spicy can be adapted into Arab flavors and become popular, so when you make things with saffron, cardamom, spices… Milk chocolate is definitely a favorite, the clients don't like anything too dark, and of course they love nuts, based on traditional Arabic sweets like baklava or maamoul.
How did you adapt these tastes here in Dubai?
The first thing was looking at the local market. I visited hotels, restaurants, went to pastry shops, looked at what people were doing, talked to other pastry chefs, talked to some of the suppliers, and tried to understand what guests were looking for here … Once I had a better understanding, I started to produce items.
what do customers want here?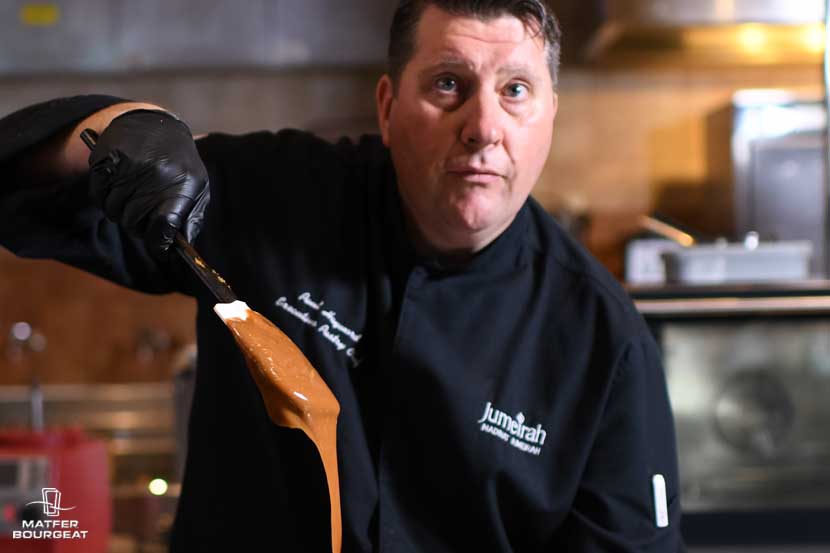 Dubai is a place that is very social media driven and people want what social media wants. For anything that is big on Instagram, Facebook, Snapchat, or trendy, a lot of local people want to go and see what it is all about. They want an experience: bubbling, smoking, smashing, melting, … they want to have sometimes something more than the flavor itself. Sweets, sometimes ice creams, textures, crunchy, but most of all, the first thing that they look for is a movement, a wave.
You have to do spectacular things?
Yes! Customers want a sensation, something big, like floating balloons, and things that they've never seen before – that people are doing on Instagram. For instance, in each of the restaurants, we made a signature birthday cake. In the American restaurant, we made something like a molten brownie; in the Arabic restaurant we had an arab teapot made from chocolate with salted caramel cremeux inside, that guests have to smash with a hammer … They love these experiences.
What is the main difficulty here in Dubai, as a pastry chef?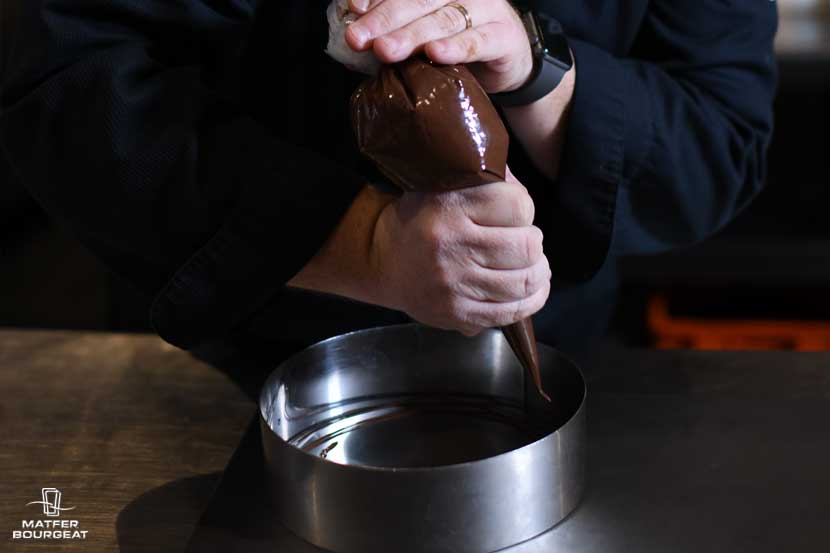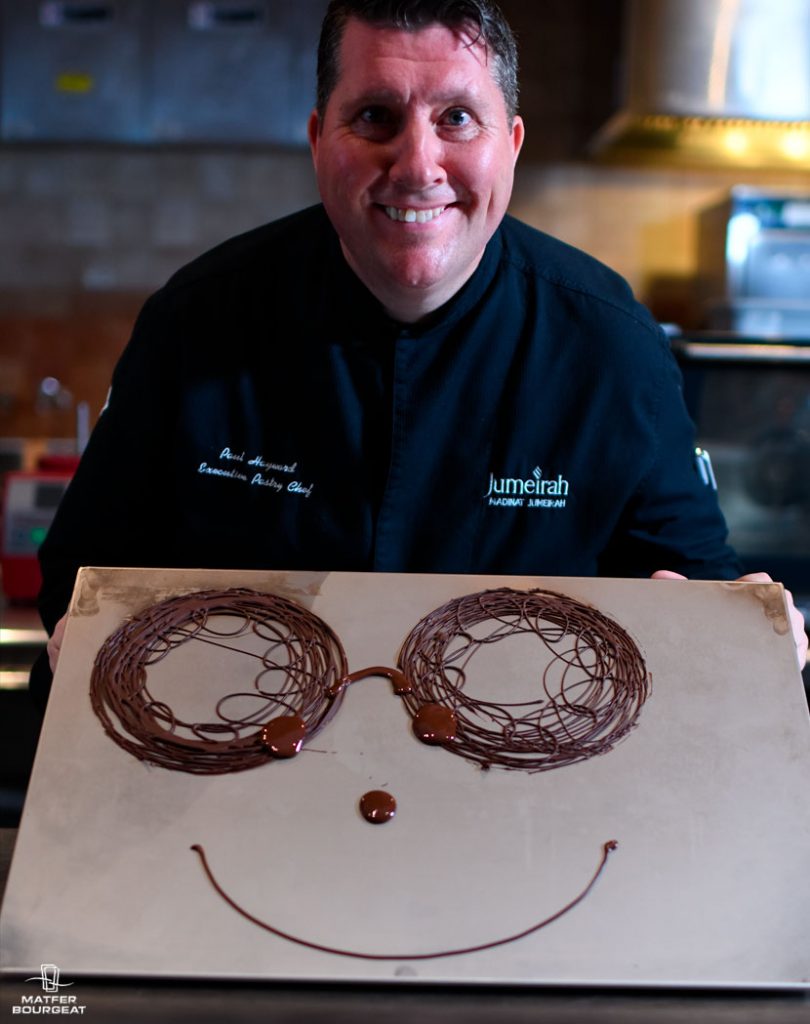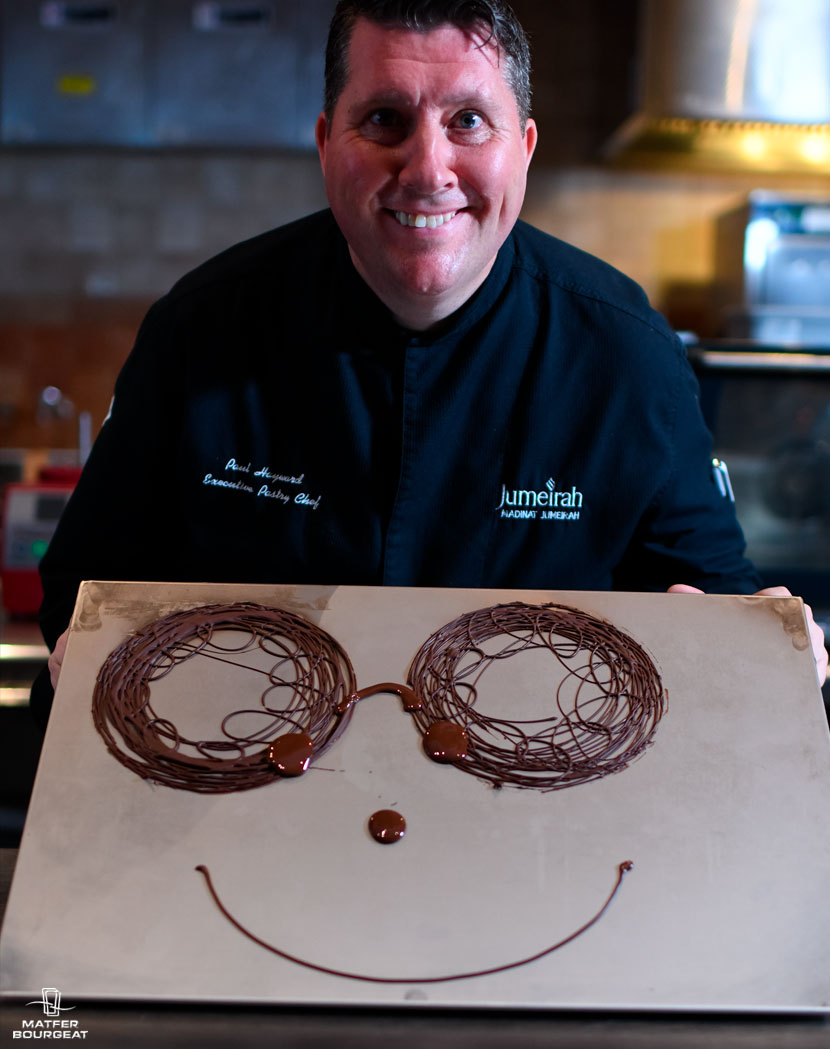 We have whole families, VIPs to billionaires, and allergies … We have to treat many special requests. We have flown cakes in helicopters, been on private boats, and have done functions in the middle of a desert for 5000 people … If someone can dream it, we do it.
What does French pastry represent for you?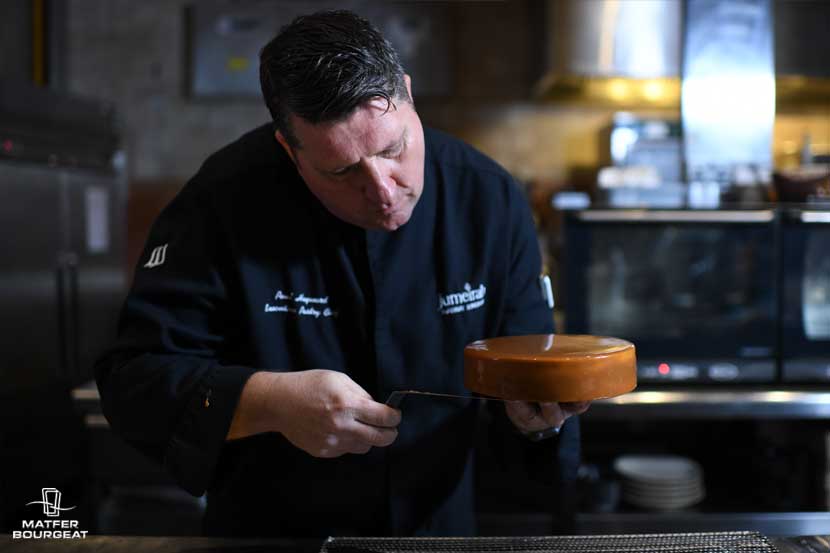 It is the fundamentals of pastry. I think that without good foundations, you can't be a good pastry chef. Once you have these, then you can do your own interpretations. But today, most people use fancy French words just because they sound good but don't know what they mean, for example "sablé" and "crémeux". You have to understand puff pastry, millefeuille, fraisier, éclair, choux … all these basic things.
What does Matfer Bourgeat evoke to you, as a French brand?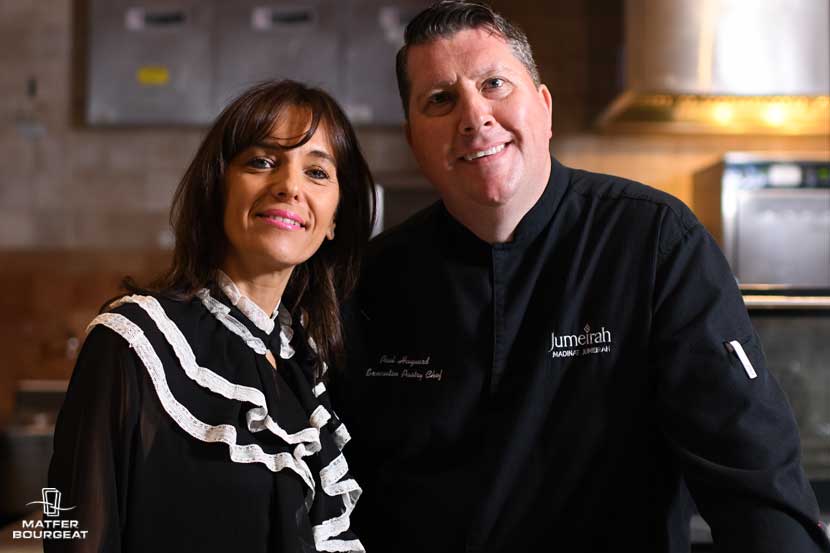 The fact that an object has a French brand name shows that it is a good quality product, and that it is not imported from China like most other products. You know that something coming from France is going to be high quality, with good craftsmanship, attention to detail, and that the materials used are going to be the best. For me, Matfer Bourgeat was the first name I saw when I started in the kitchen 30 years ago. Many people always look for cheaper options, but if you buy quality, it lasts for a long period of time, and Matfer Bourgeat puts their promises behind the product: if there is a fault for some reason, they will exchange it. There is a warranty.
Which utensils do you use everyday?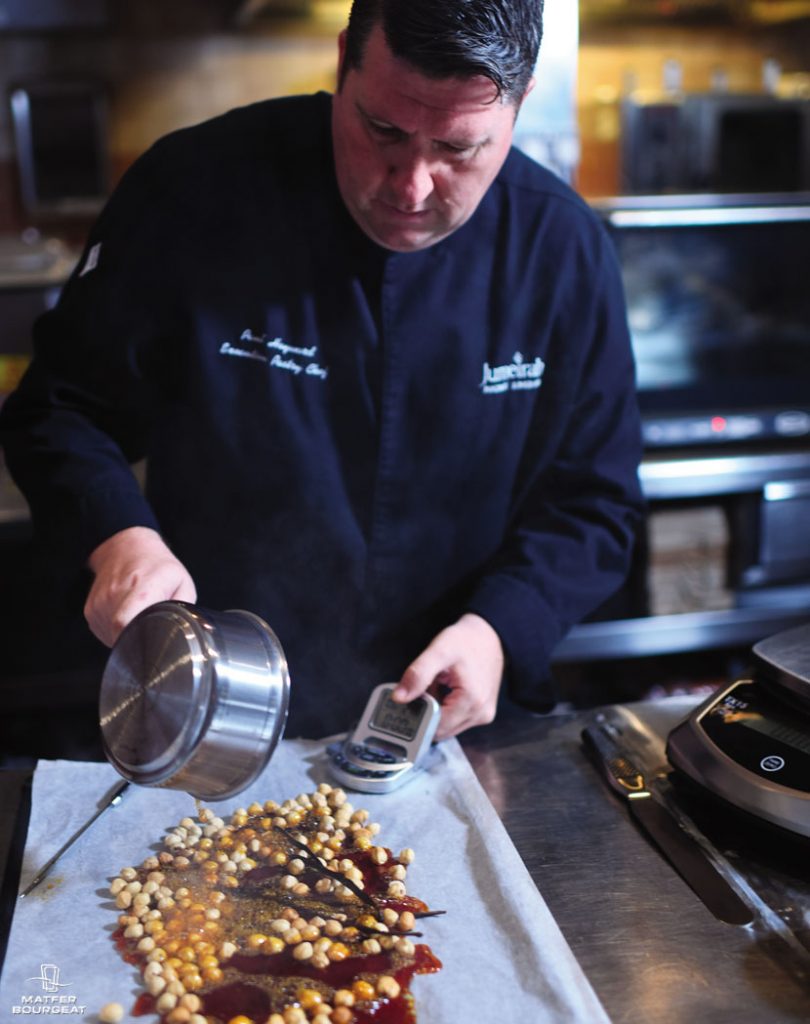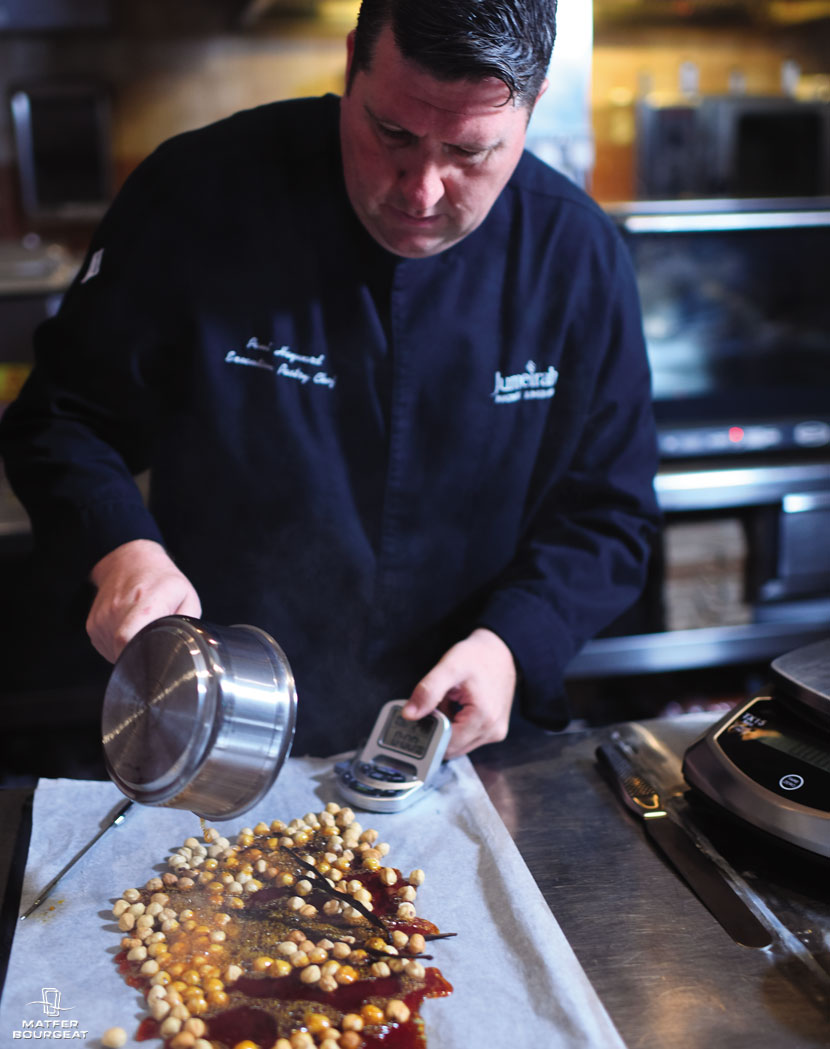 I think the most important utensil in pastry is the scale. It has to be accurate, it has to measure large volumes, and it has to measure small accurate volumes, especially for molecular recipes where you measure in grams and half grams. Another important utensil to me is the thermometer. Temperature plays an important part where there is chocolate, sugar and caramel.
Basic tools are the things you are going to use, that you need. Your knives, baking trays, things that are always going to be there. Another important thing is a mixer. For what I want to mix, it has to be strong, fast, easy to use, easy to open and easy to close, and easy to put ingredients into.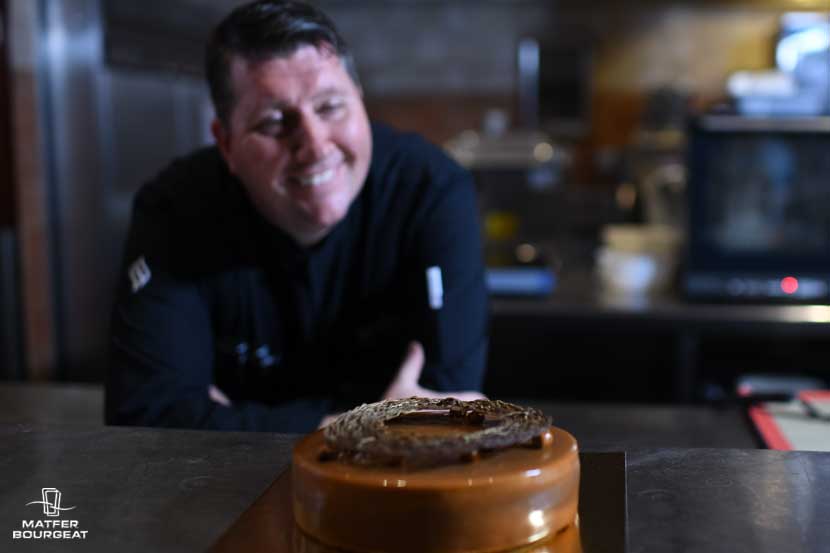 RECETTE DE LA TARTE AUX POMMES PAR CÉDRIC GROLET
Réalisez la tarte aux pommes de Cédric GROLET, quand beauté rime avec simplicité