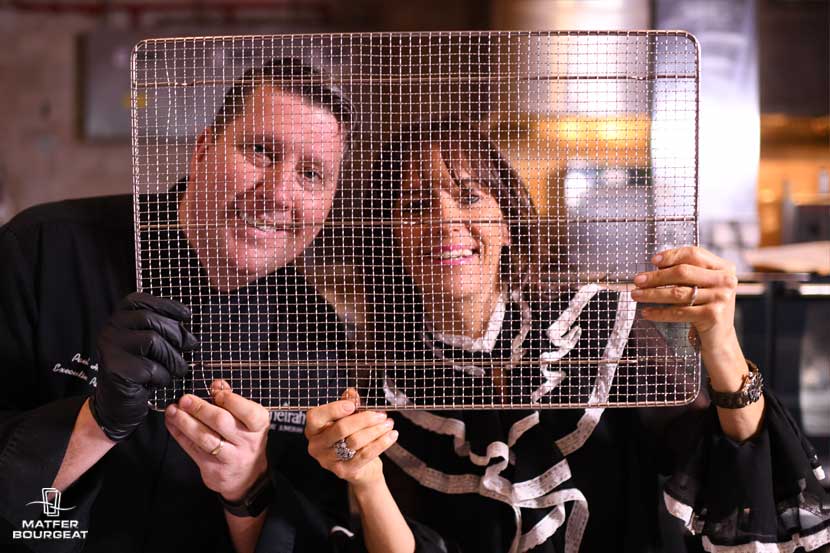 Ingredients for the Praliné noisette entremet
Candy – Caramelized hazelnuts
Yield 200g
35g Water
70g Sugar
10g Inverted sugar
85g Hazelnuts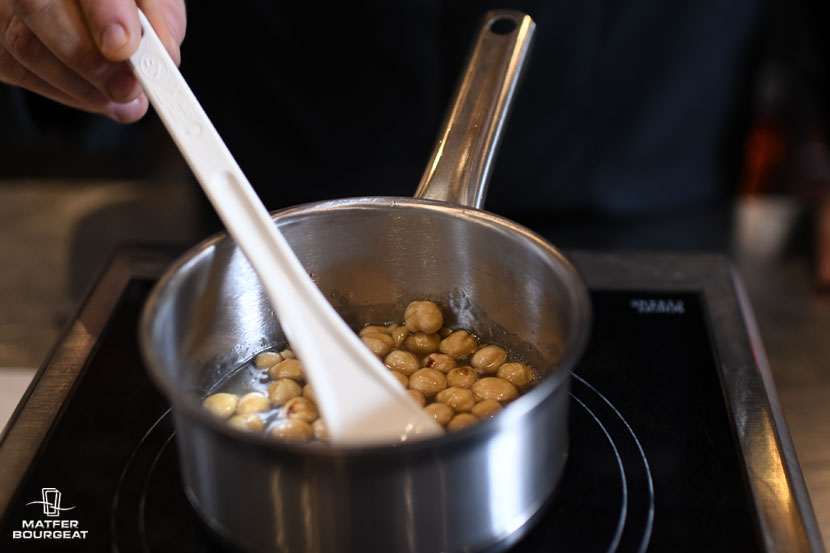 Bring all ingredients to a boil and cook for 2 minutes.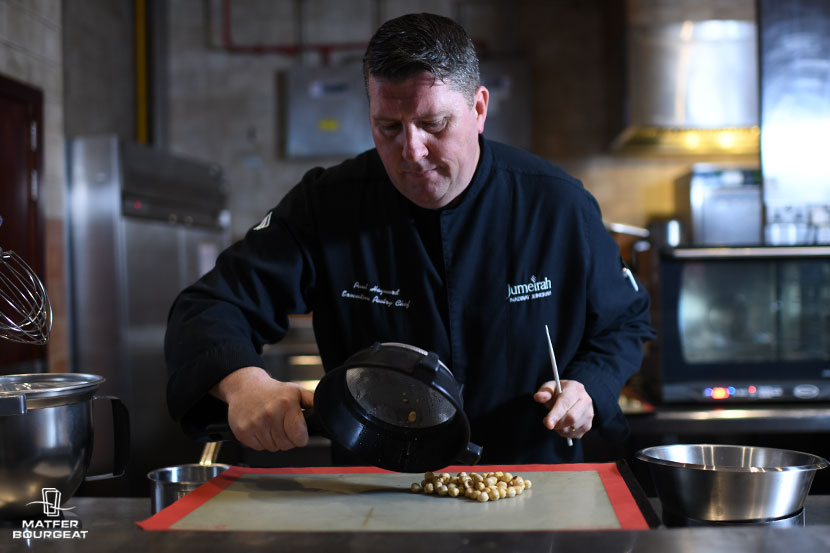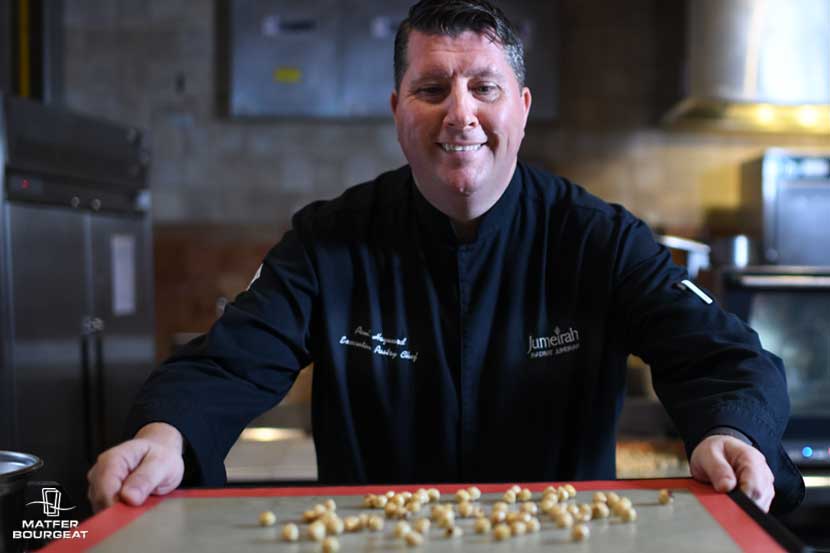 Strain and then seperate on a silpat mat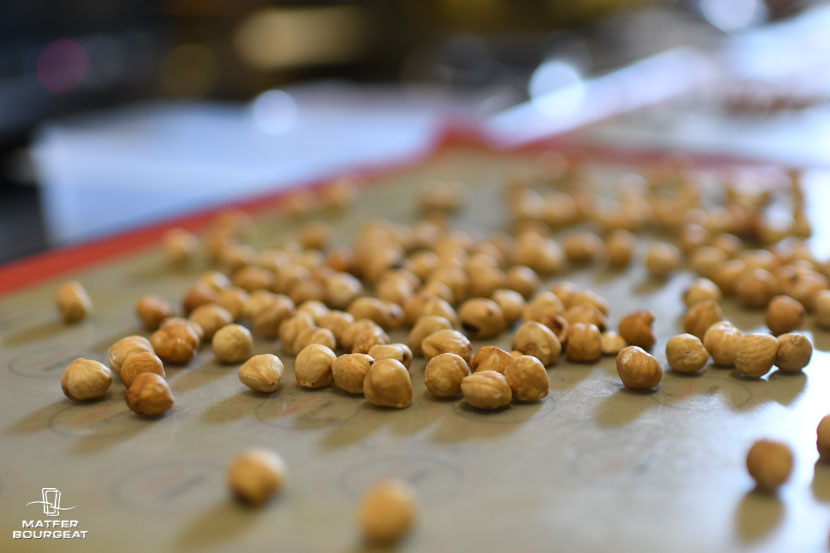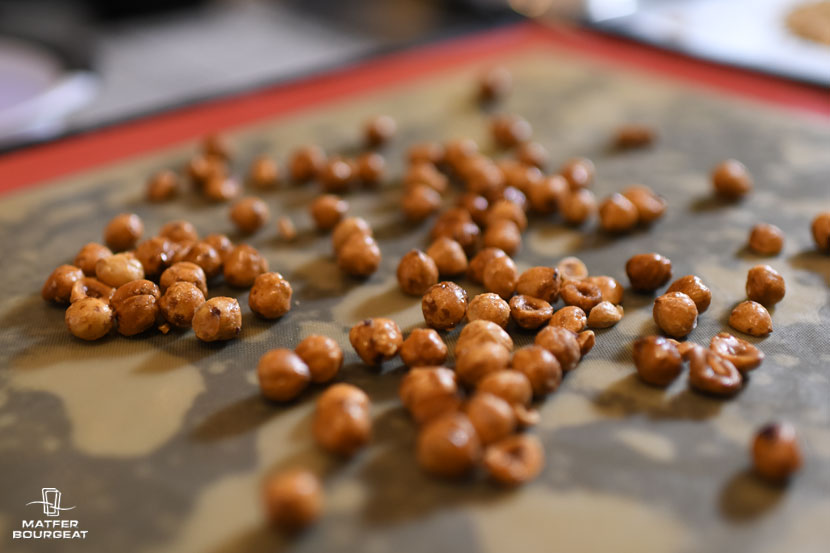 Bake at 160°C until deep brown color for 25-30 minutes. Store in air tight container.
Yield 1kg
305g Valrhona praline paste 50/60%
150g Cream
460g Absolu crystal glaze
50g Water
8g Gelatine sheets
27g Cold water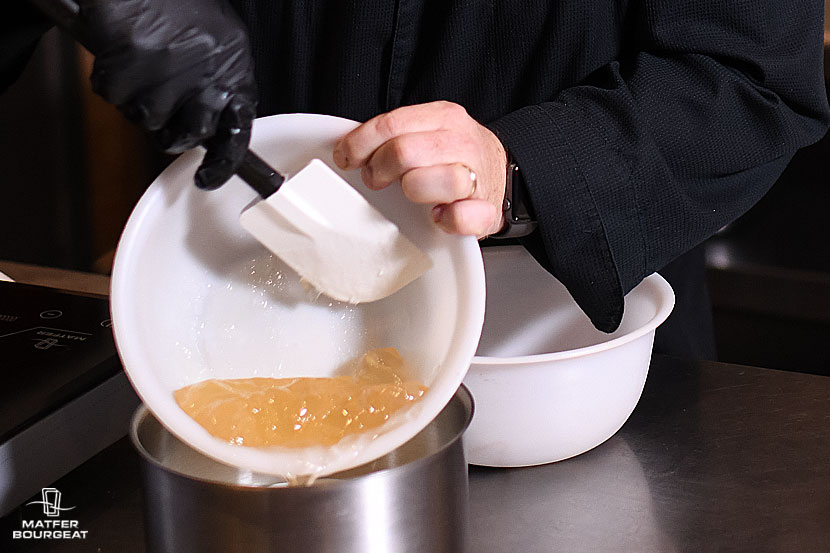 Warm cream and gelatine soaked in cold water.
Once dissolved add glaze and water.
Pour this slowiy onto melted chocolate and emulsify using a hand blender. Cool down to 40 C for glazing cakes or chill until use.
Mousse – Praline bavarois
Yield 1kg
150g Milk
110g Egg yolks
75g Sugar
12g Gelatine sheets
36g Cold water
110g Praline paste
507g Heavy cream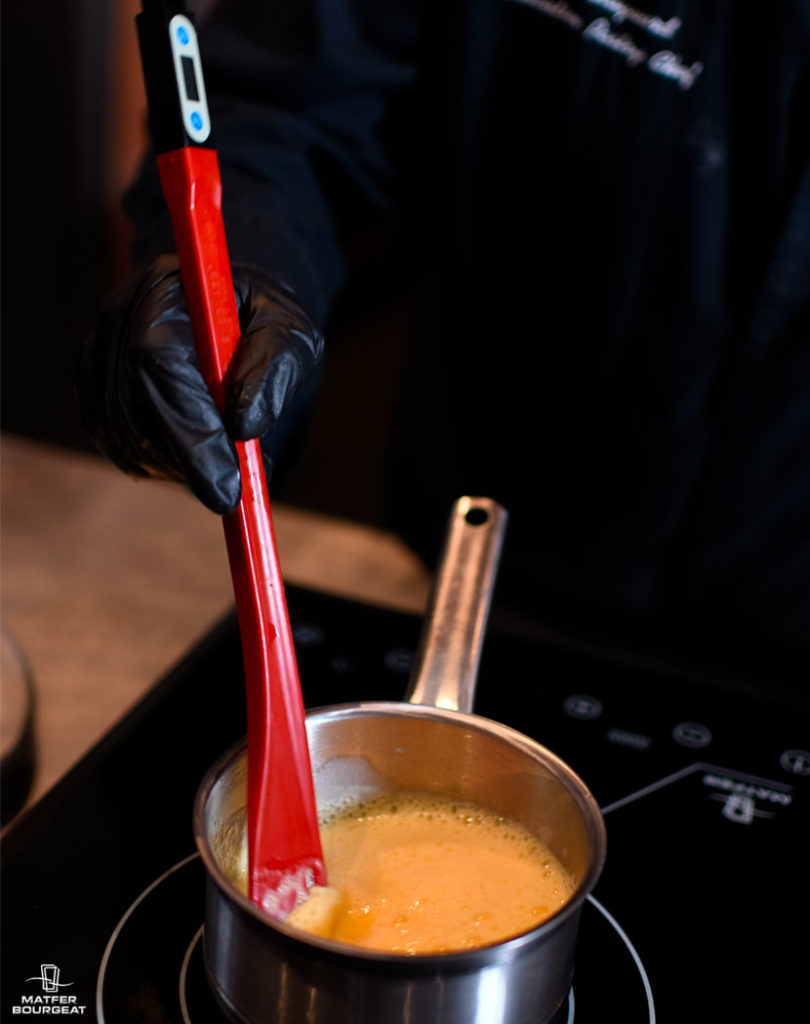 Bring milk to a boil. Mix yolks and sugar until smooth.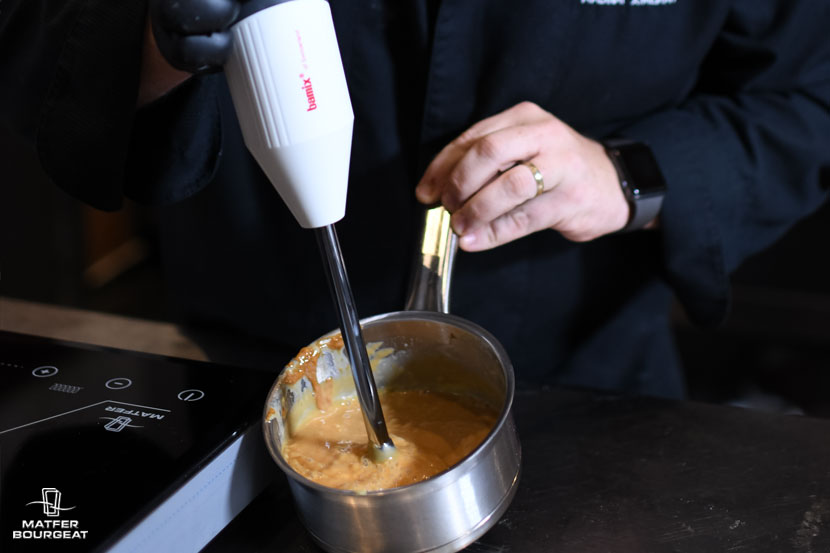 Cook as per anglaise until 84°C and remove from stove. Add soft gelatine soaked in cold water and praline paste and blend until smooth.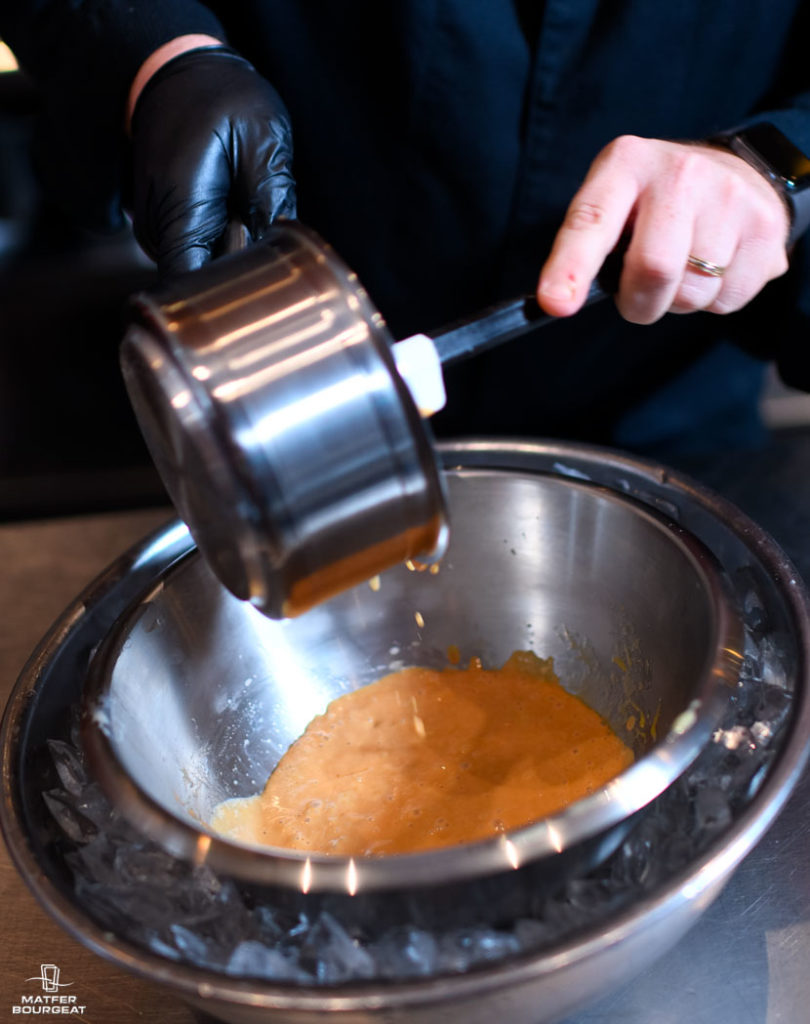 Chill over ice bath until starts to gelatinize.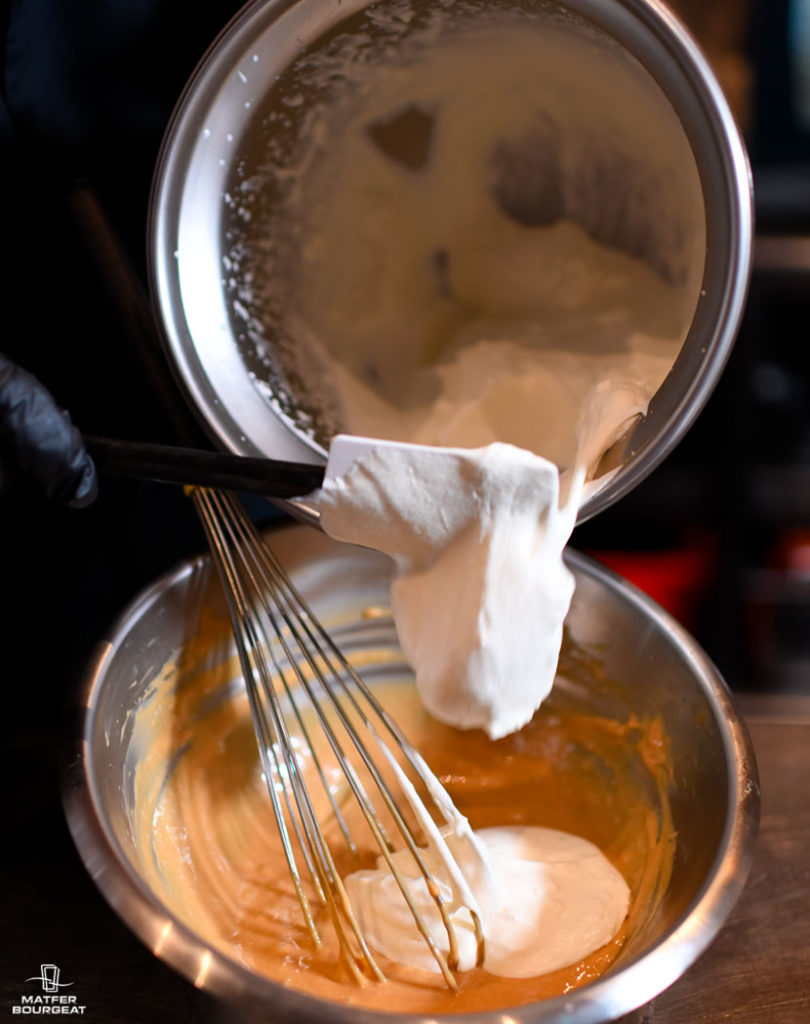 Whisk in 1/3 of the lightly whipped cream. Fold in remainder. Use as desired.
Yield 1kg
60g Glucose
620g Cream
5g Sea salt
310g Sugar
5g Pectin X58
Bring glucose, cream and sea salt to a boil. Add pectine to cream mixing while whisking. Make direct caramel using sugar.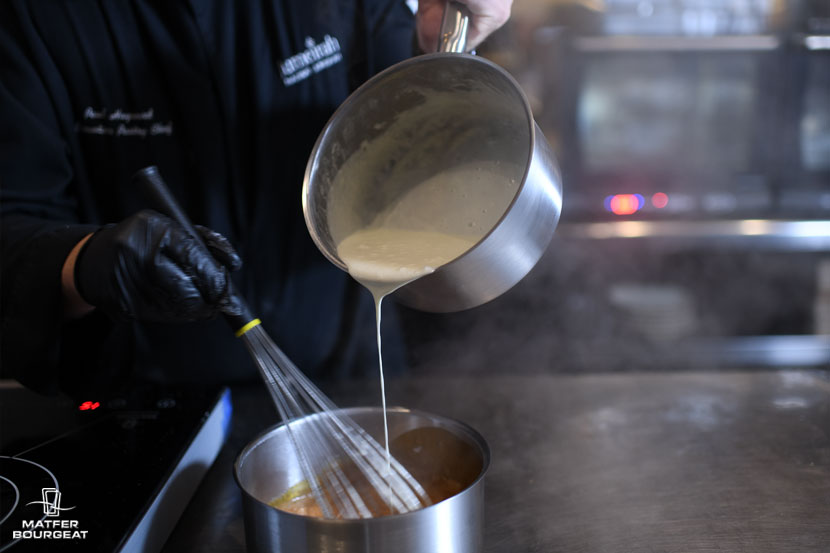 Pour on hot cream mixture slowly while whisking. Return to a boil and remove.
Candy – Homemade hazelnut praline paste (modern)
Yield 3kg
1650g Whole roasted Hazelnut
255g Water
1095g Sugar
9 Each vanilla beans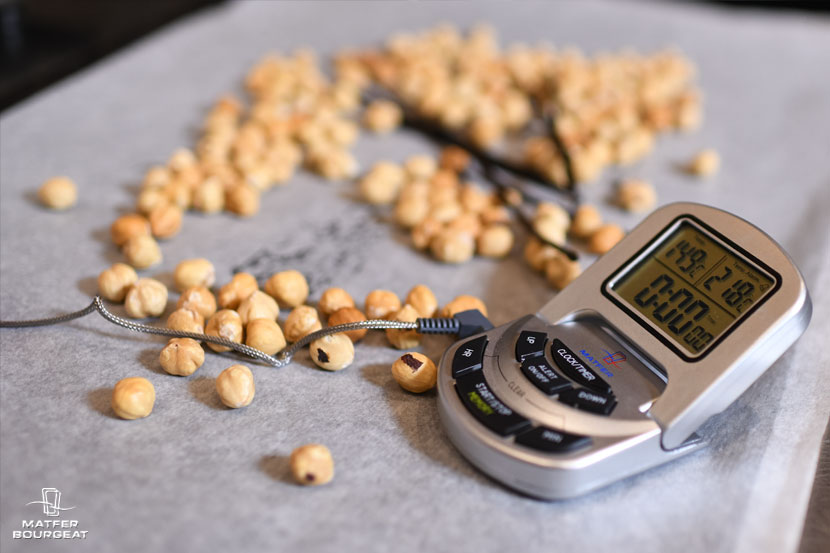 Roast nuts at 160 C until colored all the way through.
Cook the water and sugar until caramel.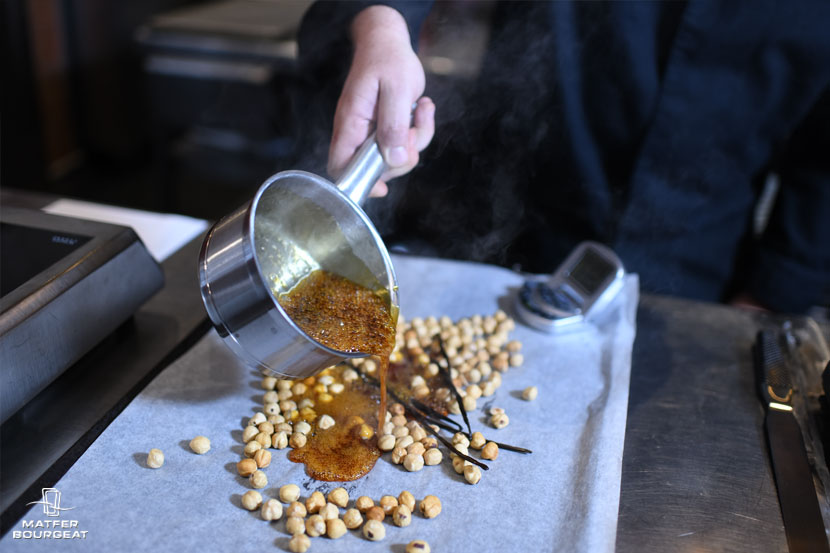 Pour over the roasted nuts on silpat mats and split and scraped vanilla beans and allow to cool.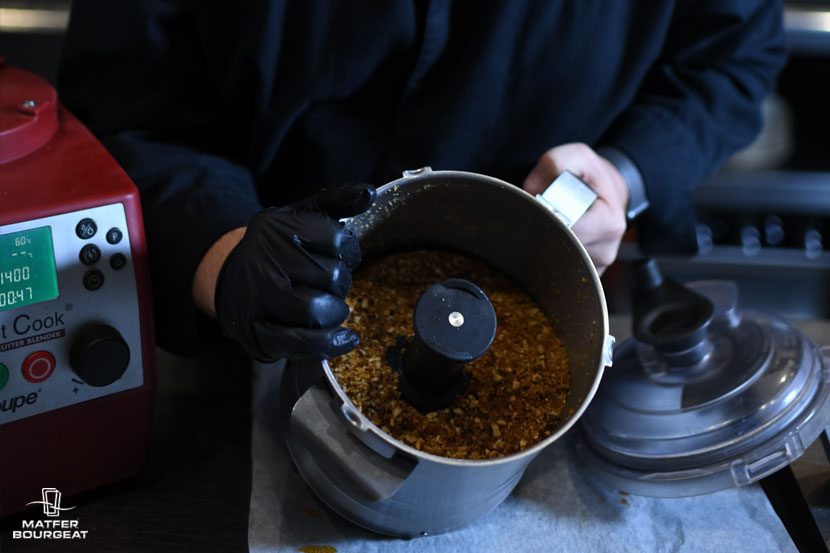 Break into smallish pieces and then blend on slow speed with heat on d'échoadlh beis robot cook and then increase speed until smooth paste.
Cremeux – Hazelnut praline
Yield 3kg
255g Cream
30g Gelatine
90g Cold water
1755g Ptaline paste
870g Cream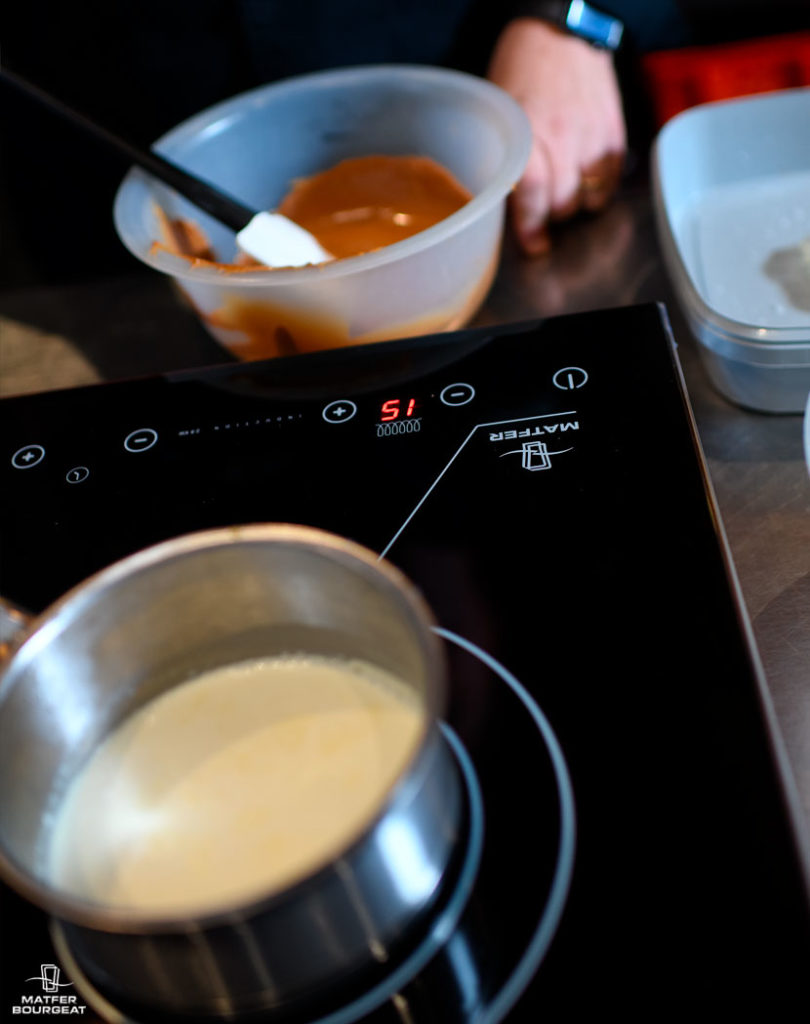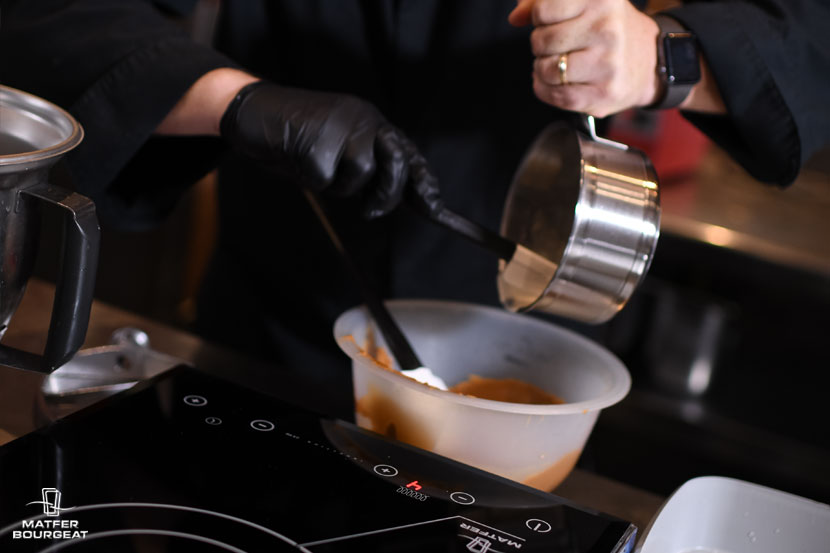 Add gelatine which has been soaked in the cold water and mix until dissolved.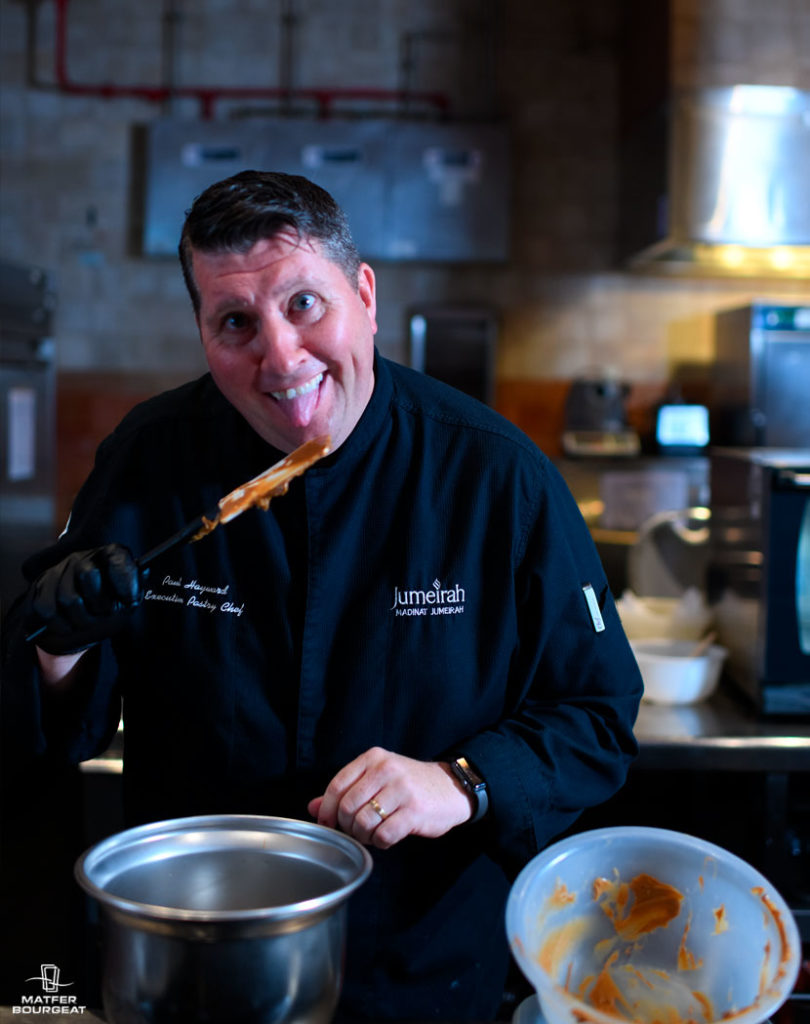 Add praline paste into machine bowl with paddle.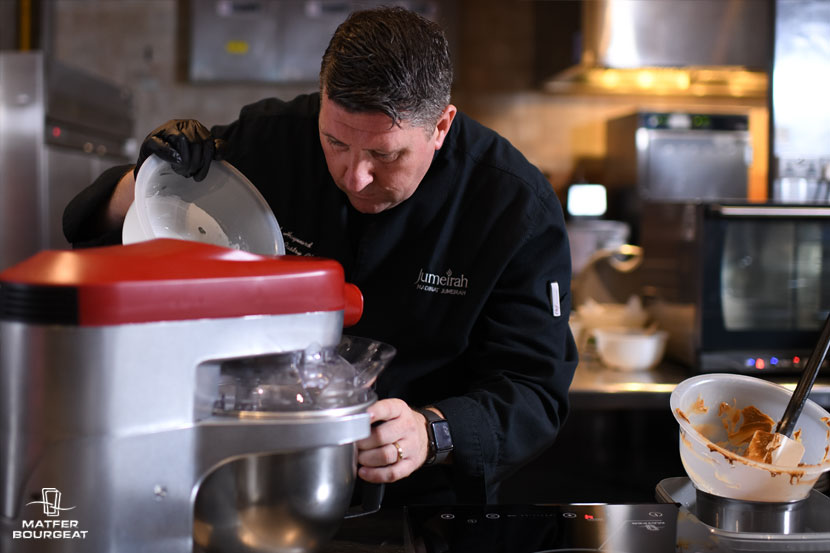 Mix pour over cream mixture slowly while beating fast.
Add cold cream slowiy and mix until all smooth and combined. Pour into molds or container and leave to set or freeze.
Yield 1kg
245g Eggs
70g Trimoline
100g Light brown sugar
140g Heavy cream
75g Oil
100g Hazelnut praline paste
100g Ground hazelnuts
110g Flour
7.5g Baking powder
2.5g Maldon salt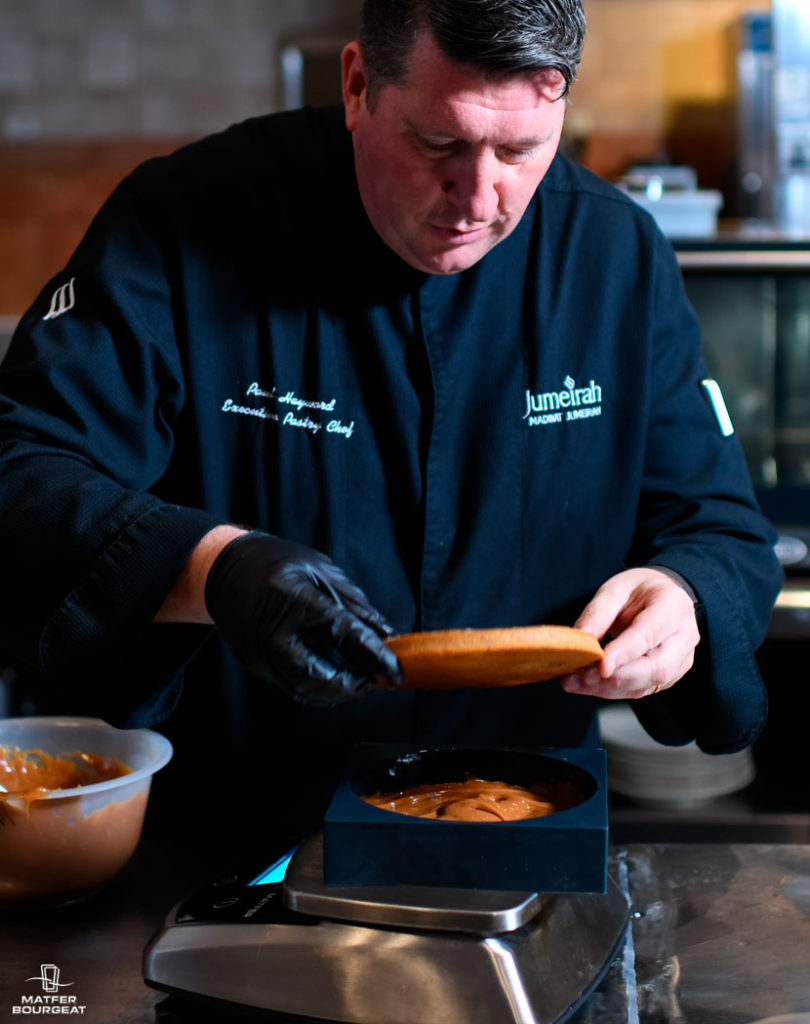 Mix eggs, trimoline and sugar together. Mix cream, oil and praline together and add to the other liquids. Add the remainding dry ingredients and mix on slow/medium speed until combined. Refridgerate mix overnight and then bake as required.
Dough – Hazelnut Streusel
Yield 1kg
240g Butter
215g Demerera sugar
260g Ground hazelnuts
285g Flour
Place butter, sugar, nuts and flour into a machine bowl with a paddle. Mix on siow speed until forms a dough.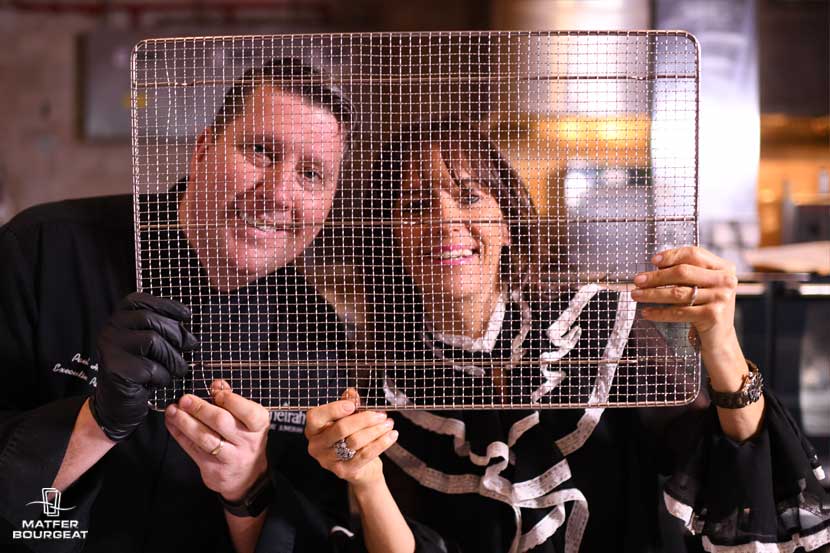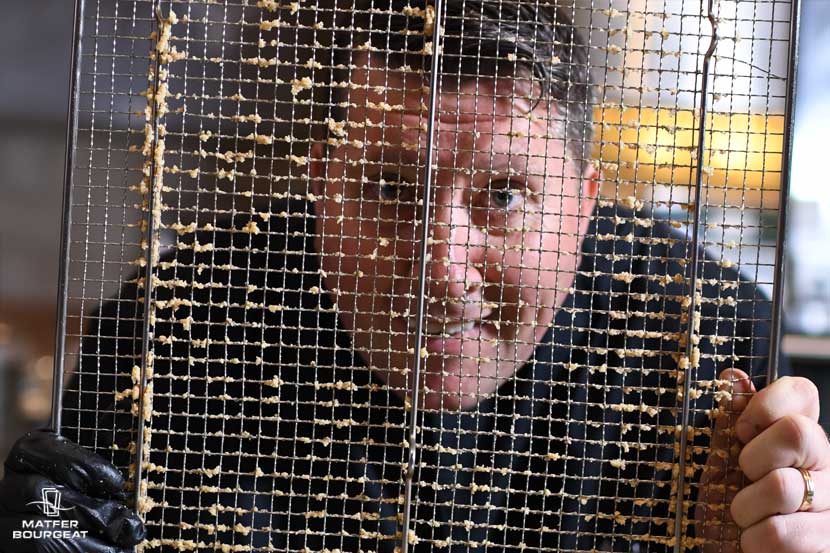 Push through square hole cooling wire. Bake at 170°C. Half way through cooking mix well and cook until crispy and golden brown.
Chocolate hazelnut praline crunchy base
Yield 1kg
61g Valrhona manjani chocolate
73g Butter
195g Praline paste
61g Feuilleteen
2g Sea salt
608g Hazelnut Struseul
Melt butter and chocolate separately. Place all ingredients into a mixing bowl except struseul and mix on slow speed until and combined. Add struseul and mix until just combined so keeping some larger. Use as required.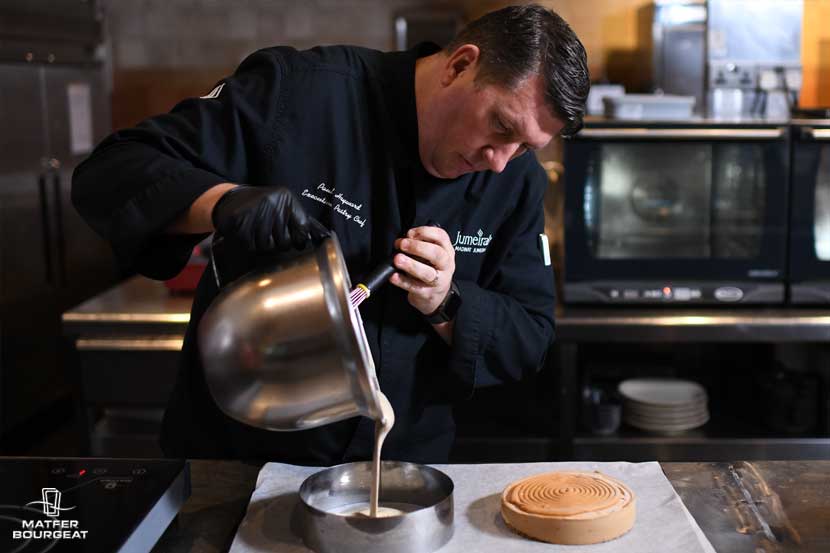 In a mold put your crunchy base praline chocolate hazelnut and then the cake. Using a pastry bag, put the salted caramel into a swirl.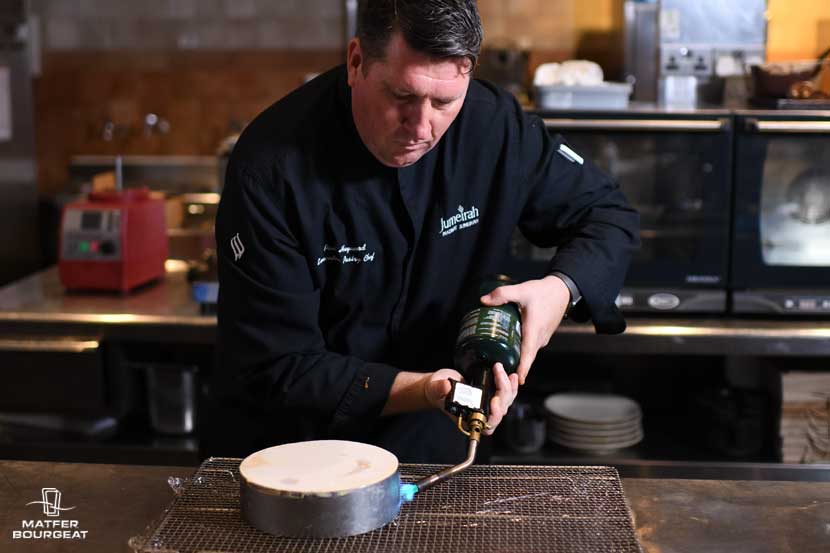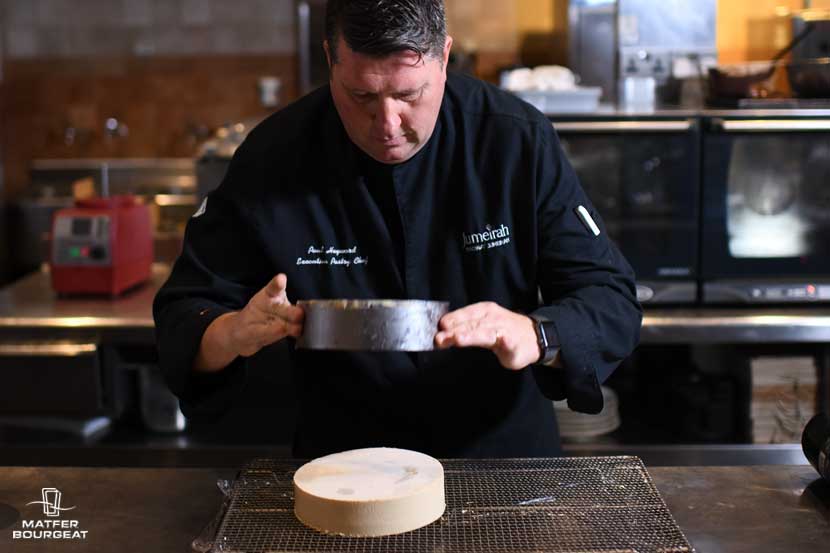 Add the praline Bavaroise. Put in the freezer and then remove after.
Temper dark chocolate and then put into piping bag with small hole. Place ring into frozen slab the same size as entremet was made in and pipe around and around creating a donut shape.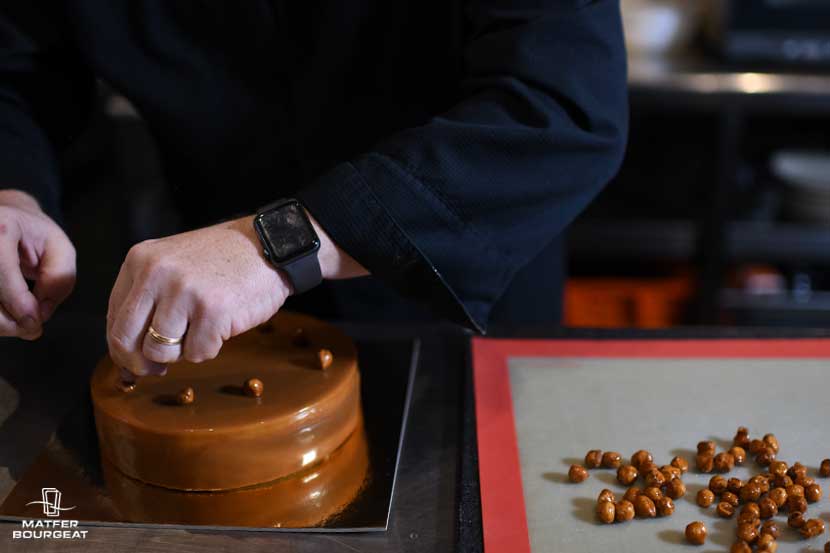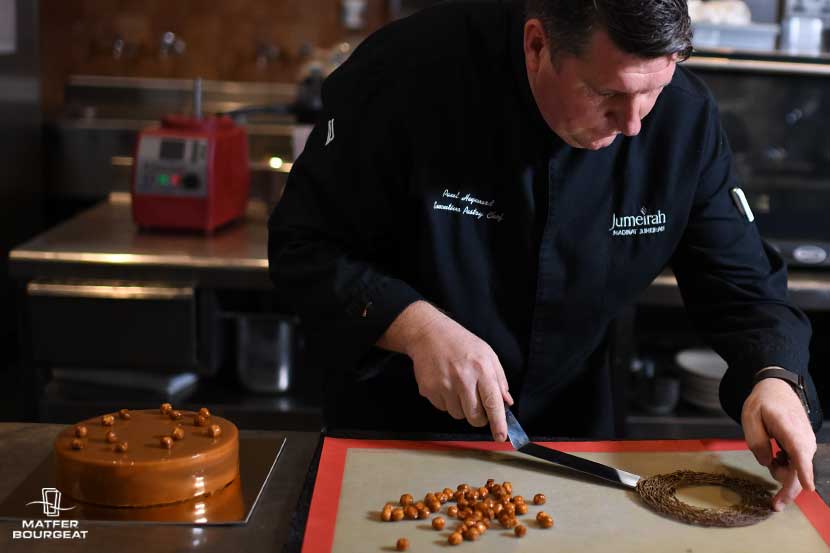 Remove ring and lift off chocolate decor into wire grid and spray lightly with gold spray.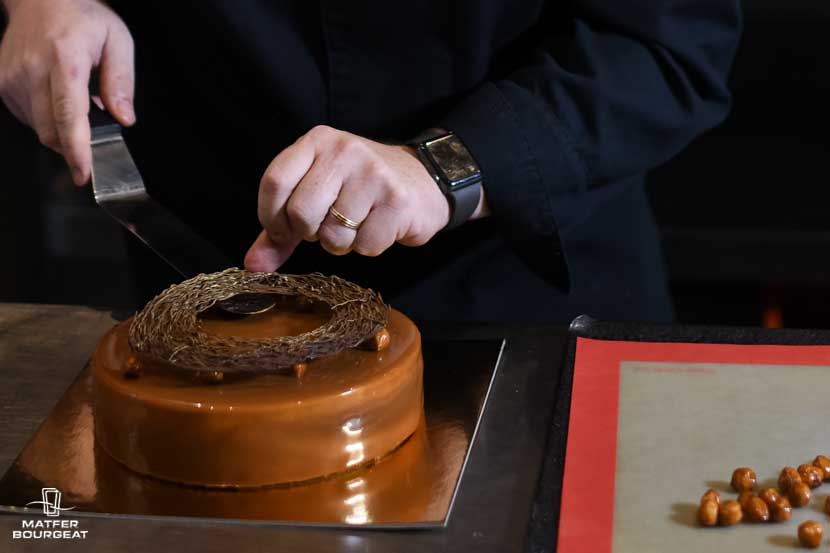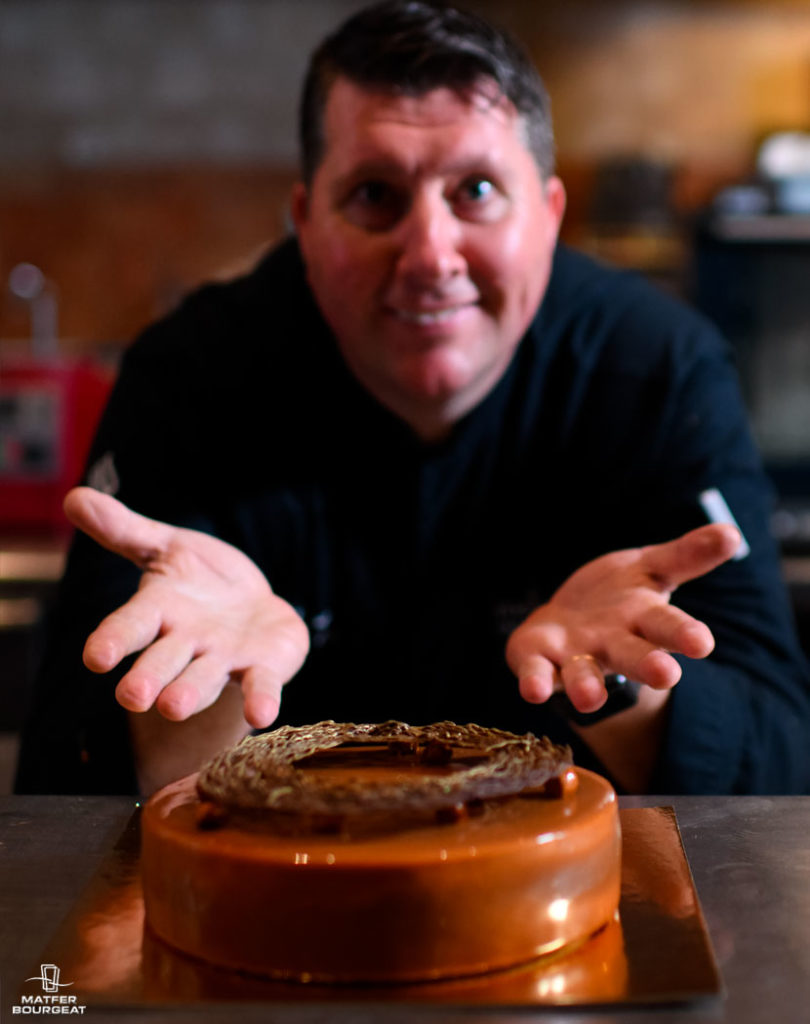 RECETTE DE LA TARTE AUX POMMES PAR CÉDRIC GROLET
Réalisez la tarte aux pommes de Cédric GROLET, quand beauté rime avec simplicité