Chef Philippe Marand : A passion for transmission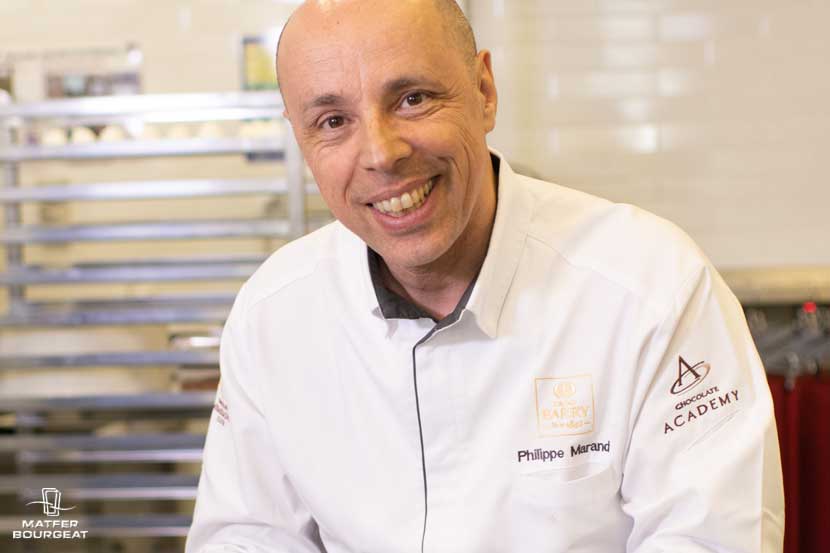 How did you end up in Dubai?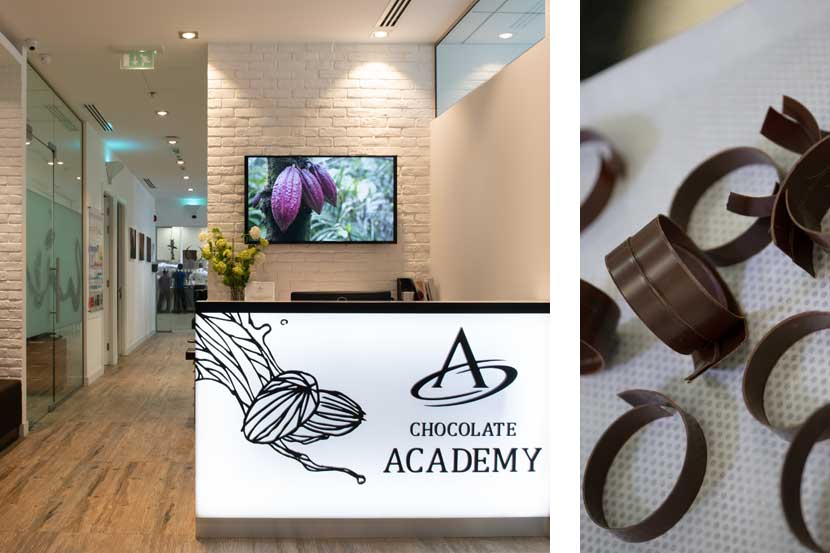 I came here six years ago to set up and open the Chocolate Academy. Before that, I used to come regularly to give demonstrations, so today I have a good knowledge of how the market works in Dubai, customer expectations and the sensitivity of chefs. It is a very rich adventure, because it is a multicultural environment.
What has been your previous experience?
I have worked in the hospitality industry, at the Intercontinental, the Ritz, and for the biggest caterers like Dalloyau and Lenôtre. At the time, I was already working with Matfer Bourgeat on books, materials and the use of equipment! Then I joined Cacao Barry about 20 years ago. After ten years, I went to Spain, still for Barry Callebaut. Then I had the opportunity to come to Dubai.
What is the main difference between France and Dubai in terms of demands?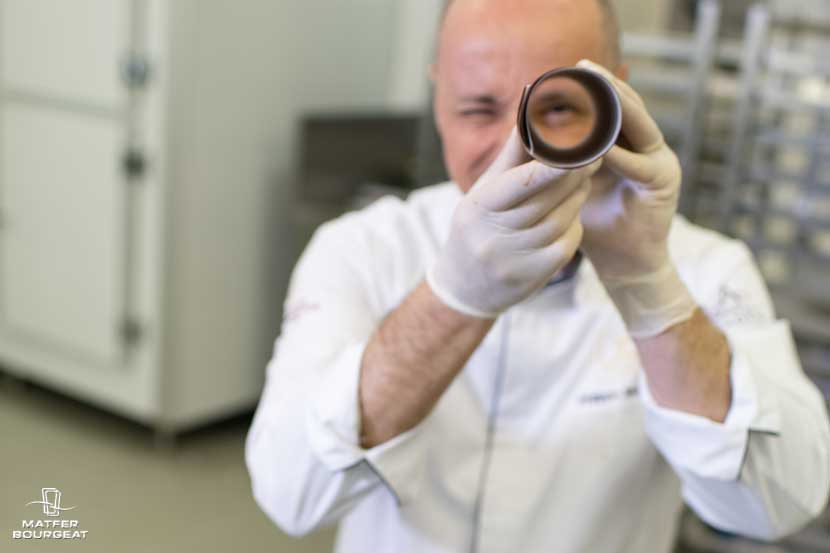 We have French know-how that is much sought after abroad, and the Chocolate Academy makes it possible to impart it to all the local chefs. Coming from France is a technical advantage, provided you know how to adapt your recipes to the market and explore other tastes, in order to broaden the scope of applications. Here, the tastes are more oriented towards milk chocolates, less full-bodied chocolates. And spices occupy a central place, for example saffron, which is very present and goes very well with white chocolate.
Is French pastry emblematic here?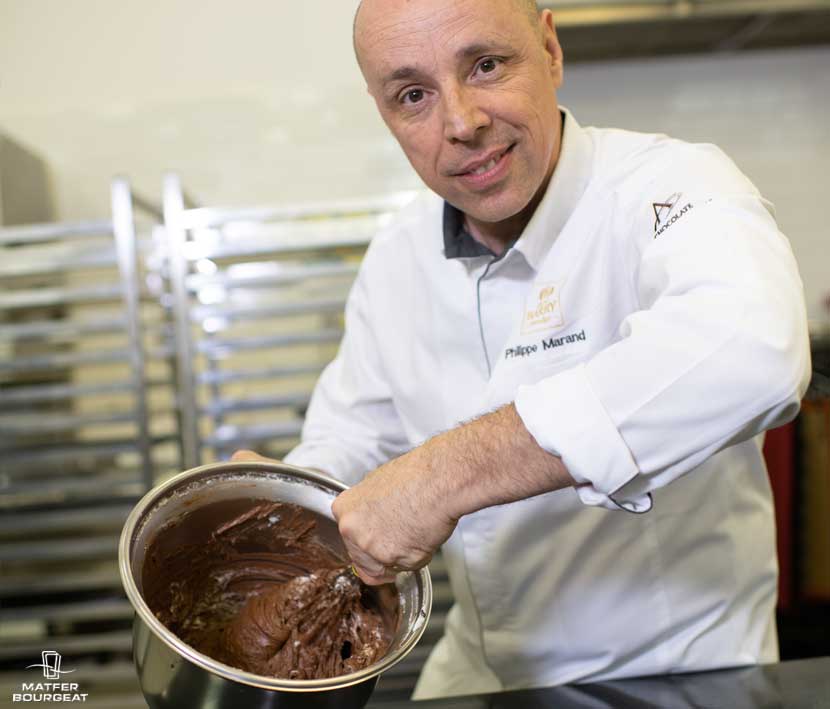 It is certainly a reference. In Dubai, many of our customers work in 5-star hotels, which sometimes have ten restaurants! You have to differentiate your offer and be creative. At the Chocolate Academy, we regularly renew our range of courses and invite chefs from all over the world to share their skills, cross-match techniques and engage in ongoing research and development.
What does working with a company like Matfer Bourgeat bring you?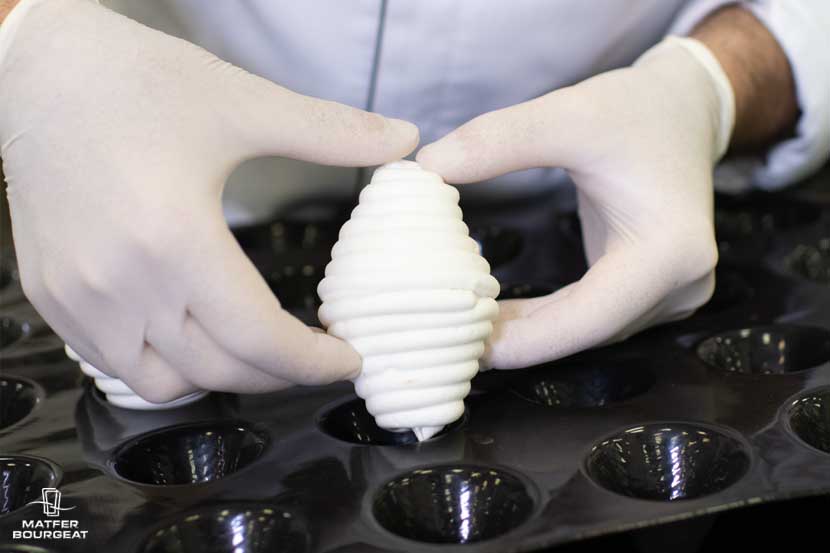 Essentially a very wide range of techniques, it is a very high expectation here. We must constantly propose new gestures, ways of decorating or assembling products. Chocolate and pastry making are constantly evolving sectors. Every chef, hotel, pastry shop or chocolate shop needs creativity to renew itself.
What drives you in the process of transmission?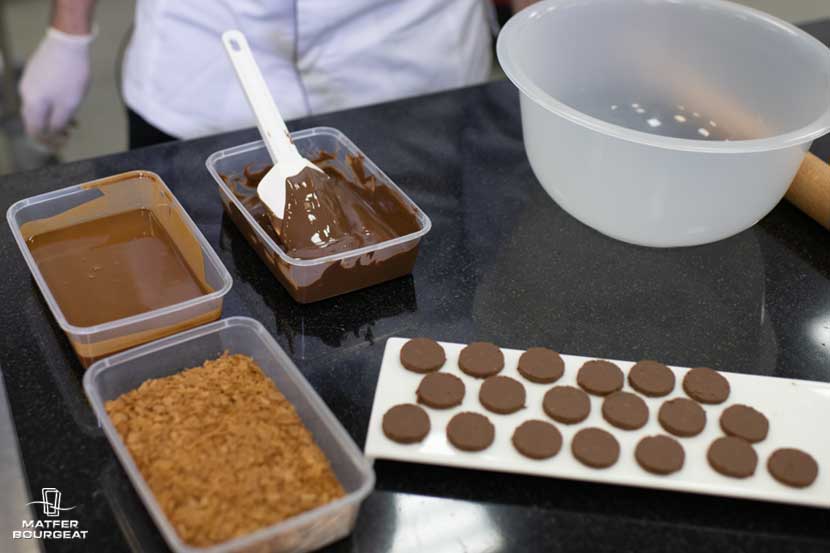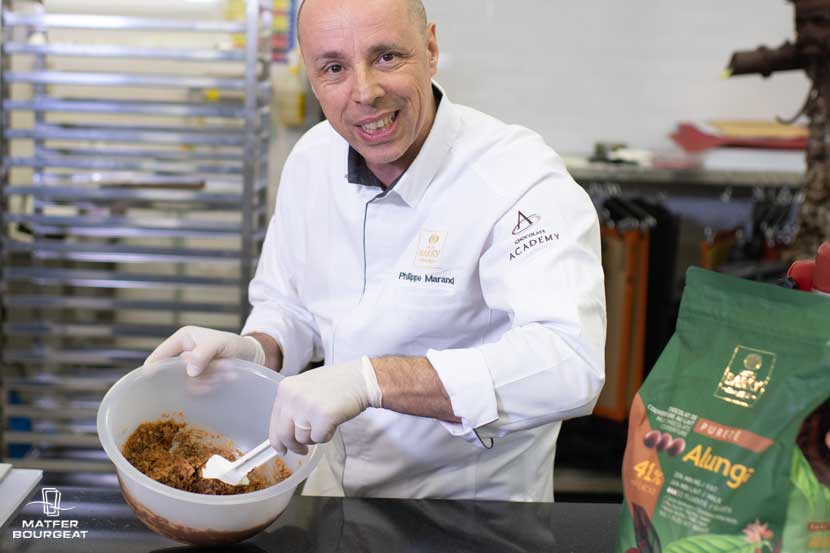 I have been in training for thirty years, both at the Lenôtre school and at Barry Callebaut's Chocolate Academy. I often say "We learn by teaching", because we must know how to propose to chefs, to bring the detail that will constitute their added value. It's a permanent challenge that gives me a huge boost! We are constantly thinking, questioning ourselves, looking for new ideas… it's very rewarding.
How did your encounter with the company come about?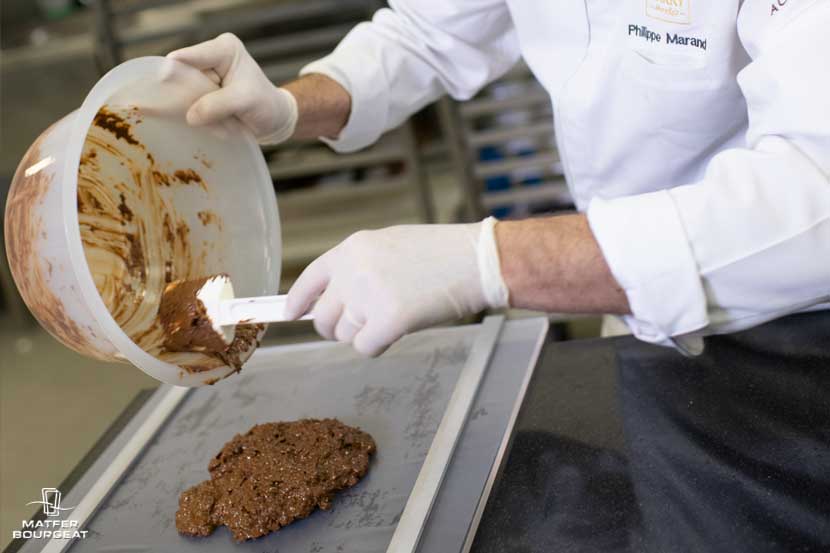 Thanks to Marcel Derrien, with whom we worked at the time on a range of books. This collaboration was a great experience, which allowed us to develop equipment, products, expertise and innovative ideas. The interaction between Cacao Barry, Lenôtre and Matfer Bourgeat generates a dynamic that allows us to renew and create.
What are your shared values?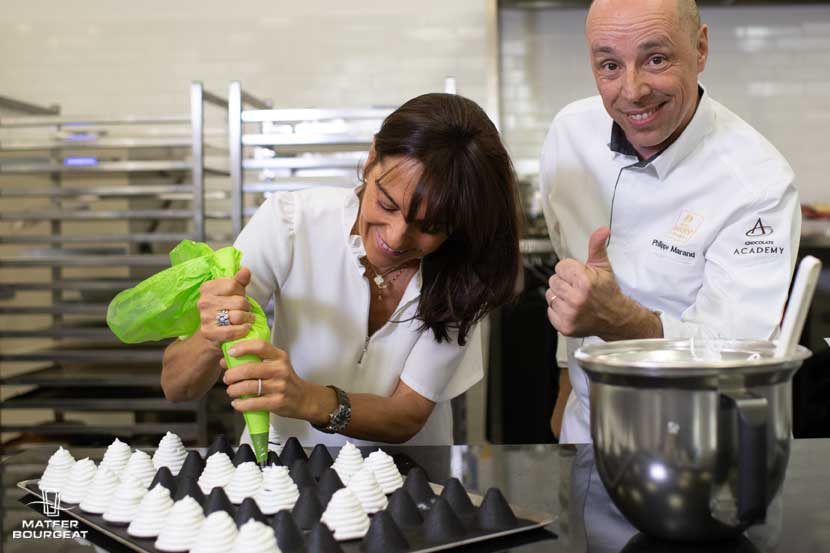 There is a real connection between all of us. It couldn't work any other way. Matfer Bourgeat innovates and manufactures products that meet customer trends and expectations; and on their side, chefs can also propose new ideas based on their needs. It's a working network! This creativity needs to be constantly nurtured.
What are the main criteria in your choice of equipment?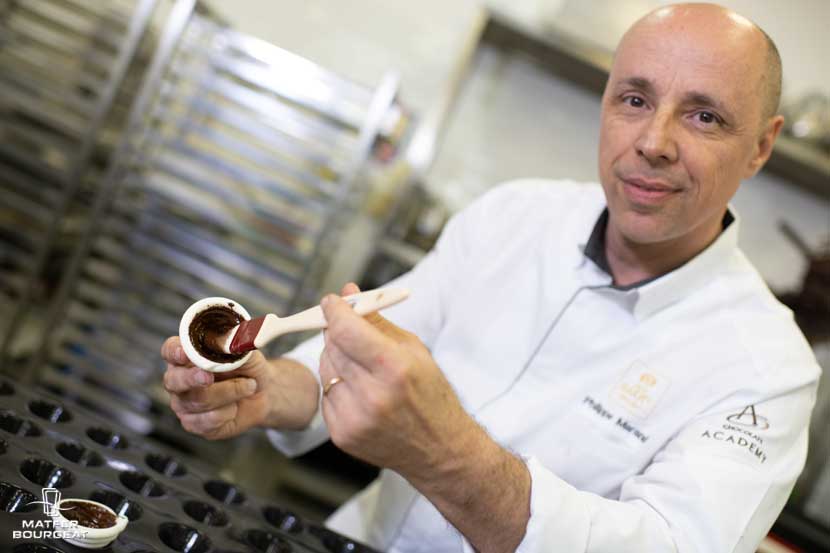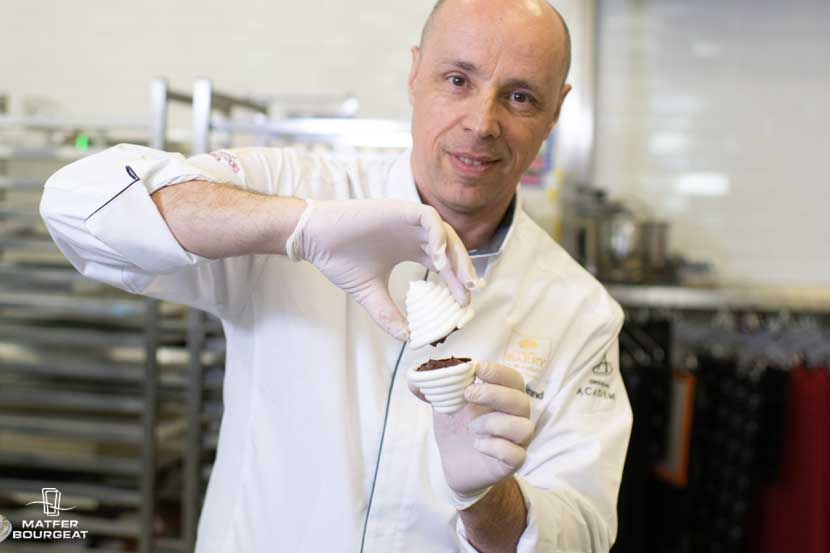 At the Chocolate Academy, we are equipped by Matfer Bourgeat and we use it on a daily basis. What matters most is the quality, the concern for the raw materials. We test this equipment, we do a lot of things to it every day and we are really very happy with it! We can clearly distinguish when the material suffers or when it supports, and with Matfer Bourgeat, we must recognize that there is a real quality in the product.
Is a family business important to you?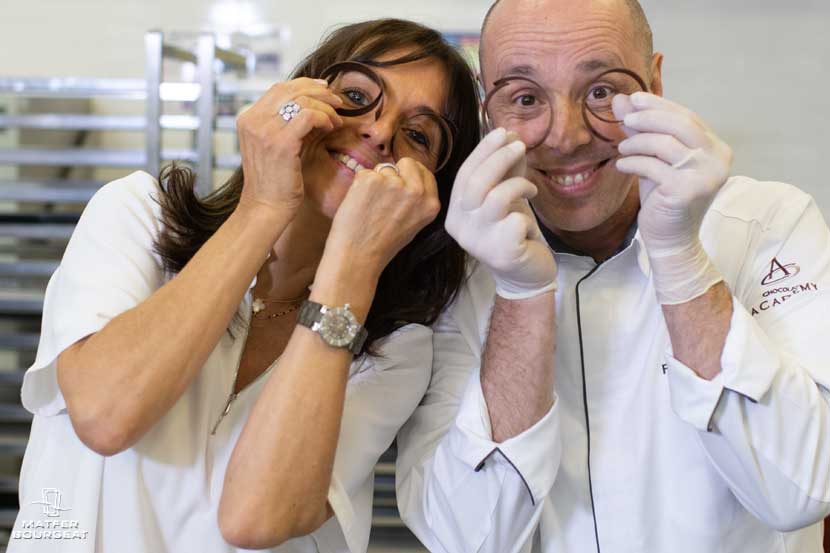 Of course, the fact that it is a family business that has been established over time is very important, because it is also Cacao Barry's DNA. When working with premium chocolate, you can only work well with good raw materials and equipment. The quality and precision of the pastry tips, the fact of being able to protect products once they are finished, makes an immediate difference to the result, the cutting of the chocolates.
What are your favorite utensils?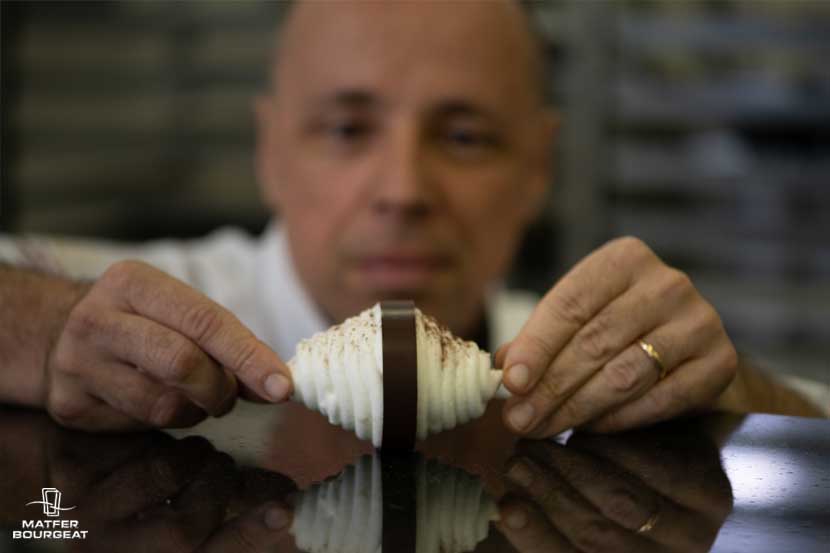 RECETTE DE LA TARTE AUX POMMES PAR CÉDRIC GROLET
Réalisez la tarte aux pommes de Cédric GROLET, quand beauté rime avec simplicité