Satellite Range : hot and cold cupboards for professionals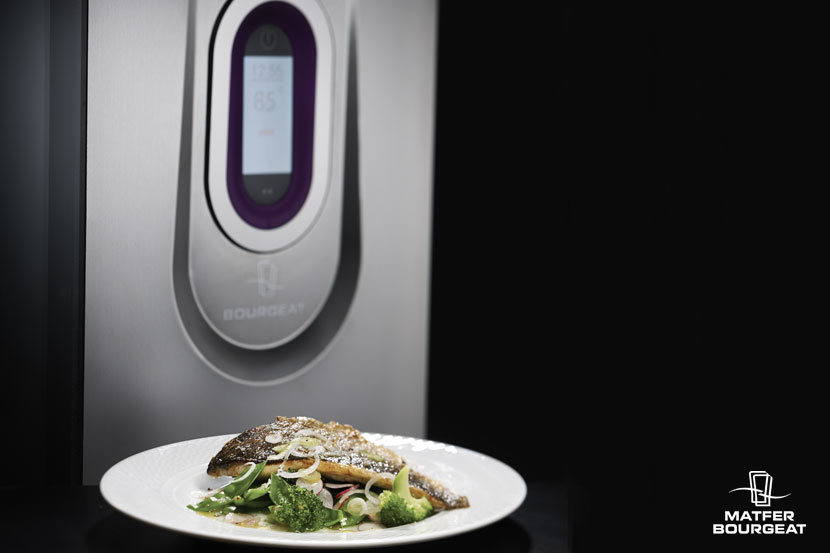 Matfer Bourgeat's Satellite Range enables catering professionals to prepare recipes before serving while respecting the food's temperature requirements and aesthetic qualities. Featuring a touch screen control panel, the Satellite range's hot and cold temperature cupboards will make caterers' jobs much easier! What is more, they make it possible to make preserve the quality of food products while complying scrupulously with food hygiene standards.
In catering, controlling temperature is obviously decisive. It is essential that dishes are served at the prescribed temperature no matter how long service lasts. The aim, of course, is to protect oneself from any risk of food poisoning and also from any deterioration in the quality and taste of dishes. To guarantee the right temperature, you can use an adjustable touch screen control system to make the appropriate settings. The Satellite Range offers genuine multi-purpose equipment for all types of catering.
Hot or refrigerated cupboard: simple, safe, hygienic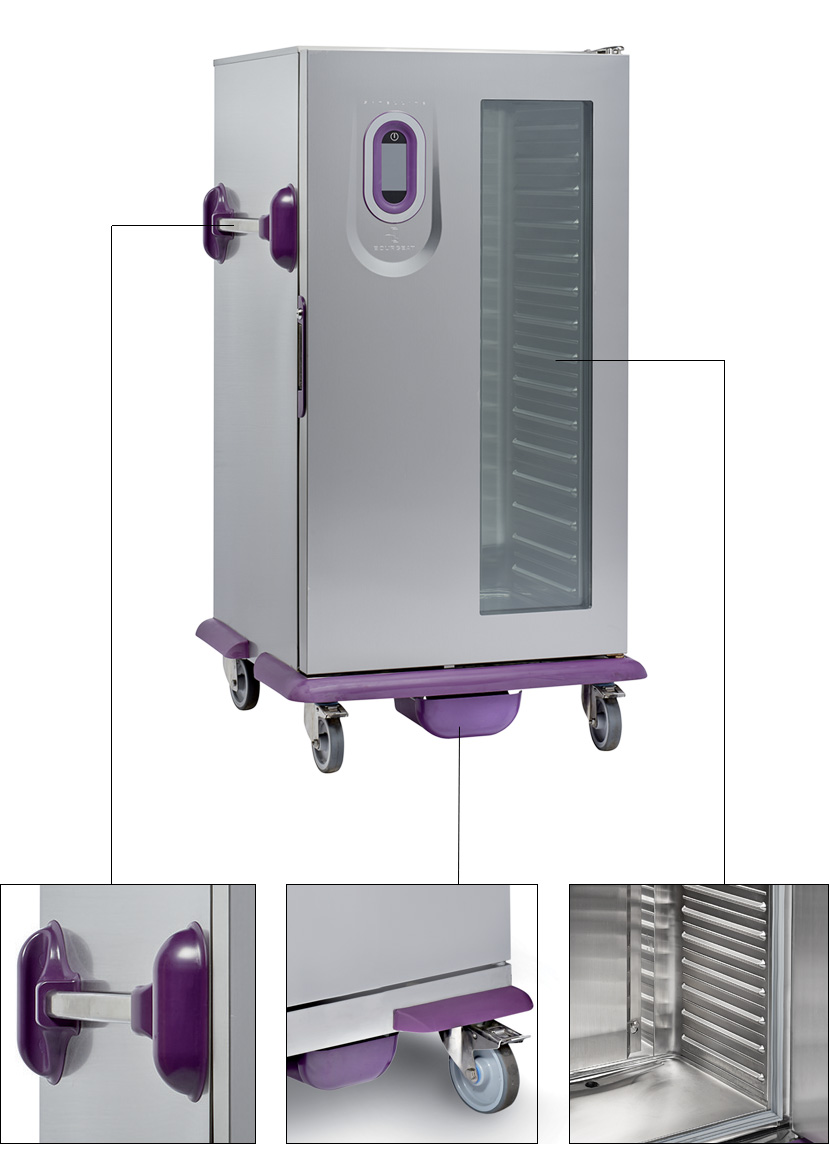 The Satellite hot cupboard is easy and safe to use thanks to user-friendly handles and protective, resistant strapping on the sides.
It also has four wheels with stainless steel castors, including two with brakes (and there is a fifth wheel on models with two compartments) to ensure it can be moved as safely as possible. The models with drawers have rails and sealing devices and a secure blocking system. Safety at every step.
It is also simple to maintain thanks to inner walls with single-piece overlap rails that are quick and easy to clean. The same goes for the water tank and condensate overflow container, both of which are detachable.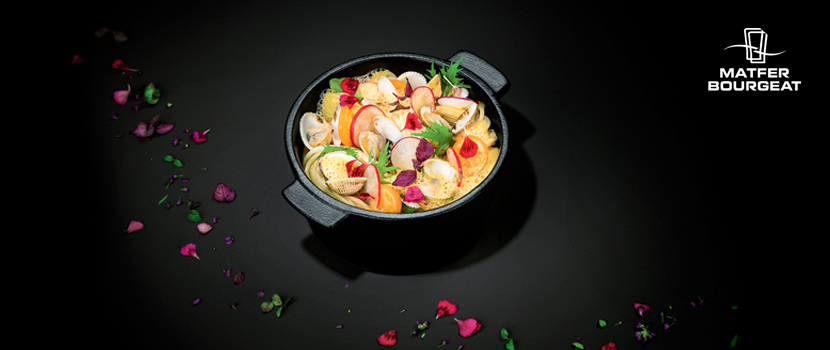 In order to ensure maximum comfort during hot or cold use, the technical part can be reached through the back of the cupboard.
The array of food service and hygiene requirements nowadays make it vital to have this type of professional temperature control cupboard. That is all the more true for institutional food service or commercial catering, where a large number of meals have to be served.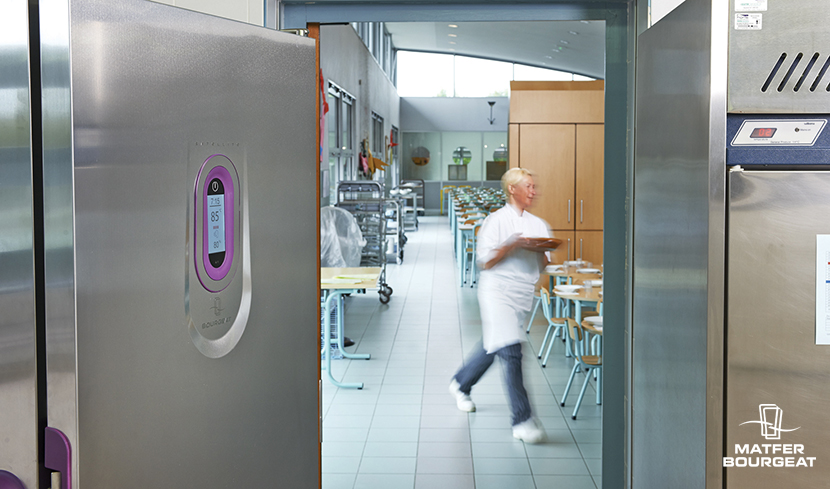 High-end heating and refrigeration equipment approved by chefs
Kitchen chefs approve of this professional catering and cooking equipment.
Each stainless steel cupboard is highly robust and easy to use. For heat-retaining cupboards, the quality of temperature retention perfectly addresses the varying needs of caterers. What better way to handle the heat in the kitchen and ensure you still serve dishes at the ideal temperature. Hot stuff!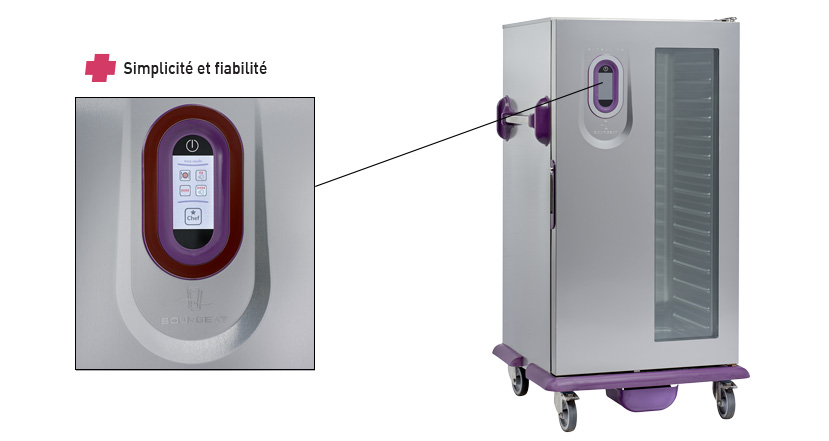 The Satellite Range offers an array of options thanks to a touch-screen control panel that is easy to reach (handily located on the door) and to use.
The screen shows all the settings needed to get the most out of the hot and cold temperature control cupboard: clock, temperature, humidity rate and time-set activation. It also provides access to customized programs to follow classic recipes that have been developed with chefs. Easy Mode features 4 pre-set programs for various types of dish (with sauce, fragile, crisp or on the plate) while Chef Mode allows you to adjust the settings yourself. Once you have familiarized yourself with the appliance, you can easily adjust settings to keep your dishes at optimal temperature and texture. This is ideal for cooking professionals who cater for large volumes of people on a daily basis and care about the quality of their service.