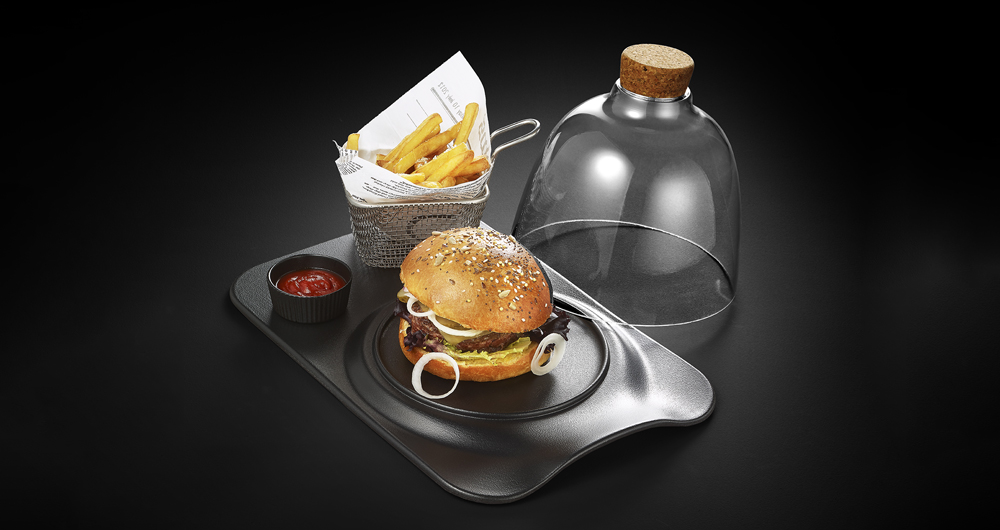 A chic setting for a savory burger or a sophisticated pastry.
To show off your burger at its best, the designers at In Situ Creation have dreamed up a stackable, hard-wearing plate that's easy to handle.
The professional burger plate, the accessory that makes all the difference
A rectangular plate designed to show off your culinary creations. A flat, black porcelain plate that showcases your burger.
A presentation plate for professionals that combines style with ease of use.
The plate was awarded the Observeur du Design label in 2018. This award recognises products with innovative designs. A product made in France for chic, refined table service.
You can combine the burger plate with a hard-wearing, stackable transparent cloche. The cloche has an opening in the top that can be stoppered with a cork. The cloche, sold separately from the porcelain plate, provides a spectacular finishing touch to the presentation of your meal.
Express your creativity and offer unique cocktails with the smoking gun. With its smoking technique, the smoking gun can also be used to finish your dishes.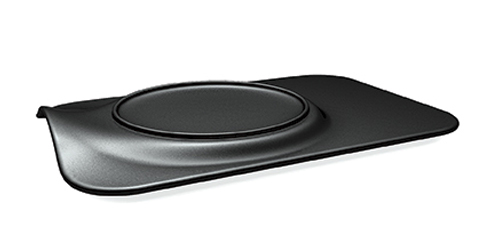 Black porcelain plate:
Improved handling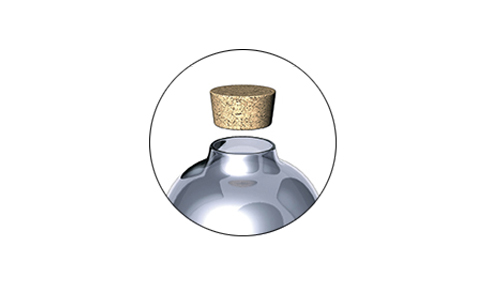 Cork:
A contemporary look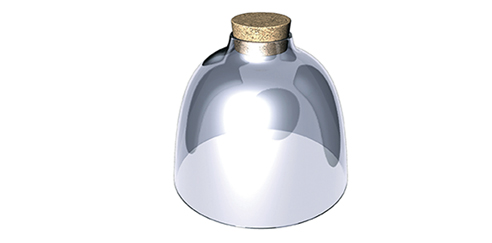 Transparent SAN cloche cover:
Stackable & hard-wearing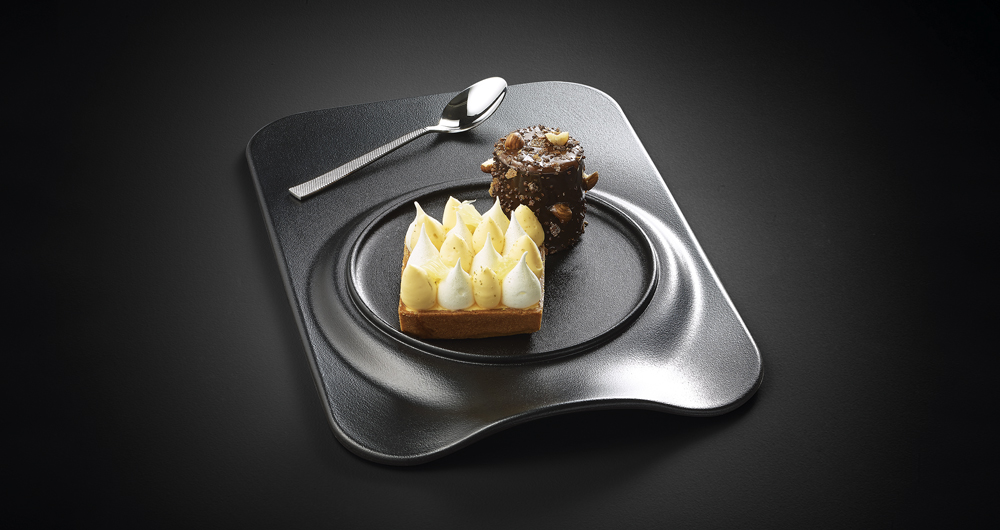 Following on from savory burgers' success, the trend for chic burgers has opened up new ways of presenting desserts.
The plate can also become a dessert dish, whose deep black finish shows off your gourmet creation to the full.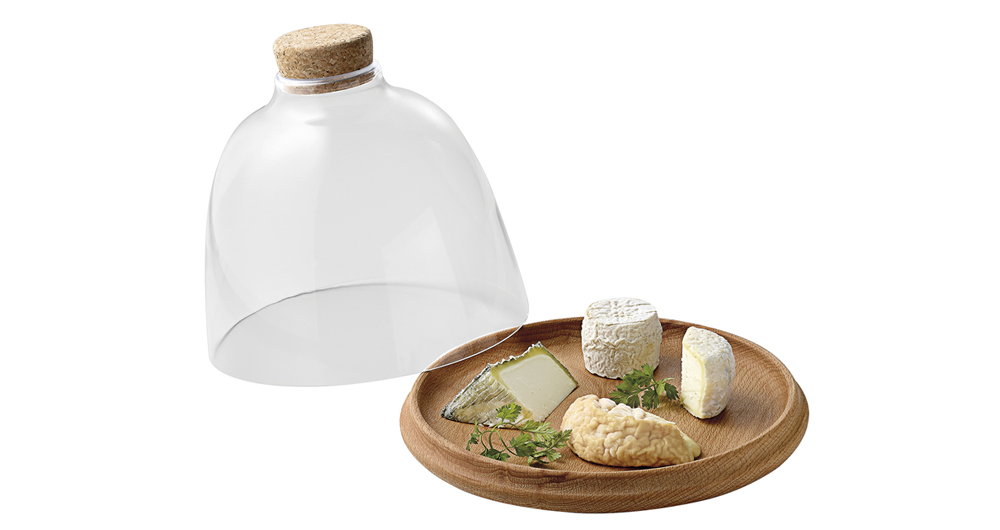 Gourmets can also explore a cheese-taster version, "cheese chic".
VIDEO DEMONSTRATION – BURGER CHIC
Have a look at the visual effect produced by this plate with its cloche. For more details about dimensions and characteristics, see the burger plate product sheet.