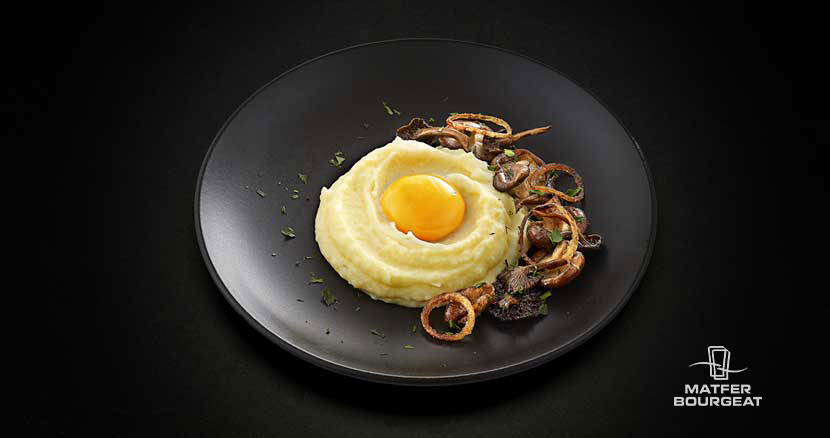 The professional Prep Chef masher
The Prep Chef masher is a profession cooking tool that makes the preparation of mash simple and quick. Let your imagination run wild and offer delicious recipes in your restaurant. A cooking tool that allows you to make purées with perfect textures, quickly and effortlessly.
Prep Chef, a high-end masher
The Prep Chef masher is a cooking tool that allows you to mash your potatoes and to make a creamy and airy mash.
It has a tripod stand with suction pads which allows for greater stability. A stand designed to be used above a cooking pot or a saucepan with a diameter of 28cm. A thin stainless steel grid gives an airy texture to the purée.
The Prep Chef masher in a few words
With a single press, the Prep Chef Masher allows you to make purée. You just have to peel your potatoes that will then be 100% mashed with the flick of a switch.
The Prep Chef masher makes your team's task easy thanks to super fast assembly and disassembly of the device, allowing you to move on from the cleaning stage to the using stage in a few seconds
A kitchen tool that makes your task easier even when cleaning. Nothing could be easier, just separate the base from the Prep Chef masher, without disassembling the parts. It can be washed by hand or in the dishwasher.. Once washed, the blades can be placed in a secure and adapted storage compartment..
Made in France, this product guarantees quality of use and results.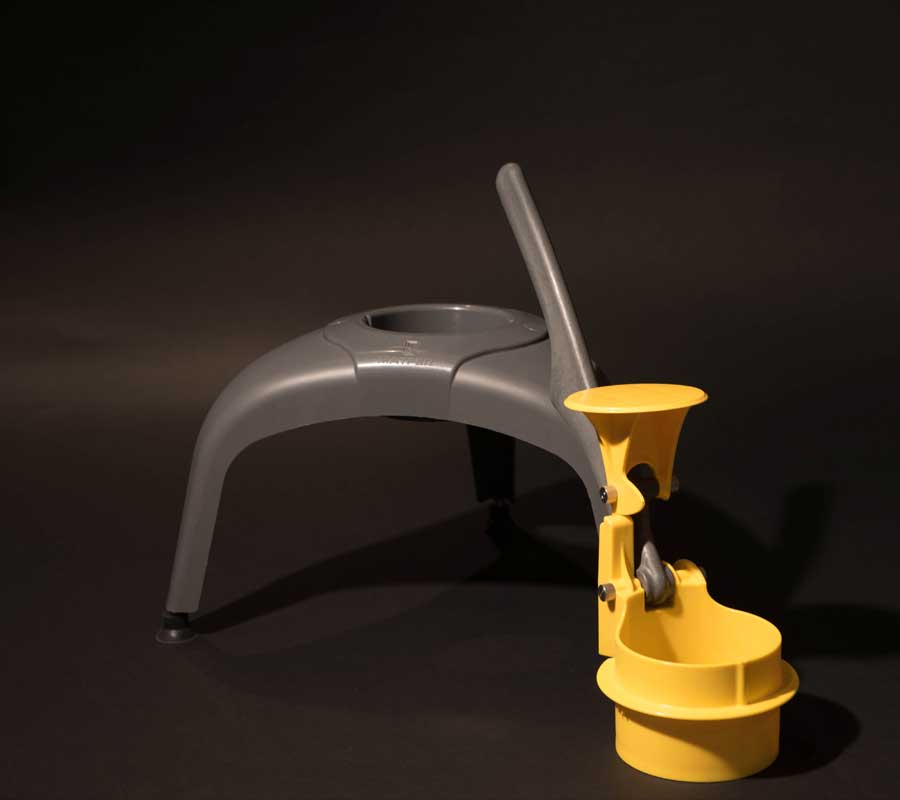 On average the Prep Chef masher allows you to save three times more time than a classic food mill thanks to its three simplified steps: assembly, use, and cleaning.
The same is true for the Prep Chef multi-cutter.
Add pepper and salt, then you just have to serve your purée with the In Situsatine'o collection !
You can also find our other professional cooling toolsin our dedicated section