Auchan treats itself to a tailor-made restaurant by Matfer Bourgeat
Looking to create a restaurant in the heart of the store, Auchan entrusted this unique project to the Matfer Bourgeat group, a long-time partner of the chain.
An ambitious project: Auchan's Cloche d'Or brasserie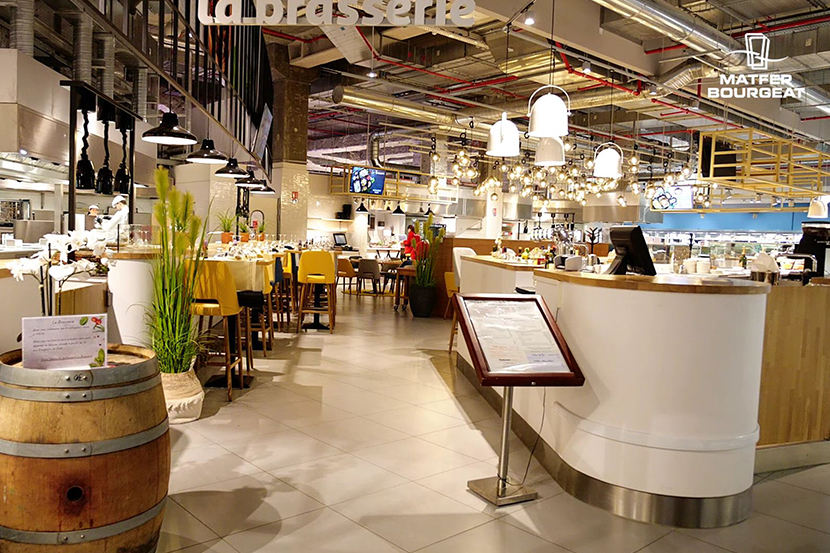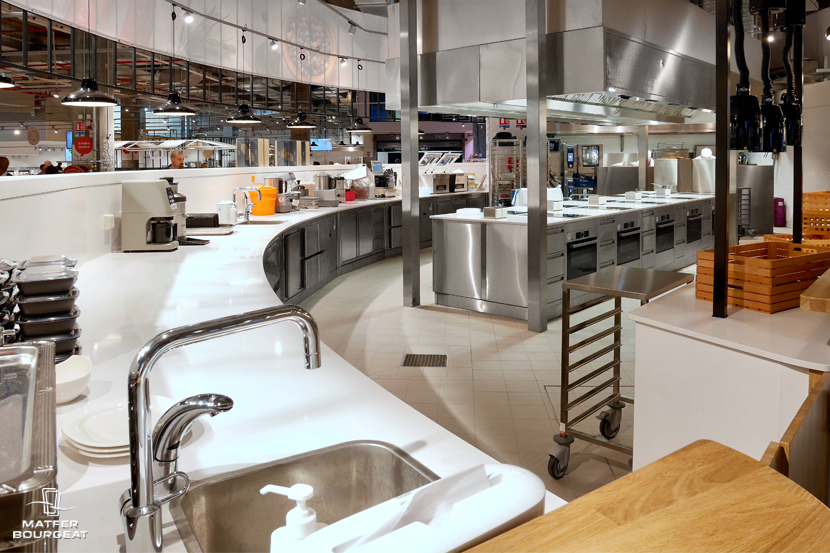 The objective was to create a pleasant place for cooks. There, they can work comfortably and store fresh produce easily.
As a result, this atypical place will delight your taste buds with refined and fresh products.
The installation was titanic due to time constraints. We mobilized more than twenty colleagues who worked virtually 7 days a week on the project. It was a challenge that was met in only 3 months. It was possible thanks to the know-how of the Matfer Bourgeat Group and the various parties involved in the project.
A custom-made kitchen designed to meet specific needs.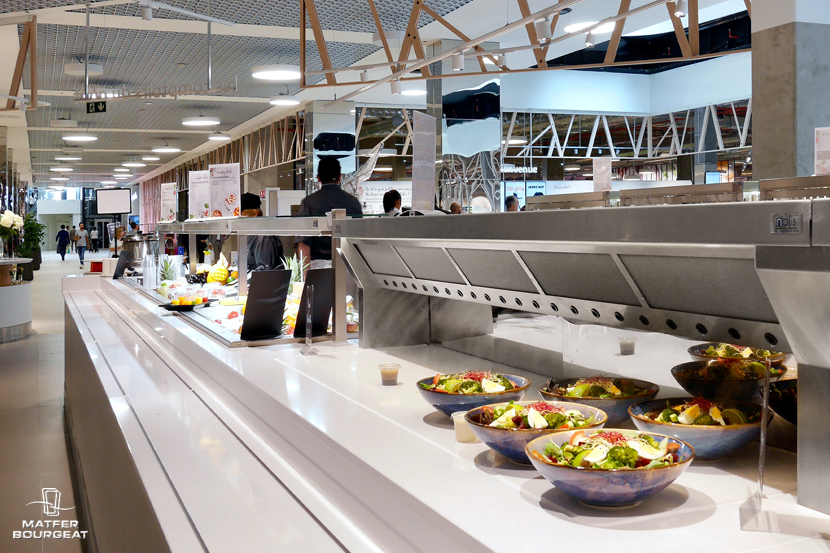 Responding to the demand, 220 meters of customized self-service lines in their technical conception was designed and manufactured.
Specific equipment included a caviar display case, a refrigerated reserve with glass doors, a two-level raised refrigerated tank, an ice cream storage unit, a heated lamp unit for the pass hatch and a large refrigerated display case for the store's packaged products.
Use of environmentally friendly technology.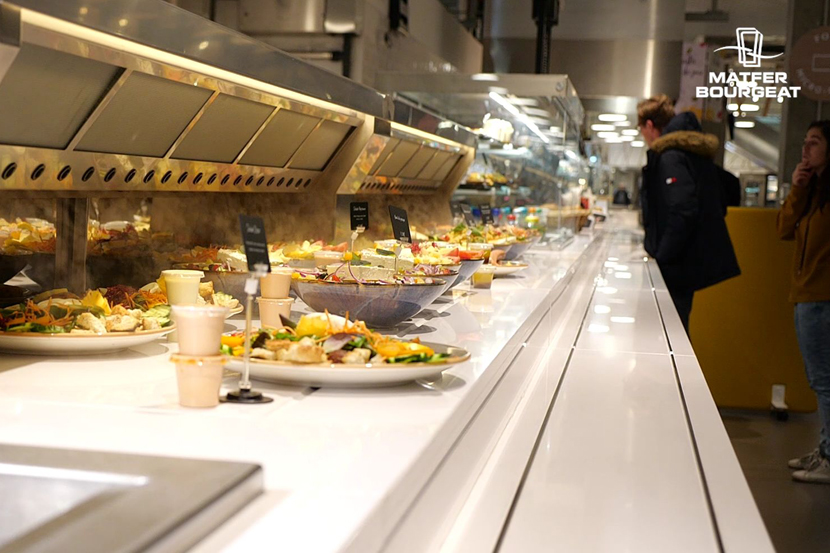 With regard to cold production, the Matfer Bourgeat Group has used a particularly environmentally friendly technology as CO2 is the only liquid refrigerant with a GWP (Global Warming Potential) of 1, making it the most commendable fluid.
This project corresponds perfectly to the values and know-how of the Matfer Bourgeat Group, highly oriented towards design, conception and custom manufacturing combined with respect for deadlines, expertise in cutting-edge technology and respect for the environment. It is also a fine example of our passion for taste that leads us to design equipment that excites and creates consumer appetite.