Always in phase with the needs of the professional, Matfer designers create new tools to facilitate preparation for ever greater efficiency.
The Matfer "Prep Chef" multi-cutter is designed on a single base on which 9 cutting tools are interchangeable, a support for many different cutting possibilities.
Thanks to several blocks which can be selected according to your needs, you can obtain perfect and smooth cutting results.
It offers evenly cut products for effortless, professional dressing.
After using, this professional cooking tool can be fully machine-washed.
THE BENEFITS OF THE PREP CHIEF "CLASSIC" AND "COMPACT" VERSIONS
Efficiency: Clean, easy cutting thanks to hardened steel knives. Cutting results guarantee impeccable display of products and optimal preservation. Interchangeable blade blocks. Ergonomic: large, ergonomic and safe handles. Comfortable: quick operation thanks to spring-loaded pusher. Convenient: cut waste is collected in a tray directly placed under the appliance.
"Classic" version with the variety of accessories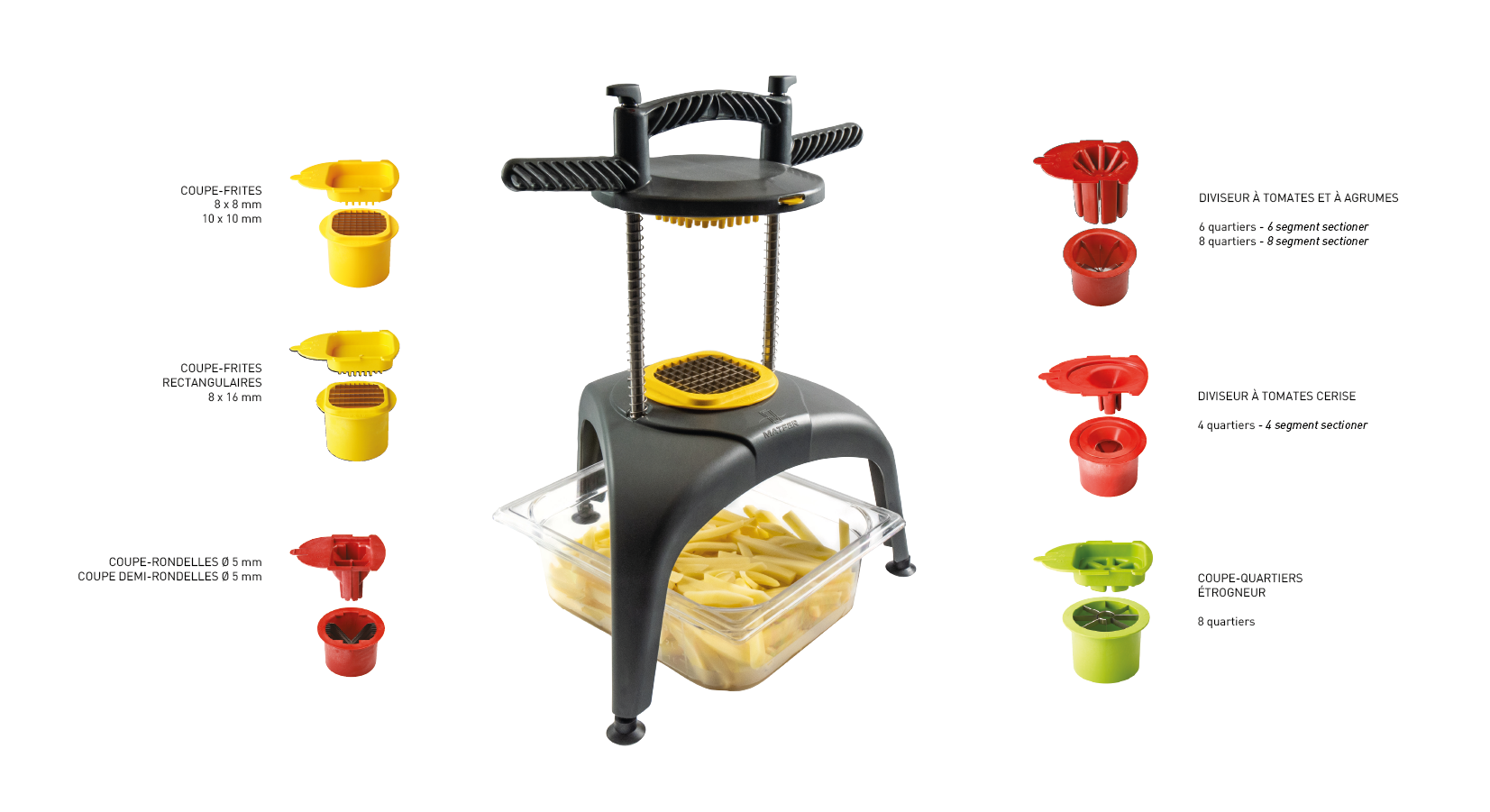 "Compact" version with the variety of  accessories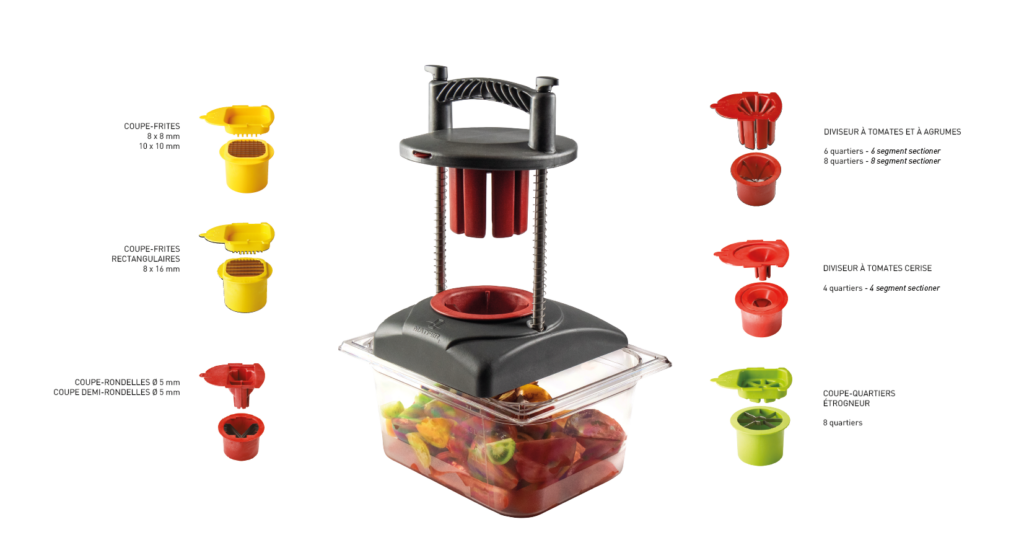 They can be used for :
Making French fries (find out more about our professional fry cutters),
Dividing tomatoes or citrus fruit,
Dividing cherry tomatoes,
Quarter and core apples,
Cut into slices.
Two other tools are available to be adapted to Prep Chef classic and compact: