Equipment in line with today's catering needs.
NEW ERGONOMIC SORTING TABLE TO COMBAT FOOD WASTE.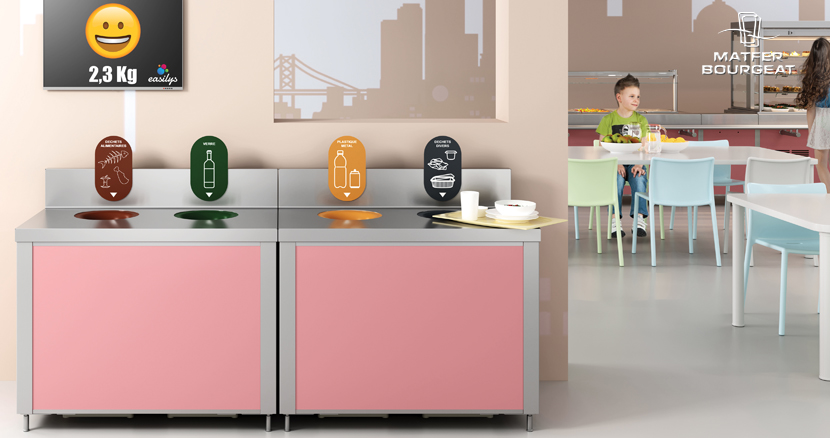 With this new sorting table Matfer Bourgeat's unique ergonomics are designed to provide users with comfort and practicality: the three rip holes, flush with the worktop, allow the tray to be placed in a more stable position and glide more smoothly. Cleaning of the area is also optimized. What's more, the absence of ramps means that users, especially children, can get close to the waste disposal holes to make the operation easier. Another major advantage is that Harmonie is a completely self-contained, battery-powered table. With no connection constraints, it's not only easy to move around, it's also aesthetically pleasing and more hygienic, without the unsightly wires that aren't always clean.
Matfer Bourgeat has also developed decision support, with two optional weighing systems: digital weighing, which shows the quantity of waste by category, and wireless connected weighing, thanks to a long-life battery. These weighings enable all the figures to be integrated into the kitchen management software. Collecting and analyzing this data has a number of advantages: it can be used for educational purposes; it can be used to check and control waste as part of compulsory processing; and it can be used to modify purchasing habits, reduce quantities, etc., in order to combat wastage, the new challenge facing the catering industry.
NEO, A NEW STYLE OF BREATH GUARD TO PERSONALIZE FOODSERVICE EQUIPMENT.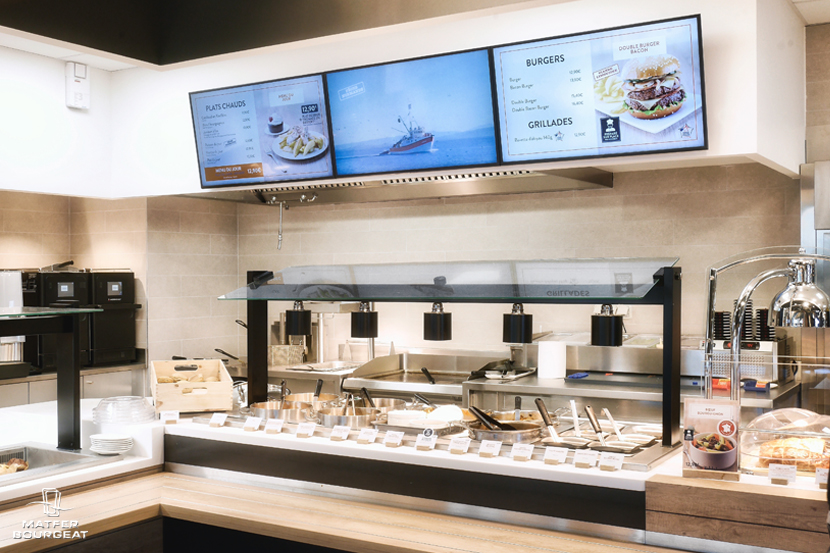 Personalizing equipment is essential in the foodservice sector, especially in the corporate and hotel sectors, to highlight the characteristics of the location. Matfer Bourgeat is keen to give its customers a choice of worlds. As a result, the style of the uprights of this breath screen has been redesigned to provide a larger surface area that can be used for customization: custom decorative elements (wood, etc.), epoxy paint, etc. Thus, Neo offers a new style a new, more stylish breath guard, including the option of playing with a new, more homogeneous and powerful LED light, as well as adjustable inclination.
GASTRO TRAY, THE SAFE ALTERNATIVE TO PLASTIC PRODUCTS.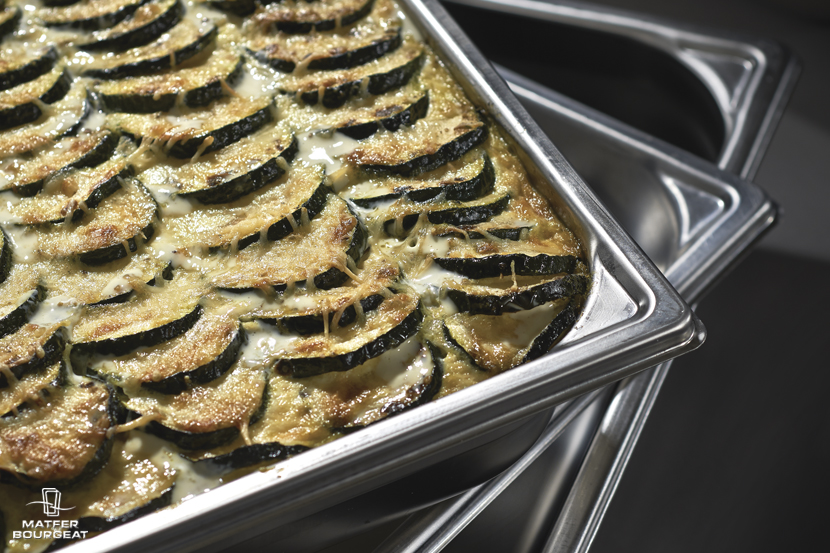 Bourgeat is the only manufacturer in France of these bins, which are made from European stainless steel, a true guarantee of quality. This is an essential challenge for this historic House material, in response to the regulations in force since January1, impacting single-use plastic products as part of the ecological transition.
Matfer Bourgeat has successfully met the challenge of putting stainless steel containers back at the heart of foodservice kitchens. Stainless steel has the enormous advantage of being safe and durable; its composition is harmless to health; it's a reusable, washable, durable material… It resists corrosion, heat and cold. It is also recyclable, with no packaging waste. And that's not all, it's also versatile and has a 10-year service life. In short, the stainless steel tub is a sure bet for professional kitchen equipment!