Daniel Nuss, a globe cooker in constant search for quality and originality.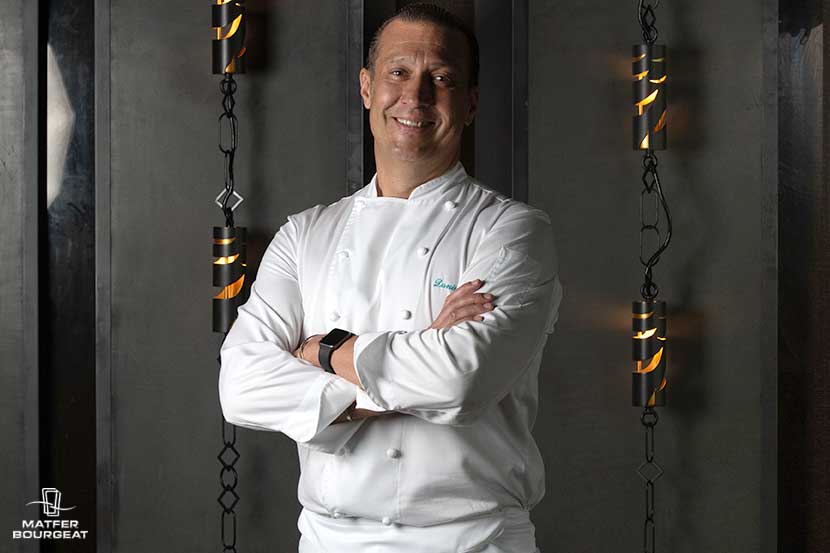 WHICH REGION DO YOU COME FROM ?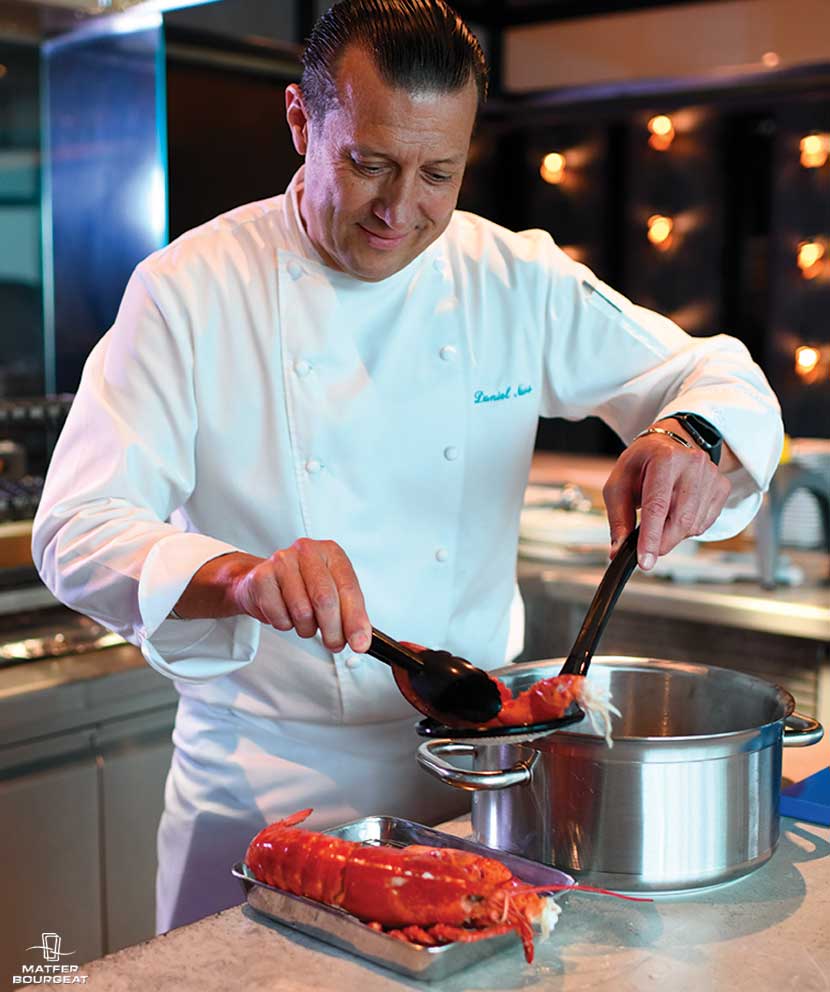 I come from a small village near Strasbourg called Geispolsheim. I lived in Alsace until I was 18 and did my apprenticeship in, at that time, a beautiful Michelin starred establishment. That was a few years ago, before I started traveling. My travels began by dreaming of new products and new destinations.
WHY DID YOU FALL IN LOVE WITH DUBAI ?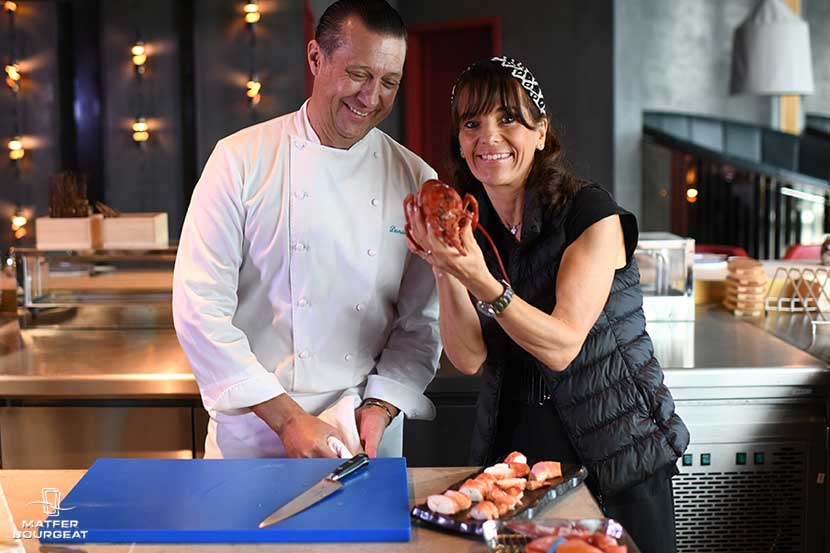 Because all the products were there, everything was delivered after a phone call, and anything was possible. At the time, Dubai was fantastic and in full swing; everyone wanted to eat French, and discover something new. There was great camaraderie between the chefs as everyone knew each other. It was extraordinary for me to be able to develop in every way. Products would be imported and we really ate well. This is what people wanted.
HOW DO YOU WORK WITH ALL THESE PRODUCTS ?
At first, I would offer dishes depending on the customers. Chefs worked at home a lot with fresh produce imported from France and customers would choose their basic products. Today, it's different: we are the ones who create and we get more pleasure from working in the kitchen. Especially now that kitchens are open, like here. Chefs are performing on a front stage and people love it.
What does being a French chef in Dubai mean to customers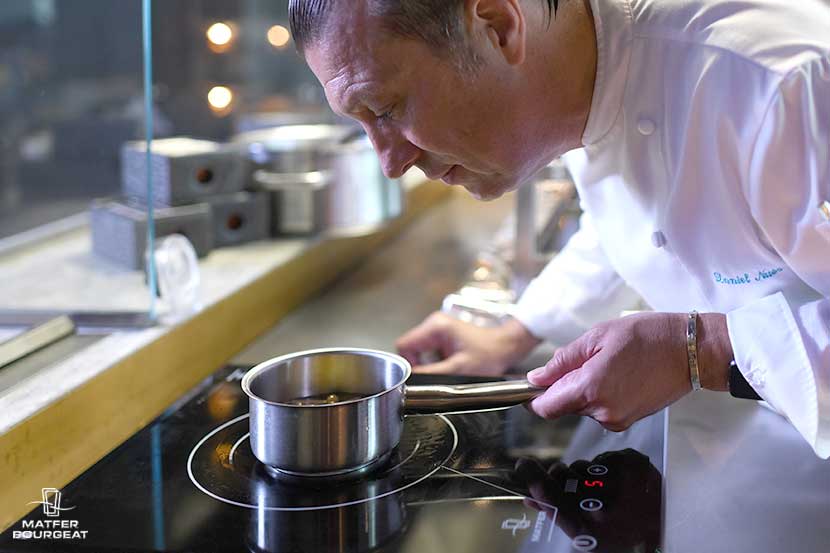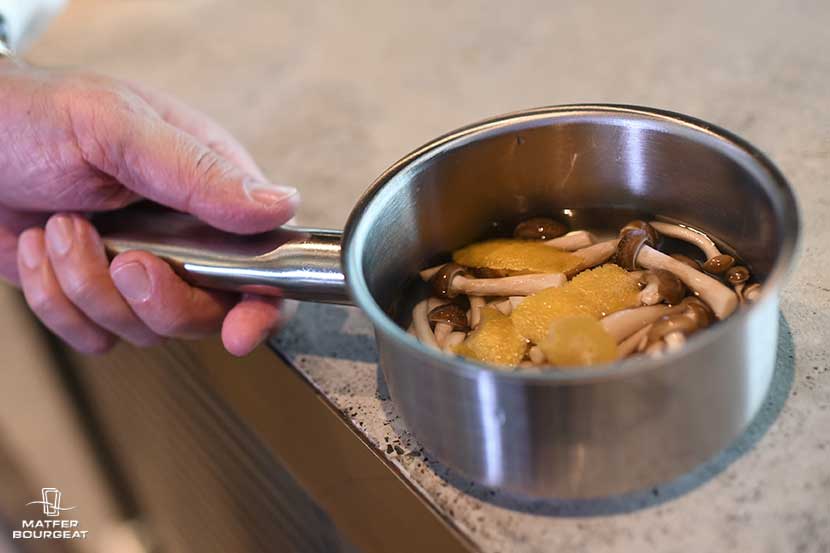 There is a certain level of trust thanks to the know-how we grew up with. Having a French passport here certainly helps. Well … All of Europe in my opinion has unique qualities. But now there is all the new cuisine, like Japanese cuisine, which has taken off everywhere. For me, the product is fundamental. As an example, I spent some of my vacation in Vietnam when I was working in Cambodia, and I loved the products, the fresh herbs, the combinations … for me it is one of the most stunning cuisines!
You have a classical culinary background. Do you always return to the basics ?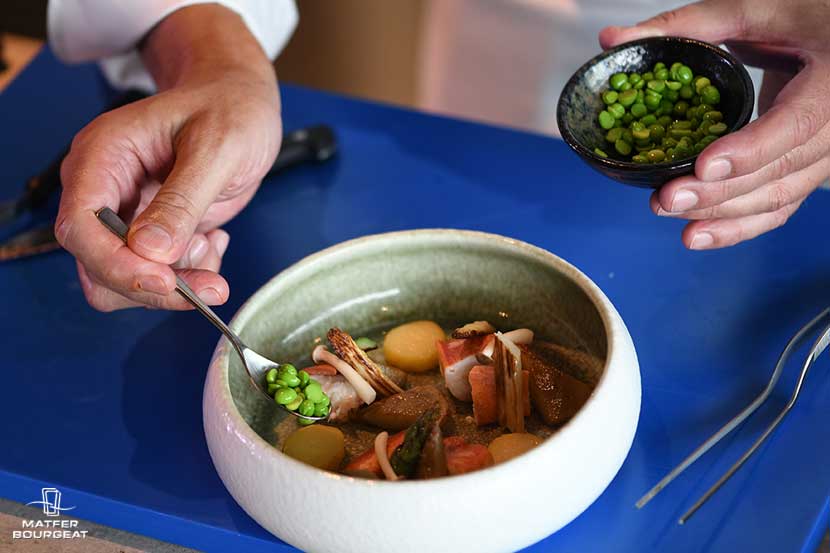 I always say:
If you don't know the basics, you can't make good combinations, and it is impossible to create. This should never be forgotten. It has been this way for thousands of years!
Do you expect these values that you cherish from your equipment suppliers ?
Yes, of course, because this equipment is fundamental. If it isn't good and if you don't trust the equipment that is going to be used all day long when you are serving 150, 200 covers, then it's not worth it. For me, Matfer Bourgeat is not just equipment; it's a union, like marriage. Like when I come home! We discuss the products and developments, and this is heaven to me.
What is the criterion that inspires your trust ?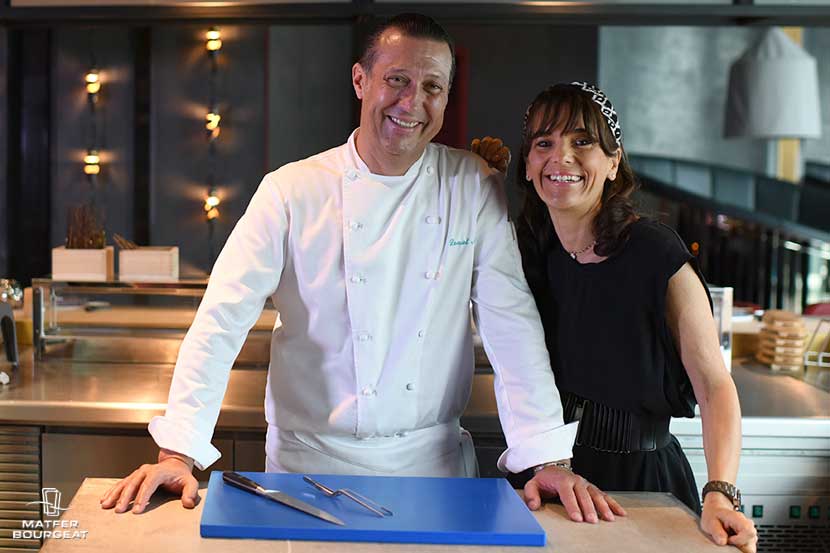 Matfer Bourgeat is a product that is made in France. If the product has a flaw, which can happen in any production, it is replaced. That is a guarantee of trust. This brand is renowned worldwide, and having this label that proves French know-how exports so well is very important. You can research the market and it's incomparable! It is preferable to invest a little more in order to have equipment that will have a long lifetime of ten to fifteen years.
Have you always chosen Matfer Bourgeat ?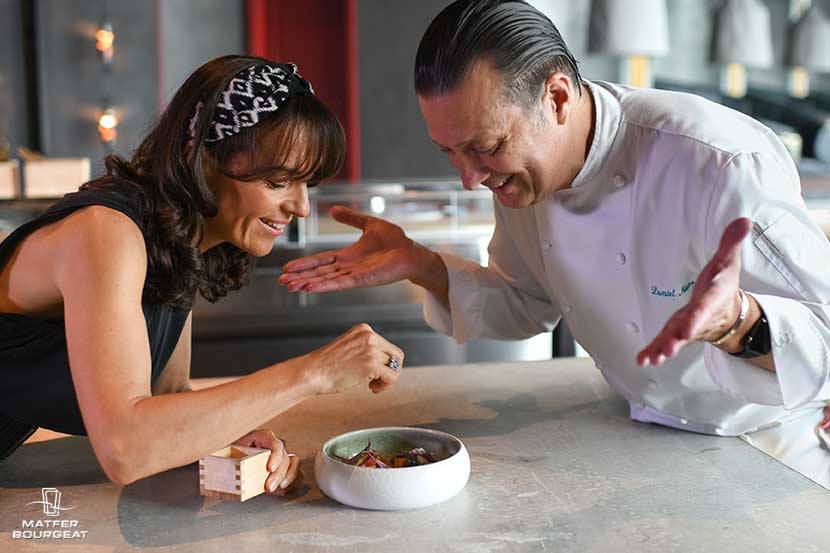 Yes, I've always reached out to Matfer Bourgeat, especially as we have very pleasant contact with the sales team, which makes things easier. I know the products and am informed as soon as there are new products coming out, and we always stay in touch for the next step.
WHAT ARE YOUR ESSENTIAL TOOLS ?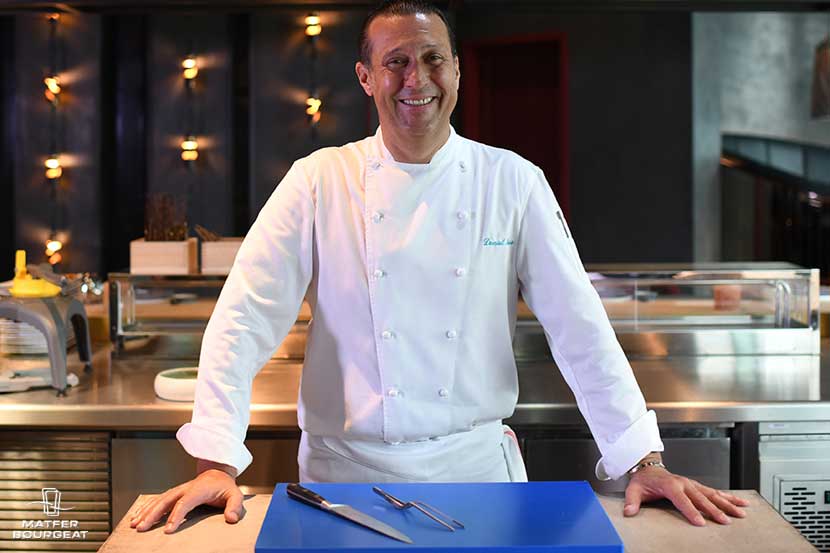 A knife that feels good to hold with a 20 cm blade. It's my favorite tool and to me it is really all-purpose. To prepare fish, meat… and for rabbits!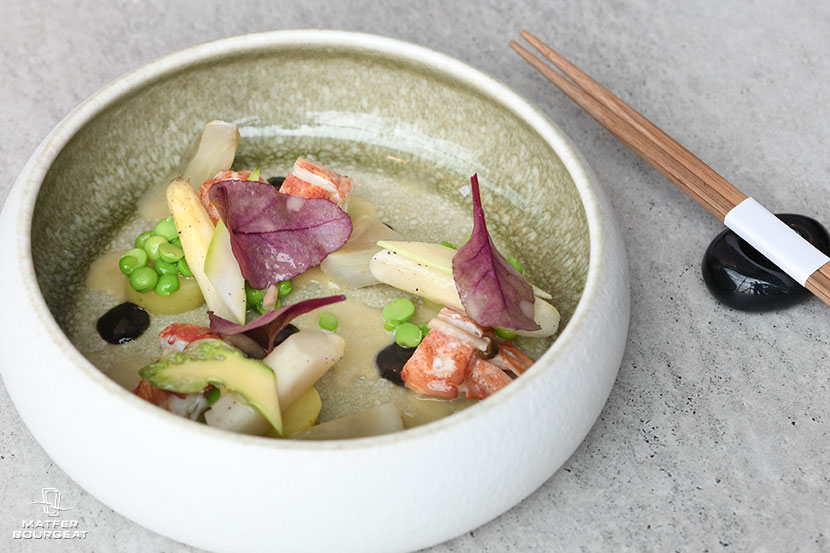 RECETTE DE LA TARTE AUX POMMES PAR CÉDRIC GROLET
Réalisez la tarte aux pommes de Cédric GROLET, quand beauté rime avec simplicité