These new jugs are modern, solid and stackable!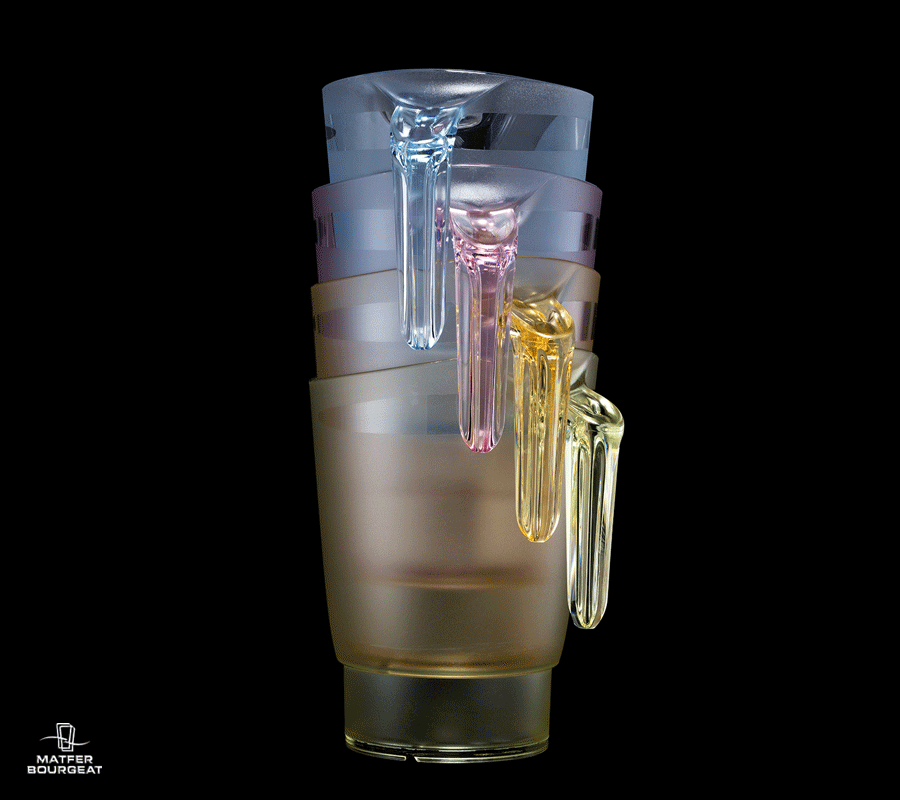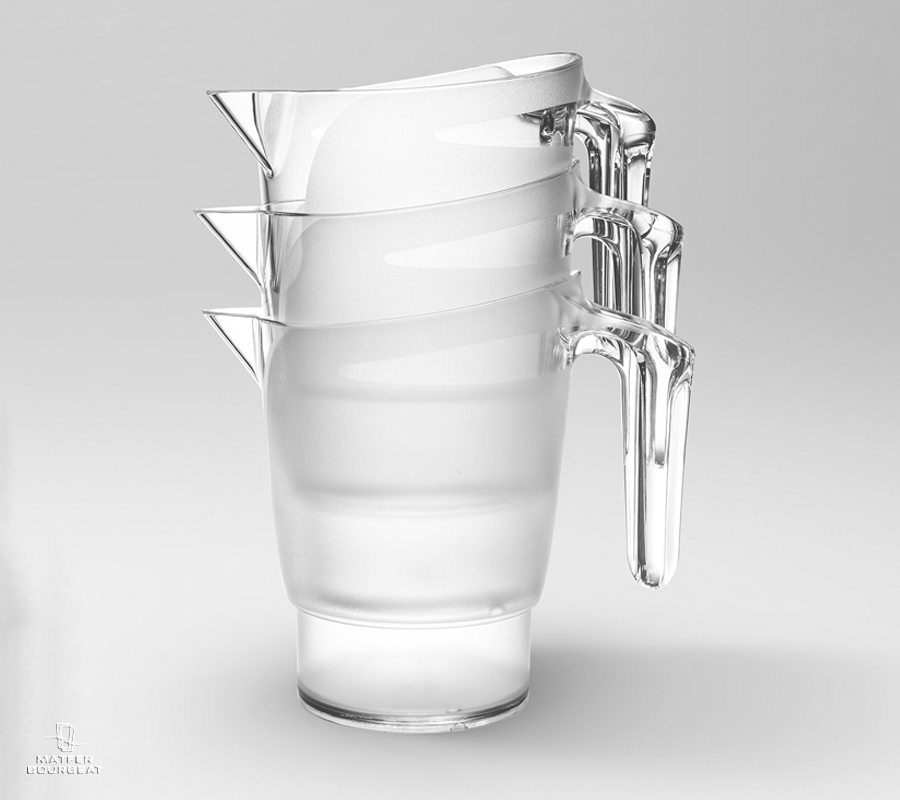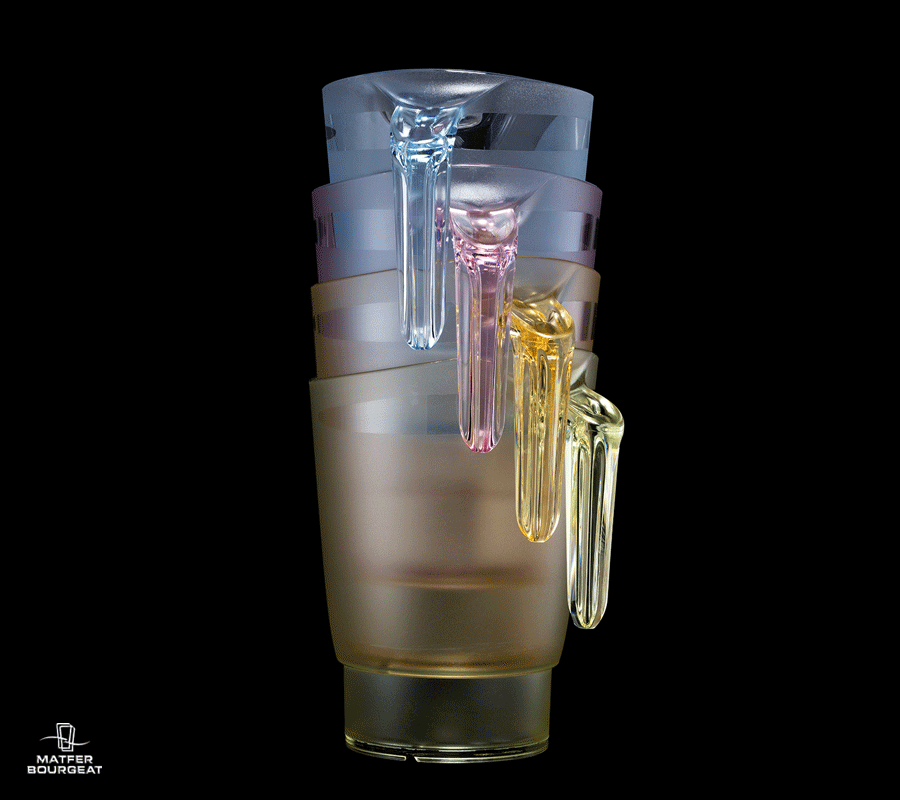 Because Matfer Bourgeat never stops trying to perfect its products and update its designs, it is now able to offer a new range of jugs. Modern and trendy with their clear colours that give glass-like appearances, these skilfully crafted jugs are easy to use and can meet precisely the needs of restaurant owners and their customers!
Jugs and carafes: kings of the table!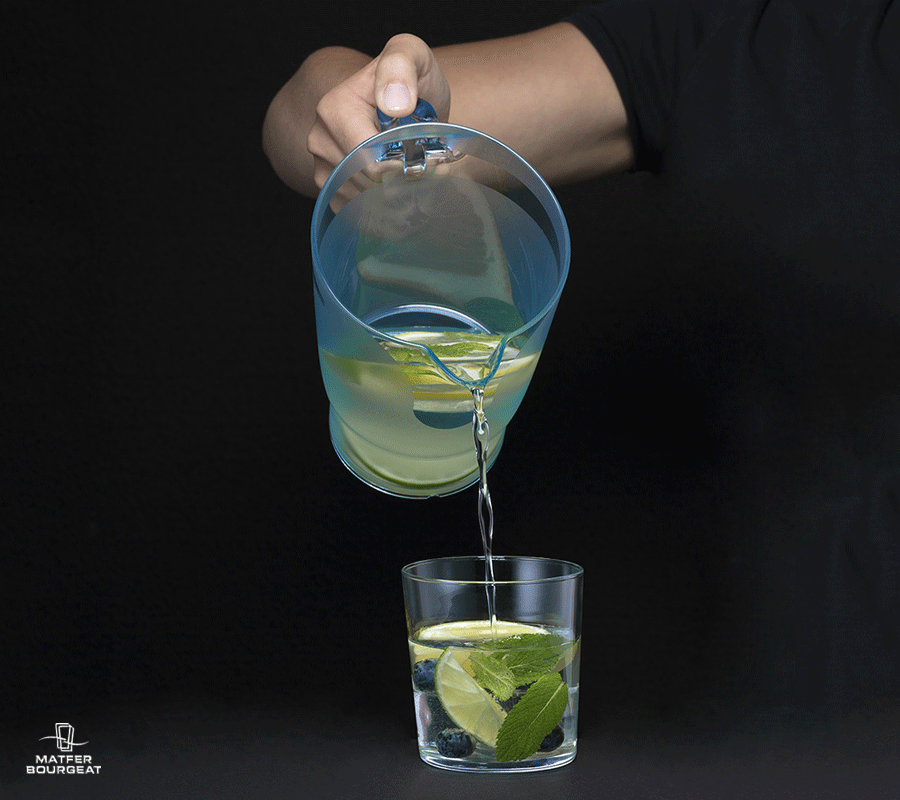 When you are a catering professional, whether in the restaurant business or canteens, every detail is important. So, tables must be served with a style that reflects the establishment's identity while being as practical as possible. The functional aspect is crucial both for customers, who expect to be able to use utensils with the utmost ease, and for restaurant owners, who need to store the equipment conveniently and want it last as long as possible. These concerns are especially true for jugs and carafes. As they will be seen often, their design should be impressive. And because they are often knocked over, they must be solid. They also have to be of a good size yet simple to store. Matfer Bourgeat had all these factors in mind when developing a range of jugs and carafes that is modern while being comfortable to use, very durable and, what is more, stackable so they do not take up much space!
The Characteristics of Matfer Bourgeat jugs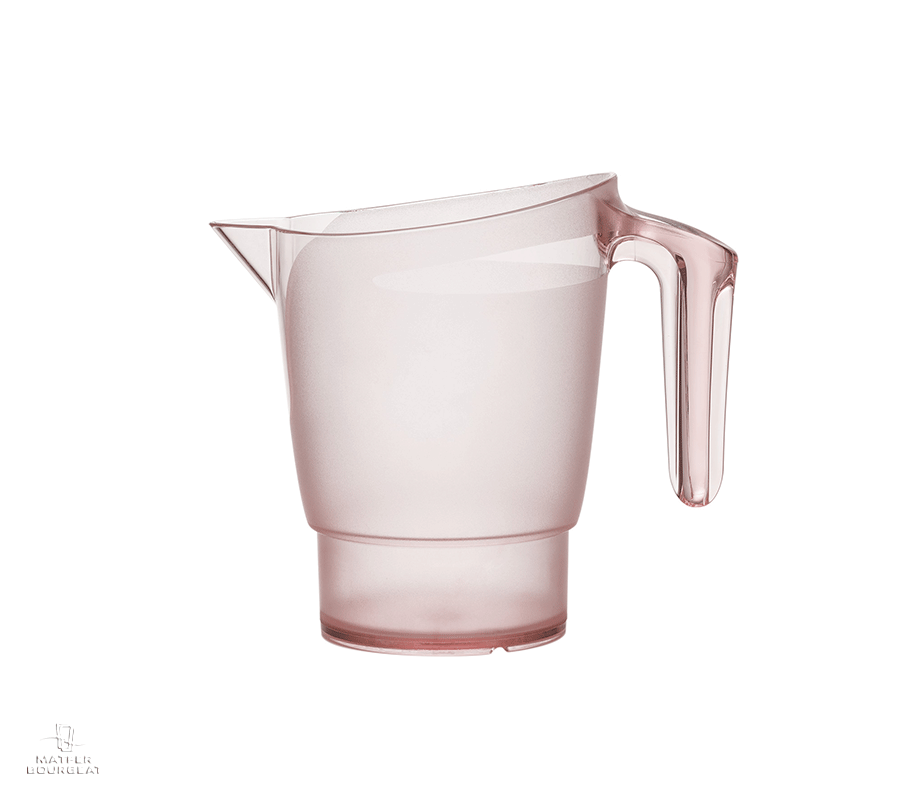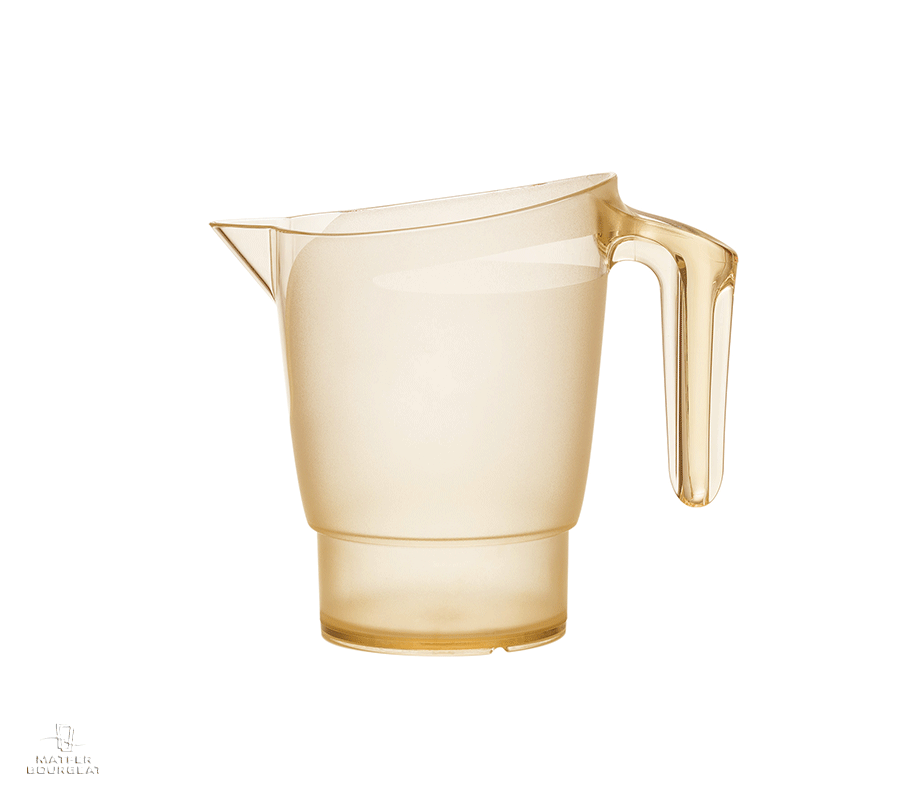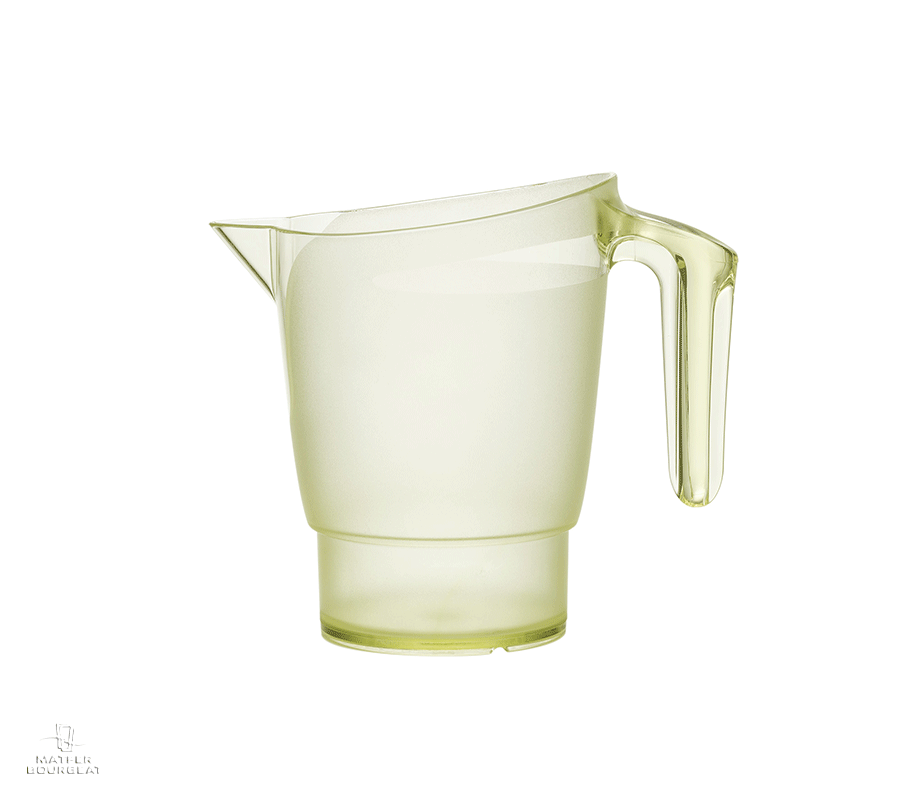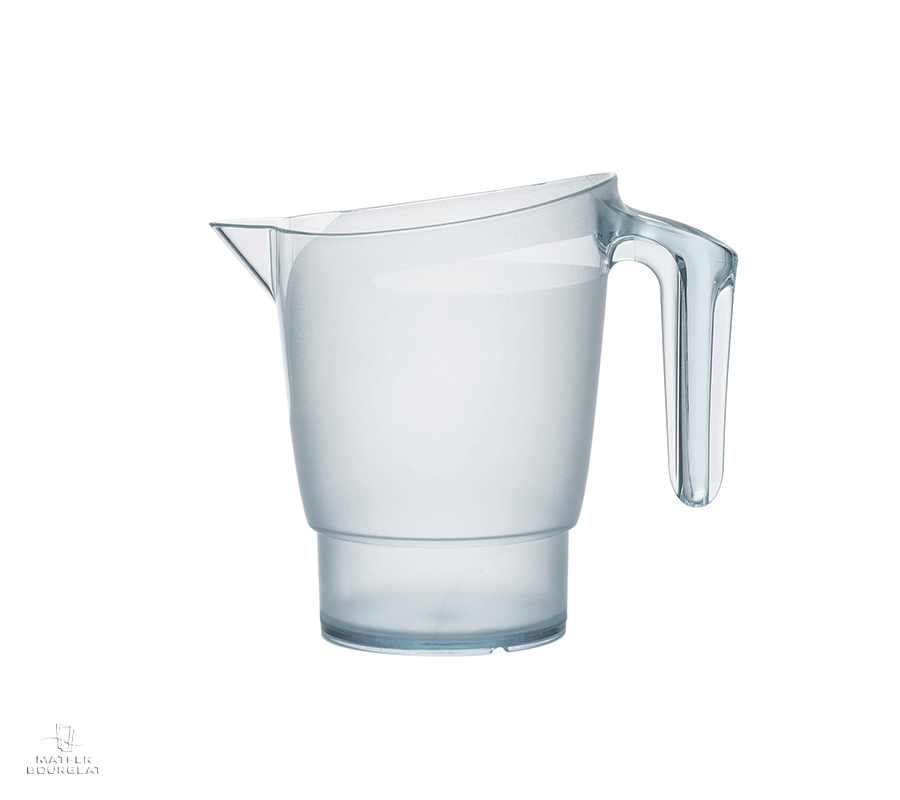 1 2 3 4 Previous Next With several ranges of jugs and carafes already under their belts, Matfer Bourgeat's teams devised the perfect upgrade for the latest range, keeping the qualities of the existing ones while adding improvements. They also succeeded in enhancing the style of a product that also performs a decorative role on tables! They plumped for a variety of cheery colours that are clear enough to look like glass. Imitating glass was also a big reason behind the use of copolyester, which has the additional merit of being highly shock resistant.
The grained finish on the base increases stability while a similar finish on the handle improves grip. The conical shape limits the amount of space taken up on the table while allowing for ample capacity.
Made-to-measure jugs for hospitals and contract catering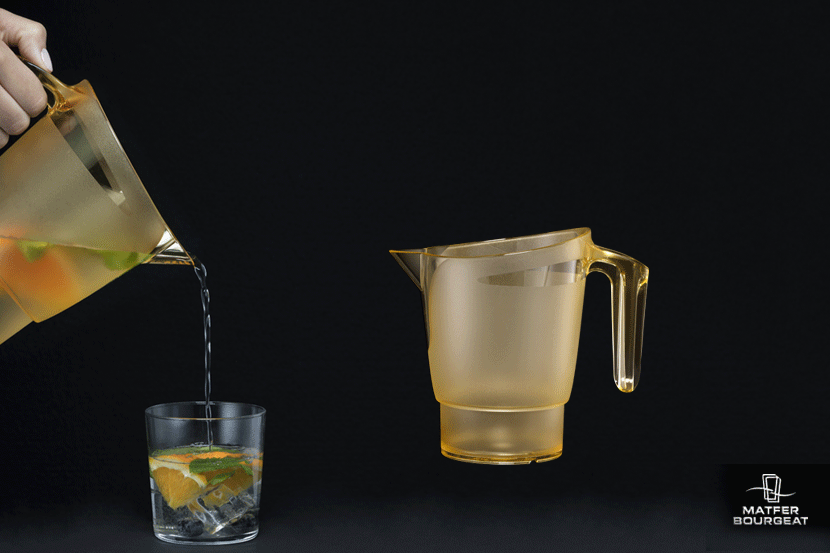 pichet-orange-profil-usage Modern, easy to handle, durable and stackable, Matfer Bourgeat jugs have all the qualities required by hospital restaurants, especially when it comes to serving drinks such as beer, and also in cafeterias and canteens. These elegant and practical products are designed to please customers and restaurant owners alike!