The iSi Nitro Whip for cold brew coffee
Nitro coffee is all the rage at the moment, coming to us from the United States! This cold brew nitrogen coffee may just be the very next thing to appear on your café, bar or restaurant menu. With the new Isi Nitro Whip, Cold Brew is being transformed into Nitro Coffee!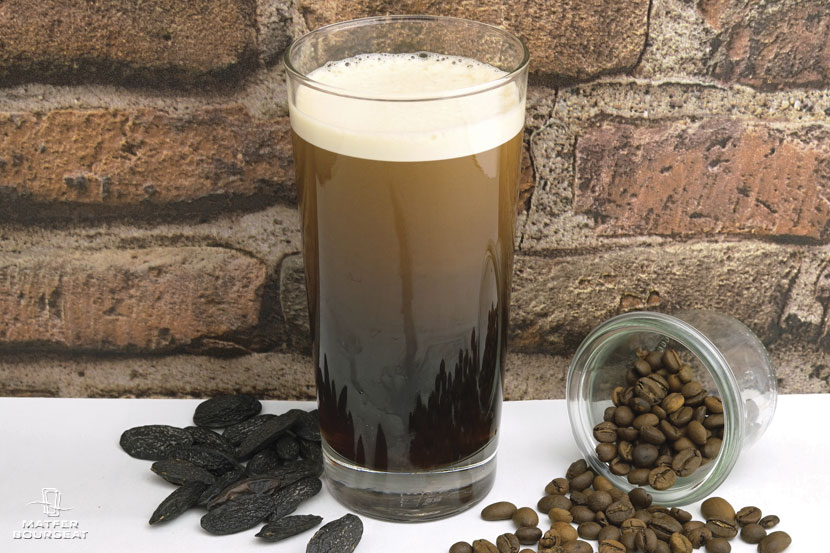 The new Nitro coffee trend
Cold beverages are driving the most rapidly developing trend in the beverage industry. Amongst these trends, one stands out in particular for its popularity: Nitro coffee. Already highly acclaimed across the Atlantic, this cold brew coffee with nitrogen is sweeping European bars and restaurants, especially in France. This system will allow you to stage the cold brew coffee service with a cascading foam effect that hits the sweet spot of customers every time! When customers savour it, one sensation unfolds on the palate after another, unlike any other.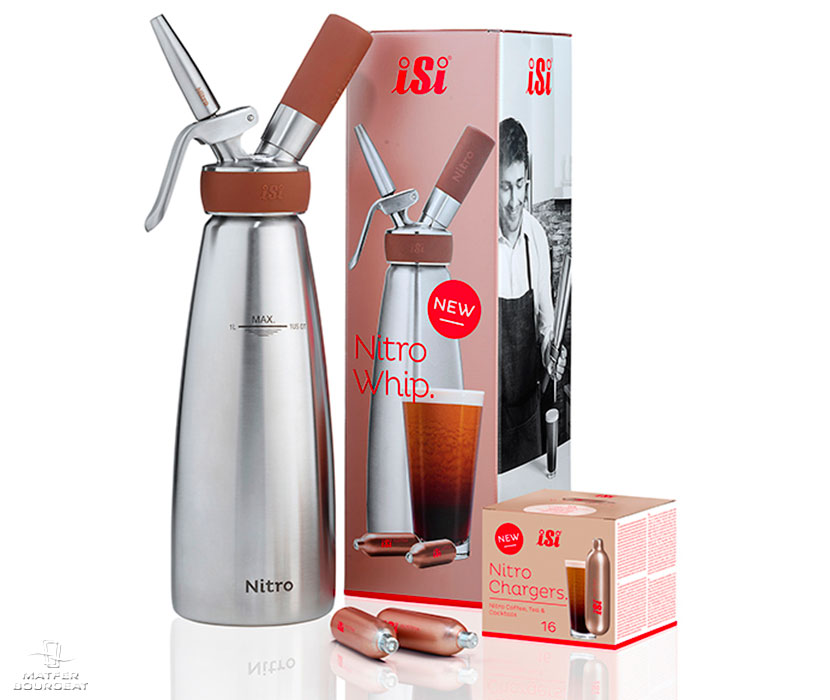 A high-performance professional tool with multipurpose functionality
The iSi Nitro Whip has been designed to facilitate and optimise the infusion of nitrogen in coffee. NSF-certified and designed for professional kitchens, this ISI branded tool, a Matfer Bourgeat France exclusive, is made of high-quality stainless steel to ensure safe use and high durability. In terms of cleaning, nothing could be easier, as the infuser is fully dishwasher safe.
The iSi Nitro whisk allows you to create your own signature drink, setting yourself apart from the competition for a minimal investment cost (it does not require electricity), which can enrich your menu at a very low cost owing to its multipurpose functionality (iced coffee, teas, cocktails, etc.).
A high-performance professional tool with multipurpose functionality
Practical, compact and offering multipurpose functionality, the new iSi Nitro Whip will tickle the taste buds of your customers, adding a unique, sweet taste to your iced coffees, teas and cocktails. The combination of cold brew preparation and nitrogen serves to add incredible depth of flavour. This allows you to prepare each fresh beverage quickly and easily while captivating your customers with the visual cascade effect, a true hallmark of the iSi Nitro Whip brand.