COOK A PAN-FRIED DISH – PROFESSIONAL COOKING UTENSILS – MATFER BOURGEAT
What piece of professional kitchen equipment do you use for autumnal pan-fried dishes?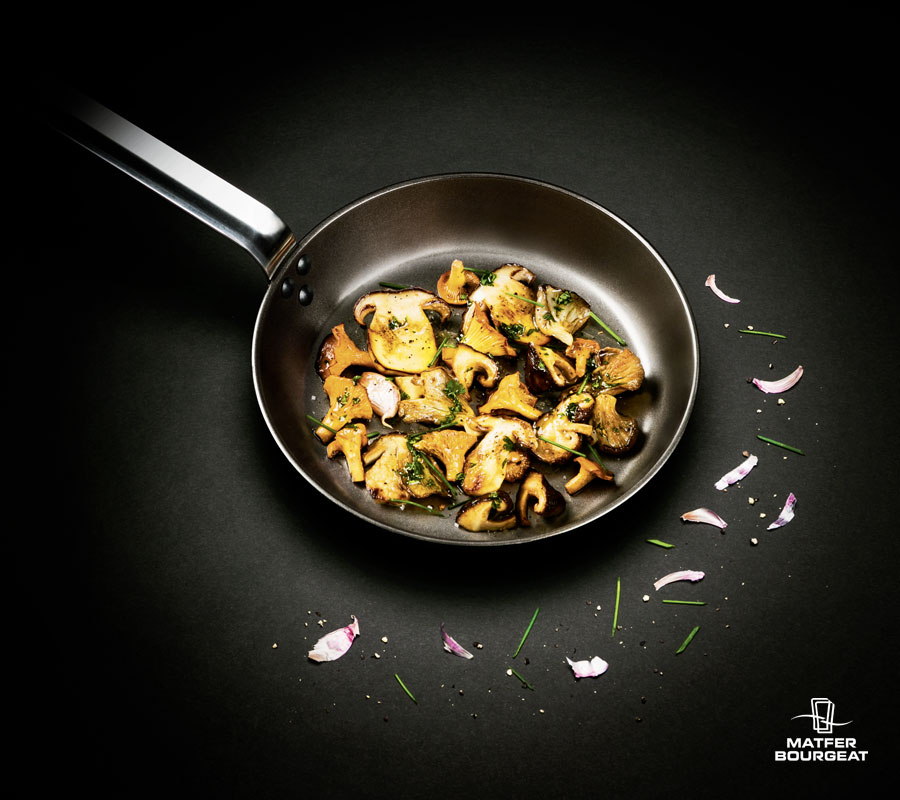 Summer has slipped into Autumn, and intense heat has been replaced by the first bracing coolness. It's time for pan-fried salads! Thanks to Matfer Bourgeat's professional kitchen utensils, cut vegetables and mushrooms with precision, then simmer and mix them as you wish in professional quality pans or woks, and serve them on elegant plates that accentuate the class of your stir-fries.
Japanese knives and cutting board
After choosing your seasonal vegetables and other ingredients for your recipe, it all begins with a good knife and a professional cutting board. For kitchen knives, an excellent option is the highly efficient Global vegetable cleaver with a honeycombed blade designed to create air cushions between vegetables and the blade, which greatly helps cutting and stops food from sticking to the blade.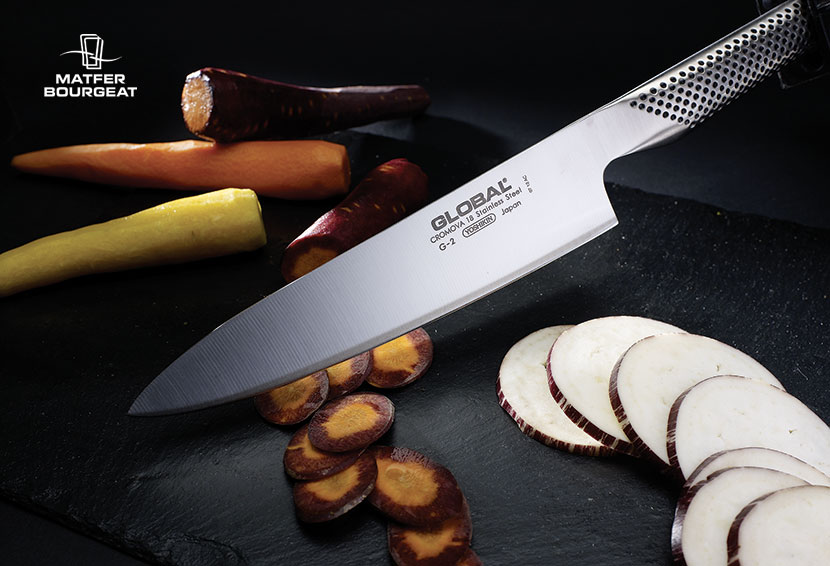 For the cutting board, turn to the one that sets the standard: the Ergoplan. What makes it unique? The GN bottom parts make the cut food slip directly off and also help peeling, cutting and dicing by freeing up the cutting board by not having to leave the knife there.  The other solution that Ergoplan provides is making it possible to raise the work level by 65, 100 or 150mm to help alleviate back pain often caused by dicing vegetables.

Professional quality stainless steel frying pan and wok for cooking
There are two ways to cook a stir-fry: with a frying pan or, of course, with a wok. For the first, it is advisable to go for the big Elite chef frying pan and its stainless steel handle. With this professional frying pan, you can cook food without fat. Compatible with all cookers, it is made with four anti-stick and anti-scratch layers. This is a must-have item for stir-fry dishes!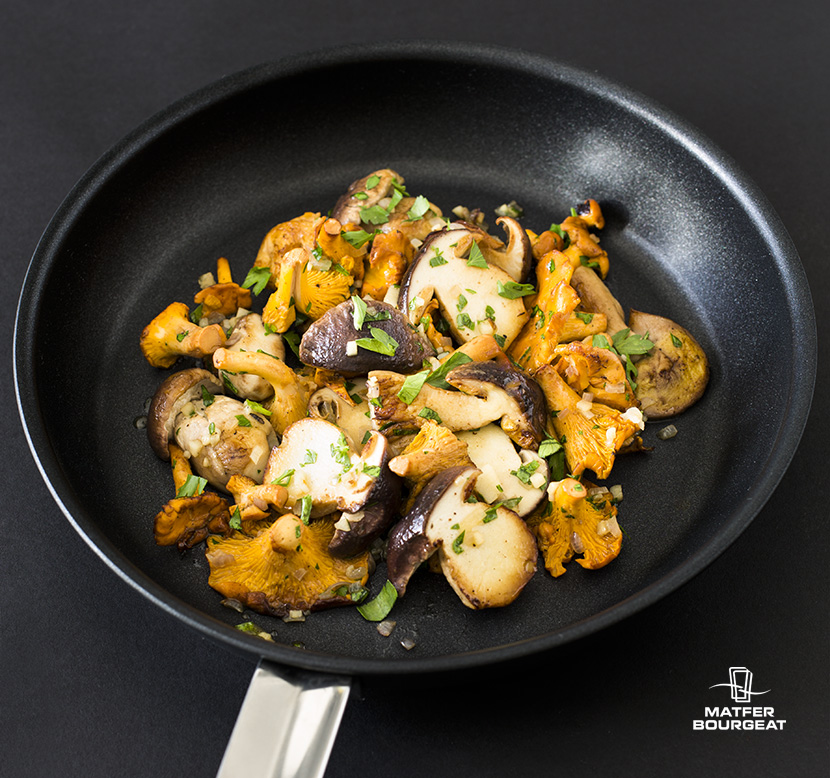 For the other, look to the elegant "ceramic tradition" stainless steel Wok, which can be used with gas or induction plates of the same shape. It, too, is anti-stick. Essential for letting the stir-fry's ingredients cook without sticking! This professional cooking tool is resistant to high temperatures up to 450°.
A Wok that can be complemented with its special spatula , designed specially to be adapted to its distinctive shape.
Plates, salad bowls and dishes for presentation
Is your delicious autumnal stir-fry ready? After all that work, you'll want to sserve it and present it in a way that makes it even more appealing. It is up to you to choose the receptacle that best suits the story you want to tell.
The white enamel with blue rim of the Snaak plate will perfectly underscore the vintage effect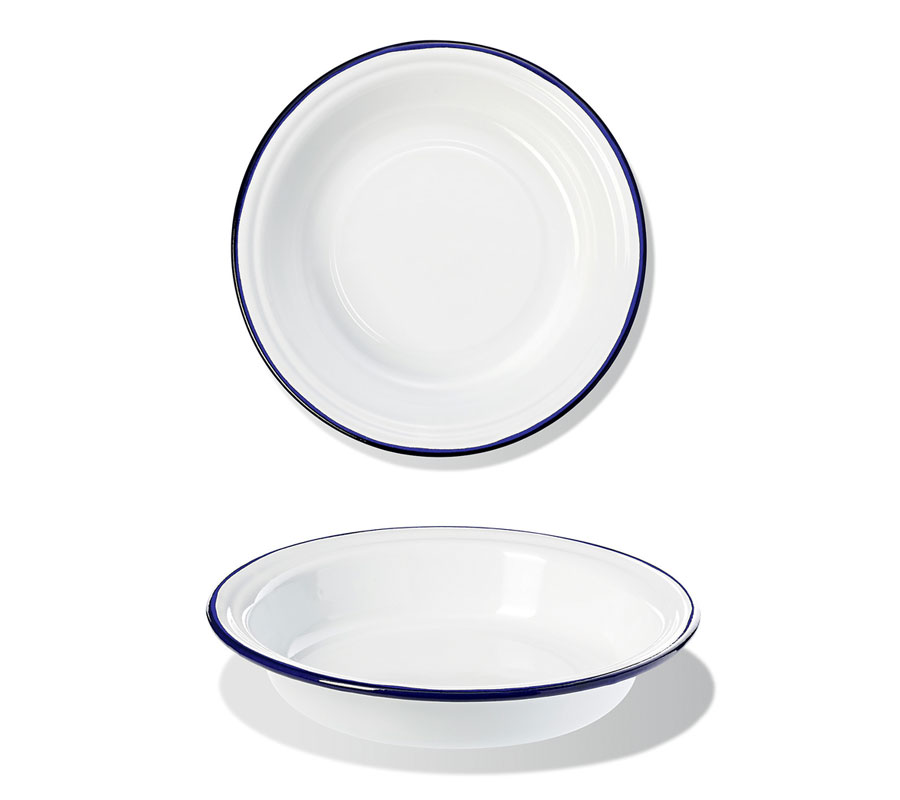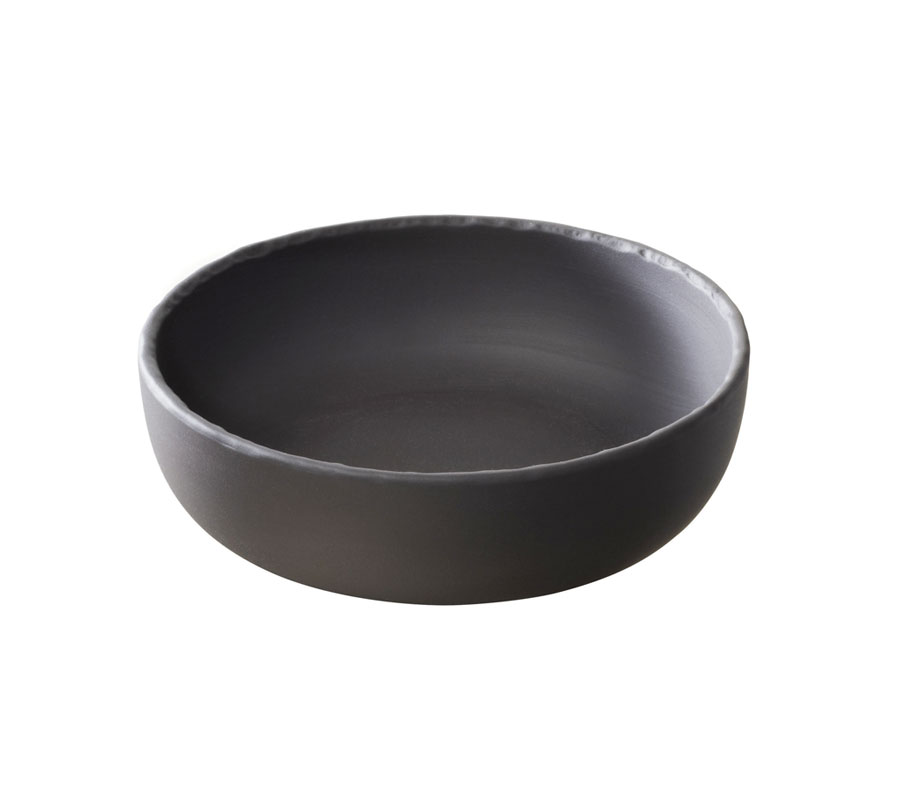 Retaining the modern style but promoting a refinement that certainly goes splendidly with the most gastronomically delightful stir-fried dishes, the porcelain plates from the range Satineo seem particularly fitting.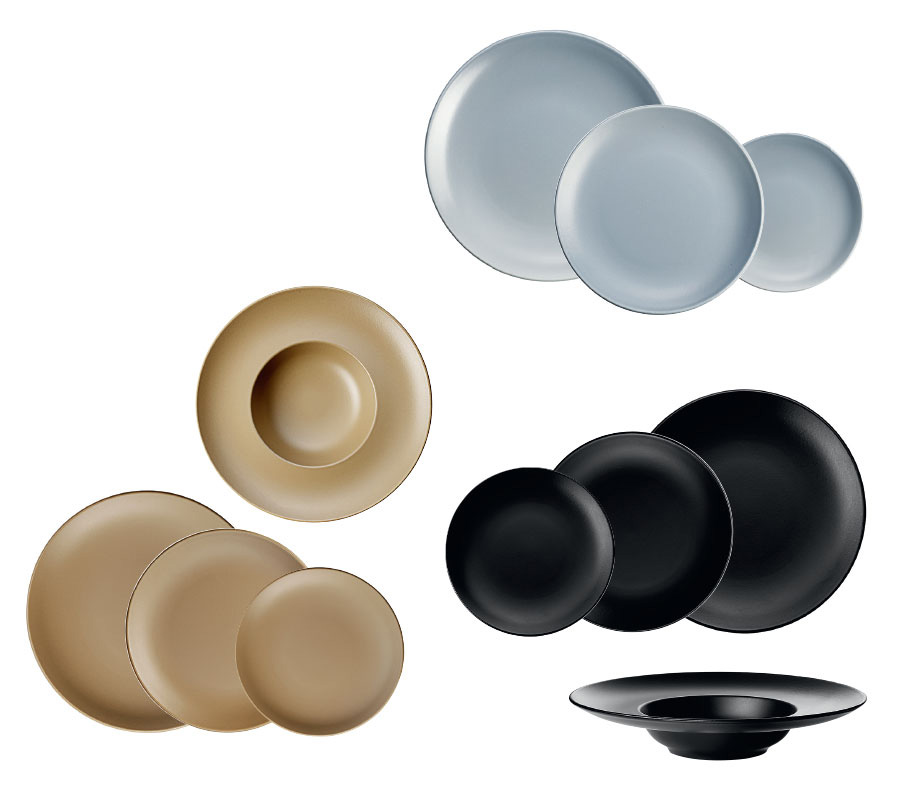 Lastly, for a more original touch, think about using the Slide ivory porcelain salad bowl and its asymmetric contours that will proudly present your amazing dish.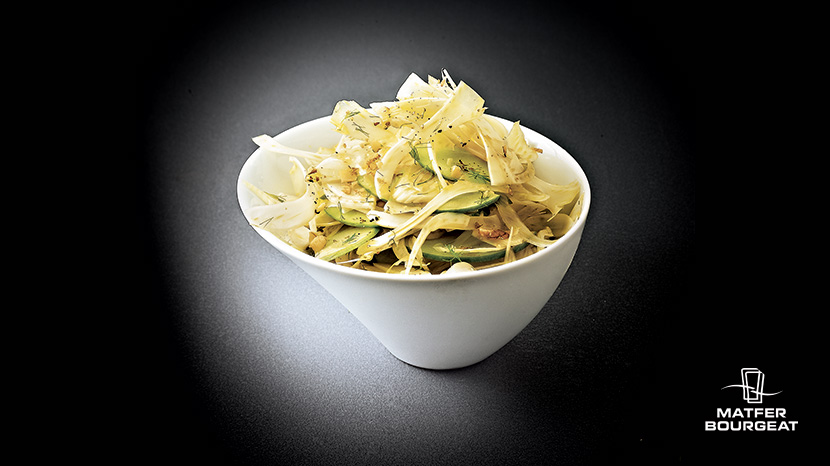 If you want to make individual portions and/or present them in an original way, the mini stainless steel pan will certainly attract your customers' attention.
Lastly, if you some of your ingredients need to be simmered, you could use the stainless steel pot.