Cook a pan-fried dish – professional cooking utensils – Matfer Bourgeat
What piece of professional kitchen equipment do you use for autumnal pan-fried dishes?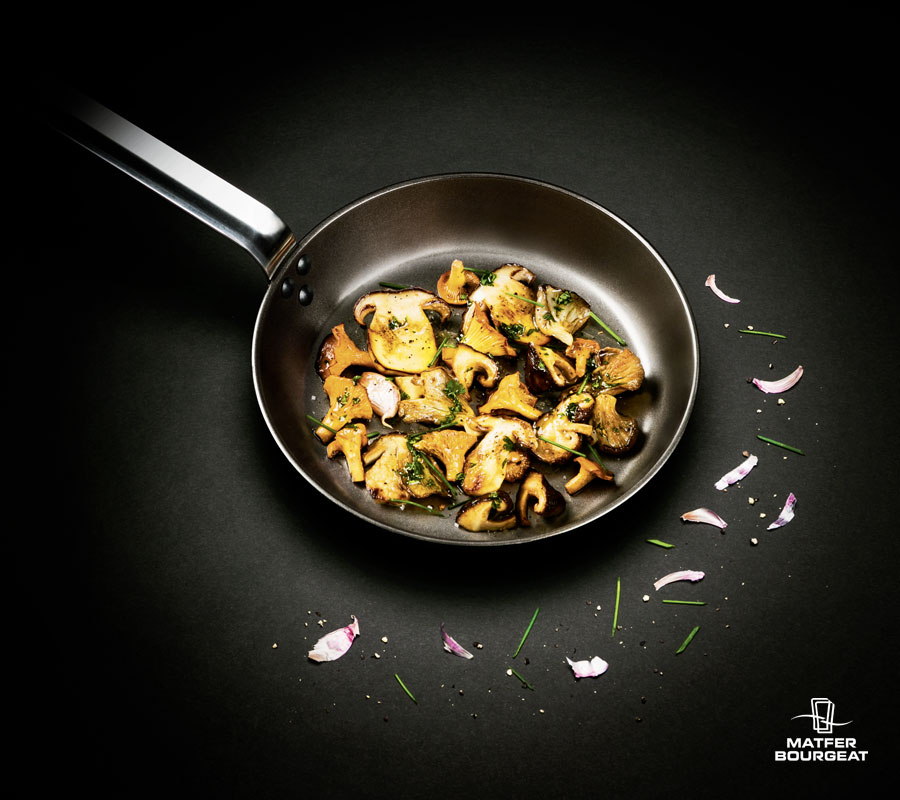 Summer has slipped into Autumn, and intense heat has been replaced by the first bracing coolness. It's time for pan-fried salads! Thanks to Matfer Bourgeat's professional kitchen utensils, cut vegetables and mushrooms with precision, then simmer and mix them as you wish in professional quality pans or woks, and serve them on elegant plates that accentuate the class of your stir-fries.
Japanese knives and cutting board
After choosing your seasonal vegetables and other ingredients for your recipe, it all begins with a good knife and a professional cutting board. For kitchen knives, an excellent option is the highly efficient Global vegetable cleaver with a honeycombed blade designed to create air cushions between vegetables and the blade, which greatly helps cutting and stops food from sticking to the blade.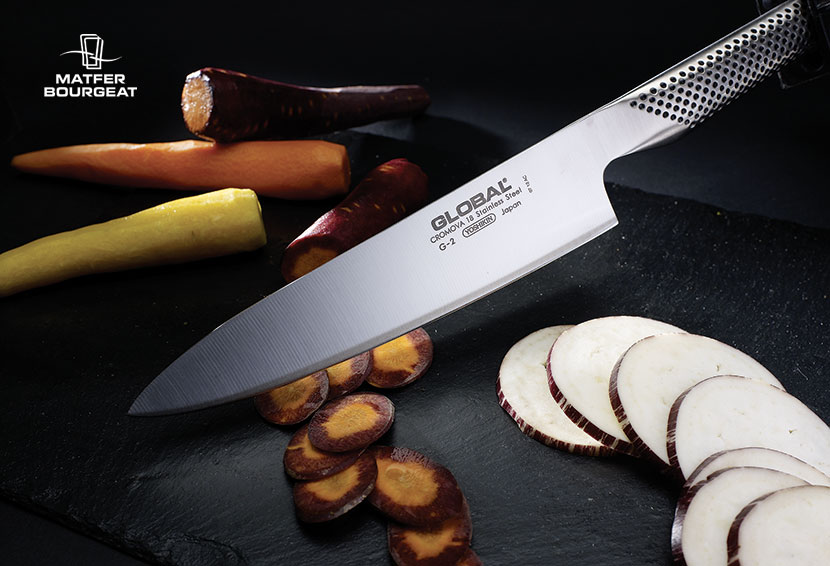 For the cutting board, turn to the one that sets the standard: the Ergoplan. What makes it unique? The GN bottom parts make the cut food slip directly off and also help peeling, cutting and dicing by freeing up the cutting board by not having to leave the knife there.  The other solution that Ergoplan provides is making it possible to raise the work level by 65, 100 or 150mm to help alleviate back pain often caused by dicing vegetables.
Plates, salad bowls and dishes for presentation
Is your delicious autumnal stir-fry ready? After all that work, you'll want to sserve it and present it in a way that makes it even more appealing. It is up to you to choose the receptacle that best suits the story you want to tell.
The white enamel with blue rim of the Snaak plate will perfectly underscore the vintage effect