JUICE EXTRACTOR AND ICE ROLL
You want to enrich or renew your culinary offer within your bakery? You want to offer innovations on your catering or à la carte buffet tea time services in your hotel?
Matfer Bourgeat presents you with some innovations for 2019, products that will offer you multiple possibilities and will give you just as many ideas!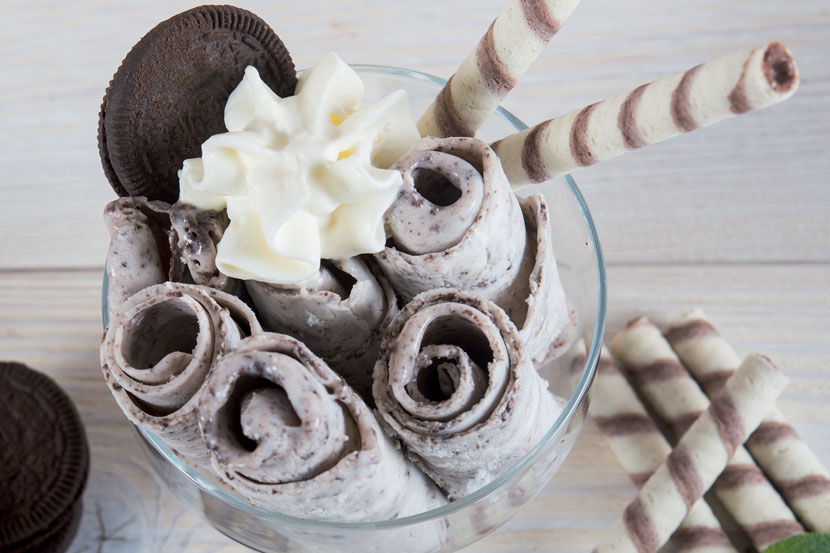 PROFESSIONAL JUICE EXTRACTOR WILL INSPIRE AN INFINITE NUMBER OF CREATIONS
How can you extract the best of your fruits and vegetables, but also different leaves (spinach, mint, basil,…), roots (beetroot, carrot, ginger…) and even plant based milks (almonds, nuts,…)?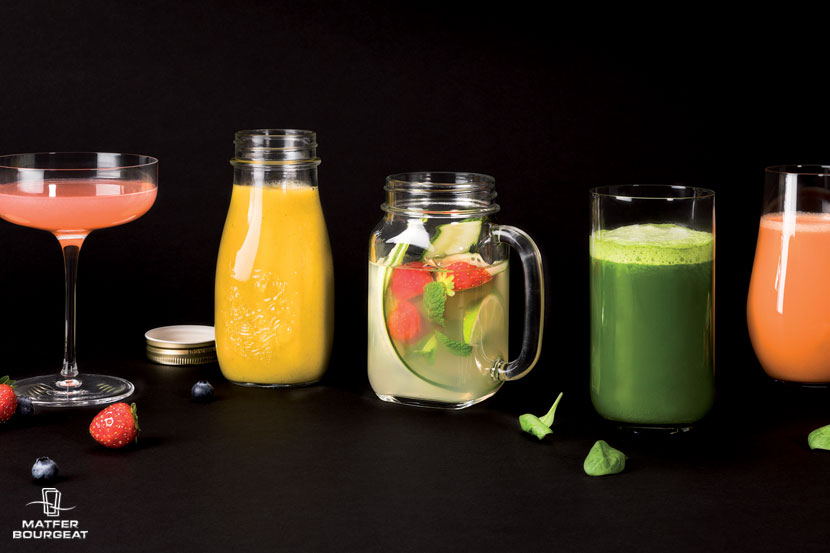 Matfer Bourgeat offers a high-end juice extractor equipped with a worm screw driven by a powerful motor (up to 24 hours of continuous use). It is comprised of a noise reduction system (50 to 60db) with a slow rotation, for silent operating. The incessant buzzing of the kitchen is over!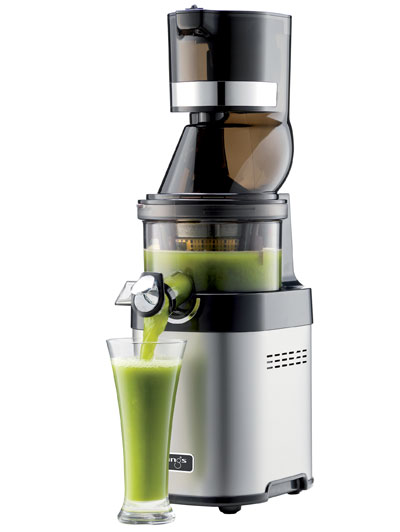 How does it work? The screw crushes the fruit and vegetables against the walls of the filter to release all of the juice and remove the fibre. Result: no loss of nutrients during the operation. The juice obtained therefore has exceptional texture and taste. Juice that also oxidises more slowly.
A bottleneck with a diameter of 88mm allows you to quickly introduce whole fruits and therefore avoid losing time spent on cutting. This bottleneck is also interchangeable to allow you to move from one ingredient to another in a few seconds. The cherry on top, this professional juice extractor has a yield of 40 litres per hour!
THE ICE CREAM ROL FOR ORIGINAL FROZEN DELICACIES
You have no doubt already heard of these unique cold groups. Originating from Asian street food and offering tasty frozen rolls thanks to an instantaneous freezing technique.
It's this type of innovative solution that Matfer Bourgeat proposes with its Ice cream roll equipped with the characteristic square work surface on which you will create your rolls. A precise system for setting the setpoint temperature. As well as a quick defrosting pedal and an acrylic sneeze guard case H 440 X W 1080 mm makes this square tray cold group a reference on the market.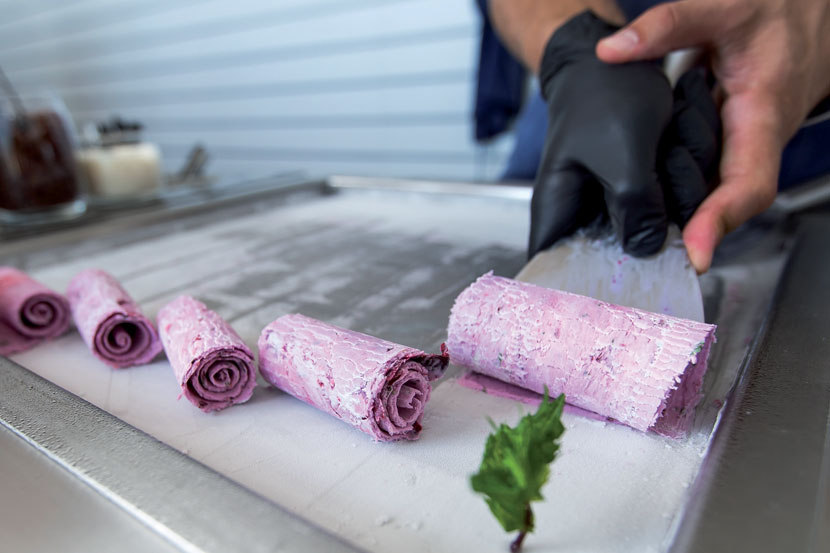 A very interesting option for expanding your menu of frozen delicacies at a bakery, a buffet or a take-away restaurant. We can't forget to insist on the possibility of presenting the rolls in the form of a demonstration. The instant cold setting on the plate and the small strokes with a squeegee for rolling always have a beautiful effect!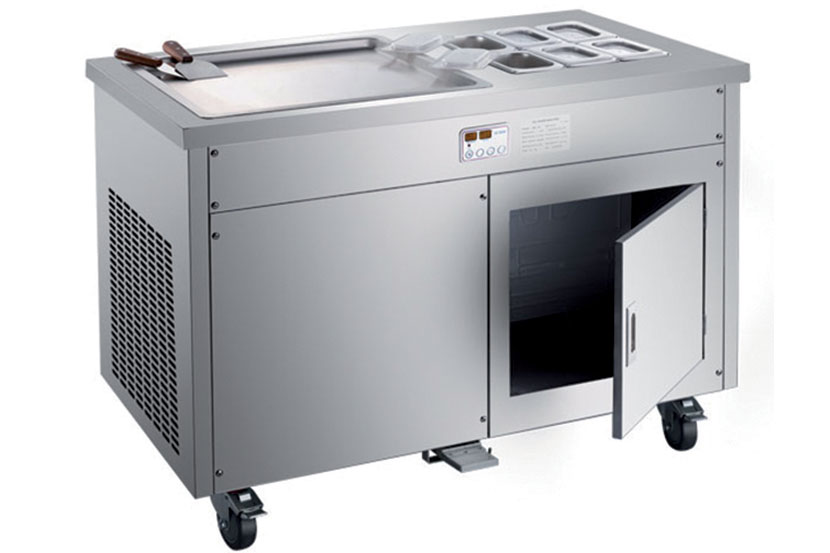 EXOPAP: Save your baking paper
Let's get back to the basics, with the essential tools for every pastry chef, baker or caterer: baking paper.
Matfer Bourgeat presents Exopap baking paper in 575 x 375 format. This corresponds to the dimensions of baking trays with "pinched" edges and prevents the paper from turning over in forced-air ovens.
Result: the sheet of paper is easier to position on the plate. No need to use shimming tools. No more problems during cooking in ventilated ovens. The bonus is savings on baking paper!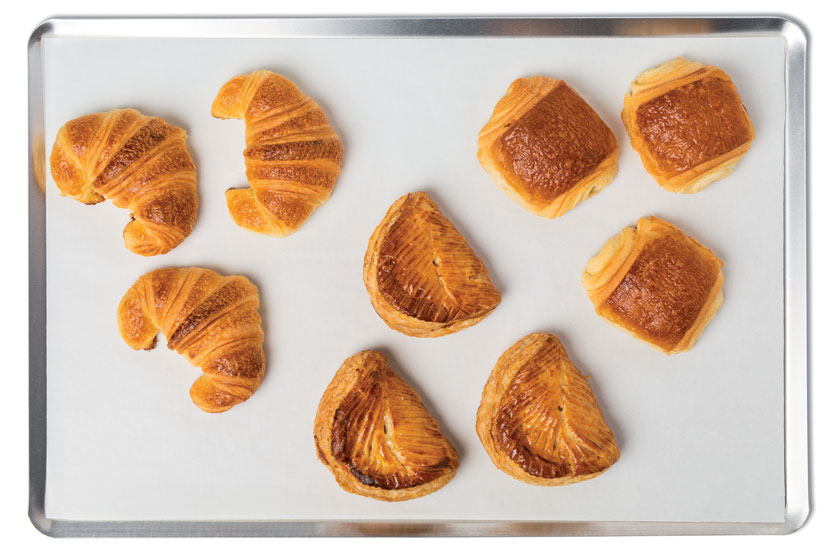 For all your takeaway sales, discover the 2019 takeaway trends