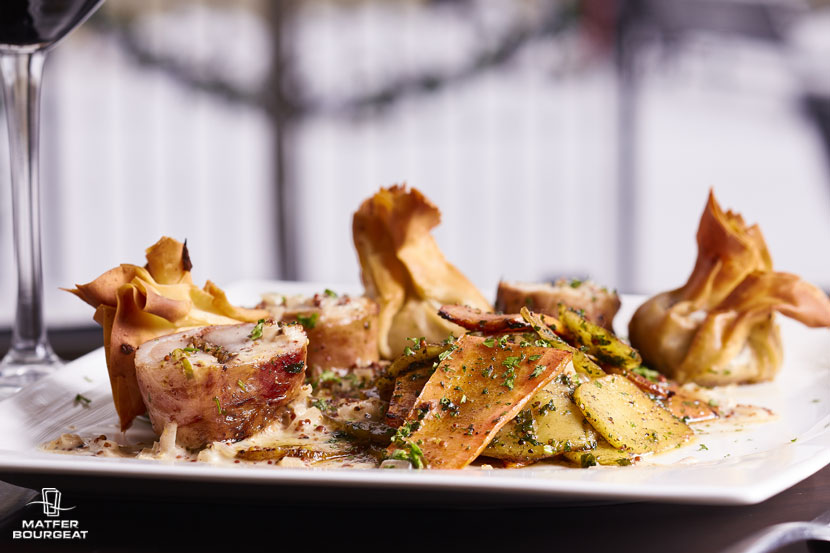 1 tablespoon mascarpone
30g oyster mushrooms
¼ shallot
½ garlic clove
20g butter
Salt, pepper
2 sheets phyllo dough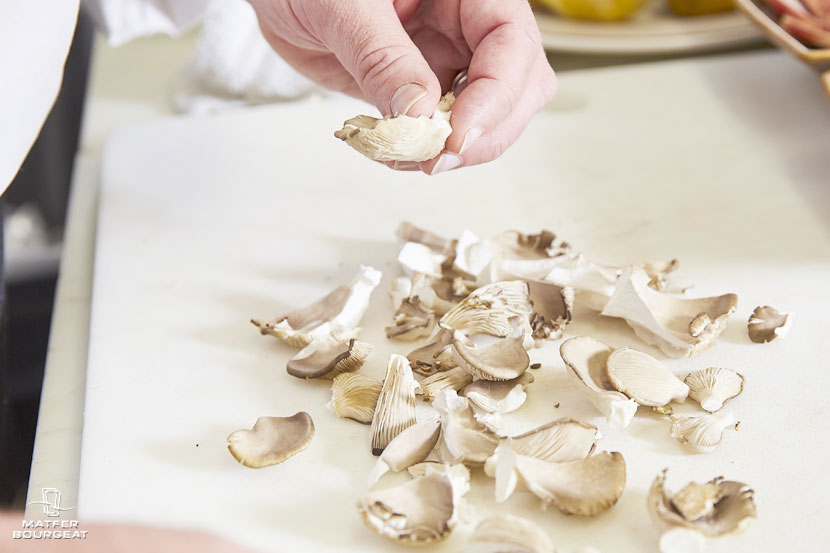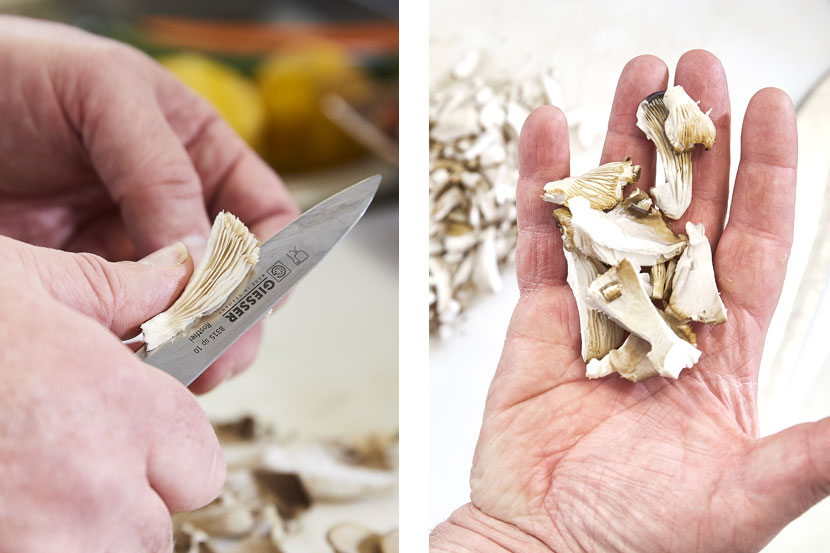 Thinly slice the oyster mushrooms and ¼ shallot. Chop the ½ garlic clove.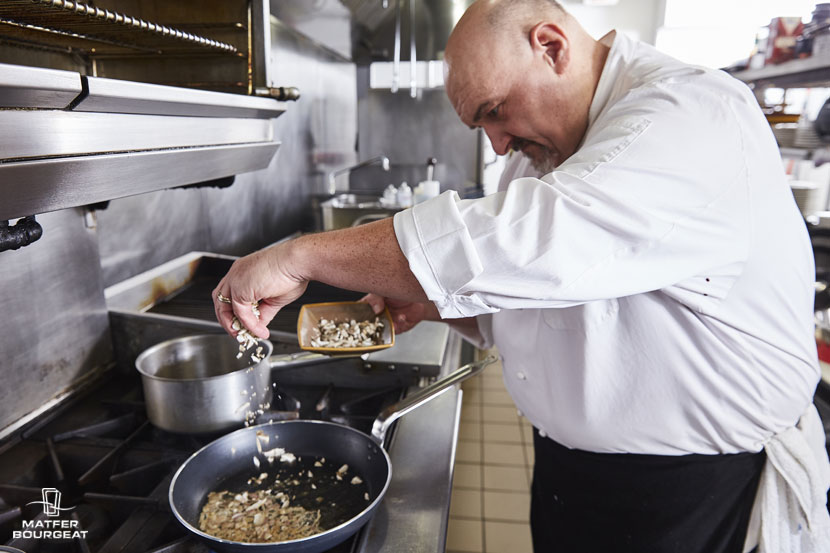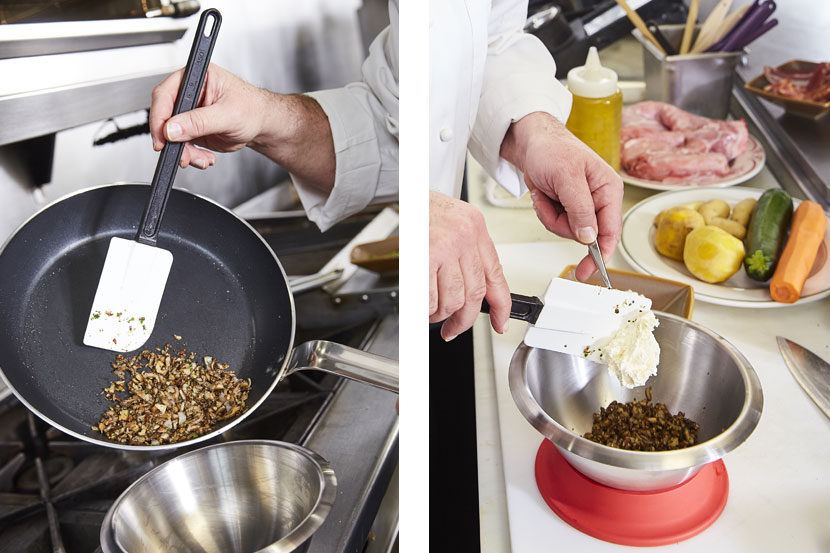 Melt the 20g of butter in a skillet and sauté the shallot, mushrooms and garlic together. Stir well for 3 minutes. Add a pinch of salt and set aside in a bowl. Combine the mixture with a tablespoon of mascarpone. Refrigerate.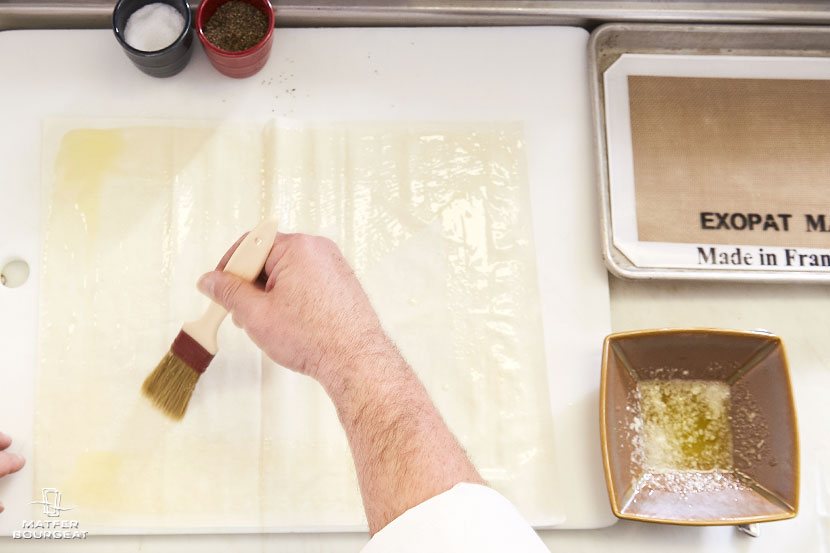 Use a pastry brush and cover the entire surface of the phyllo dough with melted butter. Season with salt and pepper. Cover with another sheet of phyllo dough and again brush with butter. Cut the stacked sheets into 9 squares.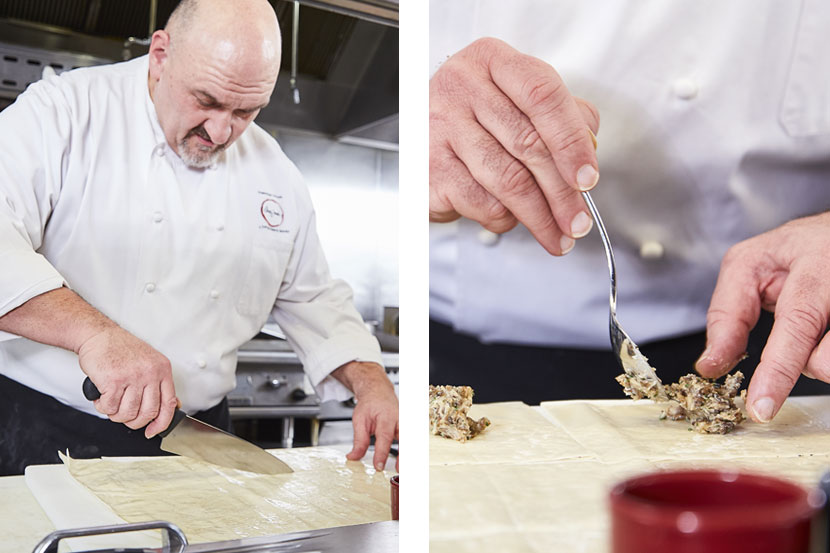 In each square, place a large ball of the mushroom-mascarpone mixture. Close each purse: pinch together each of the 4 corners of each square. Brush with butter.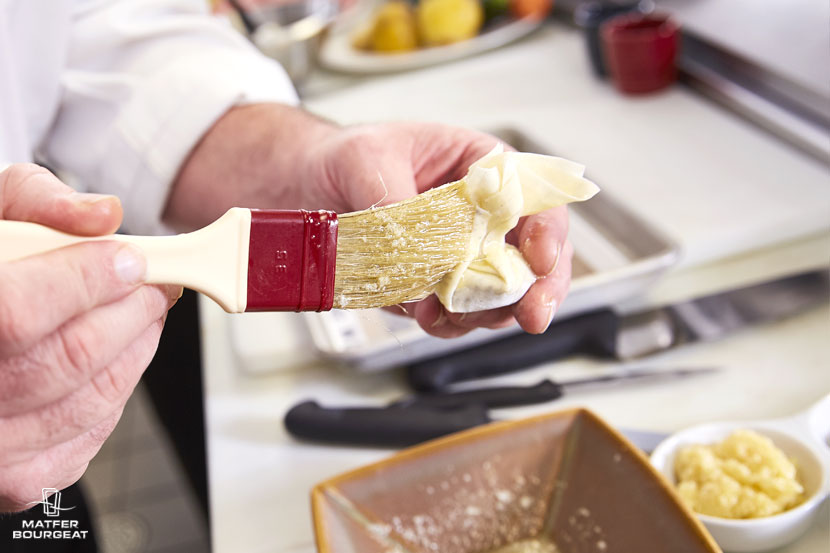 Bake in an oven at 180°C/350°F until golden brown.
1 x 200g rabbit saddle
1 pork caul fat
1 slice smoked lard
1 garlic clove
Tarragon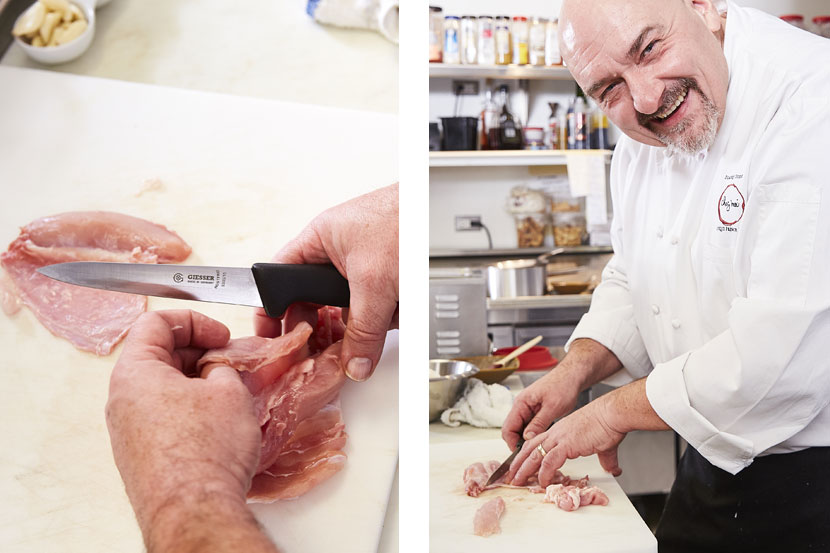 Cut the rabbit saddle into two fillets: use a knife to remove any silver skin and fat.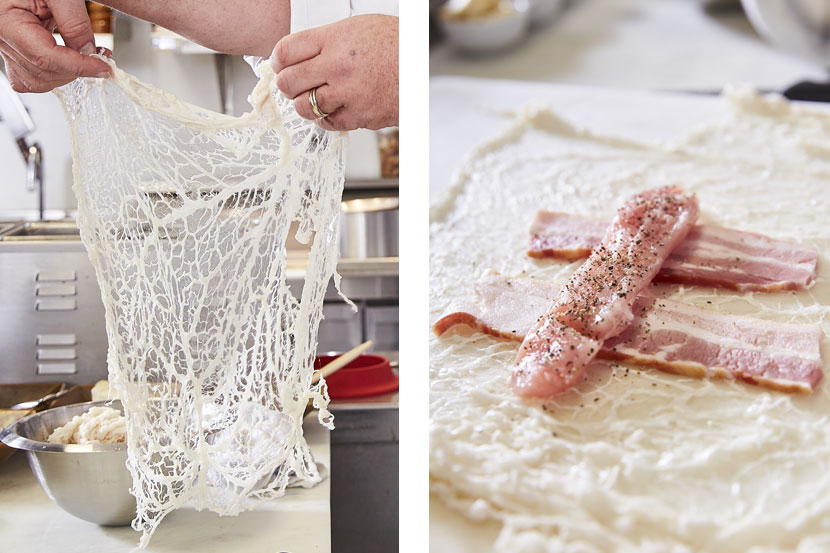 On the caul fat (pre-soaked in cold water), place a slice of smoked lard cut into two pieces.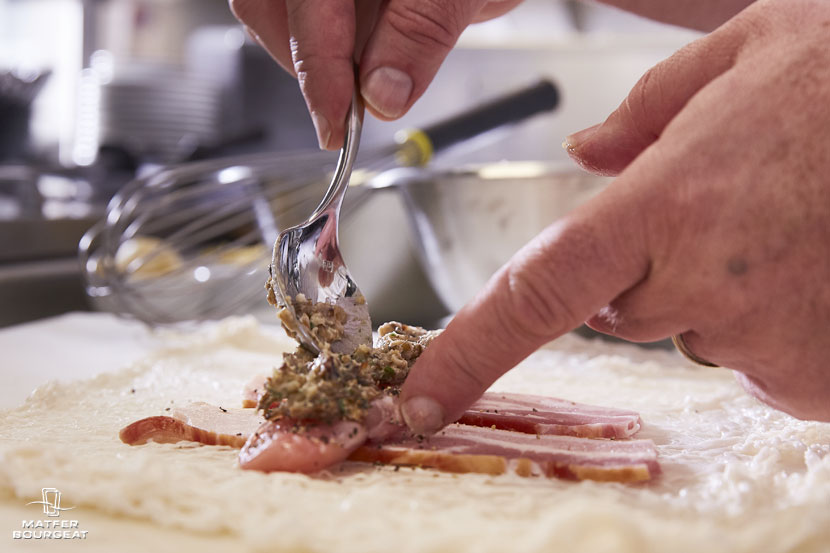 Place a rabbit fillet across it and cover in forcemeat and place the second fillet over the top.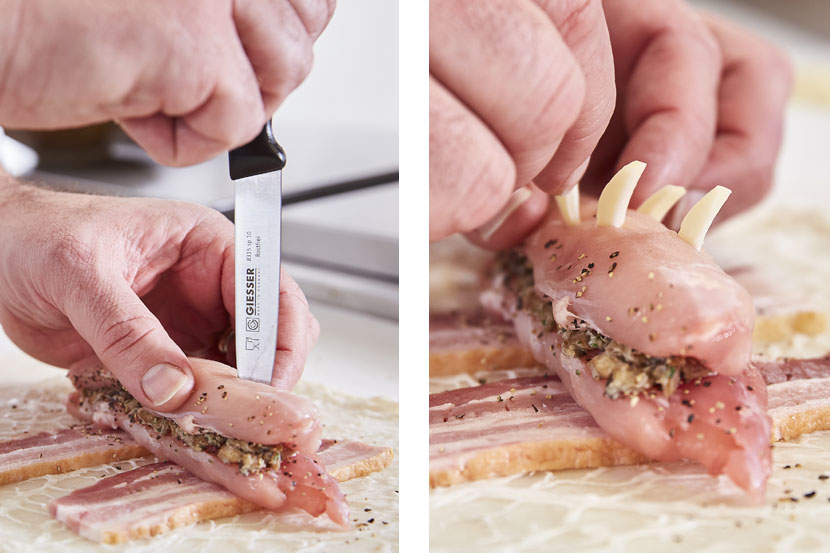 Cut a garlic clove lengthways to make several chips. Make incisions in the fillet and plant the garlic chips.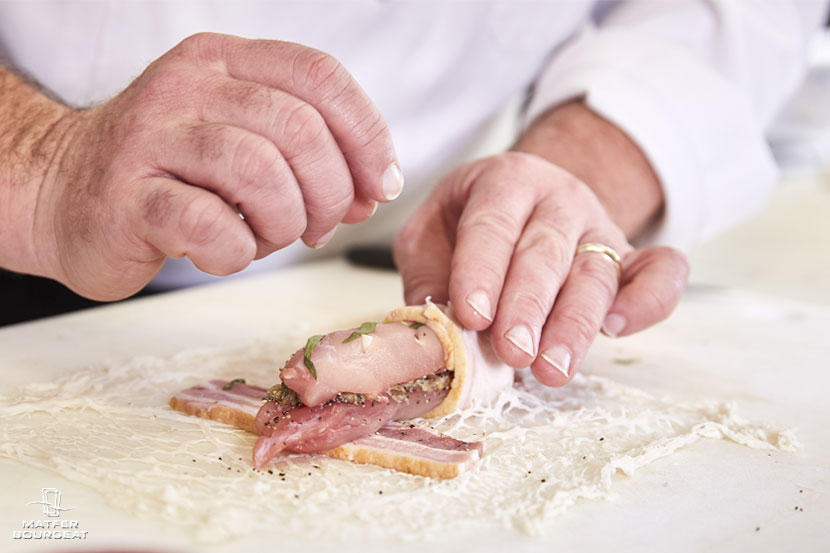 Add the thinly sliced tarragon leaves.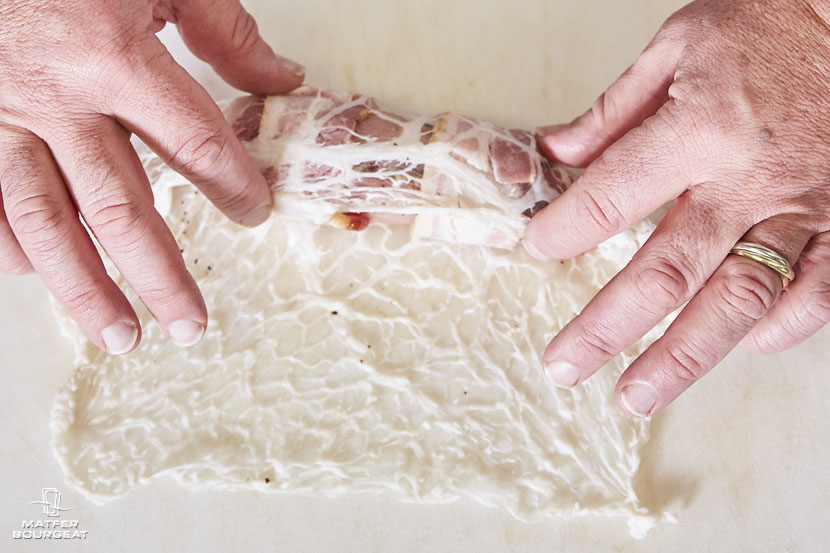 Close by rolling the lard around the fillet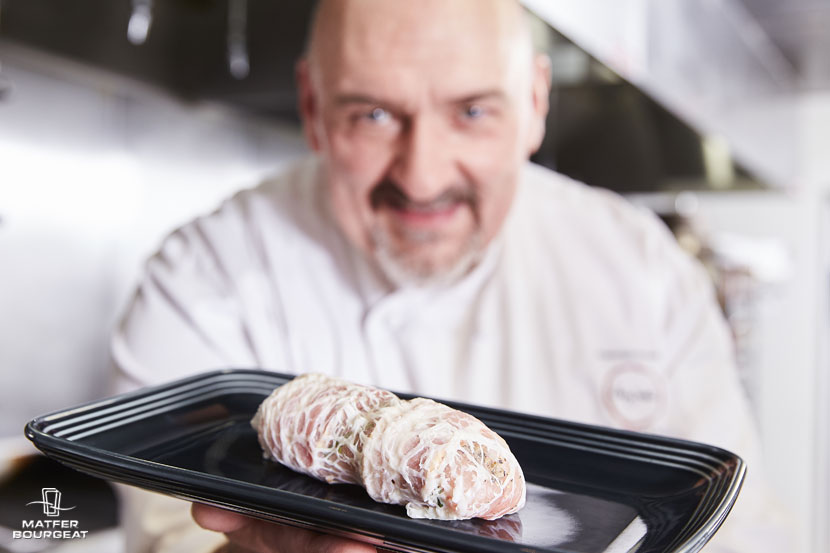 Then, roll the caul fat around and trim the excess at the ends.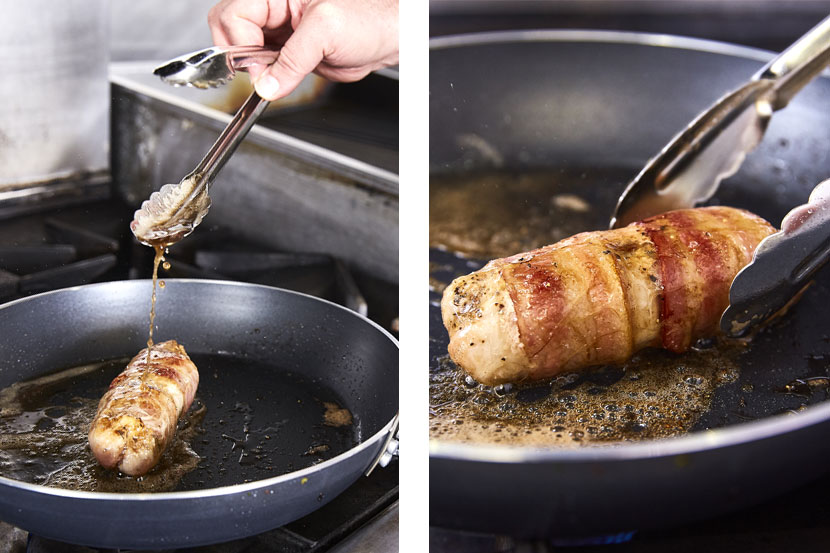 In a non-stick skillet, sauté the preparation in nut-brown butter and a drizzle of olive oil. Sear well on both sides for 3-4 minutes and baste well.
1 shallot
20g butter
60ml white wine
2 tablespoons coarse-grain mustard
60ml whipping cream
Tarragon
Salt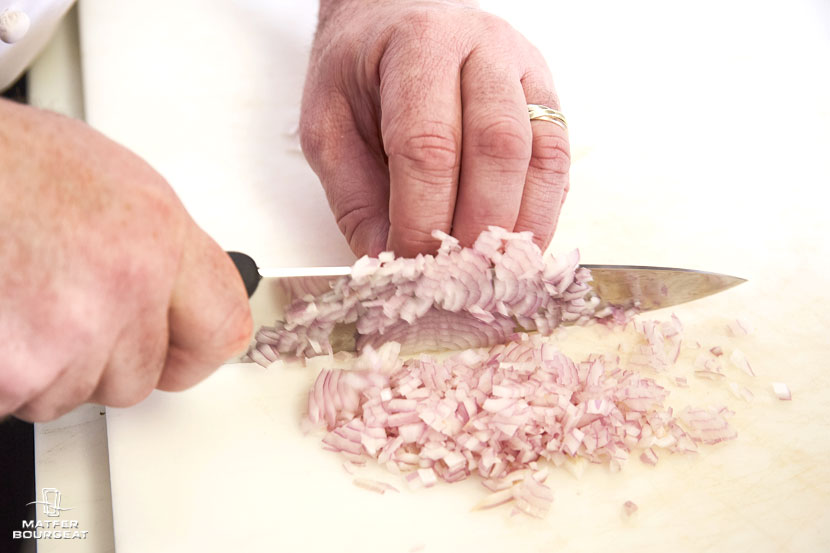 Thinly slice the shallot.
Brown in the butter. Add the tarragon, deglaze with white wine and add 2 tbsp coarse-grain mustard, whipping cream and a pinch of salt. Mix well.
1 yellow beet
1 carrot
1 zucchini
3 fingerling potatoes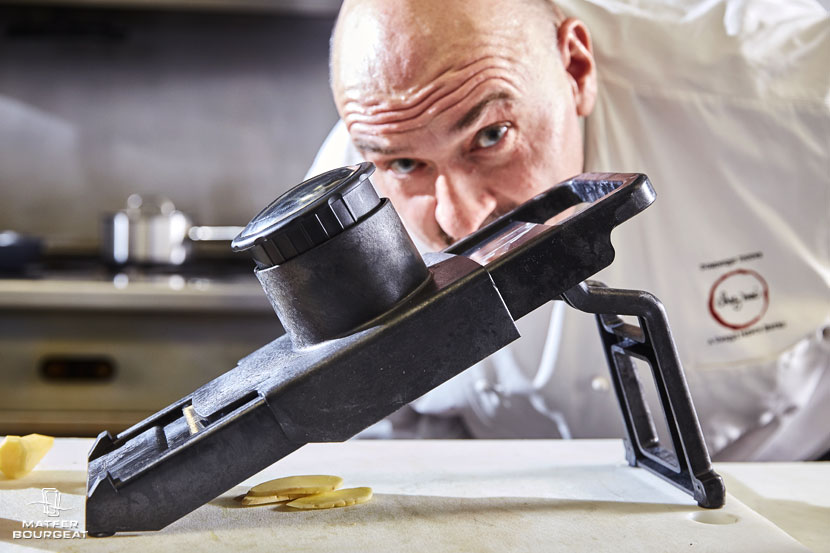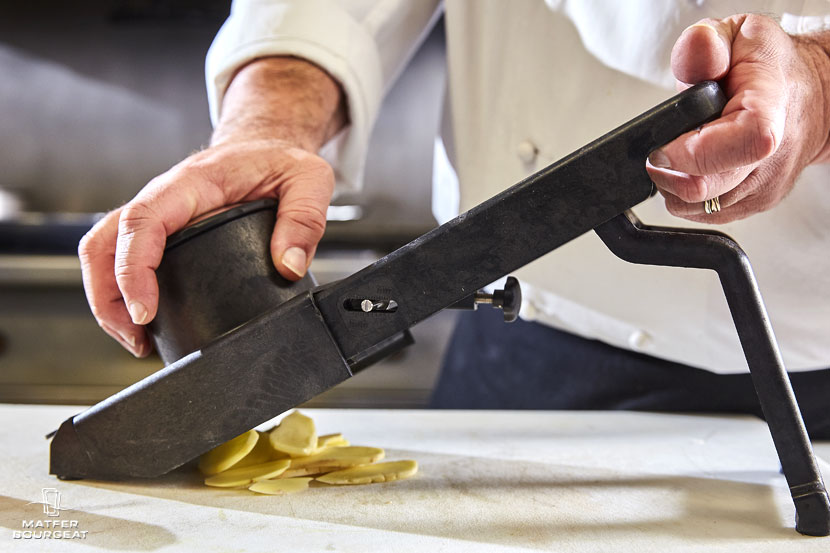 Use a mandolin to cut the beet, carrot and zucchini. Peel the skin from the previously cooked fingerling potatoes. Pan-fry the vegetables in the rabbit cooking jus. Season with salt and pepper. Add chopped parsley.
Cut the rabbit fillet in 5 slices and place on a plate next to the purses. Pour the sauce over it.