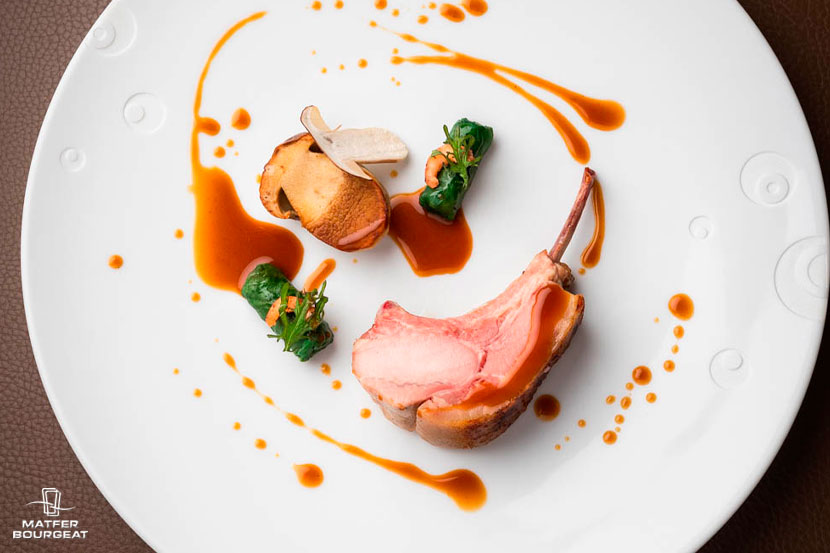 2 Suckling pig rib roast
100g Brown shrimp
2 Garlic cloves
1 Thyme sprig
200g Butter
1 Lettuce
280g Porcini mushrooms
250g Shallots
500ml Pork jus
¼ Lemon
100ml Pure malt whisky
Trim the rib roasts, remove the chine bone and French the rib bones. Chop the trimmings for the jus. Shell the shrimp and keep the shells.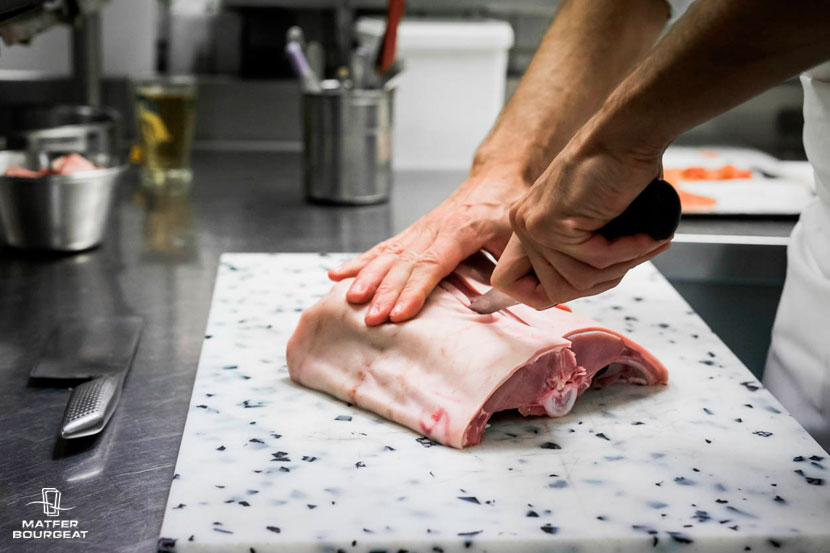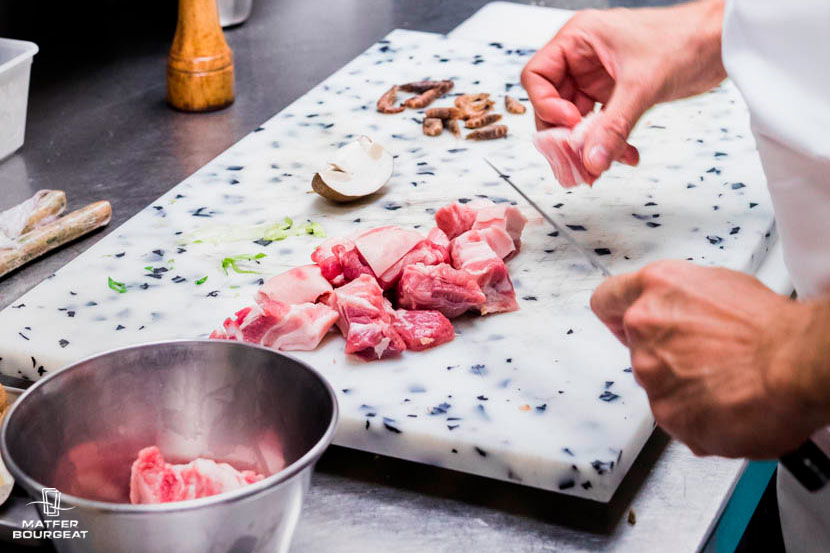 Brown the pork trimmings, add the shrimp shells and half the shallots, sliced.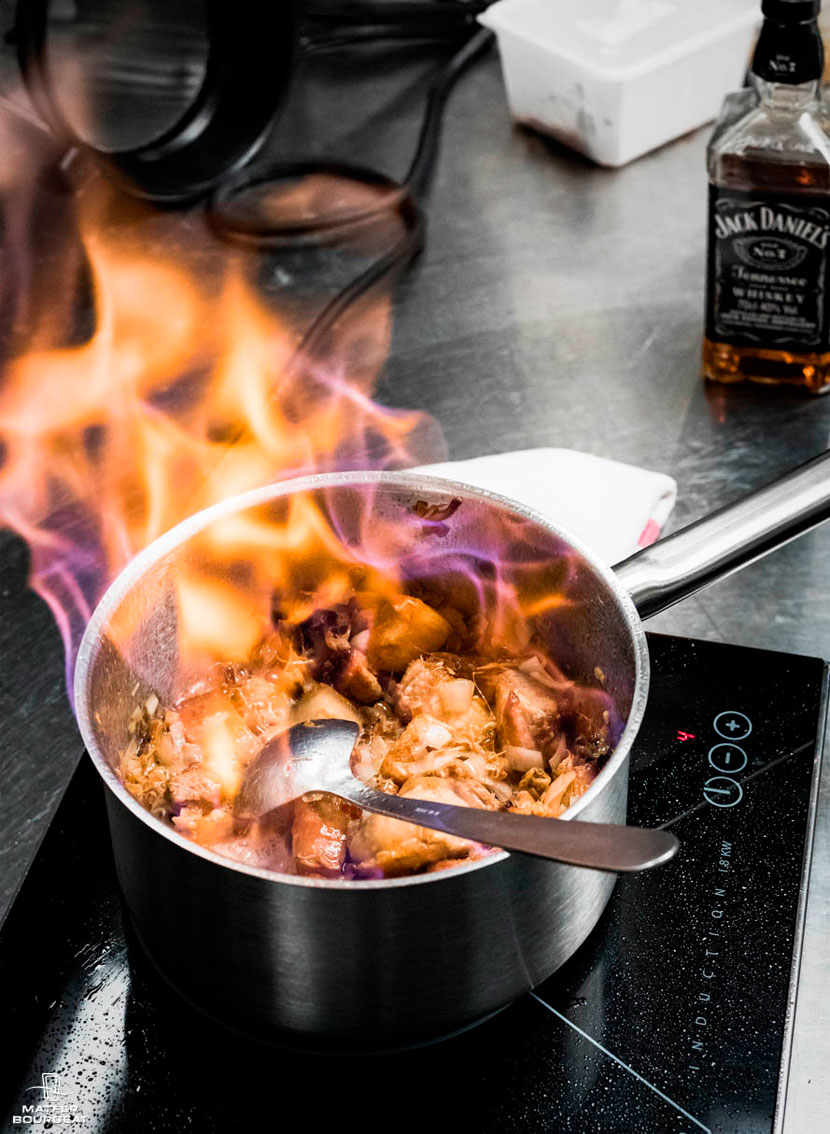 Brown and then flambé with whisky.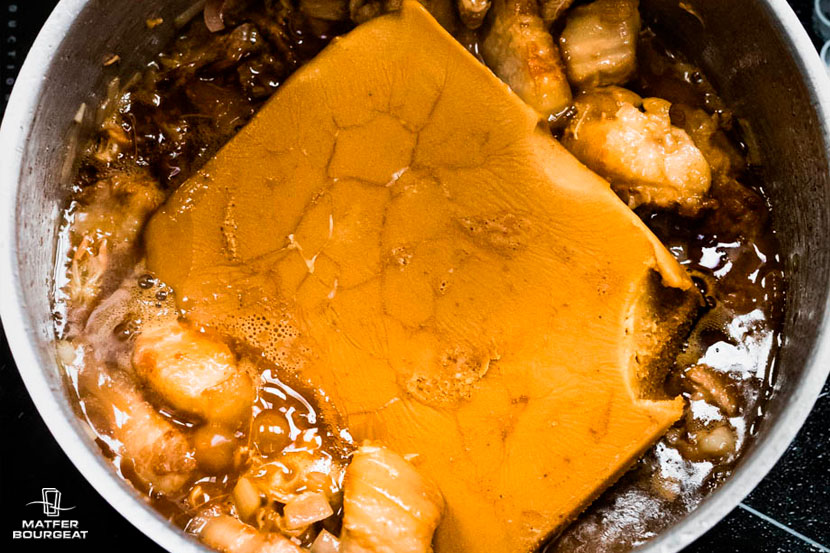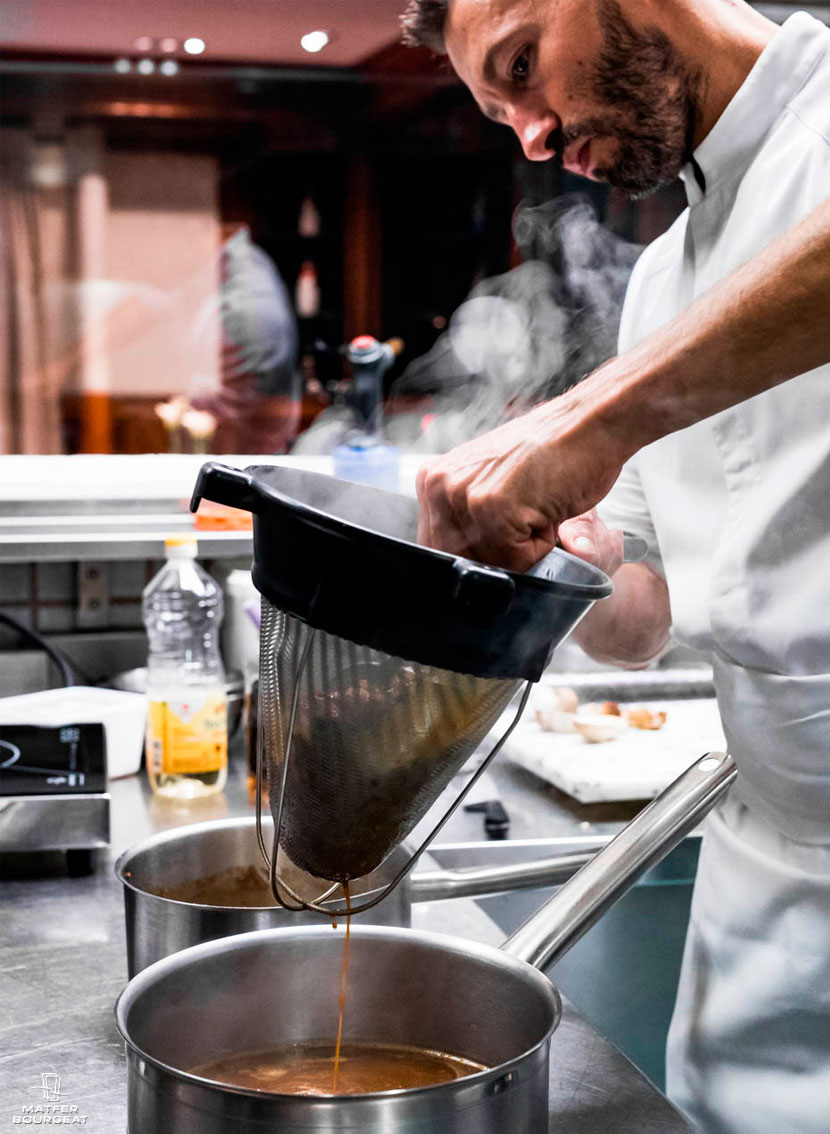 Leave to cook for 1 hour, then strain through a fine mesh sieve. Whisk in the butter.
Braised lettuce with roast porcini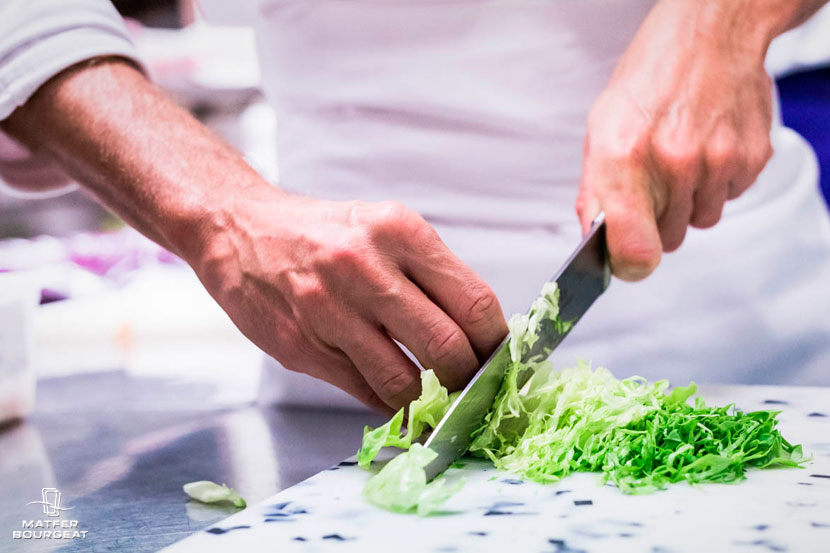 Cut 6 ceps in half and round the edges. Cut the rest into brunoise and sauté in butter with the remaining half of the shallots, finely chopped. Add a few lettuce heart leaves. At the end add the peeled shrimp, lightly chopped.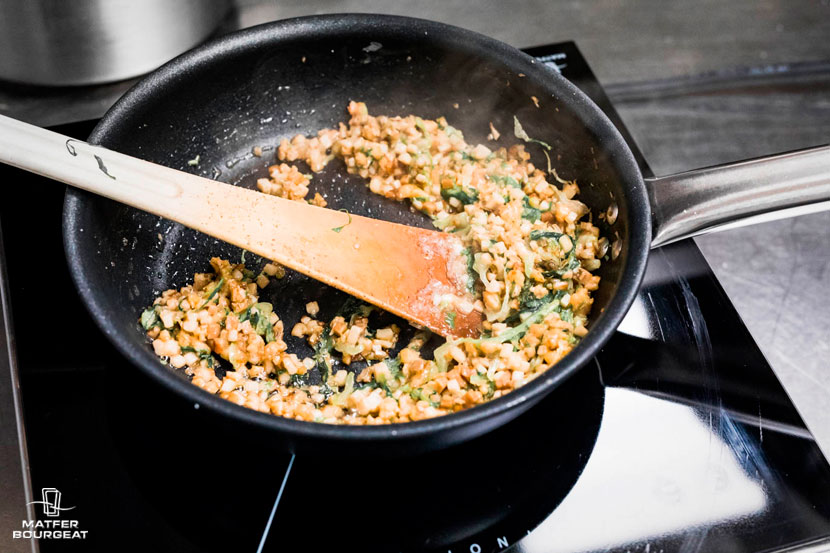 Deglaze with a spoon of sauce, place in a container and allow to cool. Blanch the lettuce leaves in boiling water and drain well. Stuff each leaf with the porcini filling and roll them to obtain 12 small parcels.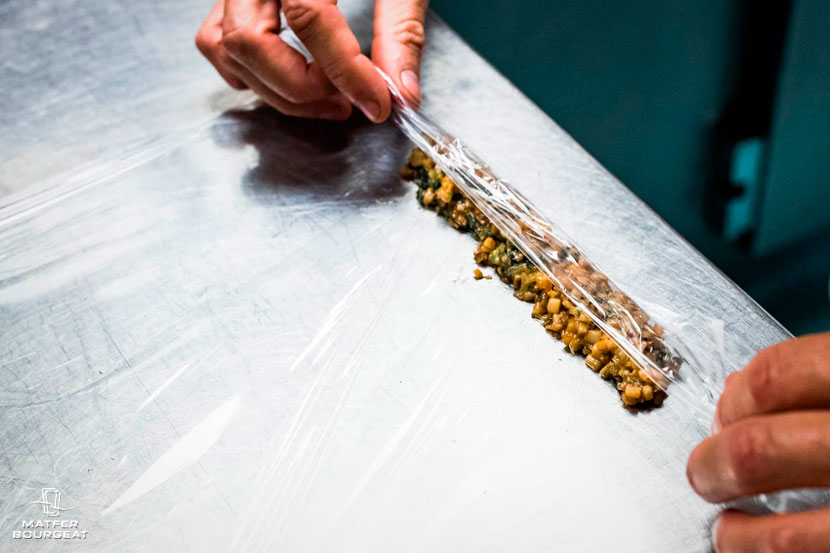 Sear the pork rib roasts, add the butter, garlic and thyme. Roast in an oven at 180°C (350°F) for 20 minutes, basting regularly.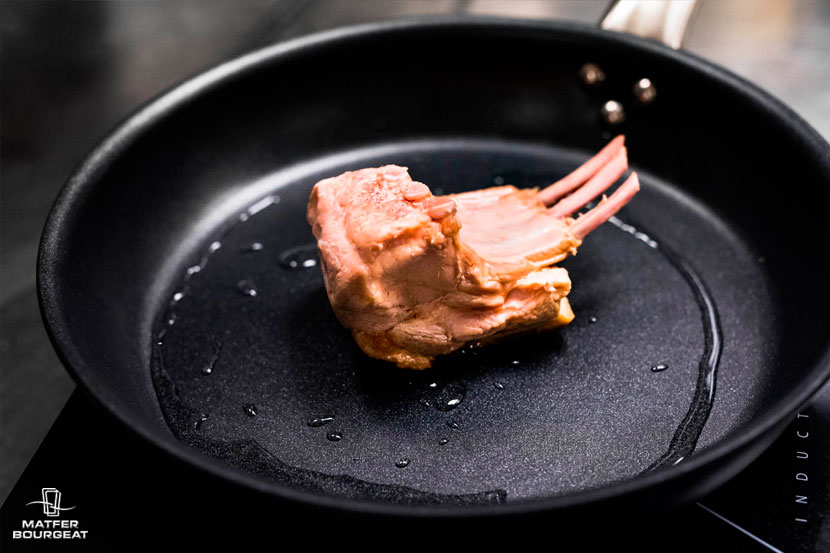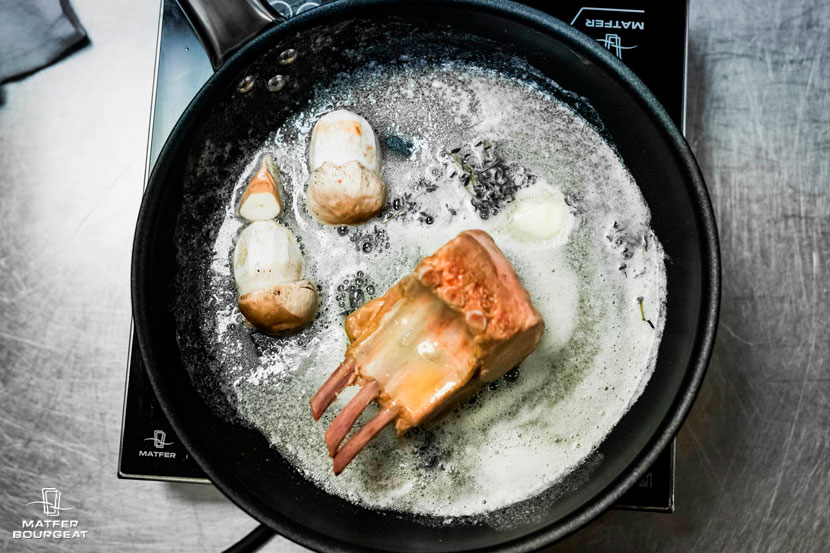 Cook the porcini, browning on each side. Reheat the lettuce parcels with a spoon of jus to braise them. Cut the 2 ceps in thin slices and season.