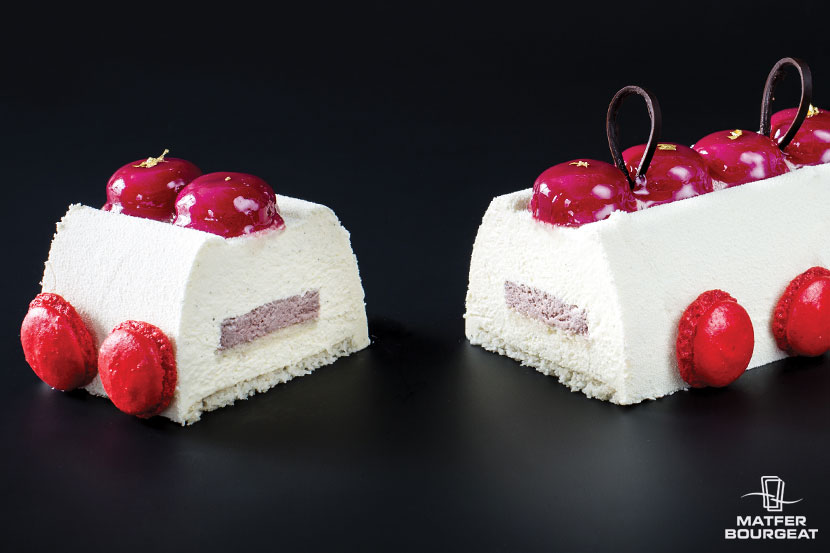 The Winter Holiday period is undoubtedly one of the best in the year for cooking traditions. The famous Yule log simply must make an appearance during dessert. Whether you are a pastry-maker, a baker or a caterer, the best way to make your Yule log a triumph is to use professional log moulds – and why not go for unusual shapes to amaze your guest with a new twist on this classic treat!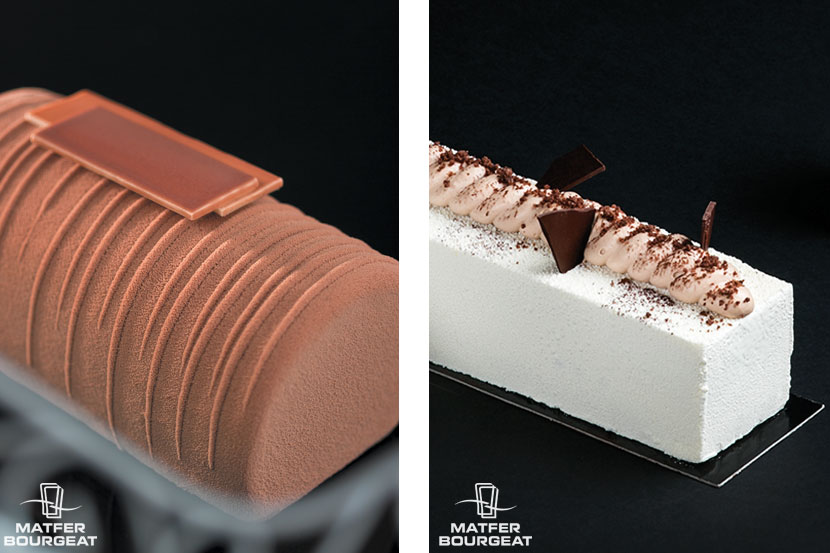 THE ESSENTIAL PROFESSIONAL MOULDS FOR ICE CREAM LOGS
It is a well-established fact that Yule logs meet with unanimous approval around tables, maybe even more so when they are made with ice cream!
To make a successful ice cream logs you need the right ingredients and good tools.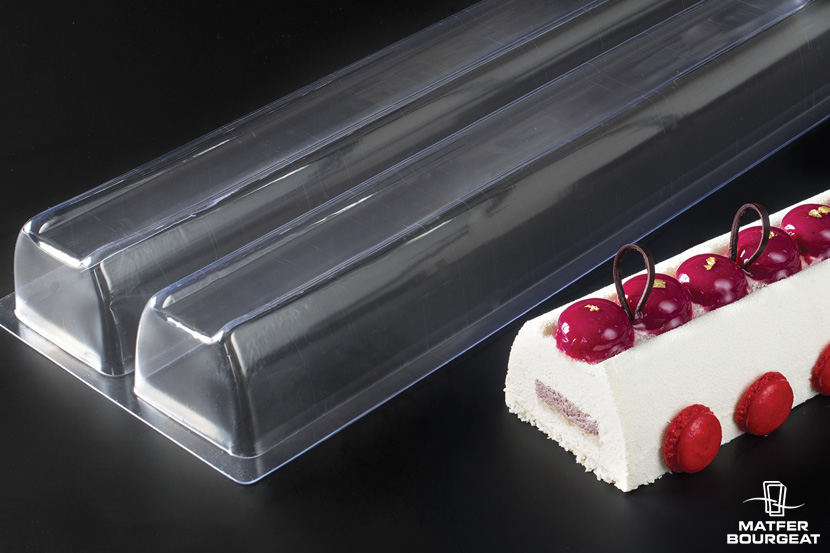 PVC log moulds by Matfer are designed to be easy to remove after freezing; this is a key point for providing a beautiful finish and perfectly smooth contours.
Another big benefit is that the moulds feature a pair of drip trays. So, when you put them together you can have up to four drip trays on a tray or a 600 x 400mm grid. These log moulds reduce handling increase your productivity and allow for bulk storage in the run-up to the festive season so that you can be ready for the rush.
You will find these log moulds in various shapes: semi-spherical, trapezium or asymmetrical domes (Ludik) as well as logs with grooved or speckled surfaces so that you can splash on a little coulis! The designs for our log moulds are intended to foster creativity and stimulate emotions.
DARE TO MAKE AN ORIGINAL LOG!
A magical time when the elves work wonders, Christmas is the ideal moment to embrace your culinary inspirations!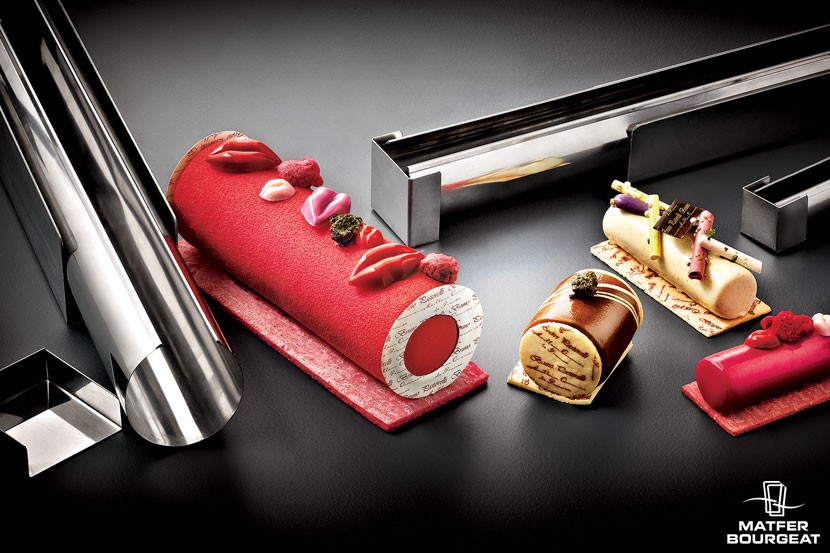 You could, for example, dream up perfectly round logs thanks to the ingenious Finger log moulds. Their stainless-steel design and removable U insets will make your logs easy to produce and remove. Best of all, these moulds make cutting simple, offering a very elegant way to offer logs to your customers.
Equally original, you could use the intriguingly designed " Anapurna " and " Chenille " flexipan kits.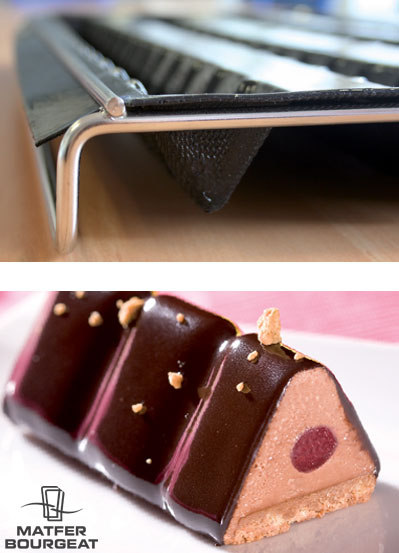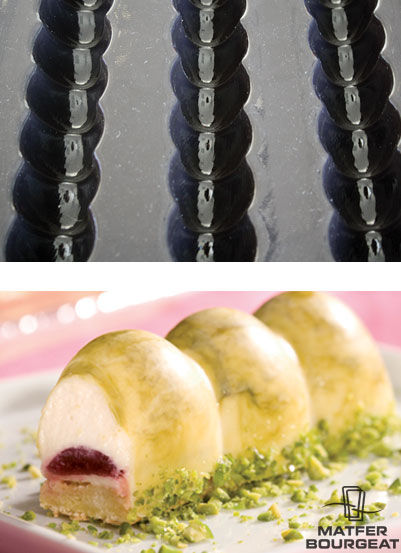 These moulds enable you to make 5 logs at a time: they could be triangular, evoking Nepalese mountain landscapes, or round like crawling caterpillars!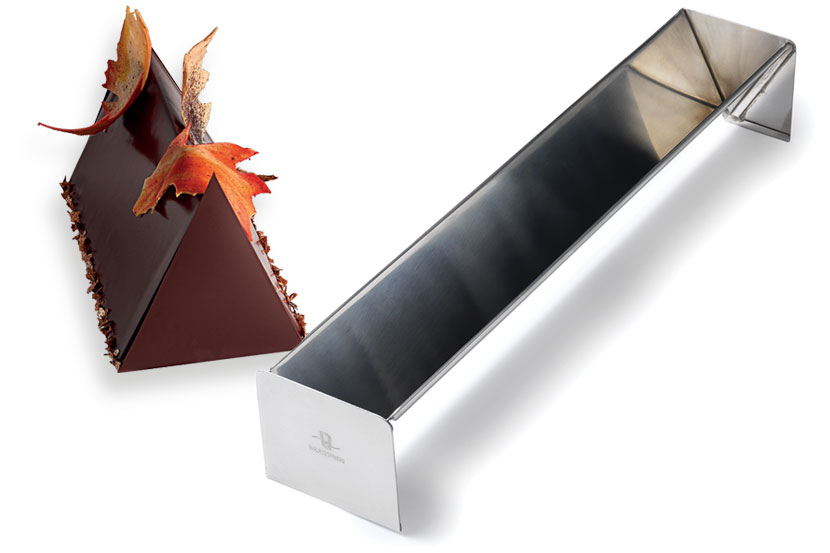 As with the Finger log moulds, these shapes are easy to lift and cut, which isideal if you need to prepare for a large number of people and/or to exhibit your creations in a  shop window. Another handy advantage of these moulds is that they can be put in the oven, making it possible to fill them when hot or cold.
Another item that can be put in the oven and allows for hot or cold assembly is the quilted log kit , with which you can make a refined dessert with a streaked or domed surface. As appetizing as you like and perfect for lending a trendy appeal to menus that sometimes fall into the trap of being too "traditional."