Put your faith in original moulds for Christmas cakes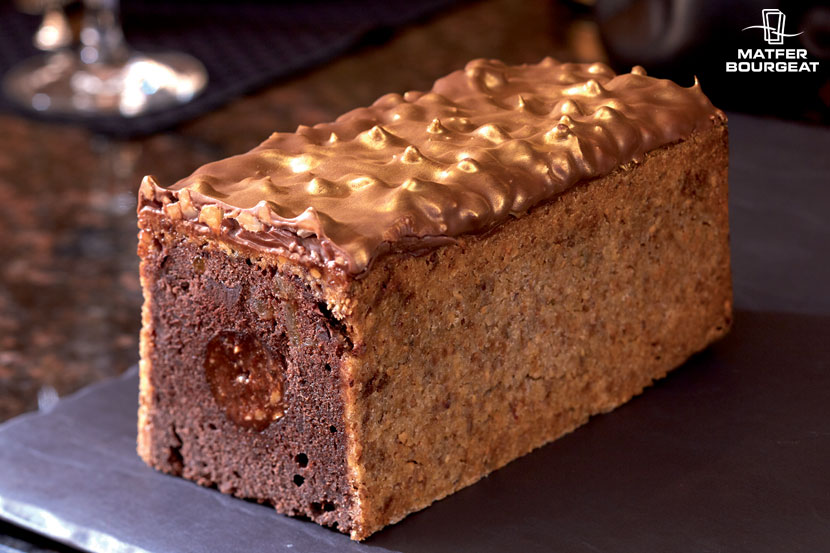 Your kitchen tools and imagination must work in harmony to thrill discerning palates that yearn for astutely prepared dishes, whether traditional or original. Our professional cake moulds offer precision and the element of surprise. Intended for pastry chefs, bakers and caterers, they are designed to produce tasty cakes in extra-large sizes, with the option of selling individual slices. With reasonable preparation time you can adorn your shop windows by displaying appetizing and diverse cakes.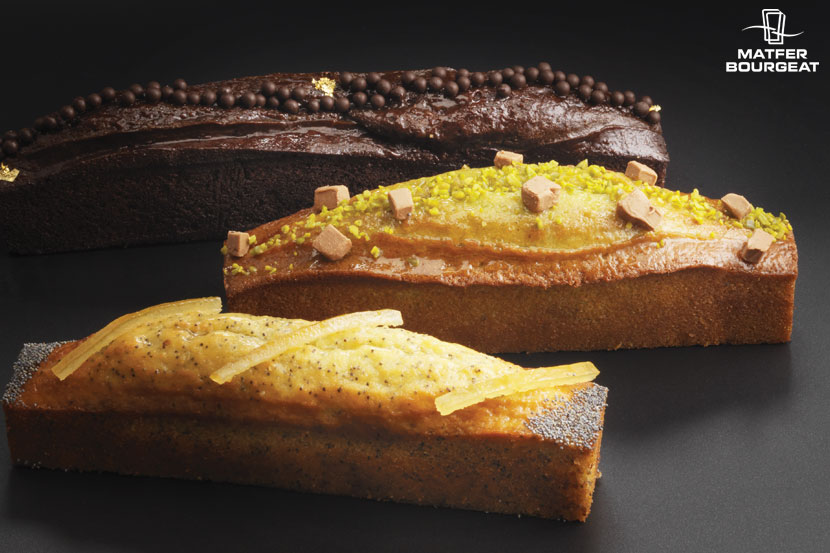 The Exoglass® mould, a must-have for your festive cake season
The Exoglass® cake mould has become a go-to item for baking and catering professionals because it simplifies cake making. Its classical look, with a lightly flared shape, lends a traditional feel that makes it suitable for preparing many dishes, both savory and sweet.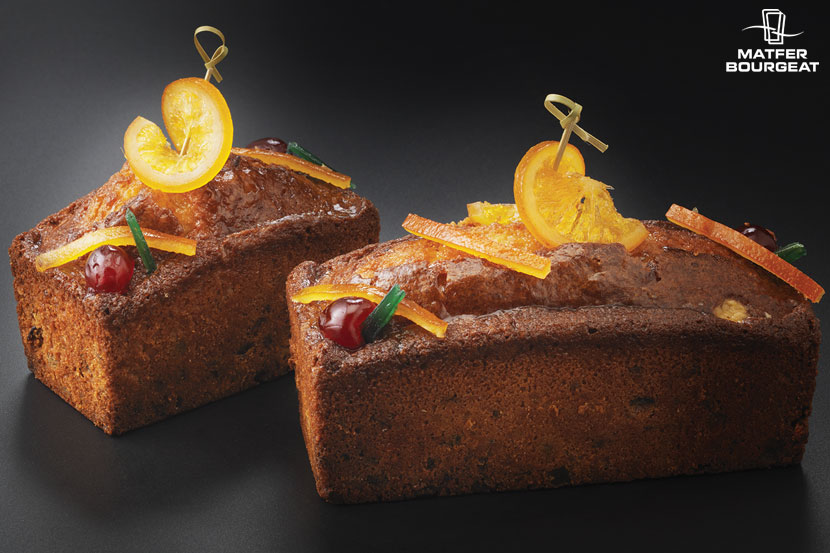 Matfer Bourgeat's designers have come up with robust and rigid moulds that cannot be deformed. Designed for perfectly even cooking on hot plates and grills, they ensure lovely coloring that may be enhanced by adding fat, although that is not necessary if the pastry already contains some It can move easily between the freezer and oven and vice-versa, and its low level of thermal inertia means it can be handled straight from the oven without risk, which facilitates removal from the tin. And, the icing on the cake (let's dare to go for it!), is that the Exoglass® tin has the rare quality of being perfectly waterproof.
Culinary surprises thanks to cakes with Exoglass® inserts
Exoglass® insert cake tins have all the benefits of the previously mentioned traditional cake tins but with an added innovation.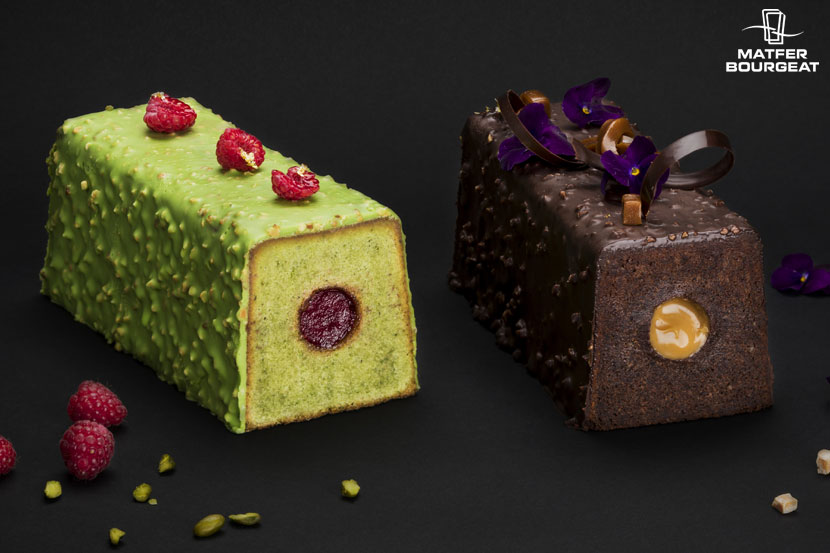 In keeping with the spirit of Christmas, we like to conceal surprises in wrapping paper, so you can insert your cake in a glaze or fruit jelly, offering diners both a visual and tasty surprise! A classy flourish in terms of design and user-friendliness.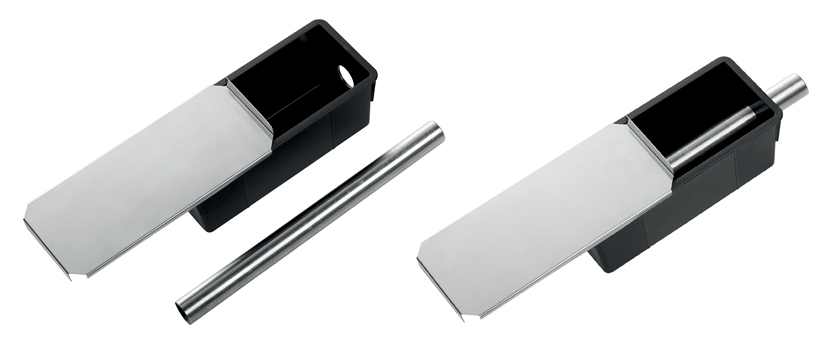 For instance, we can easily envisage a classic gingerbread cut in a way that showed a glimmer of originality and wit. This is a nice way to be distinctive and personalize a recipe for a particular event or season or, indeed, for a region or chef.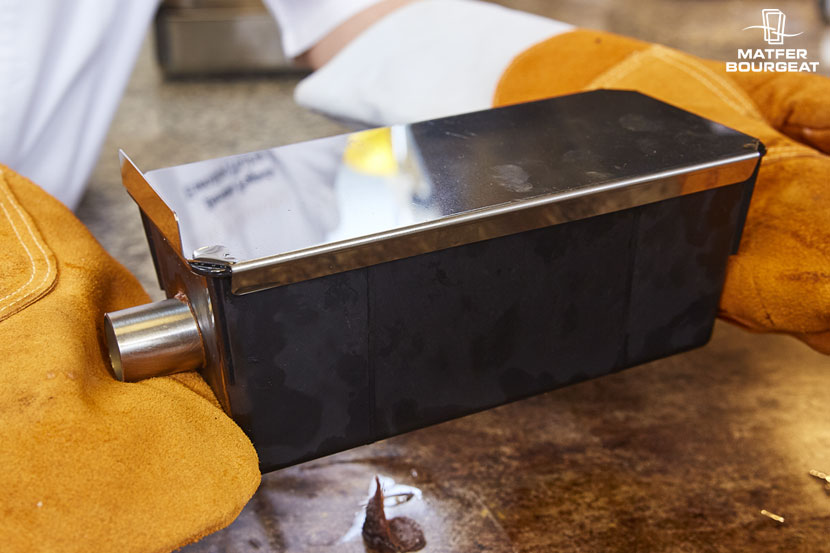 To allow for baked and hollowed-out cakes to be filled with coloured textures and arresting flavours, the insert moulds use a 25mm-diameters sliding tube, that is easy to clear, with an optional stainless steel slide cover. They are as easy to clean as the classic Exoglass® mould, whether by hand or in a dishwasher.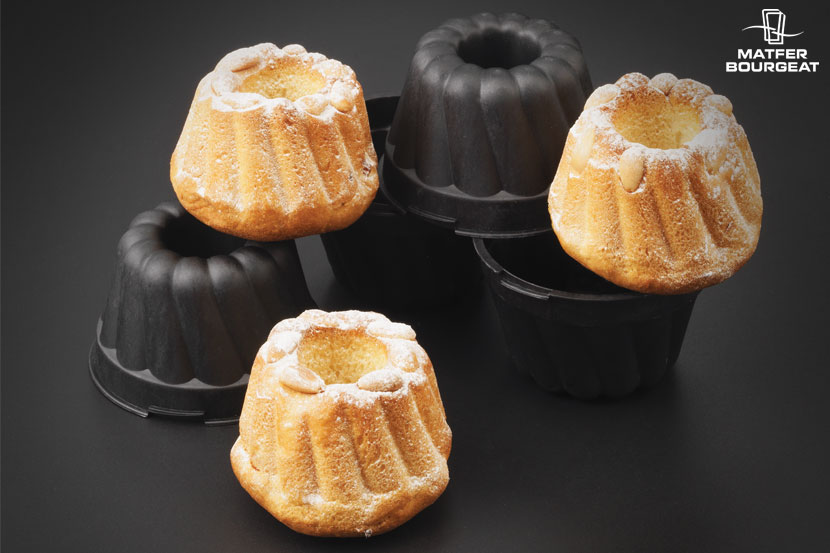 The Exoglass® kouglof mould: the surprise guest in your professional holiday kitchen
The Exoglass® Kouglof mould is not aimed only at pastry-makers and bakers from Alsace. Kouglof has the advantage of not going unnoticed amid other baked holiday treats. Its distinctive shape, scooped-out centre and pronounced sides attract admiring looks from all around and really whet the appetite.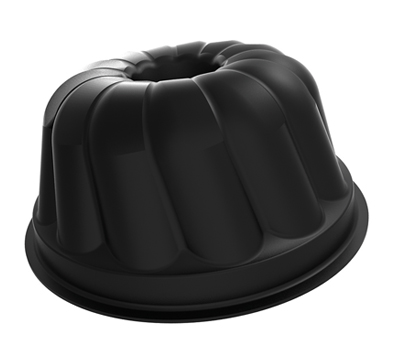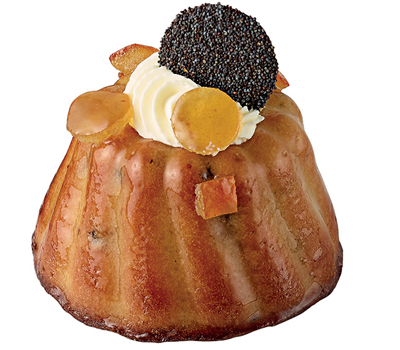 The classic version is sweetened with almonds and dried raisins with a splash of rum or Kirsch, or sometimes given a savory taste with lardons or nuts. But Kouglof can be altered to suit any occasion and taste, depending on how you are inspired.
In addition to having the same qualities as the other products in the range that have already been mentioned, the Exoglass® mould has been developed to enable even cooking, perfect coloring and clearly definable sides to delight purists. The Kouglof Exoglass® has been designed to prevent any lingering taste in the mould after many uses. Matfer Bourgeat is obsessed with producing products that have long life spans, so the Kouglof mould is a promising addition to your menu.