Brunch, breakfast and lunch for lovers of fine food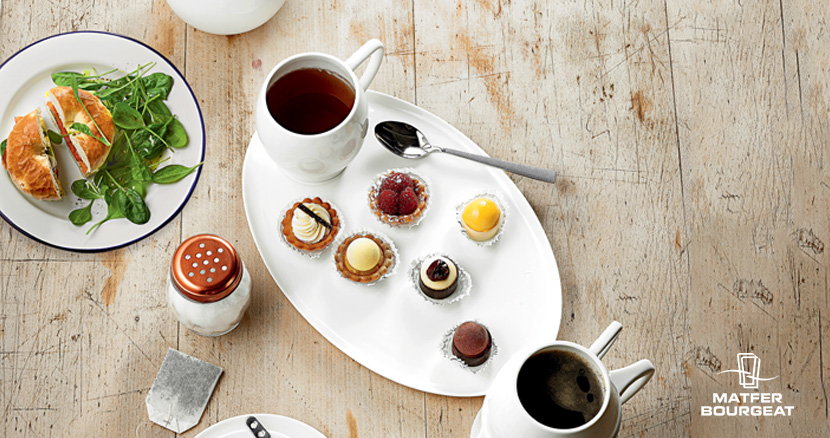 For years, there were two schools of thought: French breakfast revolved around viennoiseries while brunch was more varied, with sweet and savory happily combined. Brunch gradually gained ground, thanks to a new generation of globetrotters who returned with this pleasant dining ritual from English-speaking countries. Now brunch is all the rage and consumers not only embrace the dining option as a new day part, but also seek out quality. It starts with traditional viennoiseries and bread from a reputable local baker, but also includes fruit salads, scrambled eggs, sausages, pancakes and … good utensils for cooking, presenting, preserving and, above all, eating.
TEA AND GOURMET COFFEE PLATEAU: THE HEART OF BRUNCH
Coffee cup, saucer, coffee pot, teapot, mug, plate… the essential set for a refined brunch that has to be complete, uniform, elegant and practical. All of these qualities can be found in  the Storia range in ivory porcelain. This line's distinctive white colour beautifully highlights the blackness of coffee, the golden hew of croissants and the assorted colours of fancy cakes.

For a more British-style gourmet coffee tray and a cozy atmosphere accentuating the "home-made" quality, see the warm colours of the tea cups from the Monochrome range, designed in Churchill porcelain: sapphire, cinnamon or black, and all made in England.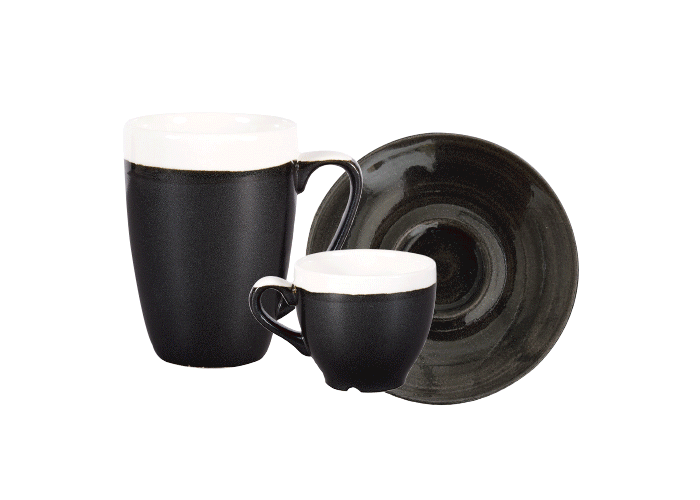 TABLE ARTS FOR AN ELEGANT BRUNCH: BRUNCH PLATES, BREAD BASKETS AND DESIGNER SALAD BOWLS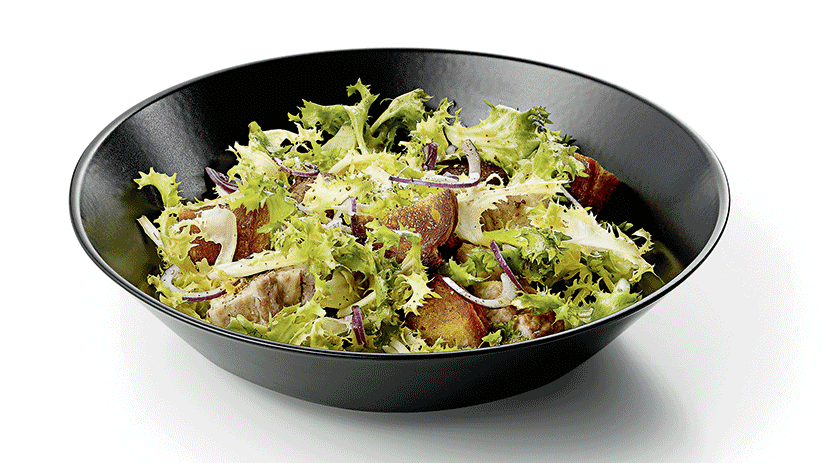 More classical in its colors but surprisingly retro , the Welcome Range is also stoneware that bears the Made in France stamp, offering perfect little salad bowls for a understated elegance.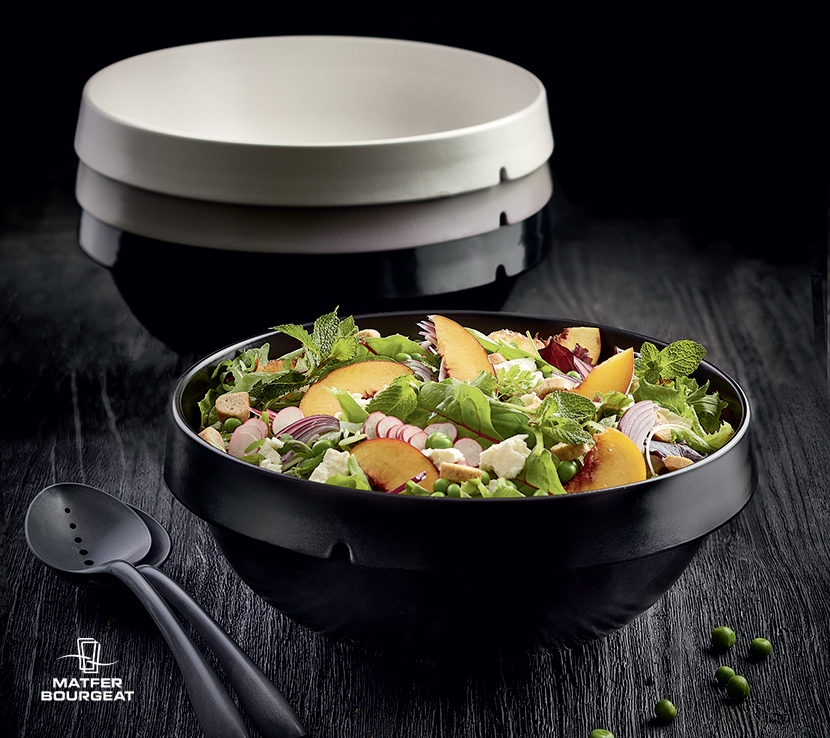 To showcase your dishes and present them to customers in a practical and beautiful way, there is nothing more simple than raising them. That is the purpose of metal chrome-plated supports, which are silver or gold in color.
Melamine plates for fresh dried fruit:
For fresh fruit, bring out the imitation wood melamine plates from the Frida range, which are both elegant and easy to clean.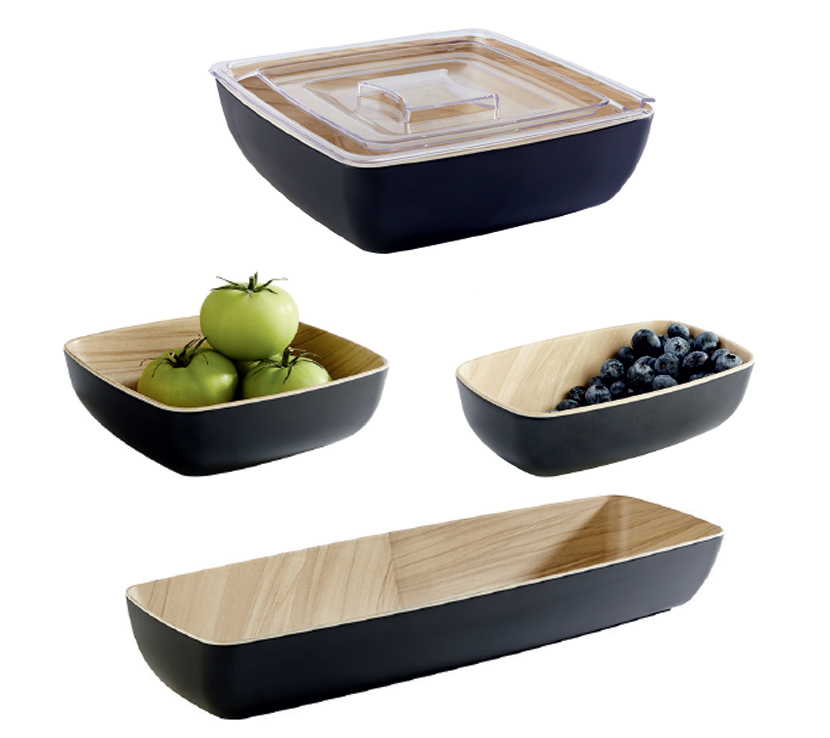 When dried fruit and cereals find a place of honor in glass candy jars, there is a wonderful retro effect and allows guests to help themselves as they please.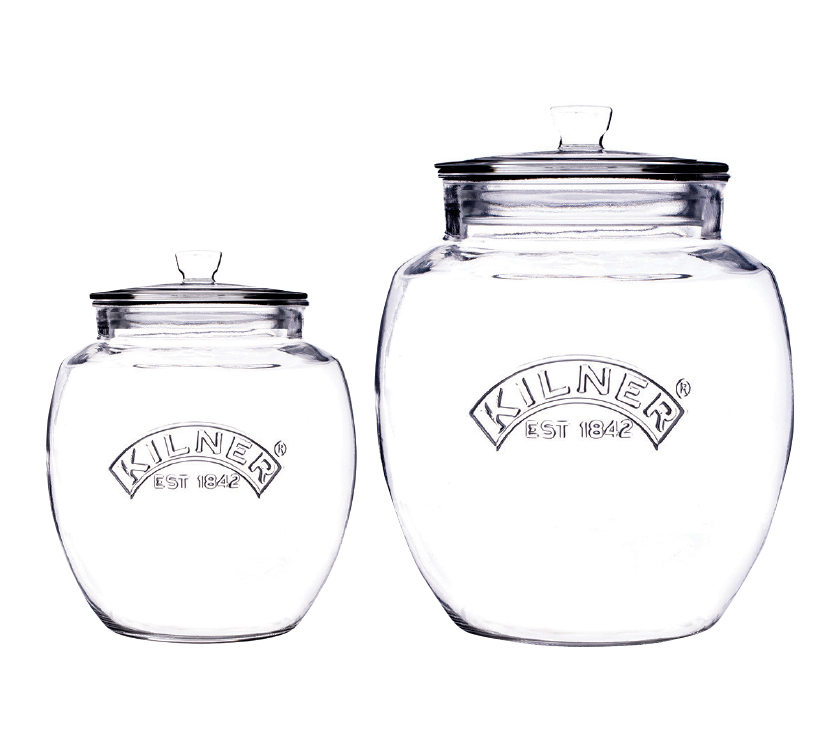 Boréal Basket for bread, brioches and viennoiseries:
As an integral part of brunch, bread must also be displayed with honor and not just put in any old basket. The original Boréal baskets, covered with laminated fabric, represent ideal solutions, especially for traditionally baked bread, with professional bakery equipment.

Plates, boards and platters:
If you talk about brunch, then you are considering  a buffet that inevitably entails excellent presentation, with plates, boards, platters and so on.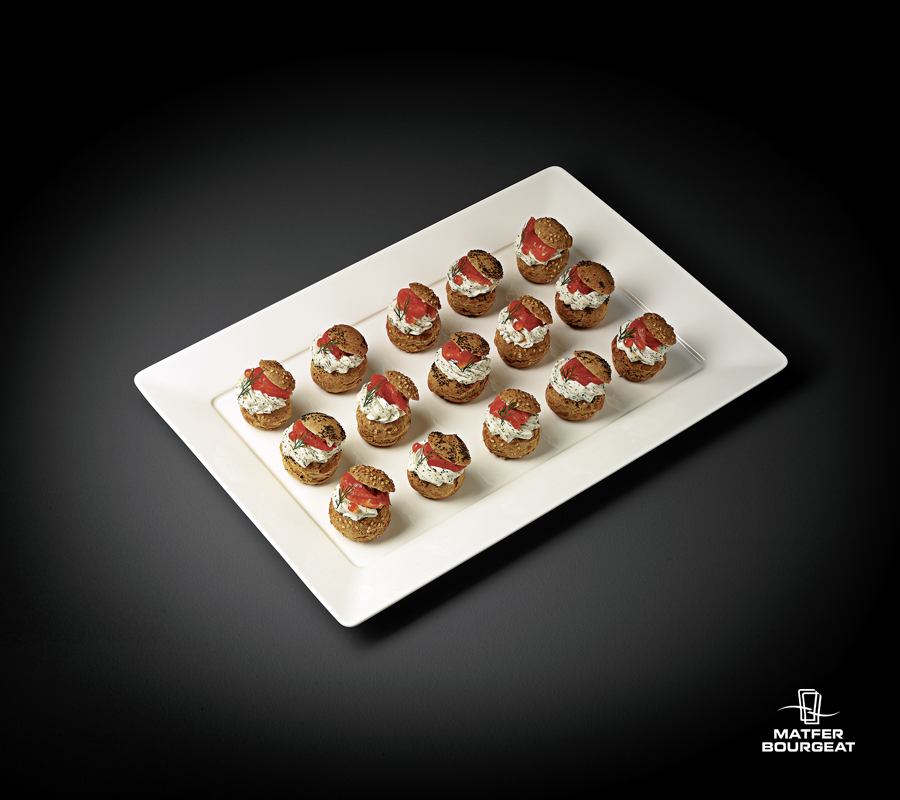 For cakes and viennoiseries, it is best to go with wood, as in the Acacia platters.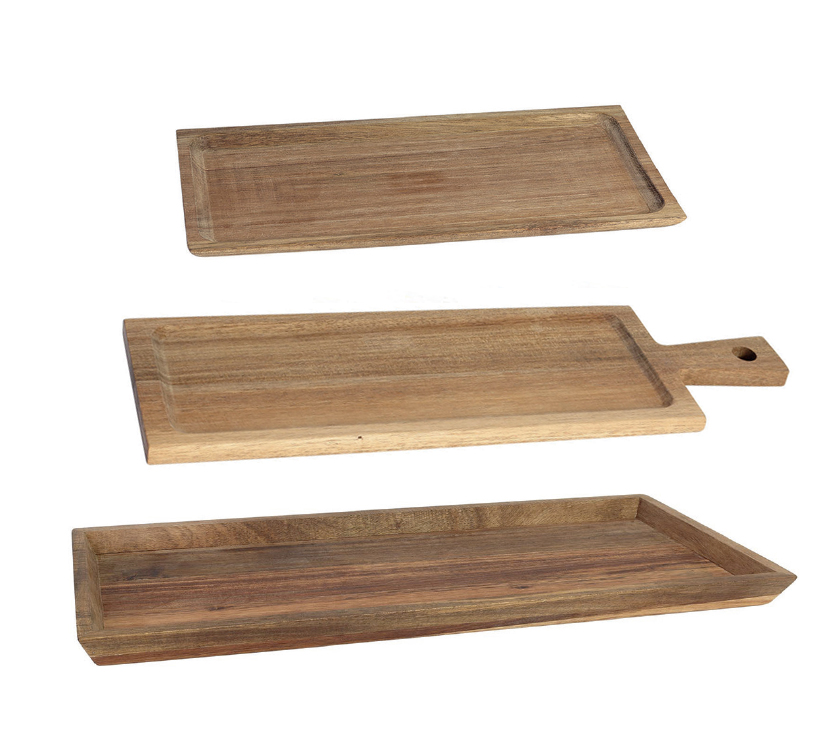 For presenting cheese and cold cuts,  porcelain plates and platters are ideal and also help with storing and carrying in trolleys and GN ladders.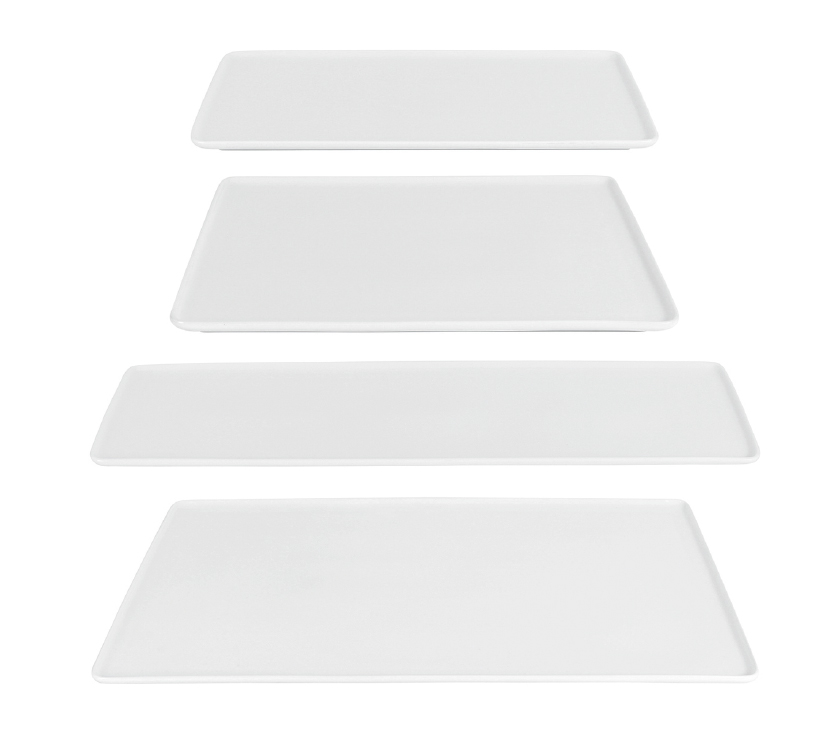 HOT AND REFRIGERATED PLATES FOR BRUNCH AT THE RIGHT TEMPERATURE!
As brunch combines sweet and savory as well as hot and cold food, you have to have the equipment to preserve the displayed products at the right temperatures. To retain freshness, use the cold "Satin" plate featuring a detached tempered glass stock carrier, a polished stainless steel frame and a Roll Top lid. Its GN1/1-12° eutectic plate enables you to preserve your brunch food at a temperature below 10°C for more than two hours, whether it is presented on a glass plate or serving dish.

For the hot parts of your brunch, turn to the "Satin" hot dish, which is very easy to use thanks to abuilt-in temperature thermostat and indicator light and off/on button that make it simple to turn off when you are finished serving. Its hot plates and stainless-steel base offer service autonomy while complying fully with prevailing legislation on hot deliveries (+63°C). A quality brunch means a brunch in which the optimal temperature of all elements is respected!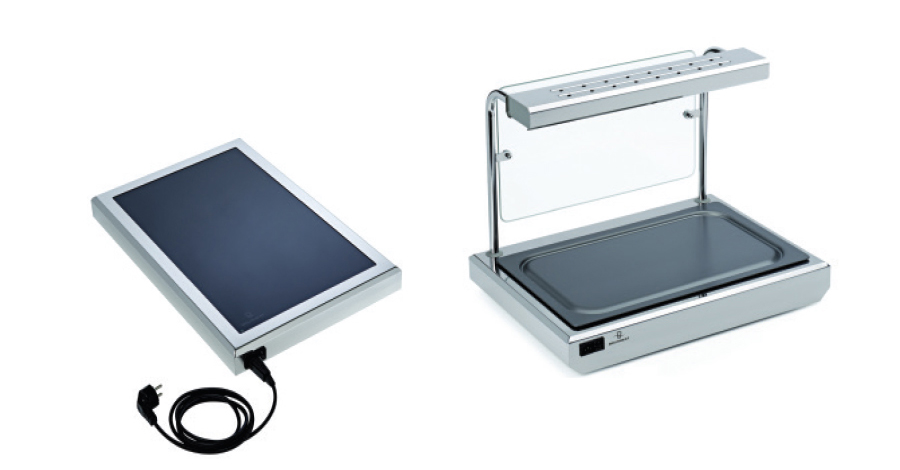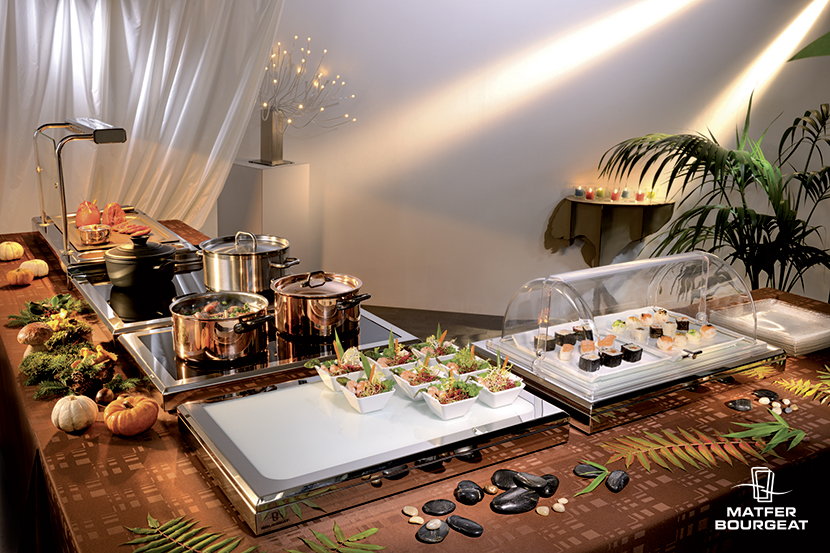 The food still has to be eaten with cutlery selected for its quality, such as those from the vintage In situ range, which is made from stainless steel with 18% aged finishing.