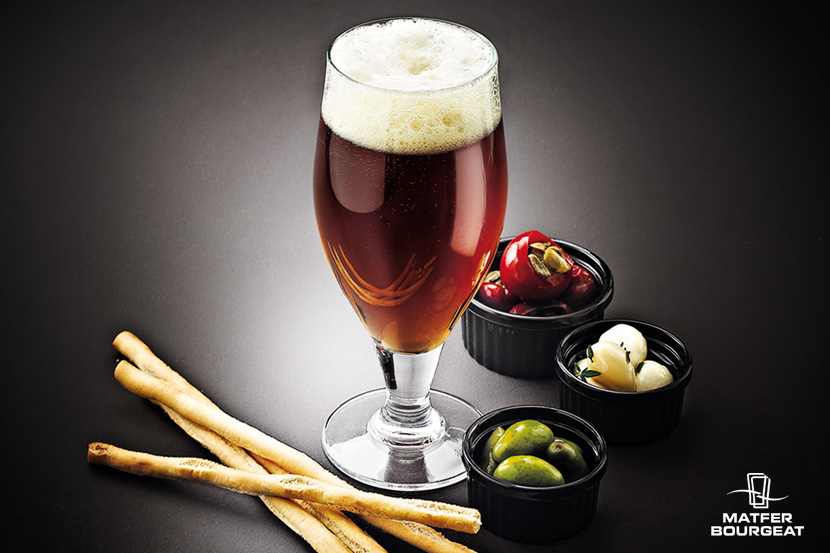 The apéritif is an institution to be respected … or reinvented!
The apéritif is the central moment of a summer's day, an institution loved by everyone and of which there are endless varieties. Some people prefer beer and crisps; others have to have wine and tapas, while others insist on mojitos. Everyone has their own take on apéritifs. It is hard to amble along a terrace in the summer without spotting the famous apéritif platters alongside cocktail glasses on tables. Professional cooks happily latched on to the phenomenon and began offering dishes and drinks that chime with the apéritif spirit while meeting a strict demand for quality. This demand for quality means having suitable utensils, are here are some of the most important.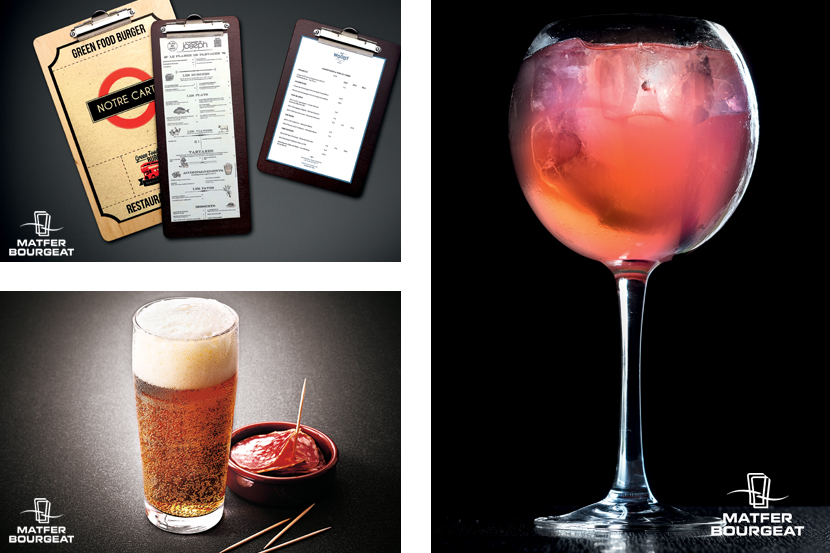 Mini cake tin, wooden aperitif platter and paelleras for meticulous presentation
Riding the wave of enthusiasm for natural and home-made products, mini-cakes are excellent solutions for apéritifs that are flavorsome while being quick and easy to make.
The Exopan rectangular cake tin by Matfer Bourgeat is designed to produce evenly shaped cakes that are easy to remove thanks to the anti-stick surface.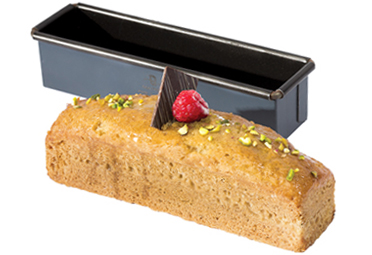 While there is no lack of French recipes for apéritifs, it is only natural to take inspiration from our southern neighbors to top off our menus. That is why it is important to offer a range of table art for professionals that suits summer recipes: Plancha, tapas or a paellera (paella pan).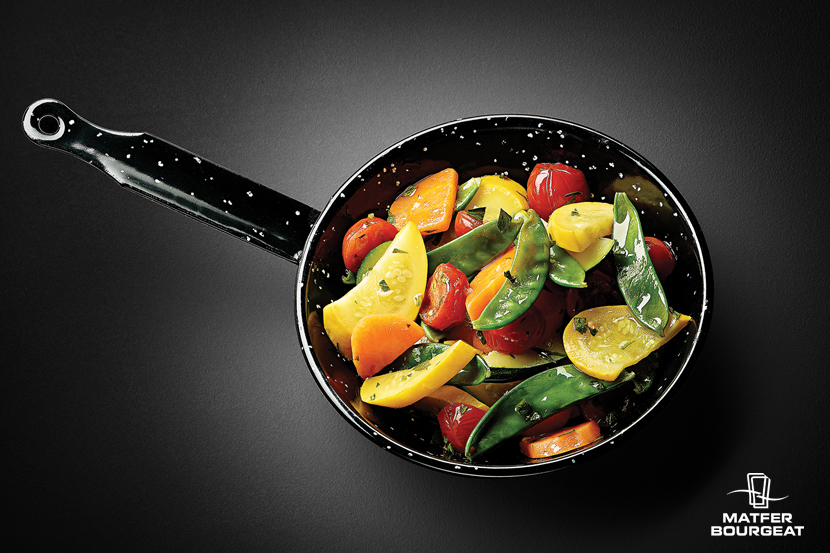 The last of those three things is paellera.What interests us hereis its distinctive enamel surface and black colour that highlights the colors of the food, with high-sloped sides and slender handles. This is a practical and stylish receptacle for your tapas.
We cannot talk about apéritifs without mentioning the famous apéritif platters – the warm trays that transmit a vibe of naturalness, sharing and authenticity. You can find the Pintch'o mega platter, model that sets the standard by its appearance – and also its size, which, while remaining both solid and light, can go up to 67 centimetres long.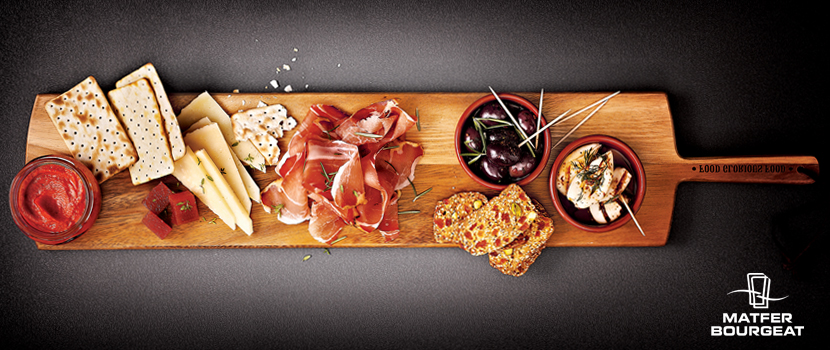 Or, go the other way and use mini-platters made from acacia, like their previously mentioned sisters for customized rectangular or round portions.
For particularly sophisticated tapas, you could opt for slate platters built into a wooden mount.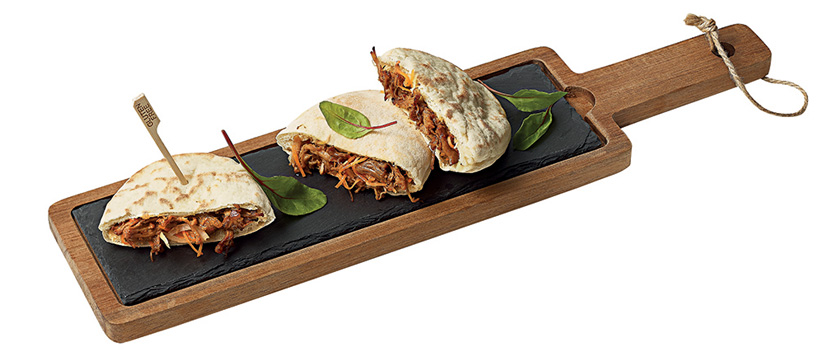 Lastly, we must highlight the lovely beechwood apéritif Plancha with three sculpted compartments for holding the items that make up a perfect apéritif: a large square for tapas, a small round one for a plastic or glass verrine and slightly bigger round one for snugly holding a wine glass
Cocktail glasses come in various shapes and designs
Wine glasses will always be in vogue, especially the XXL versions for its various contents – wine or cocktails with or without alcohol.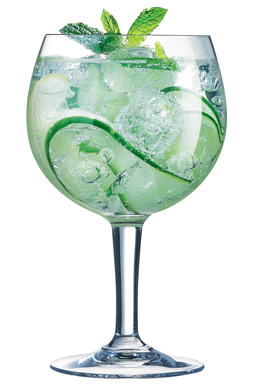 We serve gin, which is very much on point these days, in the colossal 70cl Gin Tonic by Arcoroc, which, needless to say, is to be shared in good company.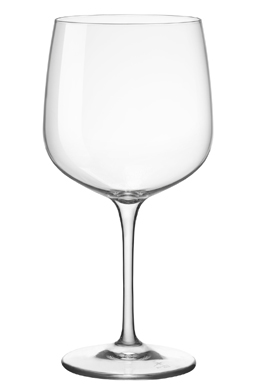 The Premium Cocktail by Bormioli Rocco is so elegant that it enhances your original cocktail creations.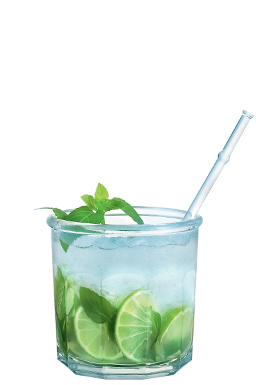 Autre cocktail, autre contenant, avec l'Eskale d'Arcoroc et ses allures de pot en verre au look rétro, un bestseller qui conviendra tout particulièrement aux si convoités mojitos.
Ideal for trendy terraces or clubs, the Swim range offers a 47cl pool glass as well as a 29cl cup and a superb flute with a capacity of 18cl.
Finally, to add a touch of fantasy when serving your cocktails, go for Pineapple Tikki , the pineapple design of Libbey, a bespoke vessel for your fruity drinks. Cheers!