Salad bar with a refrigerated display case, professional equipment: a challenge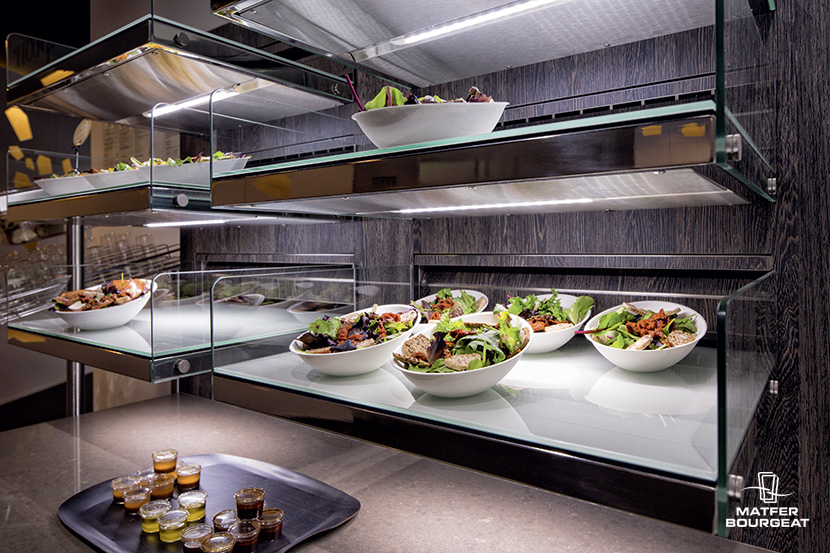 In this culinary landscape where we chase innovation and good health, the salad bar is quickly becoming a foregone conclusion. It remains to be seen if the challenges of such a "bar" keeping food fresh during distribution can be met.
PROFESSIONAL TOMATO CUTTING AND WRINGER FOR A LESS TIME-CONSUMING SALAD
Technically speaking, preparing salads isn't the most complicated thing to do, however it does come with a real challenge: that of time management.
Between wringing and cutting, the actions to be carried out often prove to be extremely time-consuming. In order to facilitate the wringing, you could opt for solutions like Swing wringer, it enables you to wring large quantities of salad effortlessly thanks to the flexibility of the crank drive and its large base offering more stability.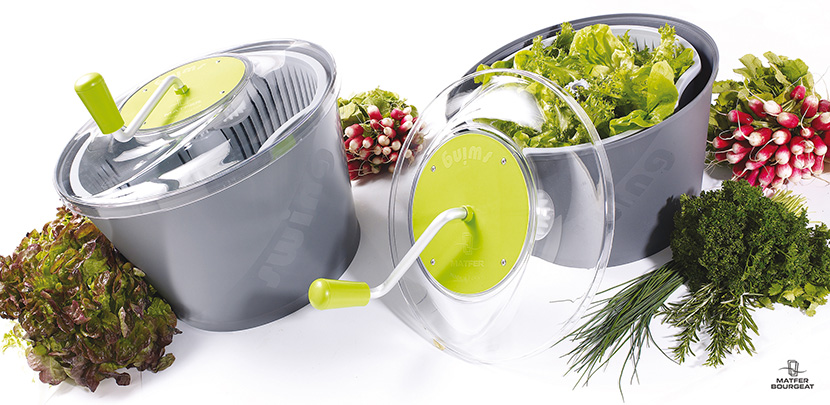 10L Swing salad dryer for 2 to 5 salads and 20L Swing salad dryer for 4 to 5 salads
For cutting, consider the Prep Chef multi-cutter with it's cherry tomato splitter which allows you to cut no less than 3kg in 15 minutes.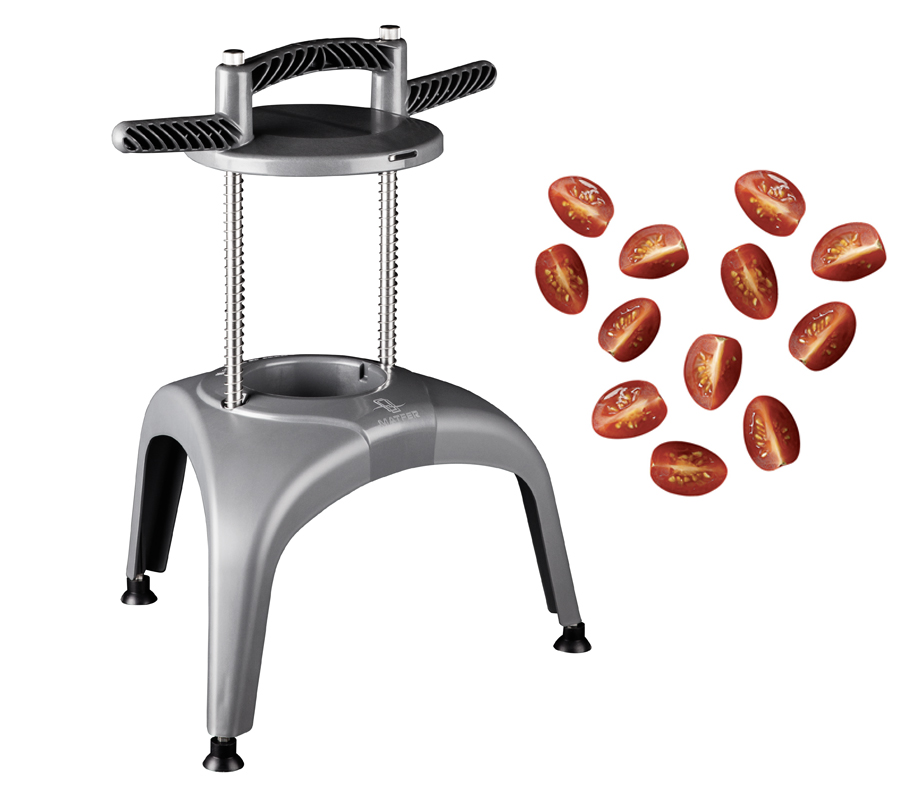 TABLEWARE: THE MUST HAVES FOR THE SHOWCASING OF YOUR SALADS
The latest essential accessories for your salad bar: bowls intended to welcome your salads with elegance, authenticity or exoticism, depending on the menus. The In Situ white Spira bowls or thebowls from the chic range in stoneware, will perfectly incarnate these different trends.