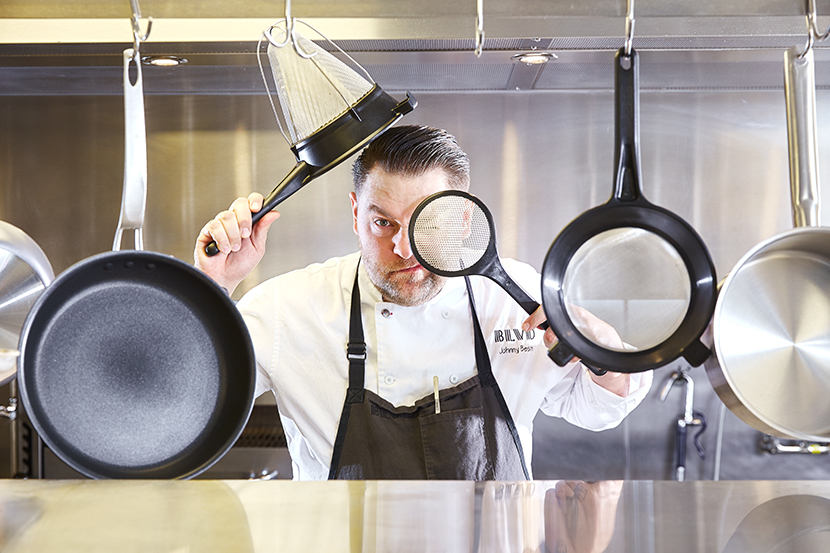 D restaurant and its chef Johnny Besch
WINDY CITY: JOHNNY BESCH
All Chicago was a buzz last June when BLVD opened its doors in the West Loop, an area which had previously a rough reputation, but where today is known as the breeding ground of up and coming chefs.
It is an area where an industrial atmosphere collides with elegant restaurants. We discover diversity in cuisine styles, which give rise to an electrifying atmosphere. BLVD restaurant and chef Johnny Besch's menu, all make sense in this unique district.
At the helm of this trendy new table, chef Johnny Besch. The made in America traveler, with his titan stature has come home to settle his pots and pans in his native town, and this time he's decided to stay here. Here, at BLVD, he moves within a cinematographic setting inspired by Art Deco and works for a clientele made up of businessmen and hip young Chicagoans.
Chicago's BLVD restaurant in the US state of Illinois is a unique establishment in a 1950's Hollywood style setting. A glamorous site that is suspended in time between the past and present, gives rise to an exciting setting. At BLVD Chicago, the cuisine reignites American cuisine from the 1950's with beef steak and potatoes, inspired by world cuisine, revealing a cultural blending and flavor explosion.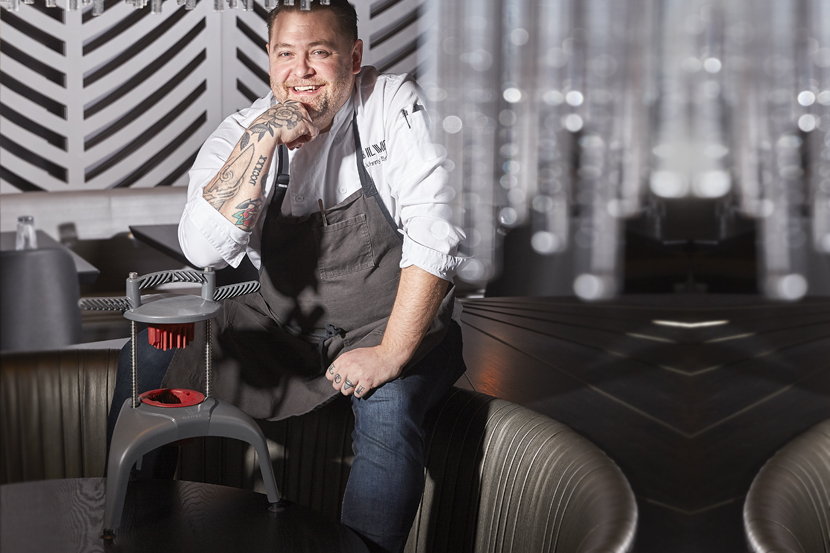 Meeting chef Johnny Besch:
You propose a menu in two parts: dishes to share and individual plates. Is this a common concept in Chicago?
Here, not all restaurants propose a concept of sharing. Most of the time, traditional tasting menus are served in very small portions with a maximum of two to three bites. At BLVD, I work with larger portions because our dishes are designed to be shared by four, five or six people. I'm very attached to this style of shared cuisine. In the last ten years in the US, chefs and caterers are really trying to push this. You know, Americans are used to eating for themselves, in an egotistical way. Among our clientele, we have a lot of businessmen in their fifties. For them, the concept of sharing doesn't really work. But, on the other hand, friends or families like sharing dishes as it's friendlier. They'll choose two or three starters, two or three mains… We send them out and everything is set out on the table before them and that way, everyone gets what they want!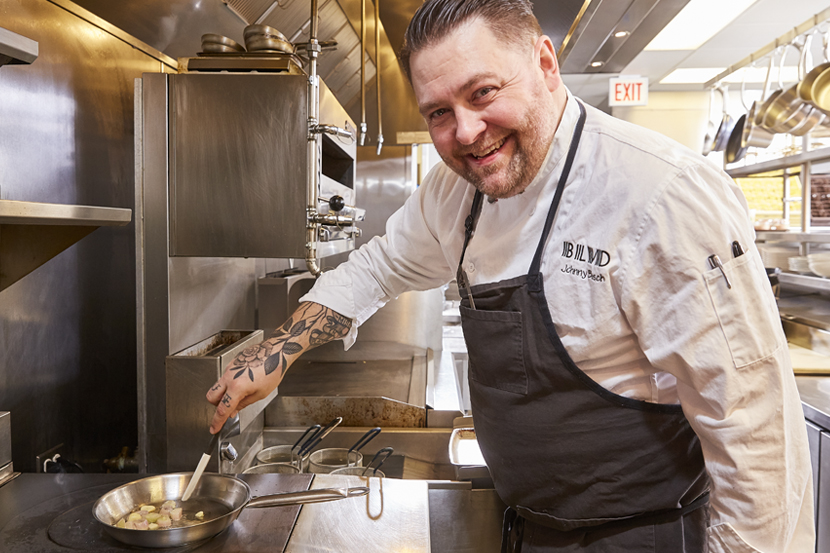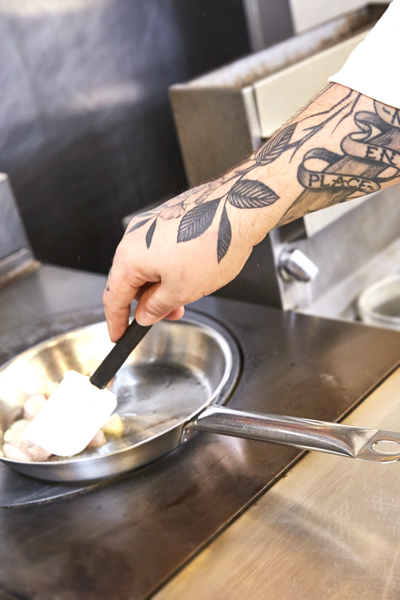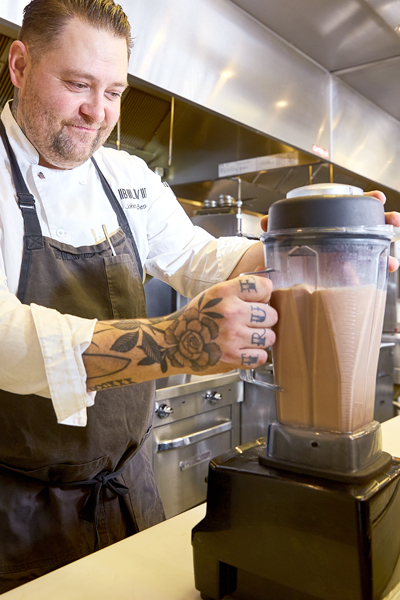 What are the latest culinary trends in Chicago?
Oh, there are plenty! I'll just mention a few; firstly a Middle-Eastern influence, flavor combination, spices and plating styles. Then, there's a big trend to respect seasonality, to work with products from local farms, and this comes from the request of the customer. Some chefs highlight independent farms, which I do too. I've met with producers who supply me with mushrooms, flowers, ducks… At the moment I work with Closed Loop Farms, a network of regional urban farms around Chicago, that connects the producer to the consumer. For example: the Chicago Mushroom Company for mushrooms, or Publican Quality Bread for bread. This proximity with the farmer is one of the biggest trends in Chicago.
Who are the chefs who inspire you?
Everyone I've worked for! And I've learnt from many prestigious French chefs in the US. Including Alain Ducasse at Mix on the Beach at W Retreat and Spa, in Puerto Rico. He has about 30 restaurants, and inspires me greatly, he's an ultra-perfectionist: ingredient intensity, style, esthetics … a beautiful experience, difficult but excellent! He's one of the founders of French cuisine. Before him, I worked with chef Laurent Gras at L20. It doesn't exist today but it was one of the two Michelin three-star restaurants in Chicago. I learnt a lot from him too. I spent ten years on the west coast, and worked for a "master chef", Philippe Bulot at Heathman Restaurant. A great source of inspiration for me … And when I came back to Chicago, I moved around a lot, even if it wasn't overseas as much as I would have liked. I'm going to South America at the end of the year. And I'd like to go to Europe. I've never been there but it's my next destination!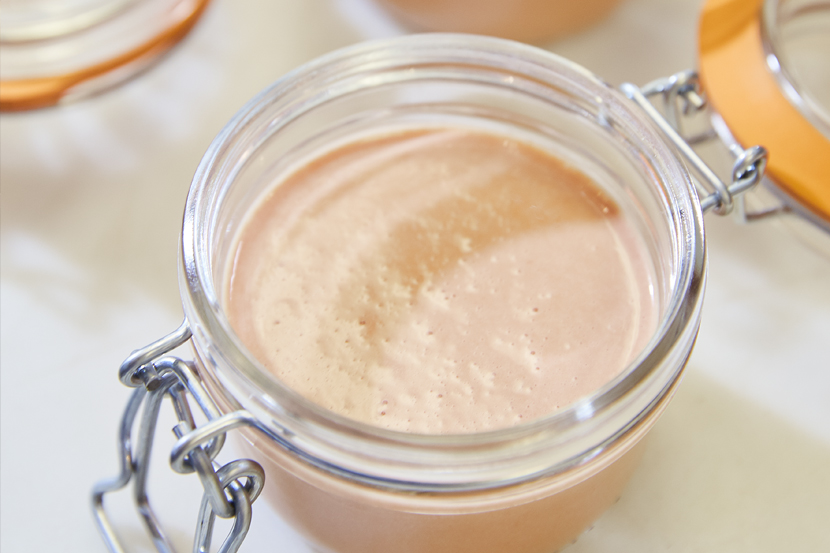 Are you influenced by French cuisine?
Very much! I'd even say that I spend most of my time working with French cuisine, but not exclusively. Of course from the years I spent in Puerto Rico and Central America I've been influenced by Latin cuisine and its ingredients. I'm also strongly influenced by Asian cuisine, especially Japanese.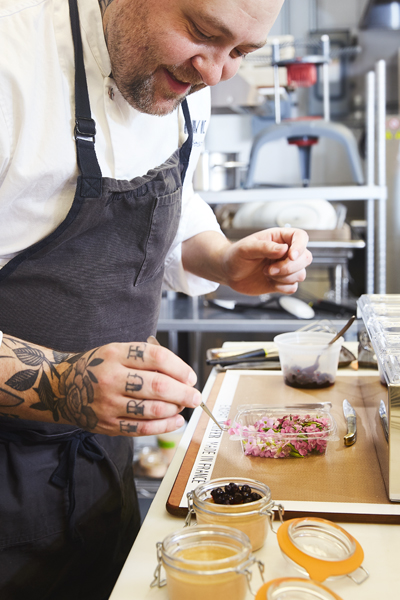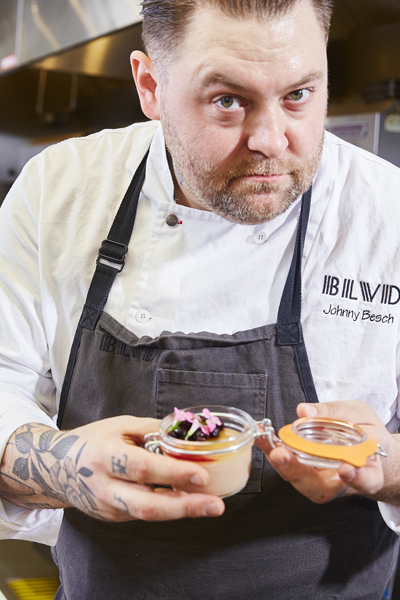 Would you say that French cuisine is more demanding?
You know, success for me is first and foremost the customer who appreciates their dish. I think that many chefs are obsessed with perfection. And for us, perfection is a direction but not an end in itself. For example, I don't think our style of cuisine is Michelin style. I wouldn't refuse a star of course, but it's not my main goal.
Matfer and chef Johnny Besch:
For several years, Matfer and chef Johnny Besch cultivate a trusting relationship around a common value: the respect in the work of the product. Chef Johnny Besch attaches importance to the choice of ingredients that he will then work with. Together, we strive to sublimate the products when they come to be cooked. A desire we find when he evokes the Matfer utensil he prefers: the dough scraper, A Matfer utensil that has followed him around for several years, and which is in line with his vision of cuisine, where the product is at the center of attention and should not be wasted.
When did you meet Matfer?
I knew Matfer about 10 years ago. For me, this French brand symbolizes quality. And especially in pastry as Matfer is without a doubt, the best brand by far.
What is your favorite Matfer utensil?
My favorite tool is my scraper! I've been using it for years. For me, it's essential to get to the bottom of a bowl and reduce the amount of waste. I also use it to cut and divide doughs into portions, to mix, and for a lot of other things. It's easy to hold, and I've tried several, but this one is the most appropriate.
I'd also say the whisk, very practical and resistant to high temperatures.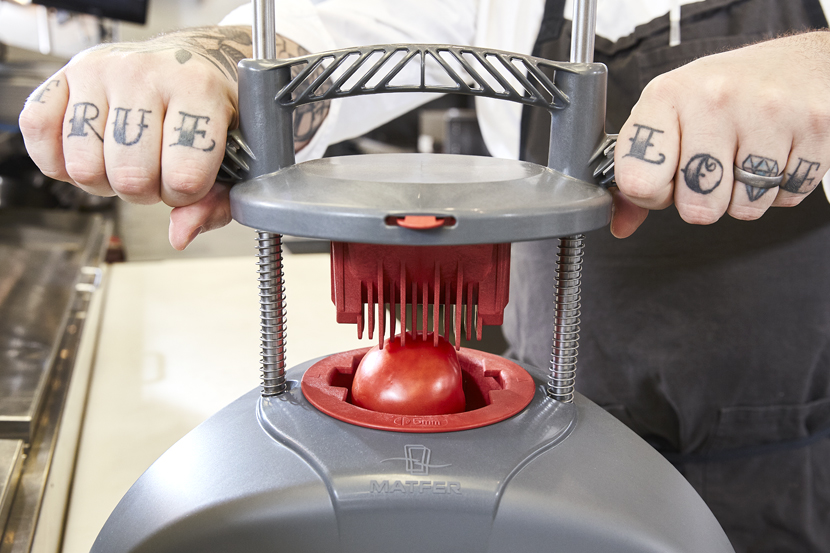 You have tested the Prep chef professional French fries cutter. What do you think about it?
It's great for preparing fries for example (discover our professional French fries cutter Prep chef). You can do everything with just one hand! We can cut them small, the pieces are regular and it's not as dangerous as the mandolin for example. Just put in the potato and presto! It's safe and efficient.
Express resume of Johnny Besch and his career path before BLVD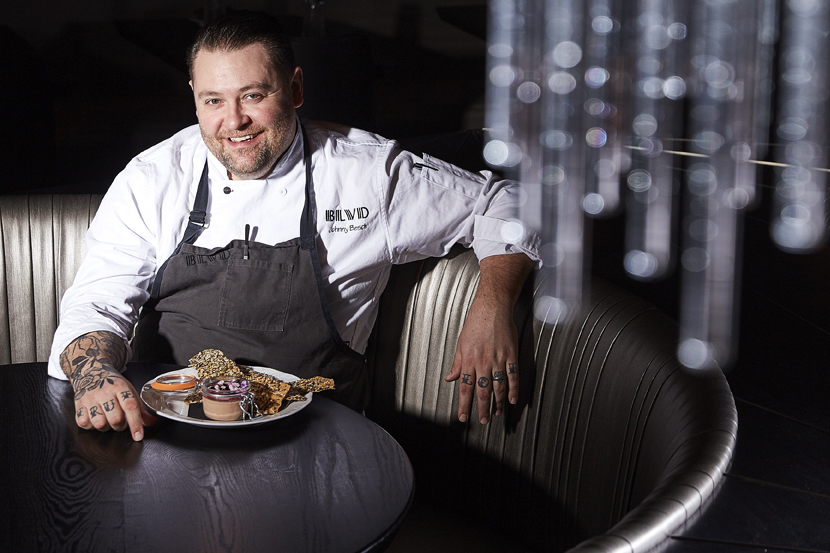 Born in Chicago in 1981, Johnny Besch left for Portland, Oregon when he was just 20 to train at the Western Culinary Institute, a well-known school, and until recently known under the name of Le Cordon Bleu College of Culinary Arts. After graduating in in 2004, Johnny worked for two years as sous-chef at the gastronomic restaurant Epicure before becoming chef de partie at the Heathman Restaurant & Bar for French chef, Philippe Boulot until 2009.
Johnny then left Portland and returned to Chicago, working as chef de partie at the Michelin 3-starred restaurant L2O under chef Laurent Gras' direction until 2010. At that time there were only two three-starred restaurants in Chicago!
Travel called again to the eager young chef who accepted the position of sous-chef at Mix on The Beach, the Alain Ducasse restaurant at W Retreat & Spa on the island of Puerto Rico. In 2011, Johnny returned to his hometown to become executive chef at Bistro Bordeaux, located on the shores of Lake Michigan, in Chicago's northern suburbs, working alongside the Bordeaux restaurateur Pascal Berthoumieux. In 2013, feeling the need to return west to work with ocean products, he ran Pickled Fish at Adrift Hotel & Spa, an 80-room hotel in Long Beach (Washington). He then moved to Cape Cod as executive chef and culinary director for Tap City Grille and Beech Tree Cantina, running a team of 50 staff.
In all, Johnny Besch spent a decade in the Pacific Northwest to learn alongside the best chefs. In returning to Chicago, Johnny joined Sancerre Hospitality to open their flagship restaurant, BLVD in the West Loop district in June 2017.