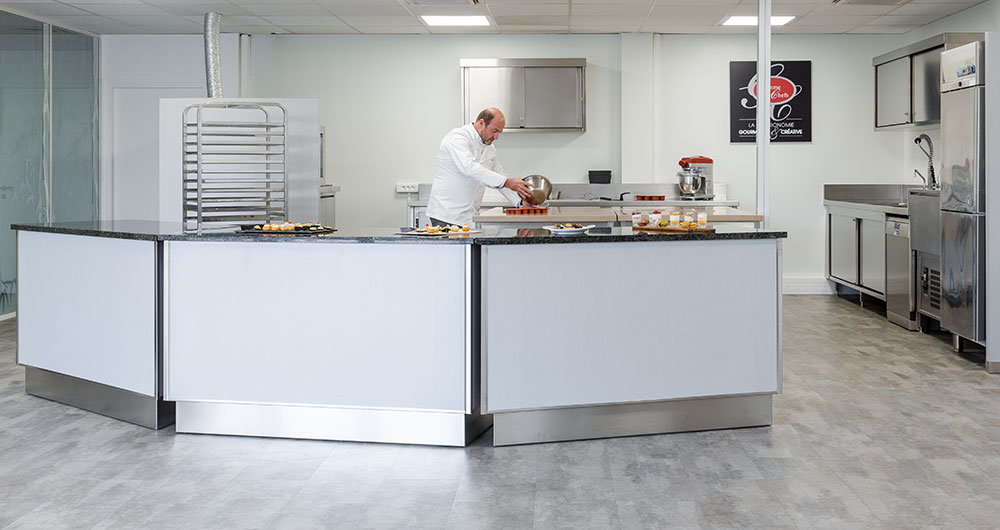 MODULAR REARRANGEMENTS – PRACTICAL
Gamme des Chefs offers a range of buffet solutions made to match the criteria of a premium hotel clientele in terms of quality, presentation and flavor. As excellent service is key to this specialist foodservice industry, it was important to create the ideal tool to facilitate winning demonstrations in front of a professional audience.
The aim was to design a customizable set-up that could quickly and easily be adapted to different thematic sequences during events.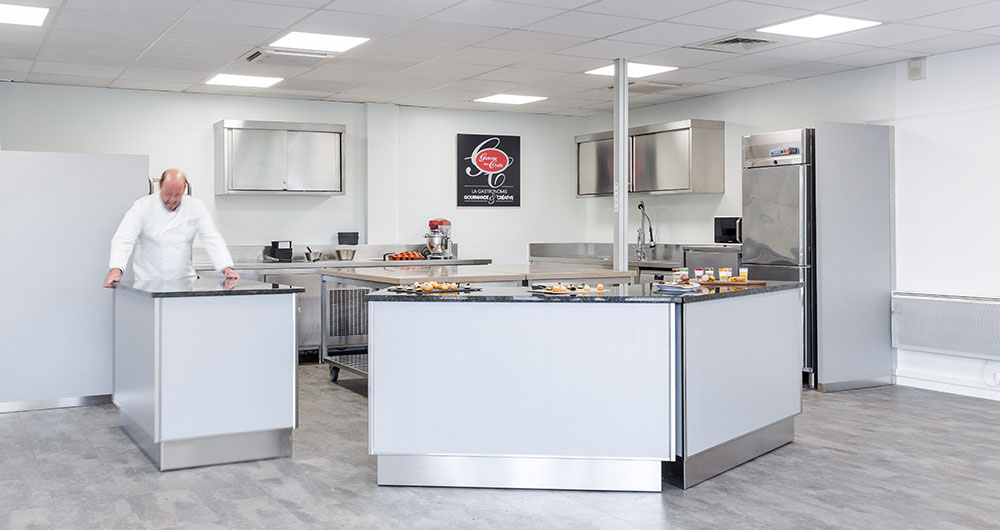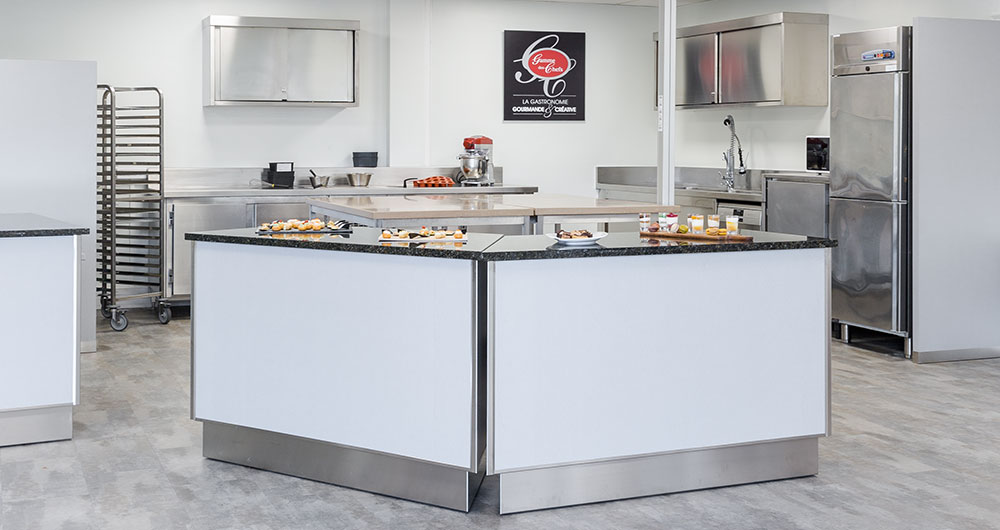 The central island is made up of wood-paneled stainless steel furniture and offers a demo space visible from the reception area.
Its custom design means all parts of the island can be quickly moved around to suit staff needs.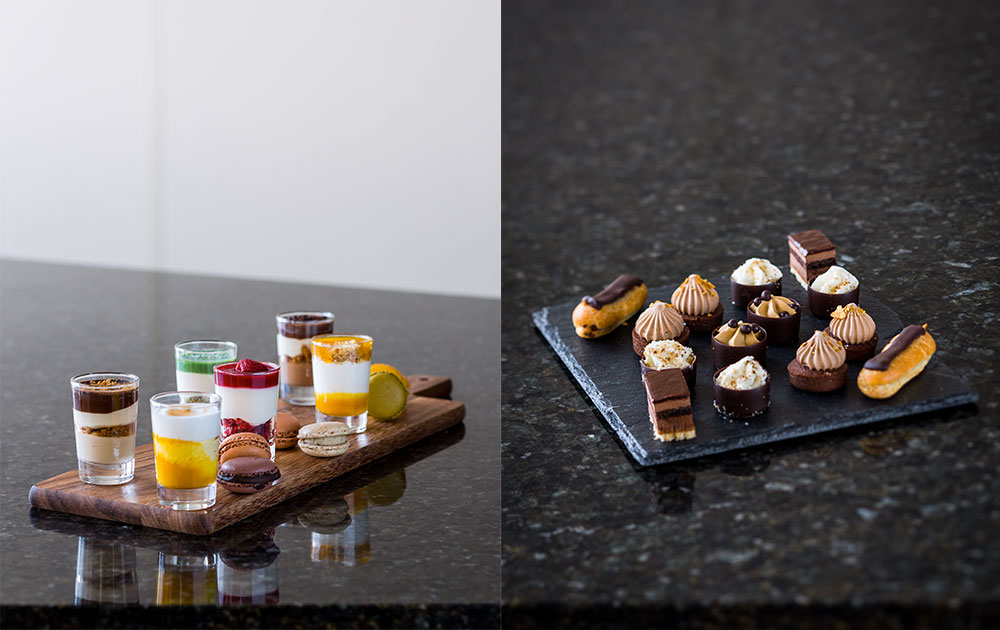 Black Zimbabwe granite worktops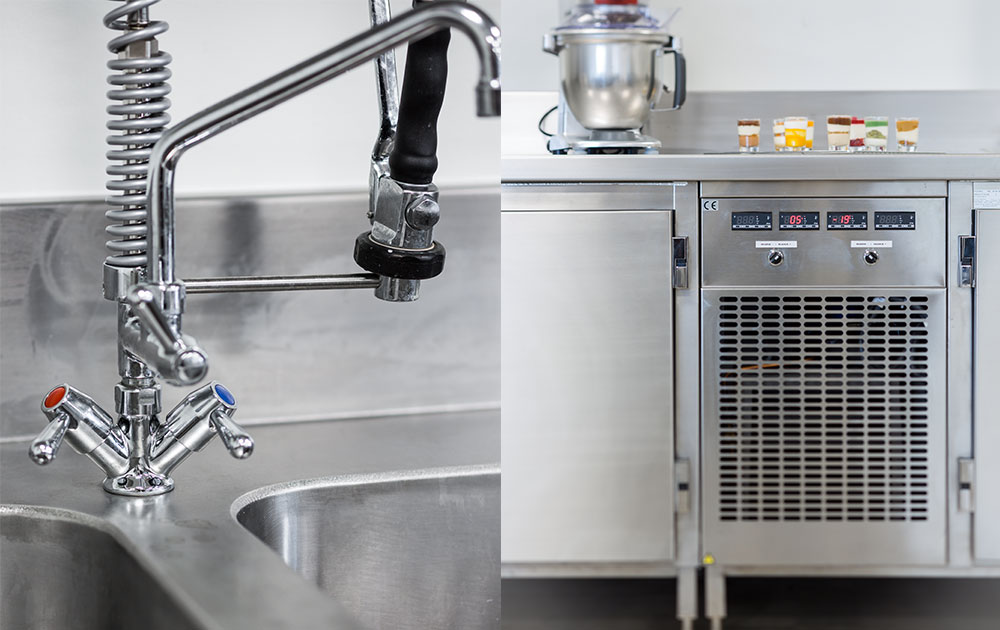 Vibration-polished stainless steel dishwashing space: attractive and durable.
Stainless steel refrigerated unit. Refrigeration that uses the latest technology and new environmentally friendly fluids.
Furnishings fitted with hinged sliding doors.
A project by Matfer and Vauconsant