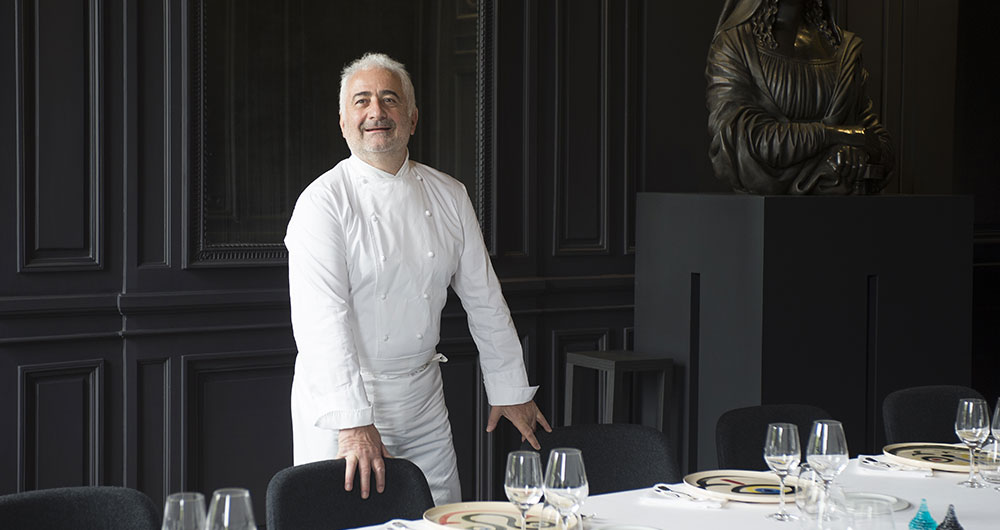 Carefully-chosen professional kitchen furniture
OPTIMIZED SPACE – TIME SAVING – PRECISION
In the Hôtel de la Monnaie's six salons, Guy Savoy found the ideal setting to let his talent shine. The chef needed a kitchen even more superb than the Hôtel. This large, attractive, light-filled and spacious creation was designed to finesse the chef's work and movement around the space while maintaining the highest safety conditions, especially during busy times.
A perfect interior design to showcase the ballet of chef Guy Savoy's brigade.
We wanted to design a functional professional kitchen tailored to Chef Savoy's needs.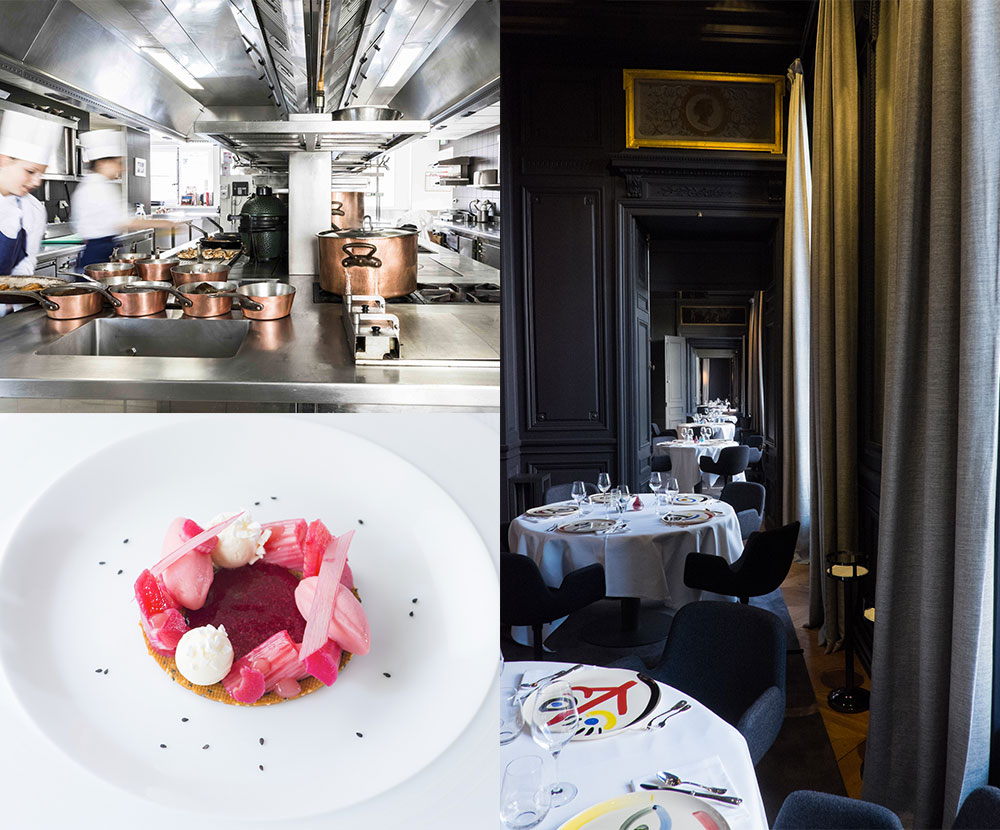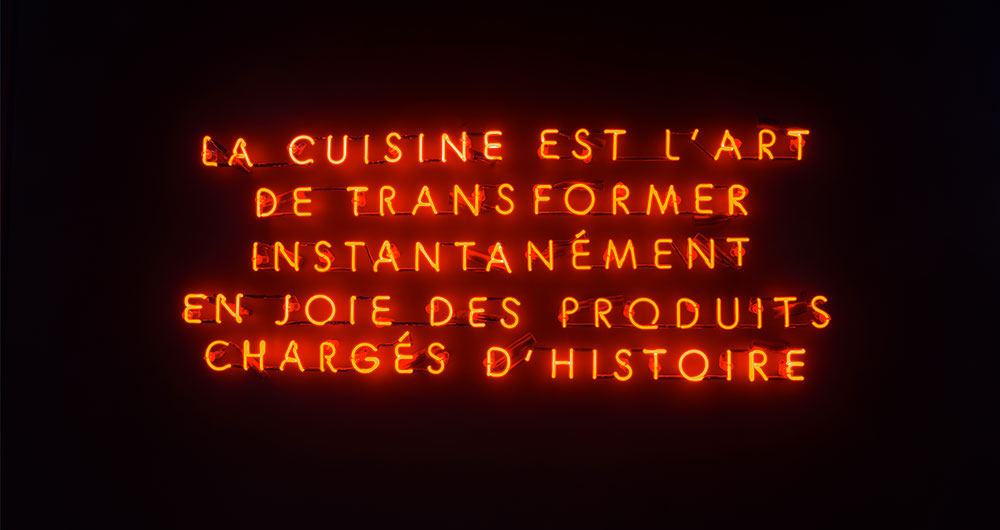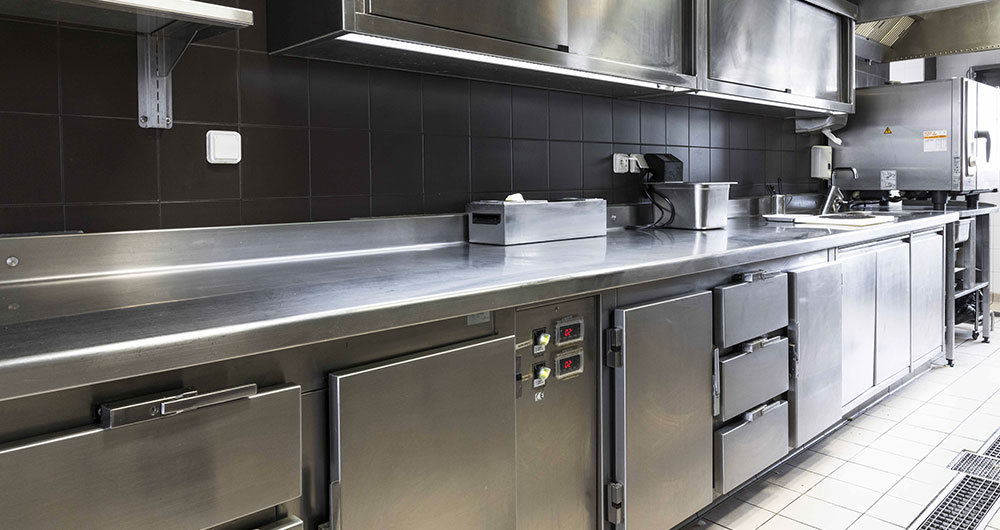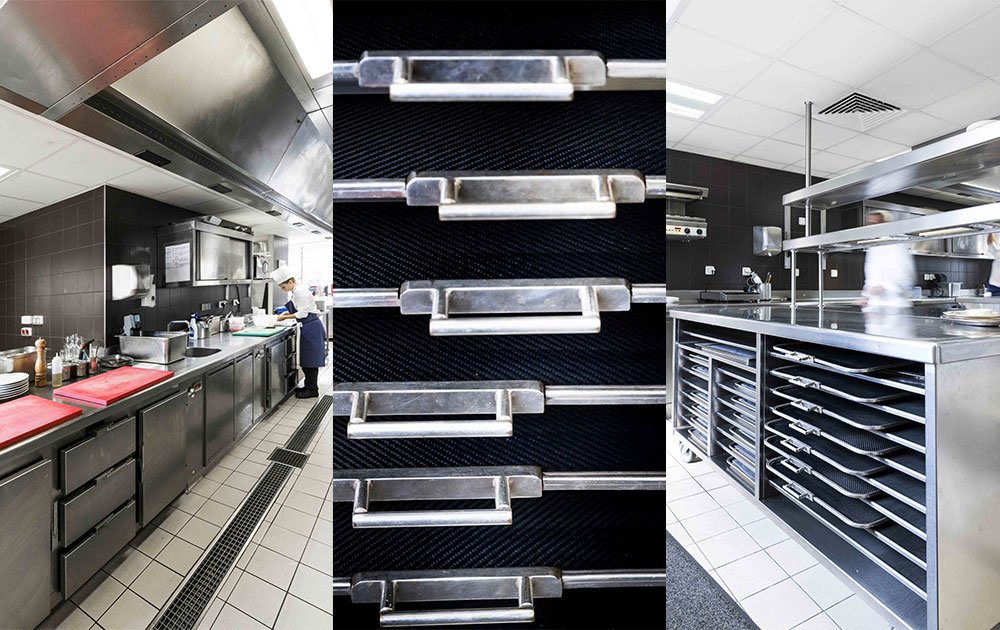 KITCHEN – PREPARATION – ERGONOMICS
A kitchen plan optimised for ease of use, with cupboards raised from 600 to 750 mm for easier bottle storage.
A fundamental requirement was to design a space tailored for smooth cooking and fluid movement.
Cupboards increased from 600 mm to 750 mm, for easy bottle tidying.
Mixed design of doors and refrigerated drawers for the fish workstation, in response to the chef's organizational needs.
A kitchen installation has to take several factors into account – the choice of professional kitchen equipment is one of the elements that has to be chosen with care.
A well-designed kitchen is vital for chefs to be able to express their imagination and talent to the full.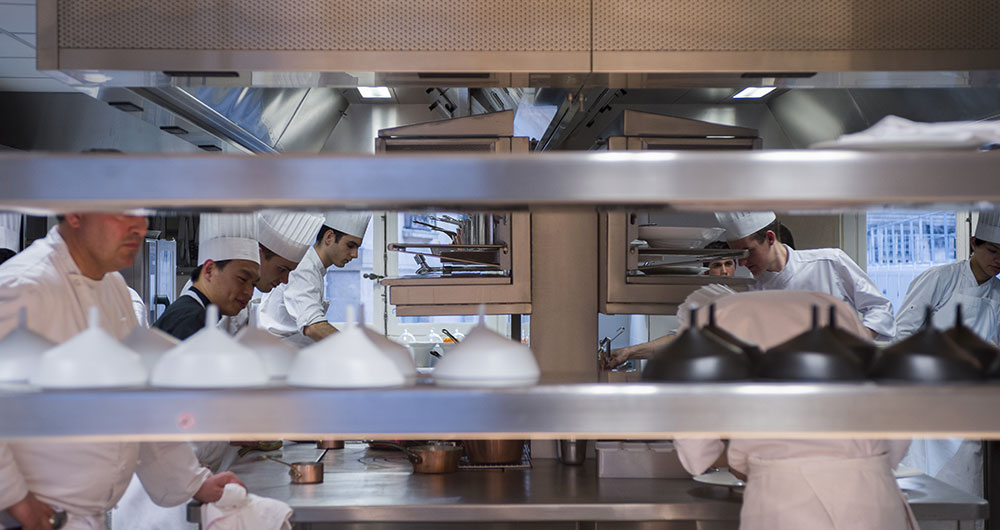 Heated food hatch with 1050 mm tall sloping surface, for a more standard view when serving. Includes a plate-tidy for serving purposes.
VEGETABLE PREP STATION – FISH PREP STATION
Even the smallest details of the layout and the choice of kitchen elements were carefully considered.
The fish workstation has been designed for optimal cleaning. To ensure all tasks are performed to perfection, with no loss of time, all waste is collected during scaling, followed by filleting and portioning in preparation for cooking. Fish are descaled before filleting and portioning, which means that the preparation process facilitates waste collection. An integrated container lets users position a cutting board and perforated container.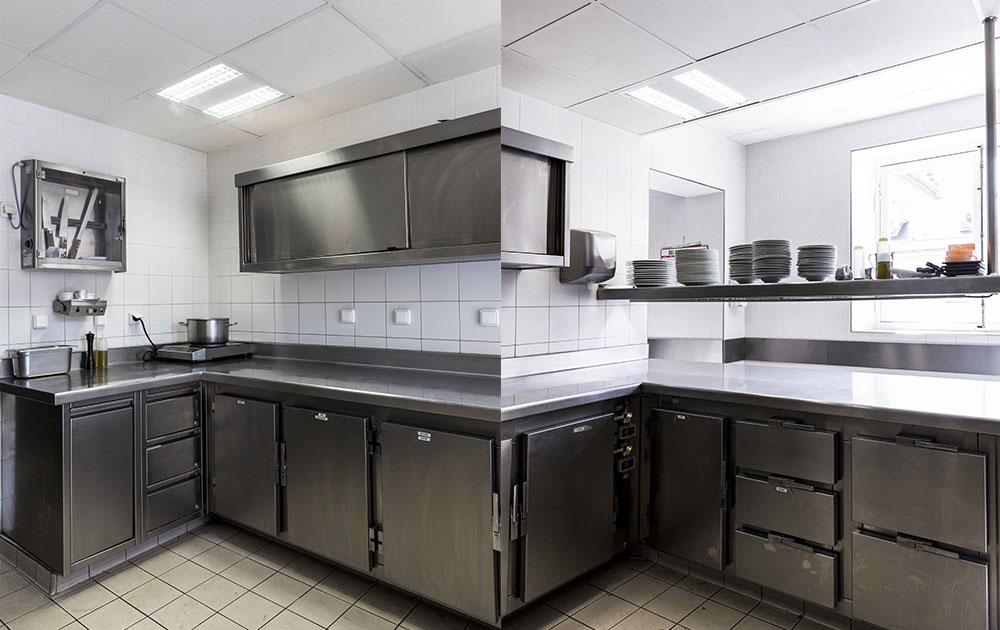 The kitchen layout is designed so that dishes can be prepared easily and service as a whole can take place as smoothly as possible. The kitchen and dining room are linked by a pass with heat lamps.
Food hatch with heated slope. Refrigerated, ventilated units with anti-corrosion double flow and evaporator system.
Professional restaurant equipment laid out for an ergonomic kitchen.
Discover all Matfer's professional kitchen projects, including equipping a functional professional kitchen at the Table du 11.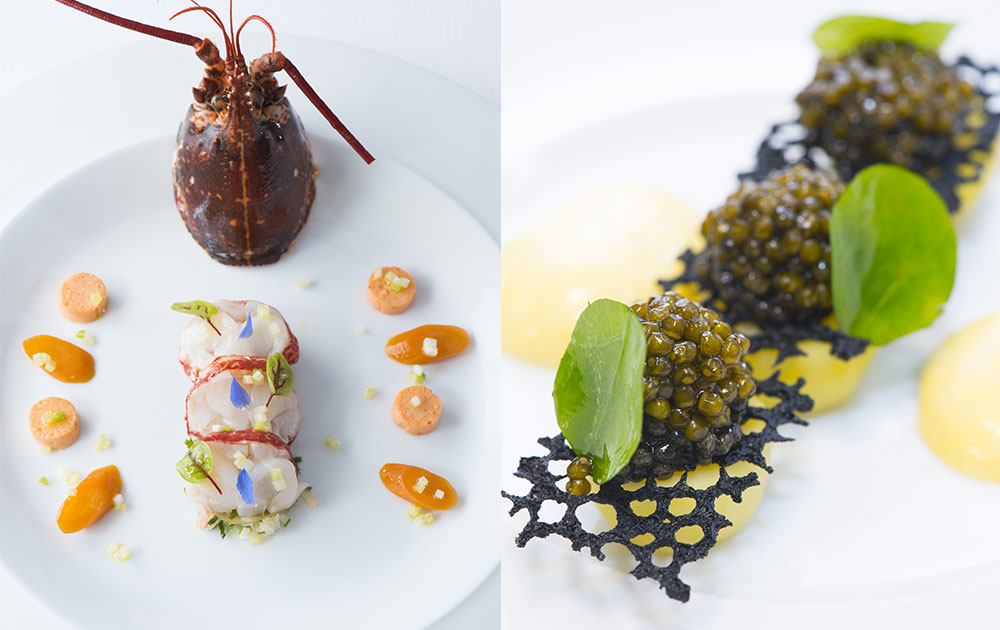 A project by Pi Création in Paris (commissioned by Guy Savoy)