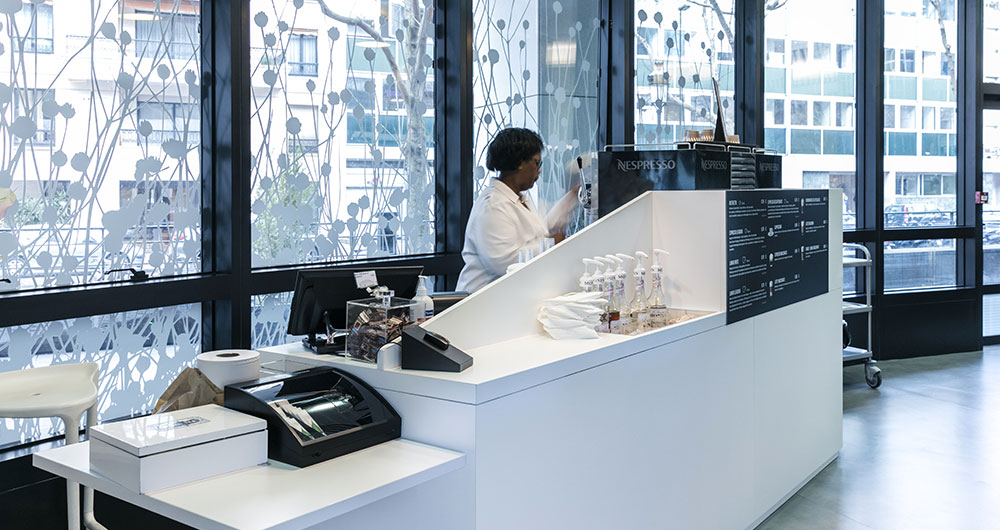 LUNCH BREAKS – SALAD BAR – HEALTHY
The cold buffet was completely redesigned. The emphasis was placed on modernity, choice, space for walking and presentations that made the food look both beautiful and appetizing.
KITCHEN – PREPARATION – STORAGE
The teams skillfully analyzed the issues and looked at the project as a whole to meet the objective. This was to make it easier to work in the kitchen and to ensure maximal efficiency, as several hundred meals are prepared each day.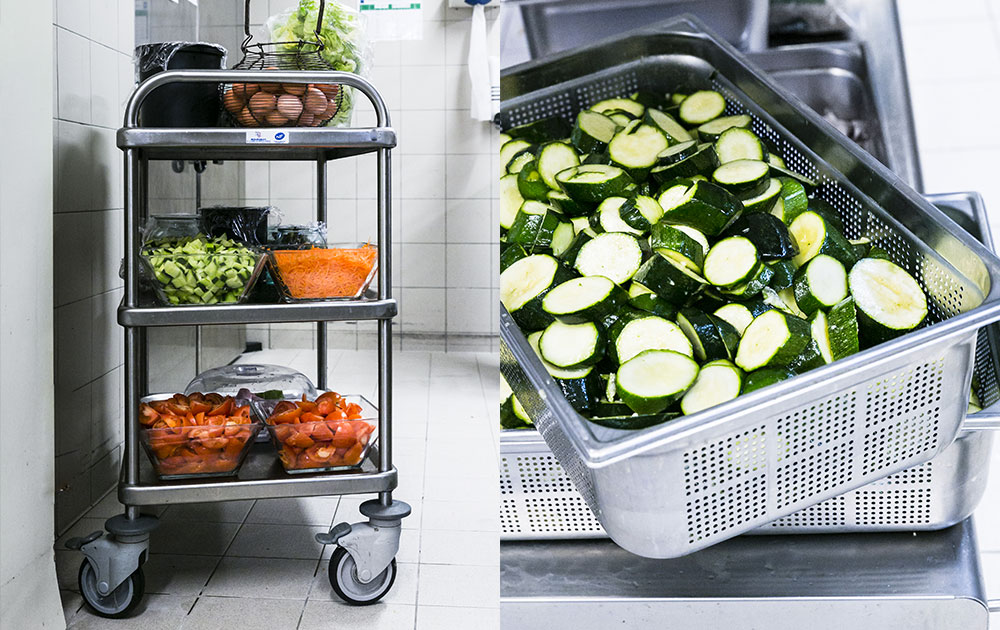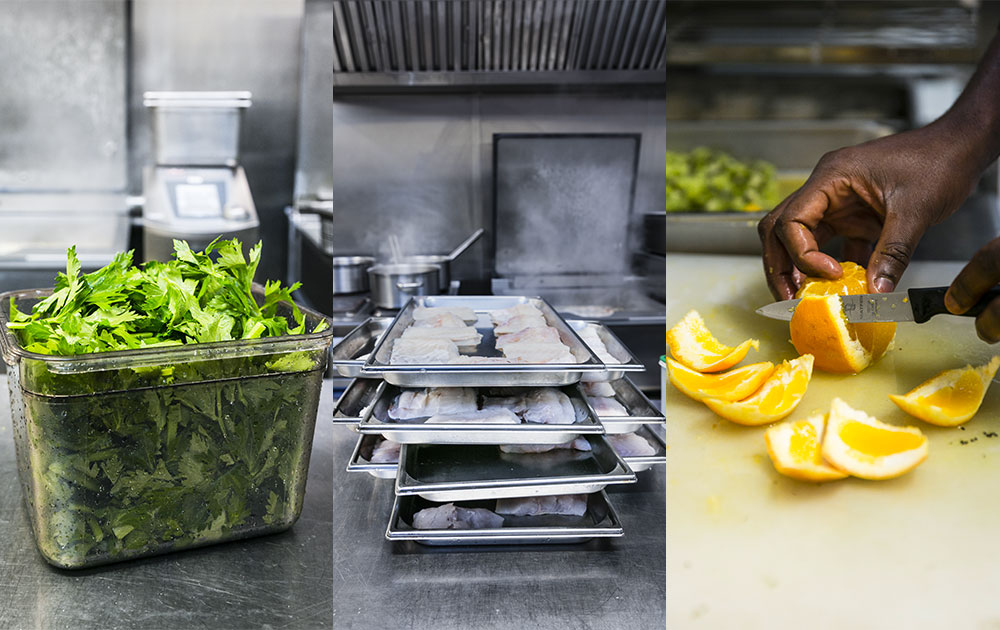 PREPARATION – YOGHURT BAR – BUFFET
To improve workplace foodservice's image, a top-of-the-range approach was used, with beautifully personalized tableware specially designed for each recipe.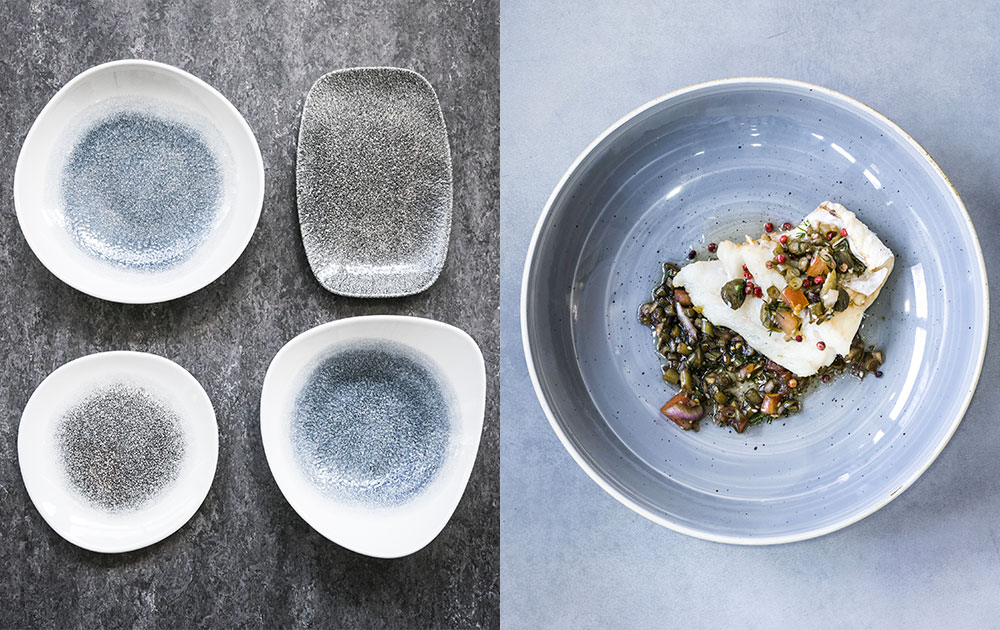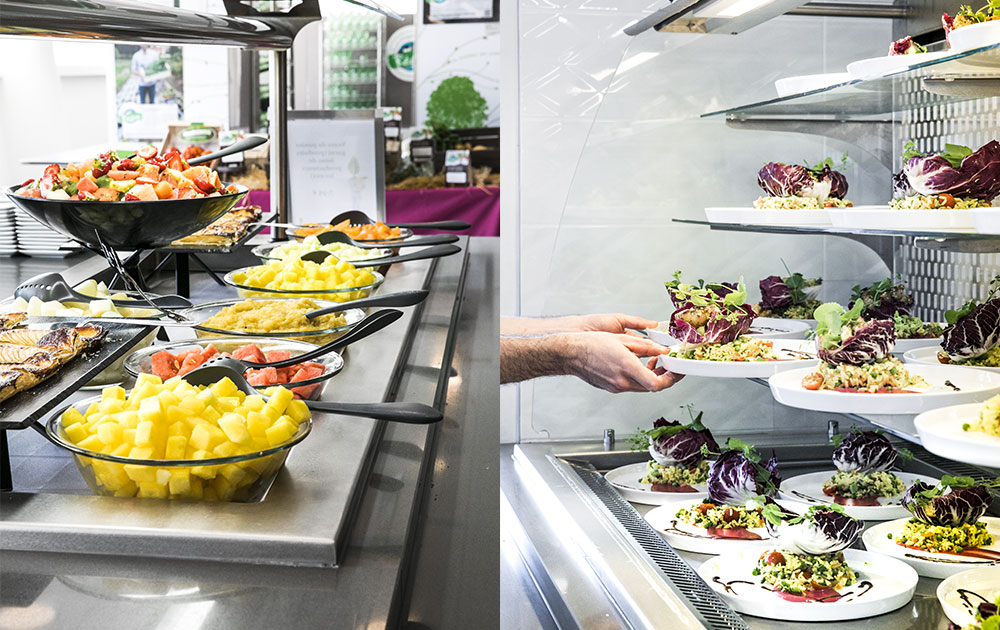 A project by Matik in Paris