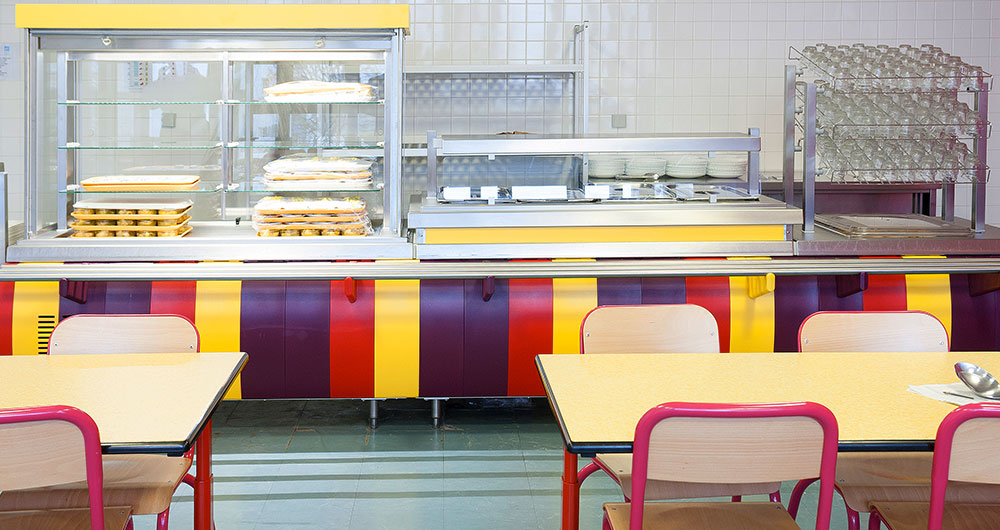 SUSTAINABLE DEVELOPMENT – FUN
The aim here was to provide more space and greater comfort for workers, while guaranteeing that standards around food preparation and service are respected.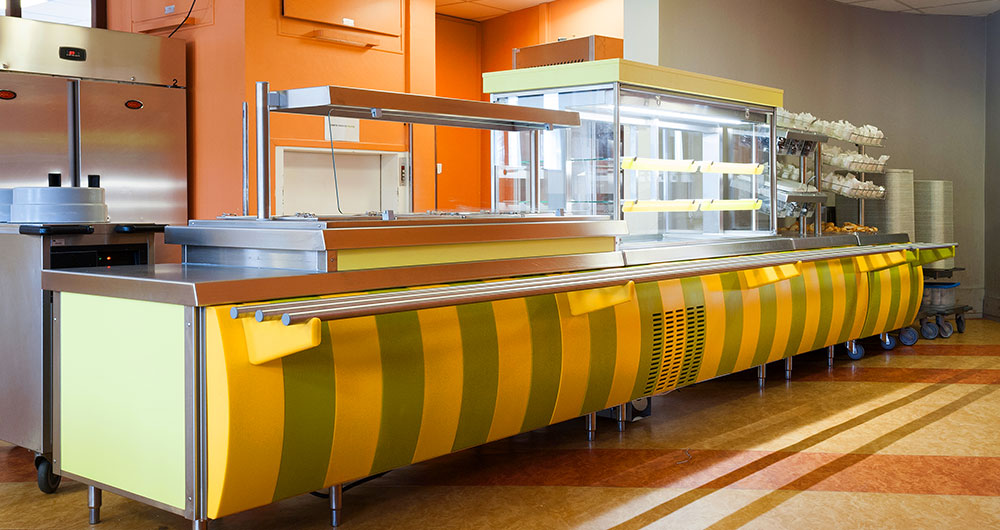 Local authorities are very keen to create a cheerful, friendly atmosphere, without ever forgetting sustainable development aims. This project was as wide-ranging as it was gratifying!
Children love their self-service area with its curving front and beautiful bright colors.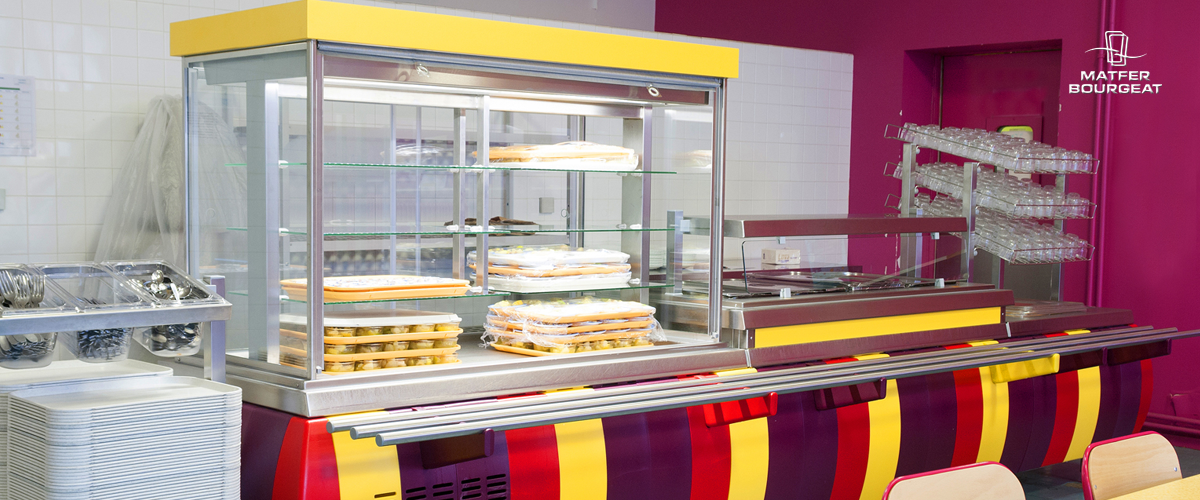 The new area provides quality service, which respects temperature maintenance standards.
« The response has been unanimously positive since it was installed. From the mayor to pupils' parents and kitchen staff, everyone has praised it for its originality, functionality and good looks ! »
A project by Vauconsant in Paris