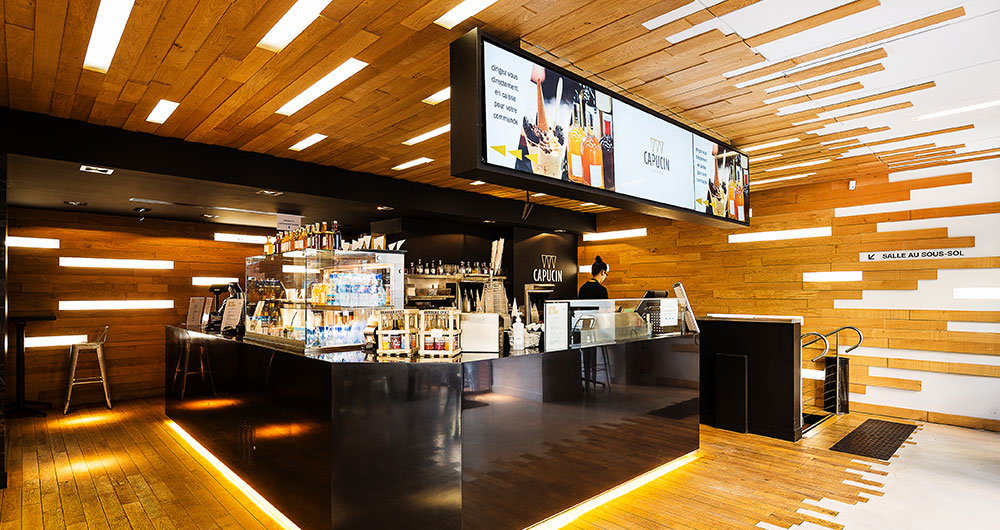 SHOW-COOKING – TRANSPARENCY – A DESIGNER LOOK
Le Capucin has been designed as an ode to visibility. Discovering the revolutionary show-cooking concept by Vauconsant known as "new front cooking" was a decisive moment in chef Michel Bras' career. He immediately opted to adopt it for his Toulouse-based fast cooking brand.
At the preparation counter, the chef puts on a culinary show in front of customers.By maintaining constant visibility, the counter helps to welcome in customers, as well as aiding service and sales relationships.
To make the project a success, all the different technical aspects needed to be designed and created to measure.
A project by Vauconsant in Toulouse (commissioned by Michel Bras)