Compatible with all sources of heat, whether you're cooking on a modern induction hob, a traditional gas range, or even an oven, the Elite pro frying pan is ready to meet all your needs!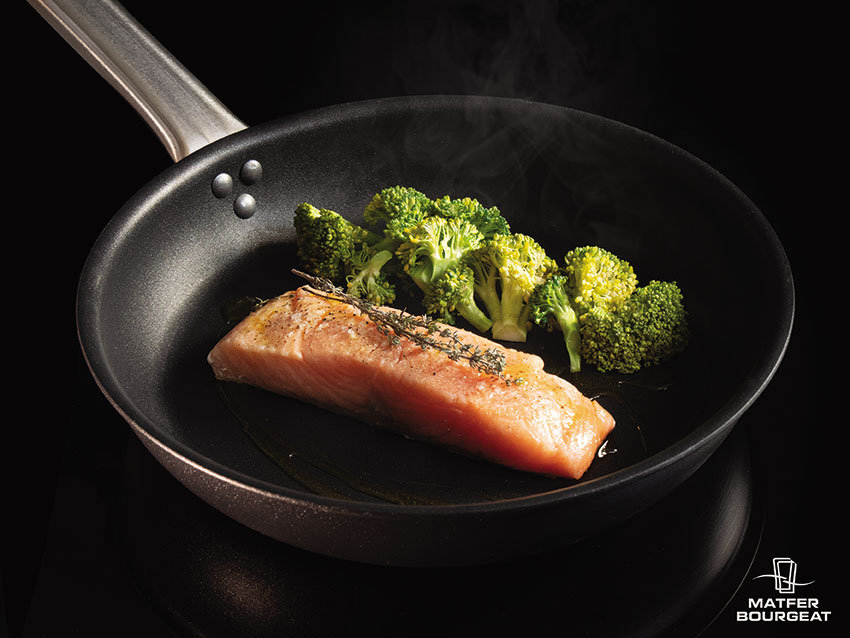 Its extra-thick aluminum body ensures perfectly balanced heat distribution across the entire cooking surface. The result is a precise, evenly cooked dish, with no burnt or undercooked areas.
For safe, complication-free handling.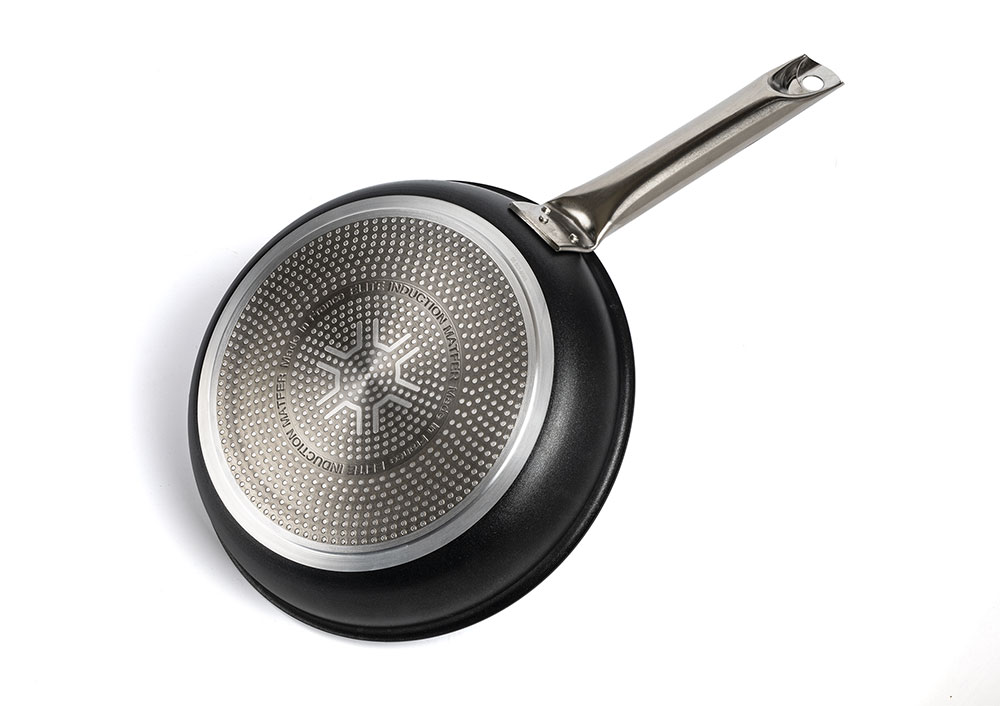 Equipped with a 4-layer PTFE non-stick coating, get snag- and sticking-free cooking, even with delicate ingredients such as eggs, meat or fish.
With its stainless steel cold tail, the Elite pro pan guarantees a secure grip, even at high temperatures. So you can work with confidence, without fear of accidental burns, even during busy periods.