Equipped with a pivoting blade, the peeler adapts efficiently to the shape of the food while minimizing loss of flesh, whether it's potatoes, carrots or other vegetables. Perfect, if you want to make decorations such as citrus zests, vegetable ribbons, and much more.
In addition, this blade features a cutting tip specially designed to remove stems from vegetables and fruit with surgical accuracy.
Thanks to its intelligent design, say goodbye to peelings getting stuck in the blade, so you can now work fluidly and without interruption.
The perfect marriage of easy care and comfort.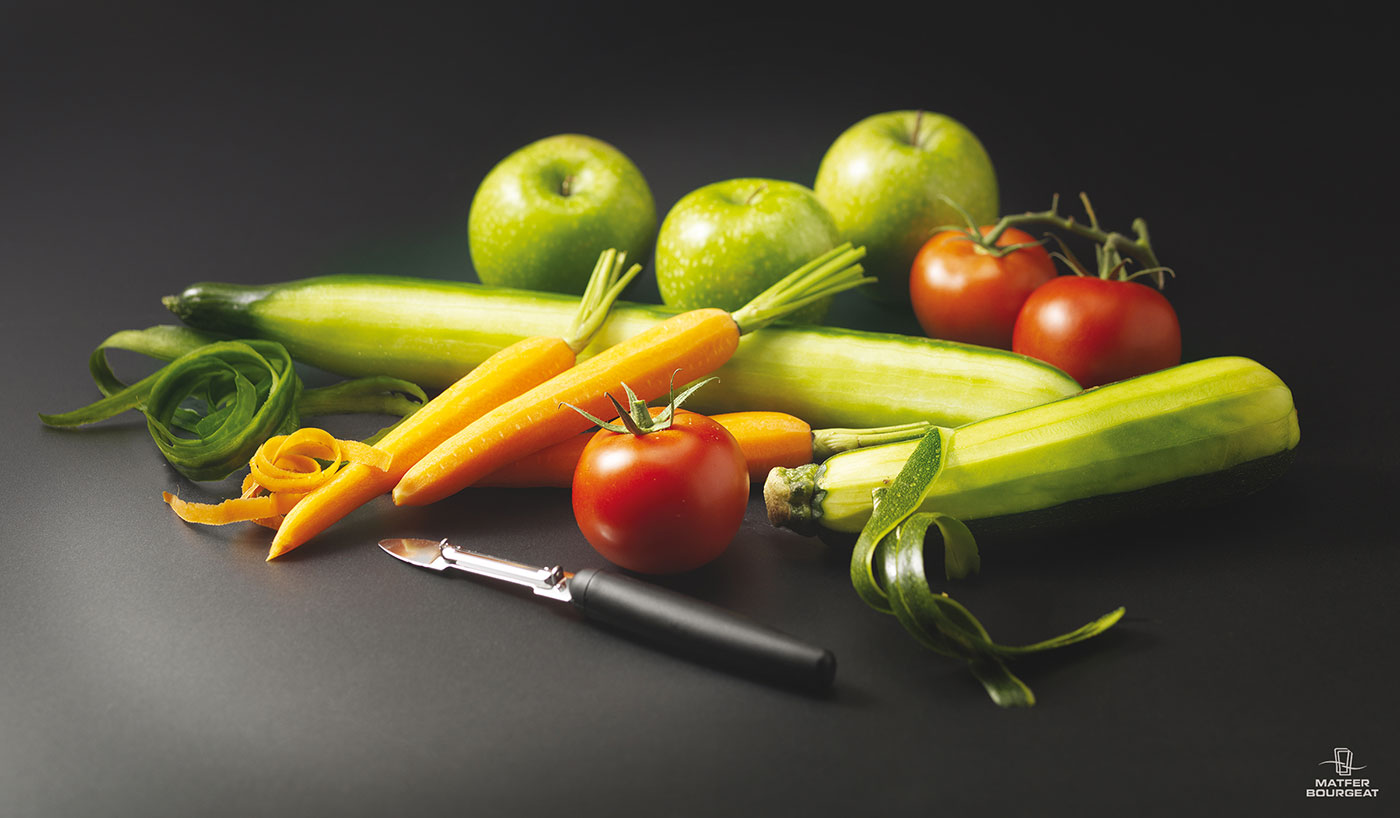 With its ergonomic polypropylene handle, it offers a comfortable grip, thereby reducing hand fatigue.
Designed with a jointed overmolding, the peeler guarantees impeccable hygiene. Avoid any infiltration of dirt or bacteria.
And with its electrolytic polish, it allows quick, easy and time-saving cleaning.