At the head of "L'Auberge de Flora", her bistronomic hotel-restaurant opened seven years ago in the heart of Paris' 11th arrondissement, Flora Mikula is a chef well known to the general public, especially for being frank! This strong personality within the culinary universe who uses southern French flavors, also works as a chef for the cuisines of Millésime, a hotel collection with ten establishments where the art of living rules.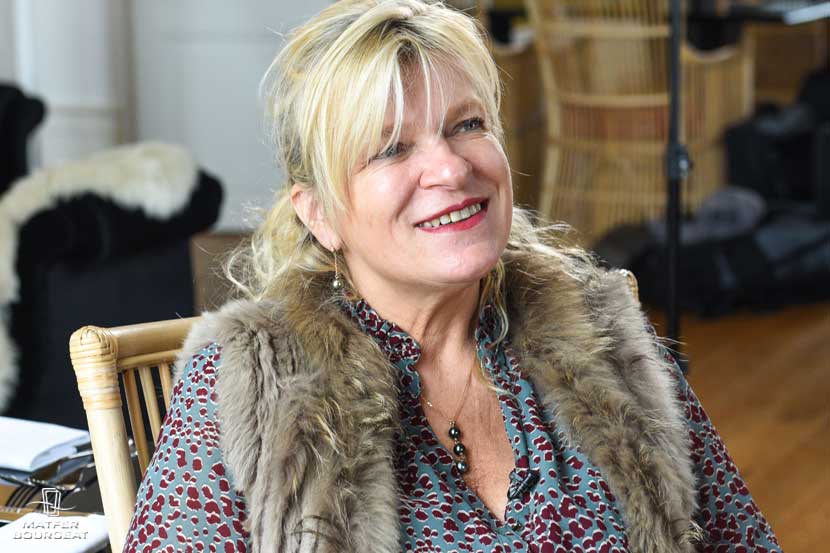 What have your experiences with great chefs such as Alain Passard or Jean-Pierre Vigato brought you?
An opportunity to challenge myself. When I started working at Vigato's, I had come from London where I was a chef de parti in a starred establishment… and then I found myself working as a demi-chef de parti scaling fish… ! Jean-Pierre Vigato and Alain Passard are two completely different characters, in two different universes. Vigato for me was bistronomy in velvet gloves. He had this rather raw approach to the product, but with a lot of elegance and delicateness. Passard, that was a revelation. I had gone to New York and I could really have made my career there, but I wanted to prove that I could take on an important position in a starred restaurant. And Passard gave me that chance. He was not just looking for a very good technician but a personality, a leader and he felt that I could bring a kind of complicity into the team.
When you started your restaurant "Les Olivades", what were the main difficulties encountered?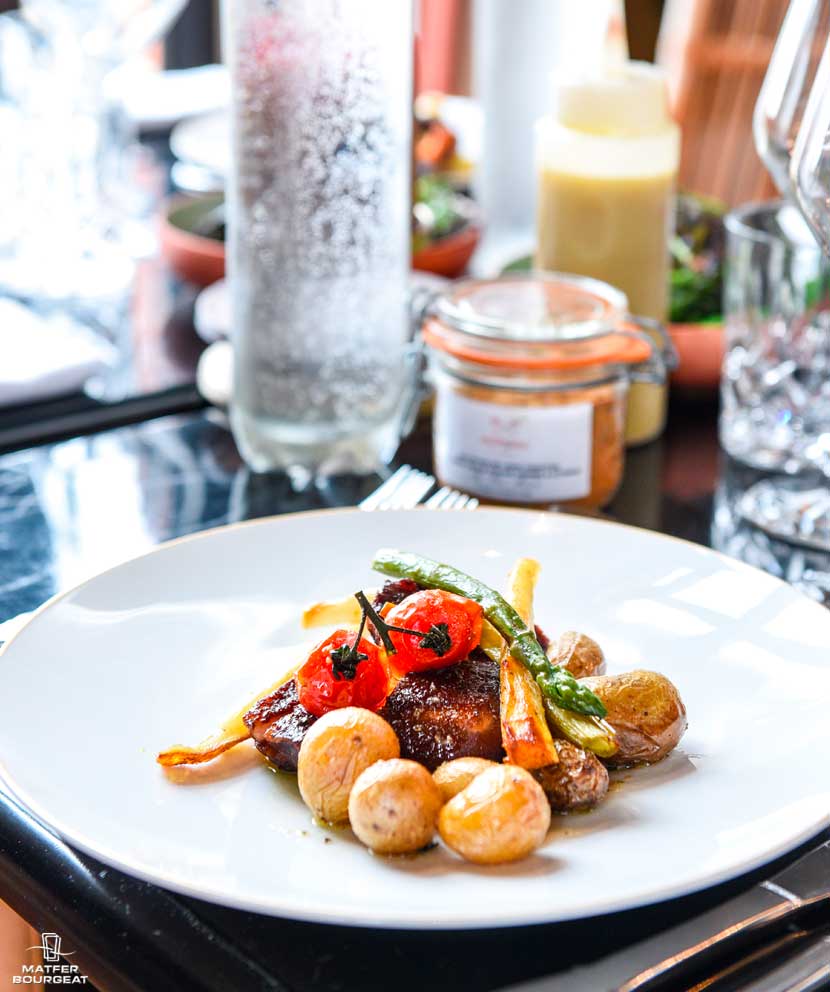 In 1996, there were no more women chefs in Paris. There had been Ghislaine Arabian at Ledoyen, Olympe Versini had left haute gastronomy, Hélène Darroze was still in Mont-de-Marsan, Anne Sophie Pic was just starting then….  The female landscape of chefs in France was no man's land. And then everything was reversed. I opened the year Alain Passard got his third star, and as he directly told journalists about me, it had a snowball effect. Notoriety came very quickly.
You then opened "Les Saveurs de Flora" in 2002, and finally "L'Auberge de Flora" in 2012 in Paris. Tell us about what motivated you to create them?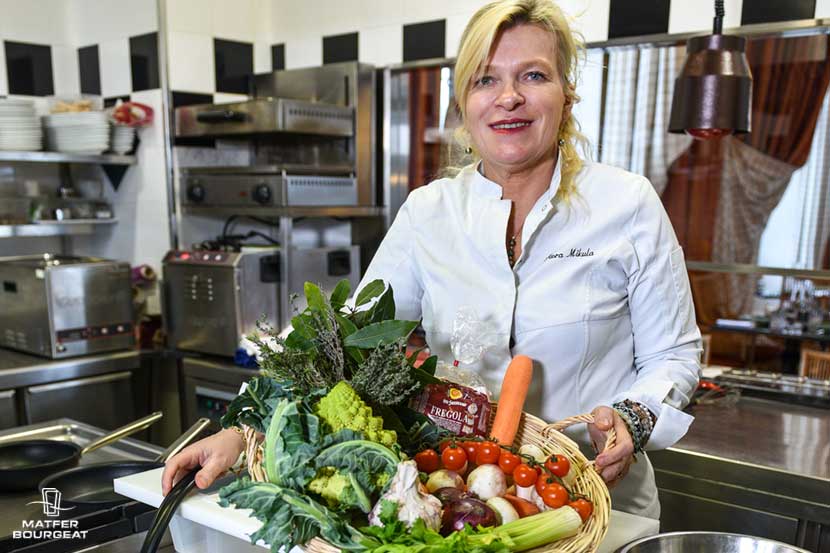 At one point, I didn't have enough space in the kitchen, we were saturated. Then, I was offered a restaurant on Avenue George V, with a very beautiful cuisine, state-of-the-art equipment. And I liked the place, an old haberdashery with fireplaces in small salons. That's how "Les Saveurs de Flora" started. It lasted 8 years and I had my son. And then, in the 2010s, the hotel business was doing very well in Paris and I wanted to recreate my Provençal guest house. I was looking for a place with a garden and five bedrooms above. And then one day I found exactly what I was looking for in the 11th district. An old two-star hotel whose restaurant had been closed for six years, and this was my new challenge in 2012.
Was being a female chef more like a brake or an accelerator for you?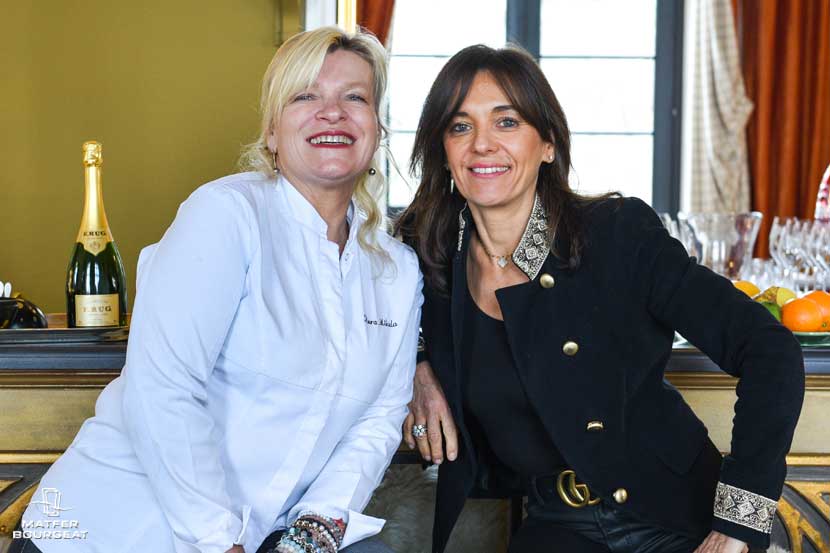 At first, it was a brake, and this as soon as I left hospitality school. But I had the best grades and I wanted to go to Paris. I remember that they refused to connect me to the chef de cuisine when I called the Tour d'Argent, Maxime's or Taillevent's because I was a girl. Today it's the complete opposite! More and more chefs want women in their kitchens for their rigor and tenacity. They have a certain sensitivity, a reassuring side and a little less ego. But we still have to prove a little more than men. I myself have trained many women, including Adeline Grattard who was my first apprentice.
What do you recommend to young women starting out in the trade?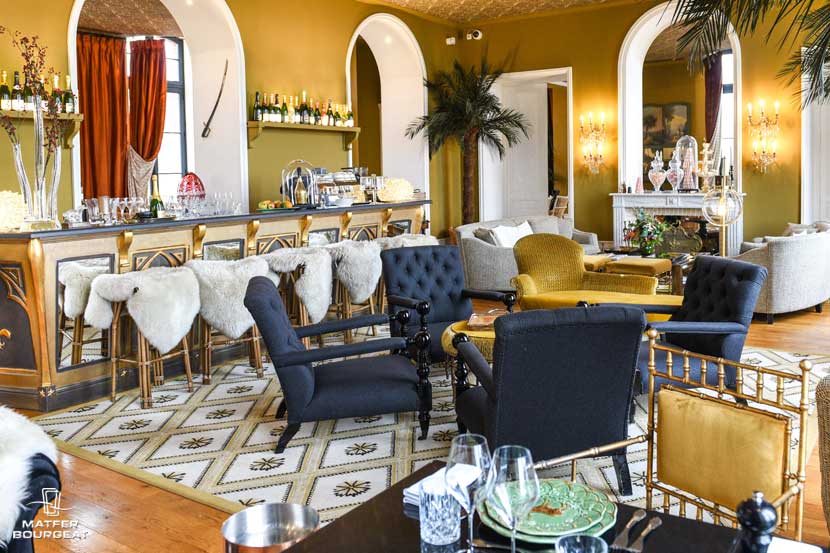 To stay as they are and above all, to continue! There is this fear for women chefs that they will not be able to have a family life. Yet look, the successful chefs all have children! Stéphanie Le Quellec has three! We just have to get organized. I advise women to devote their break time to their children, which I have experienced with my son. I also advise you to keep your feminine side, not to try to be equal to men, you are different and that's very good.
How do you analyze the impact of social networks? What about media coverage of the chefs?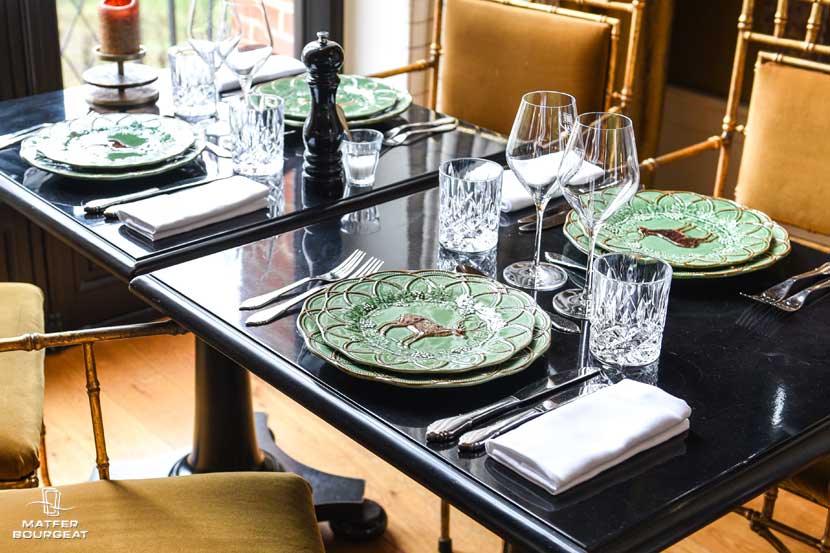 (Silence) Today, everyone is a Michelin guide, a gastronomic guide, everyone claims to be able to judge everything and anything… It's a little worrying. I don't read reviews on social networks. As for the media coverage of chefs, I think it's good. We're in fashion, it has enhanced the values we knew in the 80s and 90s and it feels good. Even if it's sometimes a little too much! You just have to remember that we're cooks and we don't save lives. We just simply bring a little pleasure!
You are a consultant for the Millésime group, what is your mission?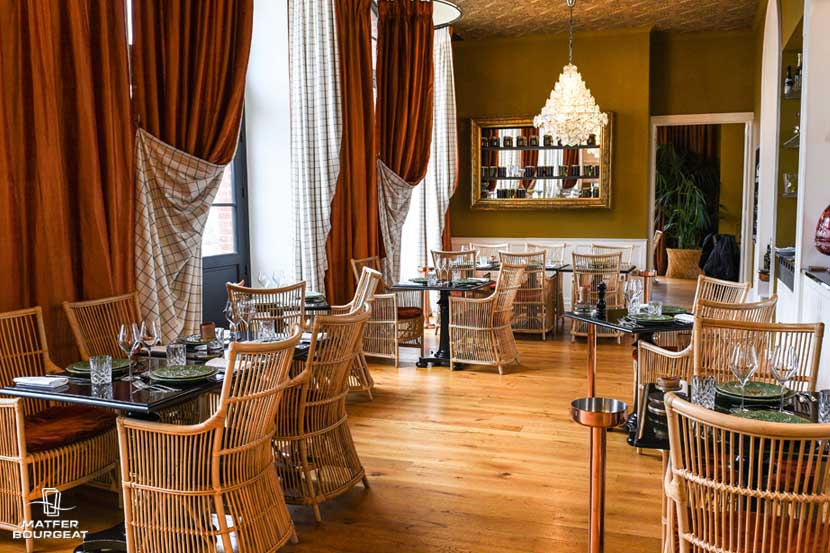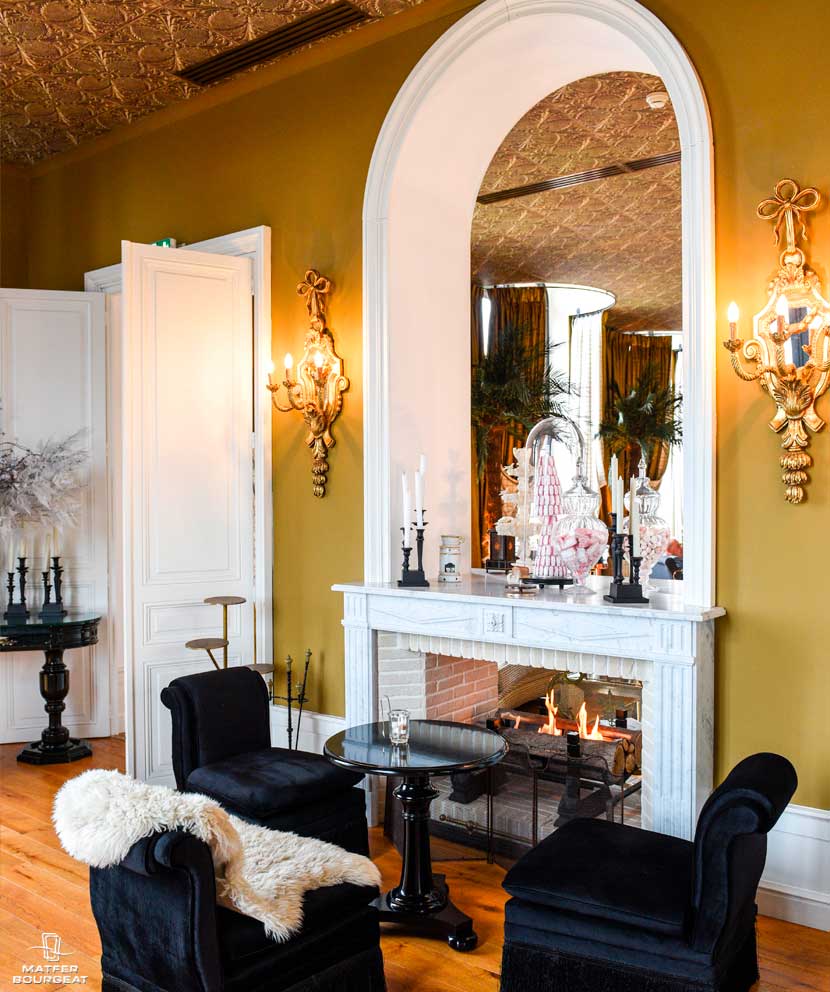 I am the "executive chef" of the group, I manage six restaurants in completely different places. My first mission is to design the kitchens, in relation to the place and according to the concept of each one. I take care of the recruitment of the chef who will then set up the brigade and we draw up the first menu together. Afterwards, I am there to support them by relying on my network of suppliers both in France and abroad, and we change the menus every three months in each establishment.
What does this experience offer you, in addition to your activity as a chef, business manager and hotel manager?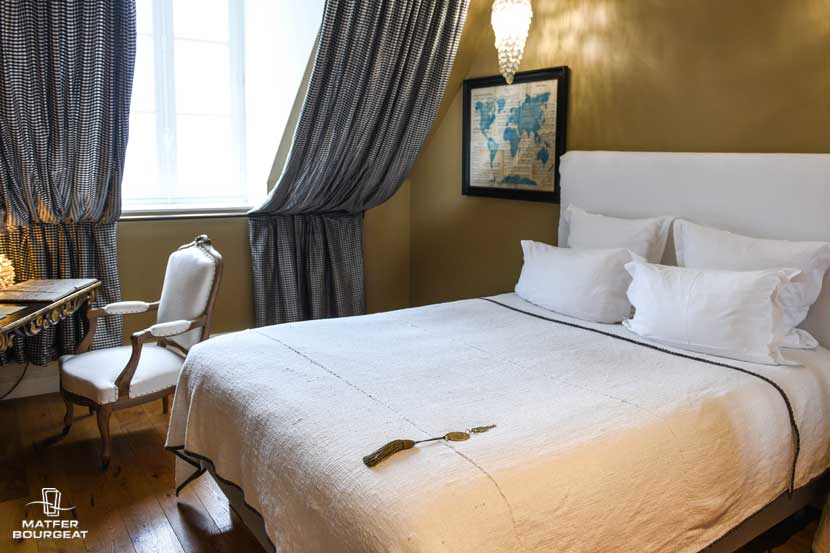 Millésime changed my life somewhat because at first, my mission was focused on just one establishment, only four years ago. And then, very quickly, we opened the "Château de Sacy" in Champagne and "La Palmeraie" in La Baule. Today, Millésime occupies 95% of my time. I like to take a project from the beginning, with the design of kitchens, working to plans with kitchen designers, estimates, the choice of equipment, products, etc…. I had known Matfer products for a long time, they were present throughout my career but thanks to Millésime, it was a real exchange with the brand. It's a bit like vegetable or meat suppliers, something has to happen.
So the human factor is essential for you, in your choice of equipment supplier?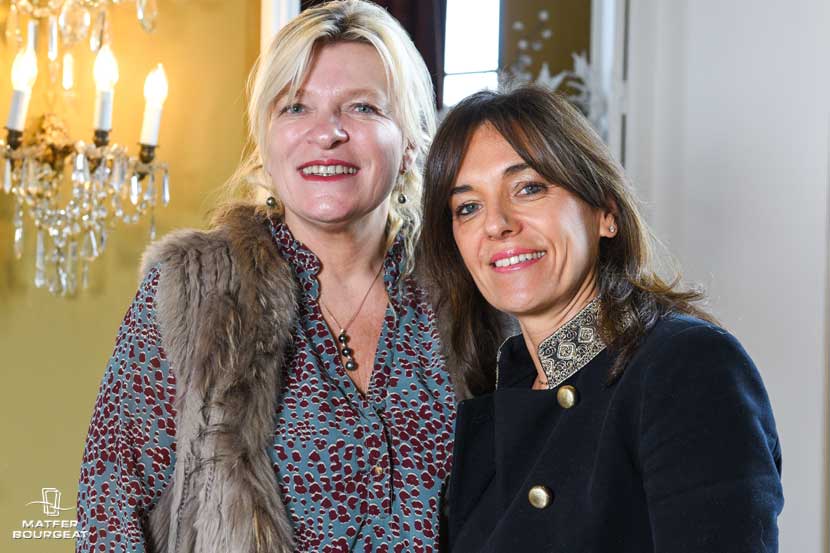 It's fine to buy from a catalogue, but it's even better to meet the people behind it. For me, the real revelation with the Matfer company was when we went to the factory. We stayed ten minutes in front of the robot that made the tart molds, like children! This is where we see the difficulty of the work of the machine to make a whisk. And the human is still there, because the machine cannot function without the human factor. Matfer is French, made in France, and there is a true know-how.
What do you expect from your suppliers?
The human relationship is very important. With Marine Mora, there is no double talk, I am assisted in my choice of products. Financial support is also important. Even if it's not my money, I work for Millésime as if it were my own House. That's why I like to spend so much time in negotiations with my suppliers and I appreciate their availability and responsiveness. It is important not to have to wait for a three-week quote, to see a delivery problem resolved quickly. In Portugal, I had made a mistake in the dimensions of Matfer saucepans. Someone immediately came to pick up the goods and I was delivered again shortly afterwards. There's humanity, you don't buy on the Internet!
What is your preferred small equipment?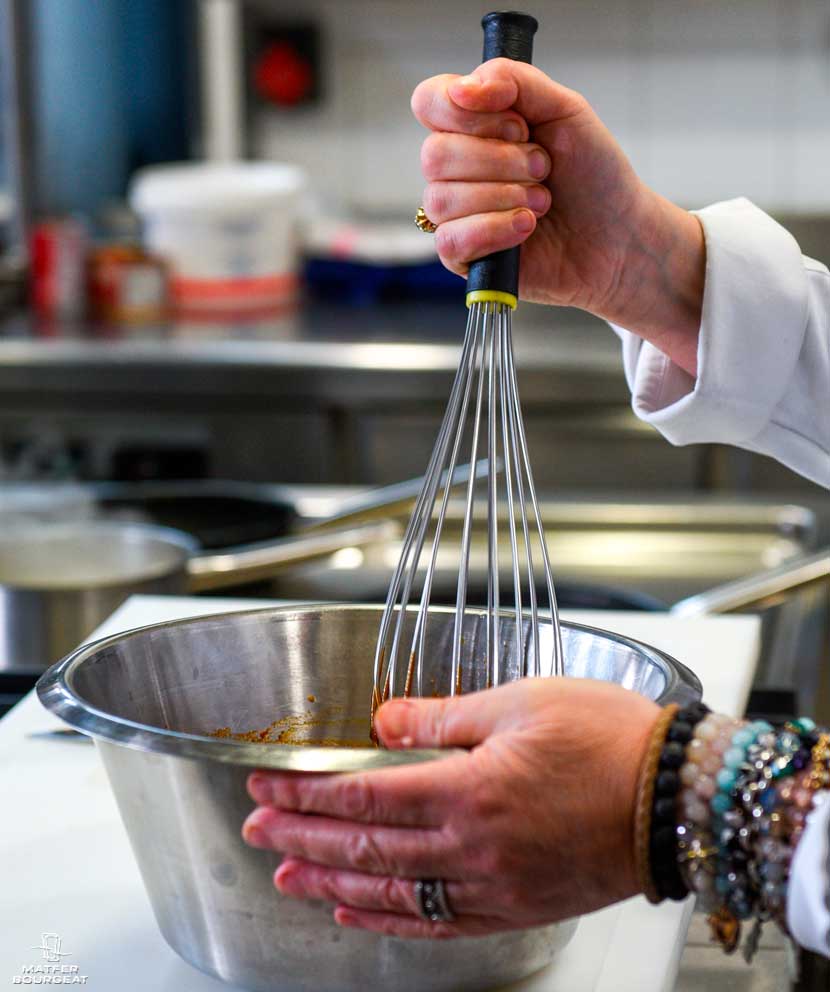 I really like the Matfer whisk. And the super tough Skim'All Exoglass that I use all the time! As I love making tempura, chorizo croquettes and all the fried foods, the old iron spiders I used to use twisted from being used so much. Even when washing dishes, exoglass is very practical because we no longer find these small pieces of steel wool that were always stuck in the mesh.