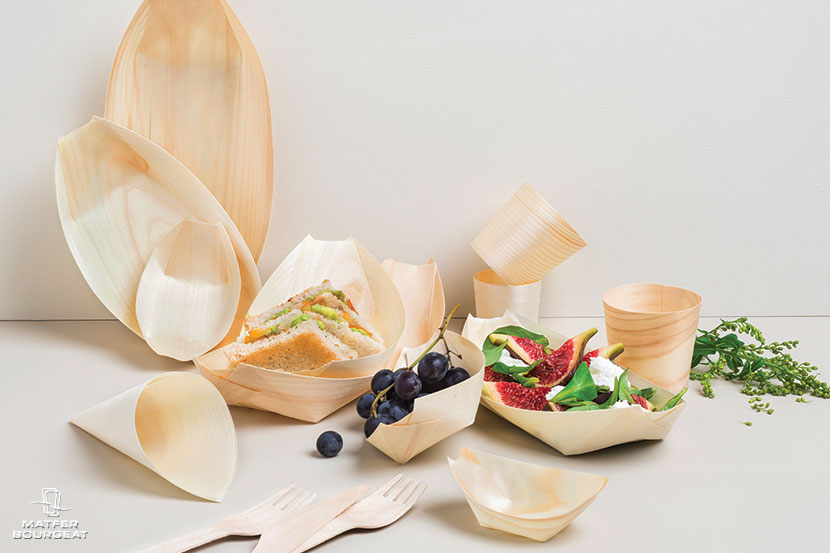 WOODEN CUTLERY: THE AESTHETIC AND ECO-FRIENDLY SOLUTION FROM MATFER BOURGEAT
Is it possible to offer your customers cutlery, plates, containers and other catering accessories that are both beautiful and environmentally friendly? That is precisely what the Flo brand from the Matfer Bourgeat group offers for the excellence of its products which will find a prominent place in a high-end offer for bakeries, take-away restaurants, bars or clubs.
SWEET RANGE: WOODEN CUPS AND CUTLERY THAT ARE ELEGANT…AND RESISTANT!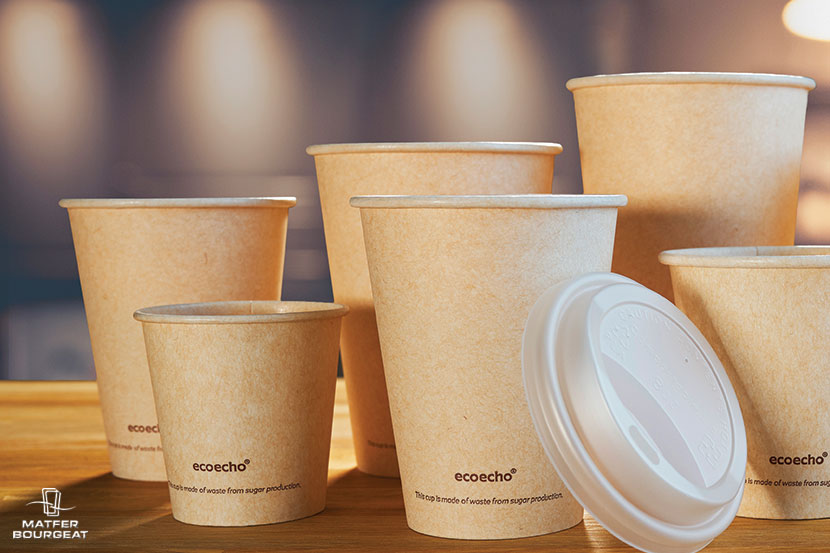 The Sweet range offers very elegant cups made of bagasse, a material derived from the production of sugar typically considered to be waste that, once processed, gives a woody finish with the best effect. The result is a perfect coating for cups and cutlery which is both eco-friendly and very resistant, up to a temperature of 100°C. Enough to contain a nice hot tea or coffee! To accompany the Sweet cups for a take-away meal, we look to a set of naturally organic wooden cutlery, ideal for a take-away and guarantees the highly sought after eco-friendly brand image.
THE BOAT CONTAINER: THE ORIGINAL AND ECO-FRIENDLY SOLUTION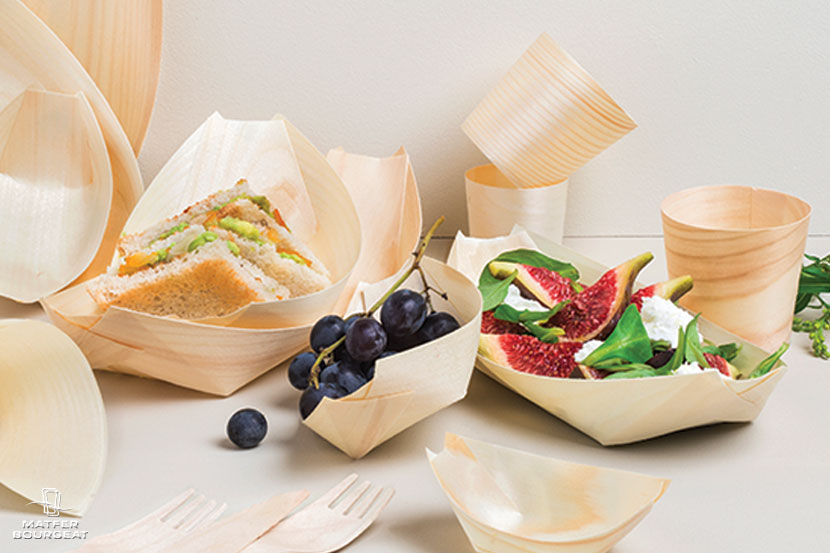 In order to present appetisers in an original way during a buffet, cocktail hour, or in the catering service of a bakery, Flo has developed the original boat container made from poplar wood. In the same vein as the Sweet cups and the wooden cutlery sets, they combine design, originality and eco-friendly practices. They will lead to a better take-away service also including square plates in more classic, refined and natural fibres. We also praise their practical and engaging side, highlighting the product and making the customer want to grab it as quickly as possible!
PAPER STRAWS AND WOODEN COCKTAIL STIRRERS: THE TRENDY SERVICE!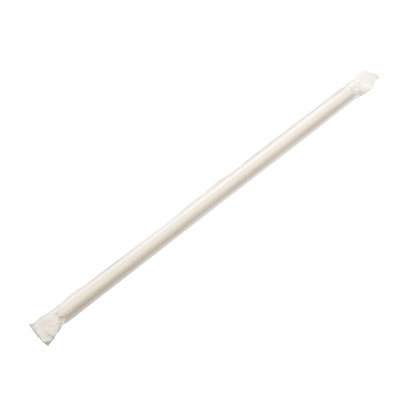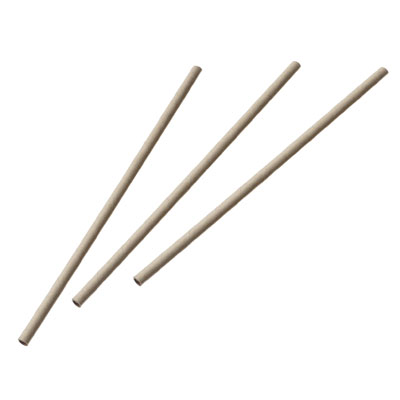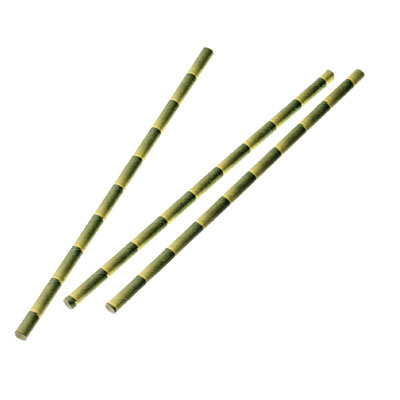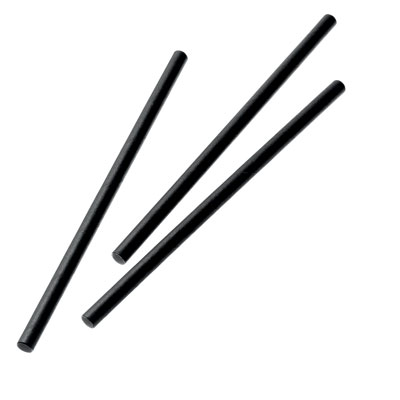 After the new Flo products concerning the cutlery dedicated to take-away catering or buffets, here are some products that could mix with the latter, but that we will mainly find in hotels, bars and other clubs. Wood, natural and environmentally friendly, has also seduced the night time world! You could therefore find an entire range of elegant and original paper straws and bamboo straws, which will beautifully improve the imagery of your cocktail. The professionals know it, in a cocktail, the container is at least as important as the content for the clientèle… and the straw is the thing which takes centre stage of all of this! Therefore a great option to decorate a cocktail, smoothie or detox juice. And to give consistency to your accessories and your "green healthy" brand image, why not also opt for a wooden cocktail stirrer? A great option which is 100% natural and compostable!