FOR YOUR NEW RECIPES: FRYING PAN, VEGETABLE CUTTER, MIXER AND SMOKER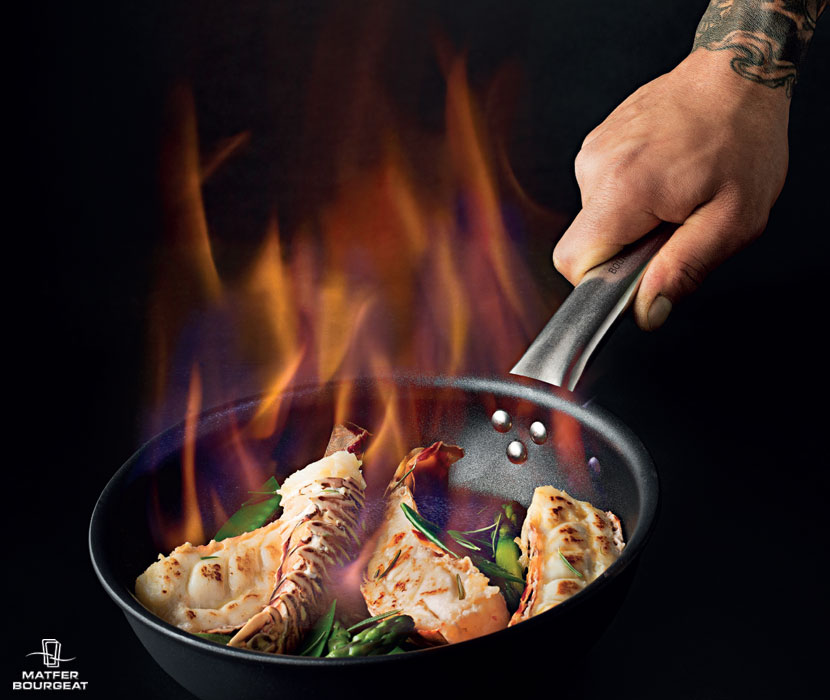 Knowing how to prepare and cook good dishes for your customers is a case of expertise and talent, good ingredients, but also the right tools! Offering quality dishes involves being equipped with professional cooking material. Here are some new Matfer Bourgeat products for 2019. Everything you need to optimise the preparation of your recipes or inspire new ones!
ONION CUTTER AND VEGETABLE CUTTER PROFESSIONAL: OPTIMISE YOUR CUTTING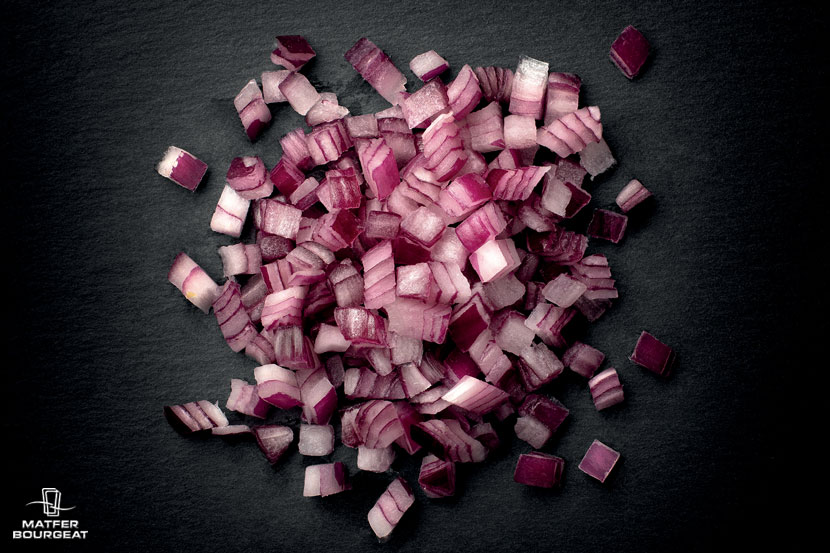 If the onion is a very popular ingredient in French cooking and in the world, cutting it can however turn out to be tiresome, or at least time consuming, as the volumes required can be quite large. Matfer Bourgeat has therefore developed a professional onion cutter capable of cutting 1 kg of bulbs into 8 x 8mm cubes in less than one minute! All while preserving the onion juice and highly limiting the effort of cutting. A must, therefore, for fast-food catering, salads or even a bakery. Professionals in the cooked meats industry could also need it for quiches, tarts or even making blood pudding.
Characteristics of Matfer Bourgeat pitchers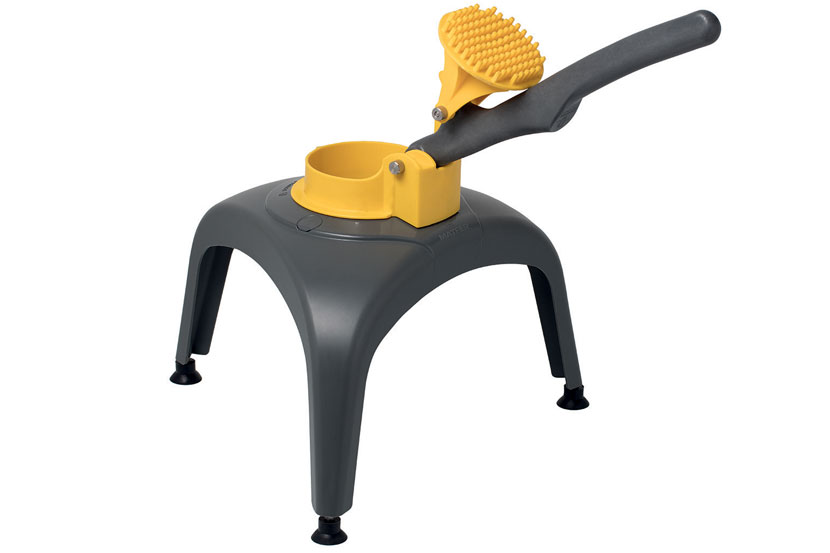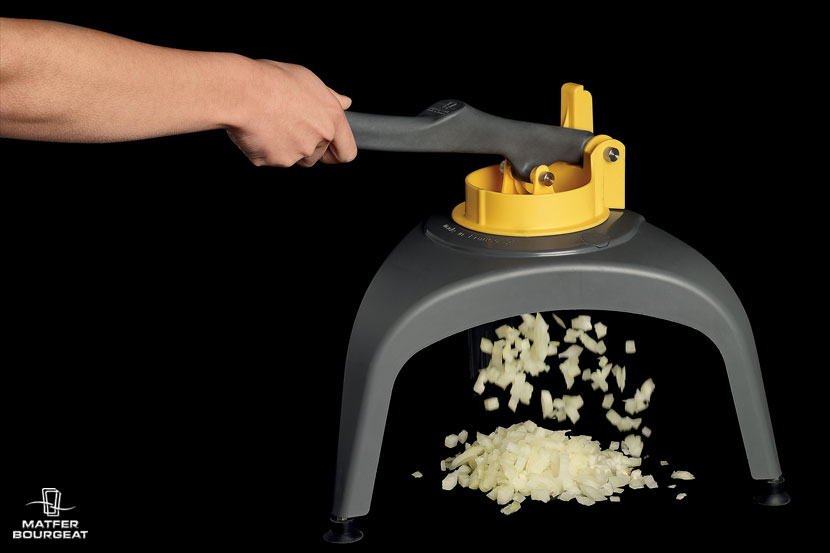 UNIQUE CONCEPT FOR CUTTING, SLICING AND MASHING IN A SMALL SPACE
If you're looking for a complete cutting solution, you could turn to the Prep Chef compact support. A real technical prowess developed by the Matfer Bourgeat experts capable of cutting and slicing all of your fresh products or even mashing thanks to the Prep Chef masher! Compatible with all Prep Chef tools, in particular the masher or the aforementioned onion slicer, and adapts to all types of Bourgeat trays, this professional vegetable slicer is a must have for modern kitchens, designed to tackle the issue of small kitchens with its compact version.
IN THE SERVICE OF YOUR COOKING: STAINLESS STEEL HANDLE FRYING PAN AND PROFESSIONAL MIXER
After the cutting, comes the cooking! The Elite pro professional frying pan allows you to brown vegetables prepared by your new assistant, the compact Prep Chef, but also, more generally, fish, omelettes or white meats, with the possibility of cooking without fat (depending on the product) thanks to the natural colouration. This bespoke model for high-end kitchens, bistro-style cooking or even haute cuisine, relies on a cold riveted stainless steel back, perfectly waterproof and with excellent ergonomics. Its 4-layer PTFE non-stick coating with scratch-resistant undercoat and its very thick aluminium with special induction base will appeal to all kitchen professionals.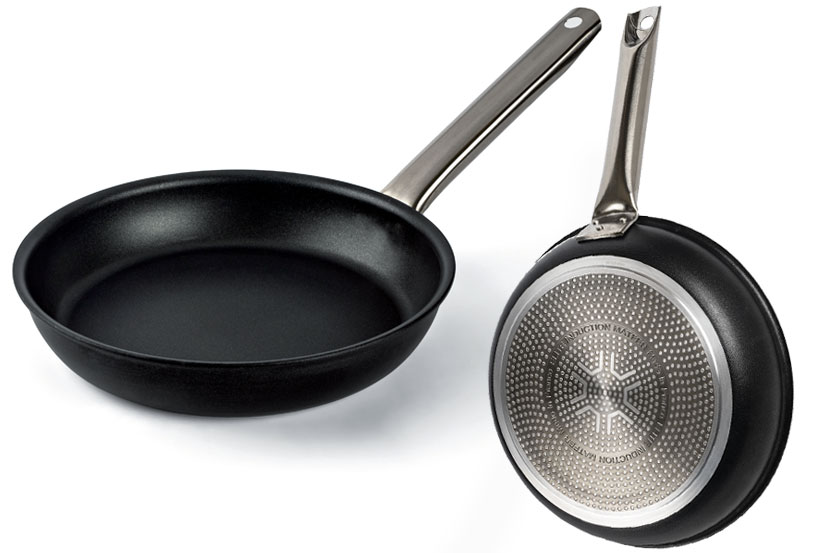 Another Matfer Bourgeat innovation for another type of cooking: the Hotmix pro Master vacuum. It will mix and cook your cream soups, mousses, creams and other sauces while preserving all of the intensity of the tastes and colours. This high-end professional cooking blender is the only one on the market to have a vacuum cooking option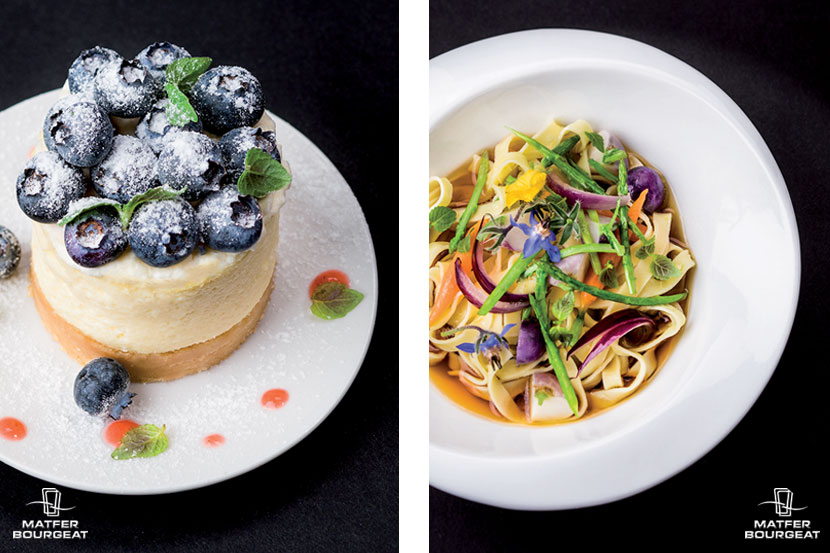 THE PROFESSIONAL SMOKER: THE SMALL ADDED TOUCH IN YOUR KITCHEN
To complete your range of professional kitchen appliances and accessories, Matfer Bourgeat offers the Hotmix smoker.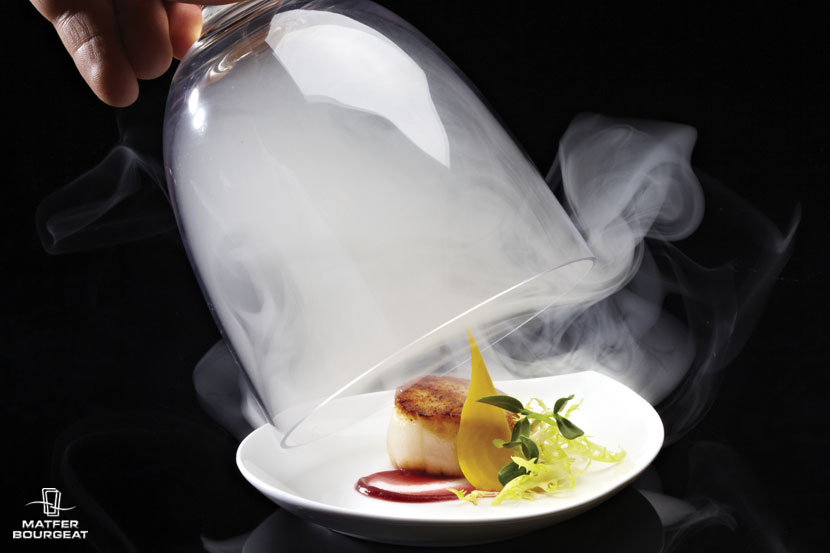 Designed for gourmet restaurants and the kitchens of the finest hotels, this professional smoker will give your meat and fish that sought-after smoky flavor. In fact, with our professional smoker, we can cook duck breast individually and by the minute, as well as fish fillets, for example. It is also very useful for liquid preparations in broths and for alcohol-based preparations (mixology).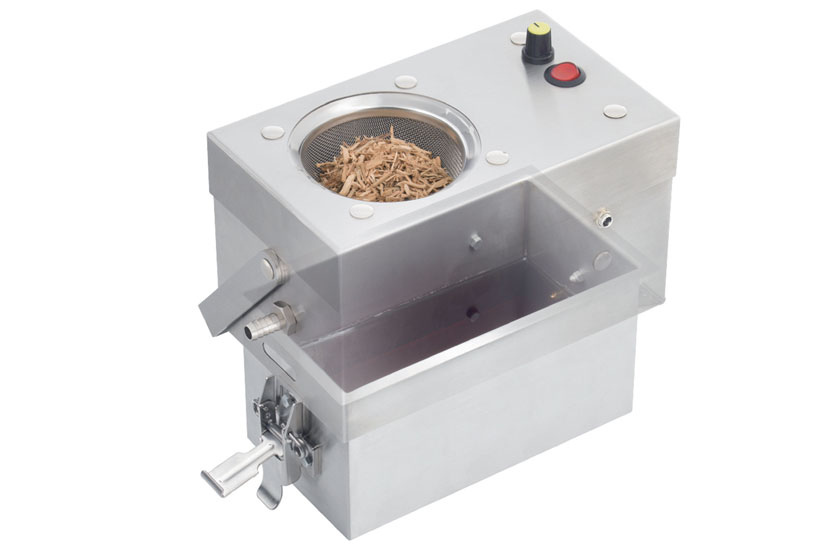 Its high cooking temperatures even caramelize the sugar!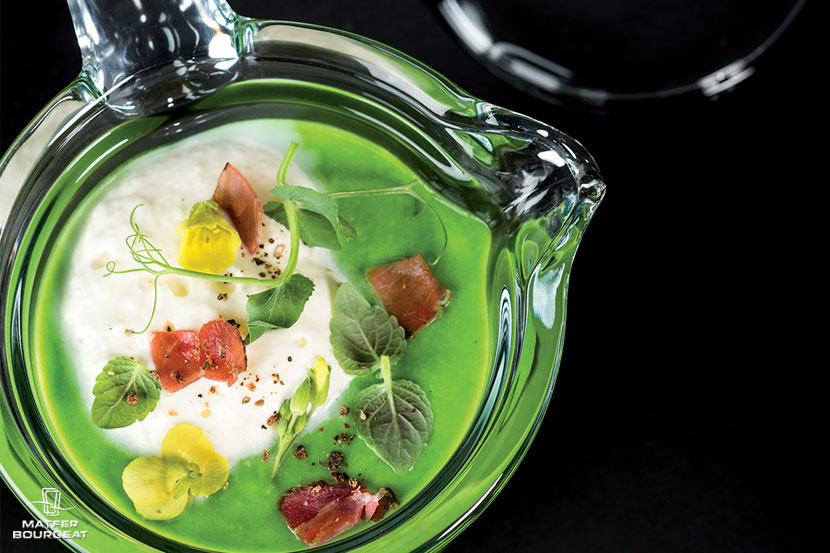 Very easy to use, offering fast smoking thanks to the smoke that doesn't rise, this high-end smoker opens up so many possibilities including cold smoking with no cooking. We want to specify that it adapts perfectly to the hotmix mixer presented above, to achieve a smoky taste to your preparations, for example to enhance your flavourful soups
The 2019 trends are not to be missed, like the tableware that whets the appetite