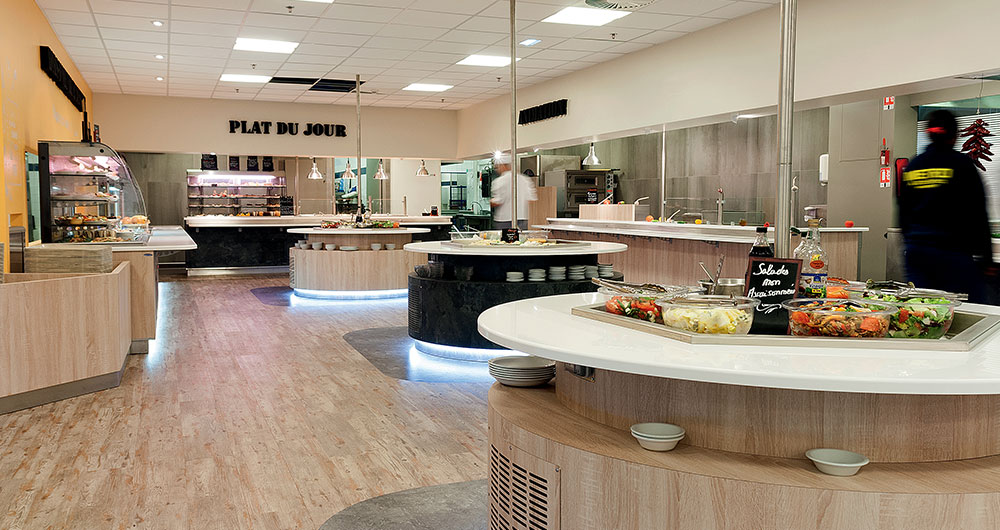 SERVICE – CUSTOMER FLOWS – EASE OF ACCESS
Initially, workers queued in a line to access their meals, but renovating the staff restaurant improved the flow of employees and visitors. It was installed in just one week, which also helped to make the project a success.
The Scramble is an ideal system of islands designed for serving meals. It performs better than linear systems in areas with heavy footfall.

A project by Vauconsant in Nanterre