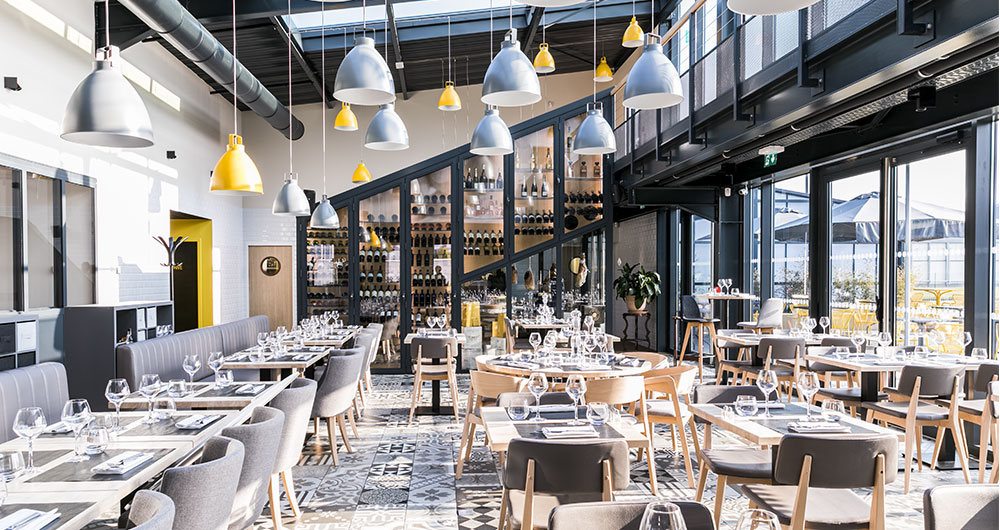 The creativity of the tableware collections works in perfect harmony with the Italian-inspired bistro cuisine that Cavatello offers. He makes a clever array of authentic Sicilian dishes with a twist and more contemporary creations made with passion and precision, with help from specially suited kitchen tools.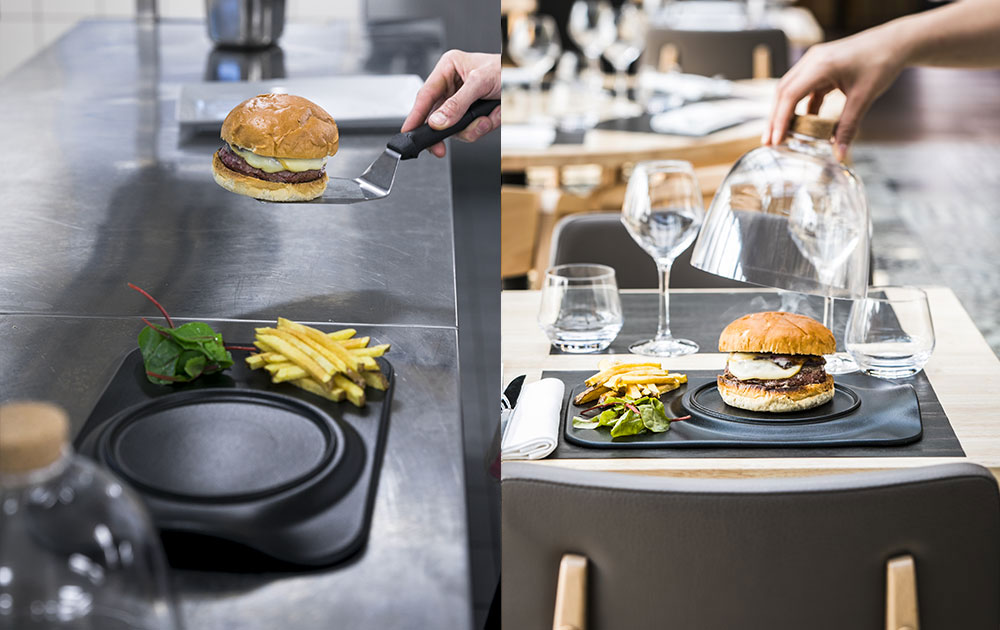 Burger Chic – In Situ Création, black porcelain plate, transparent composite and cork food cover dome.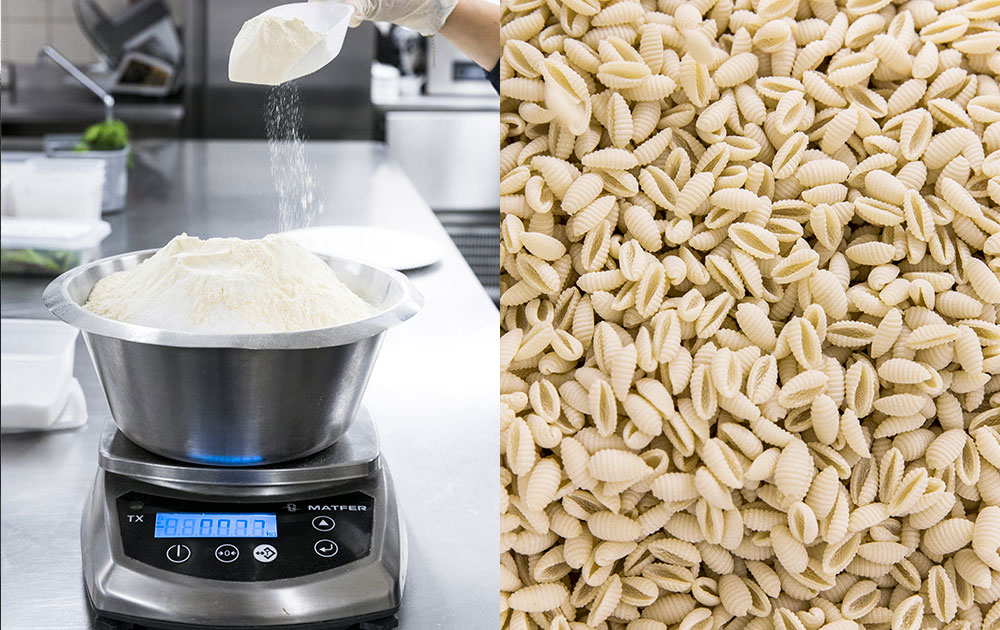 Precision displays on the TX weighing scales.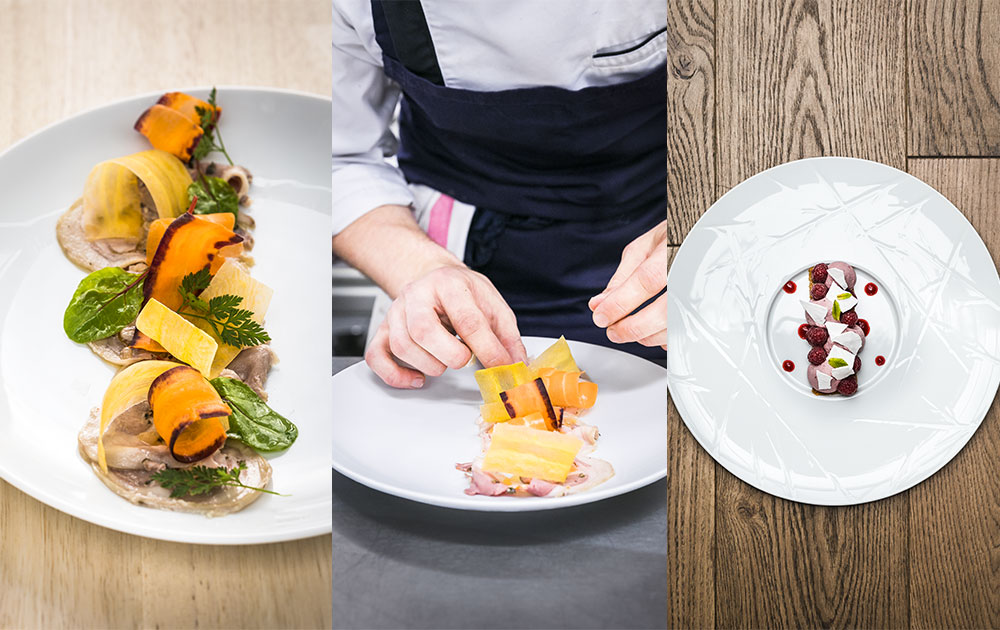 Tools specially adapted to the chef's precise techniques.
"Tradition" series pan, compatible with induction heating.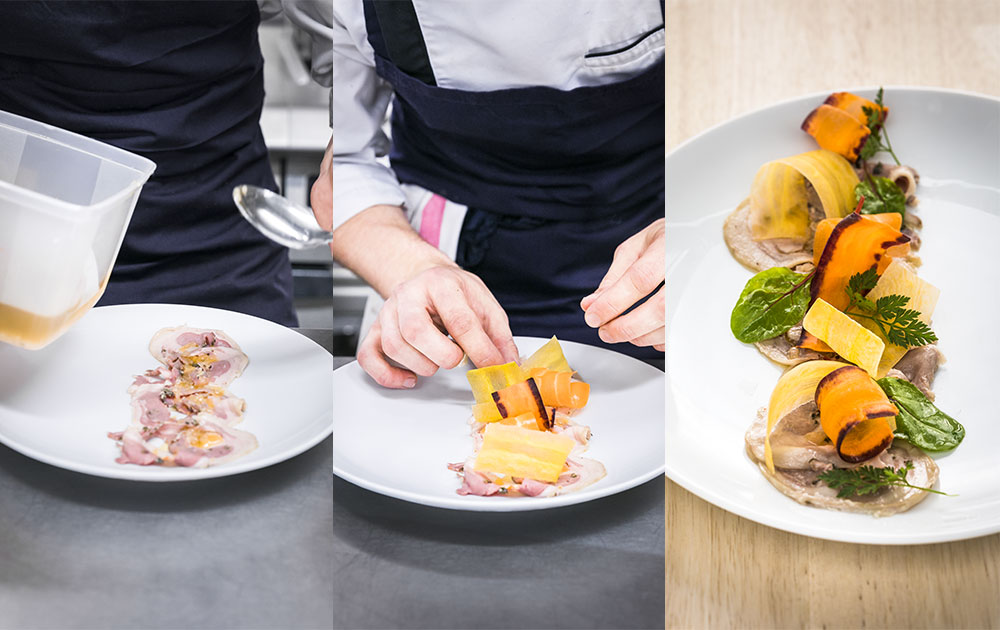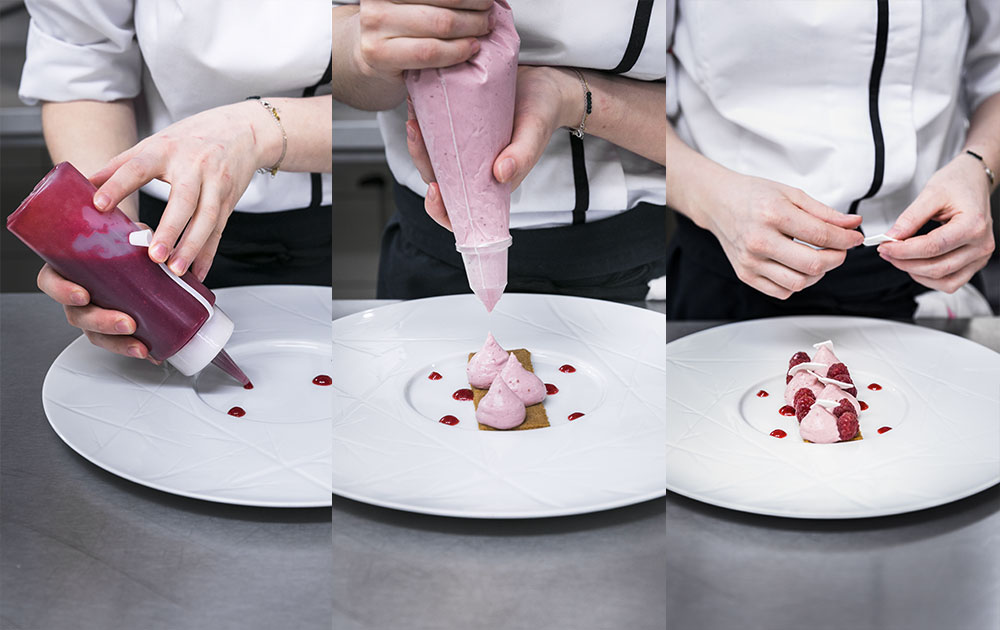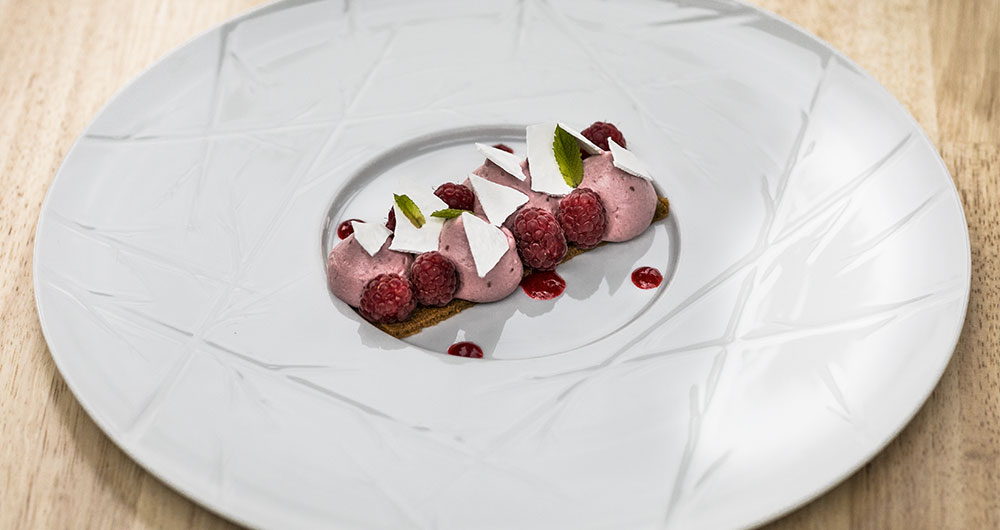 Extra-fine white Natura porcelain plate. The subtle textures on the rim are a stylish take on bamboo.
A project by Matfer and In Situ in Lyon