The Matfer Bourgeat Group launches the fastest digital tool on the market for your project equipment.
Backed by over 210 years' experience, the Matfer Bourgeat Group, in collaboration with renowned chefs, has developed a digital platform with the main objective of defining a list of requirements for opening a point of sale, based on criteria specific to the type of catering establishment. Chef list is a considerable time-saver for the project manager, who can now complete this task in just a few clicks.
Matfer Bourgeat accompanies chefs on a daily basis by offering them quality products, and thanks to its expertise in opening thousands of restaurants around the world. All this while offering them personalized digital tools.
Creating a list with a questionnaire
Based on a quick, targeted questionnaire, Chef list determines the type of catering outlet and proposes a standard list of requirements. In particular, you can discover your selection in detail before finalizing the list.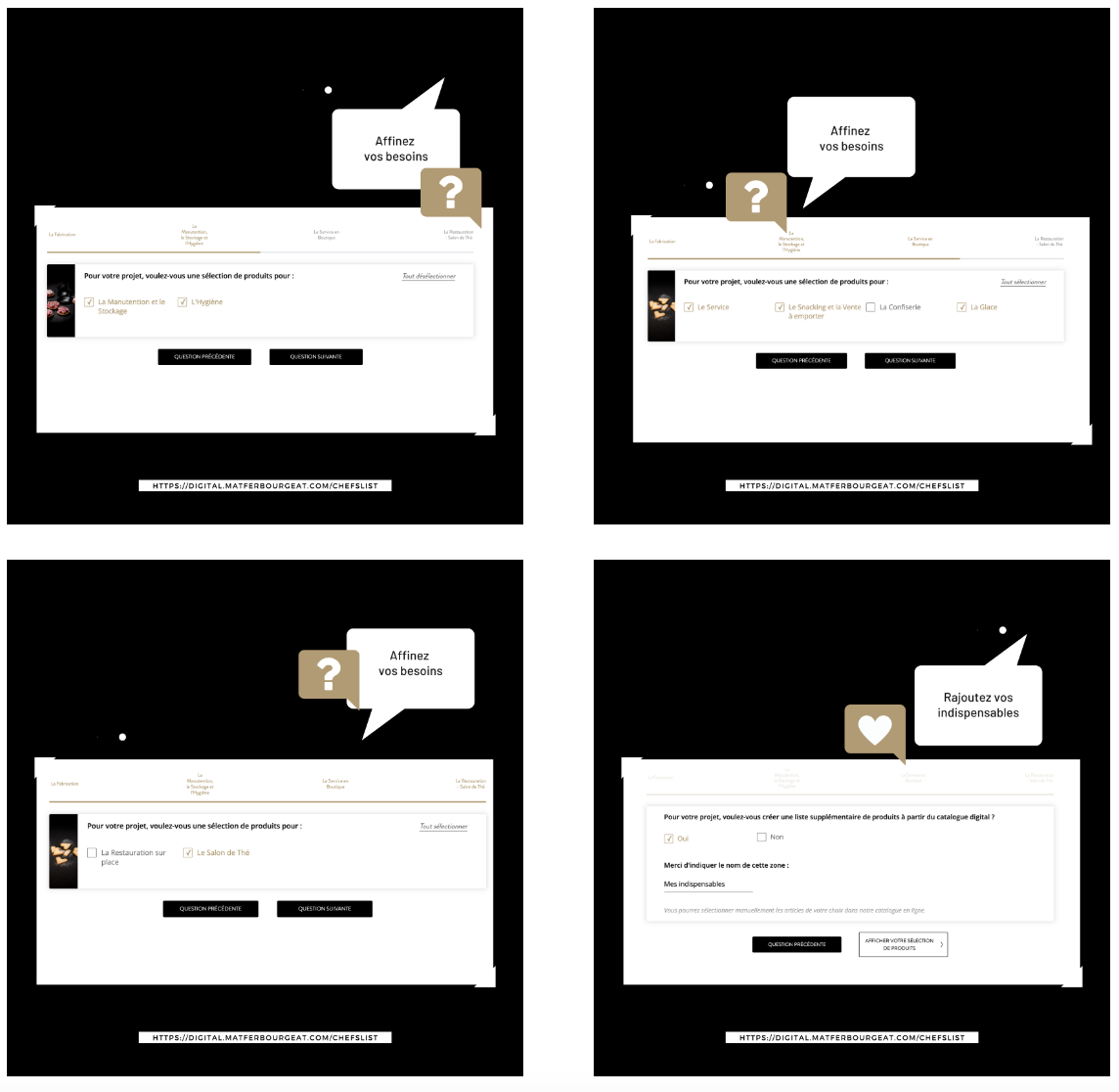 Chef list in just a few clicks
You can add or remove products as required. You can also remove products you don't want to order or add your must-haves.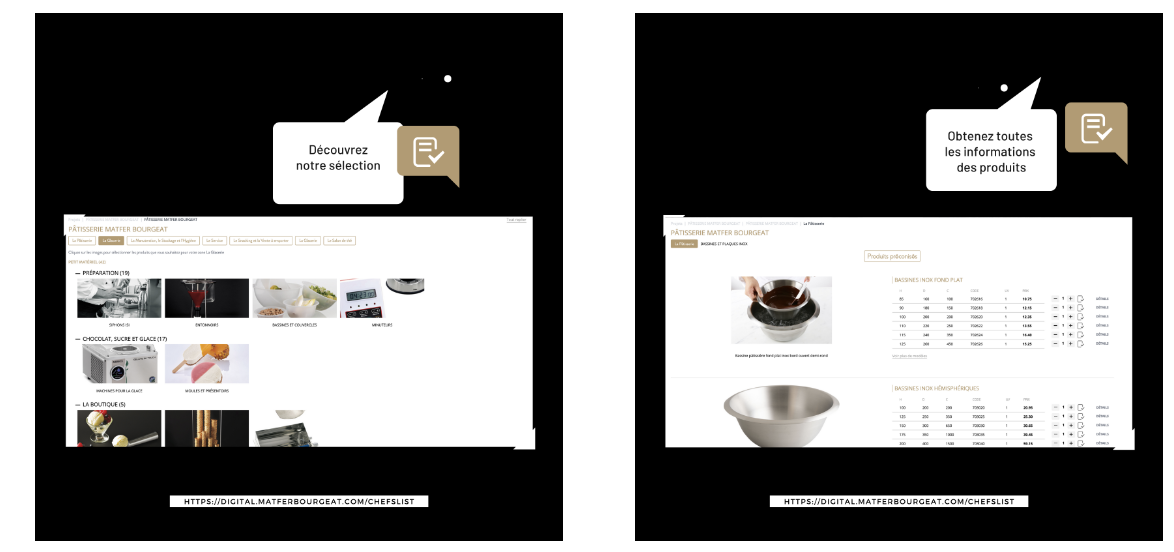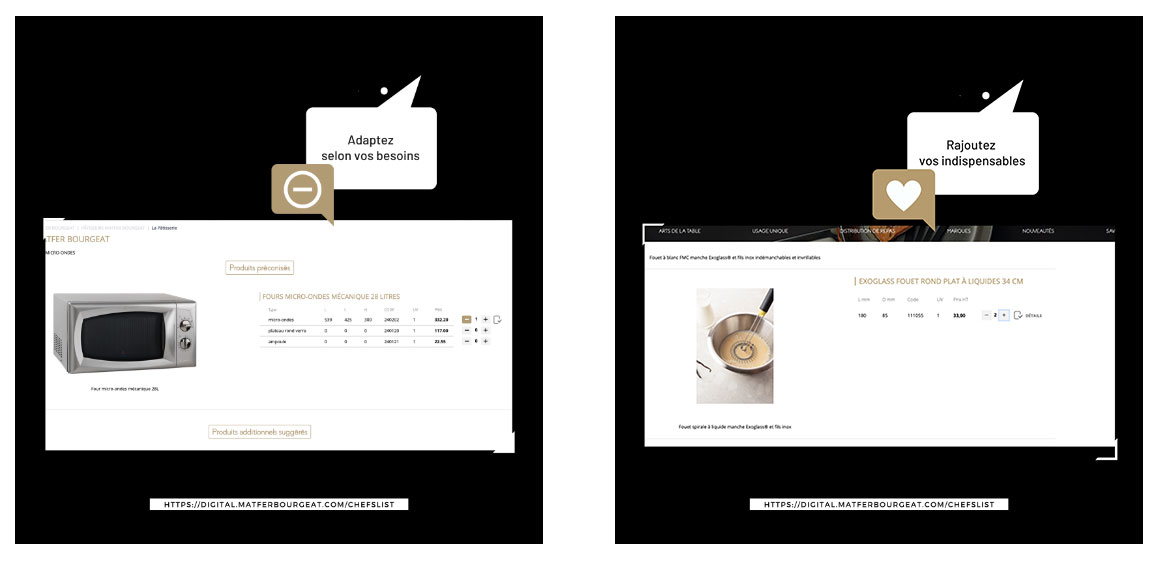 Chef List adapts to your needs
This list can be customized according to your specifications. When you finalize your order, you'll receive a turnkey catalog price quote, which can be exported in Excel format.
Don't wait any longer, create your own list!